The details for The International 5 have been announced, including information on the TI5 schedule, format and prize pool distribution. The reveal indicates changes to the format and the breakdown of the prize fund.
UPDATE (August 9):
Evil Geniuses are your TI5 champions! Grand Finals VODS, summaries, pictures and highlights: here.
Noticeable changes were made to the format and the prize pool distribution. Unlike last year, at TI4, all 16 participating teams will advance to the TI5 Main Event. All 16 of those teams will also receive a share of the prize pool: the winning team will be awarded at least $6,000,000; the following four teams will take home at least $1,000,000 each, while the bottom four teams will win at least $50,000 each.
Also unique this year will be the launch of the DotaTV beta live-streaming. All games will be broadcast at up to 1080p, at 60 frames per second, and will feature real-time stats, graphs and match data.
Valve will be updating the site throughout the event, starting with the Group Stage team distribution, on July 22nd.
TI5 schedule
July 26 – TI5 Wildcard Series (Broadcast begins at 18:00 CEST; each match will begin after the previous one concludes)
July 27 – 30 – TI5 Group Stage (Broadcast begins at 18:00 CEST every day; each match will begin after the previous one concludes)
August 3 – 8 – TI5 Main Event (Broadcast begins at 19:00 CEST; each match will begin after the previous one concludes)
TI5 format
TI5 Wildcard Series
The Wildcard Series contenders: Archon (formerly known as North American Rejects, Americas Qualifiers), CDEC (Chinese Qualifiers), MVP.Phoenix (SEA Qualifiers), Vega Squadron (European Qualifiers)
Top two teams will advance to Group Stage
Bottom two teams will be eliminated
All matches will be best-of-three series
TI5 Group Stage
Ten invited teams: Team Secret, Evil Geniuses, Vici Gaming, Team Empire, Virtus.Pro, LGD Gaming, Fnatic, Invictus Gaming, Newbee, Cloud 9
Four qualified teams: Natus Vincere (TI5 European Qualifiers), MVP.Hot6ix (TI5 SEA Qualifiers), compLexity Gaming (TI5 Americas Qualifiers), EHOME (TI5 Chinese Qualifiers)
Two teams from the Wildcard Series
Two groups of eight teams
Teams will play every other team in their group in a best-of-two series
All 16 teams will advance to the TI5 Main Event
Top four teams in each group will advance into the Upper Brackets of the Main Event
Bottom four teams in each group will be placed into Lower Bracket of the Main Event
TI5 Main Event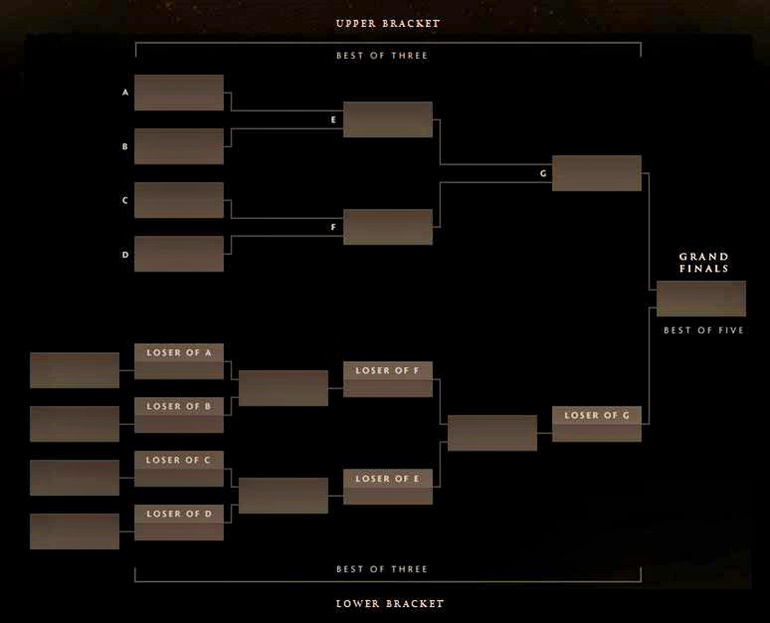 16 teams will play in a double elimination format, over the course of six days
8 teams will start in the Upper Brackets
The remaining 8 teams will start in the Lower Brackets
The first round of the Lower Brackets will be played as a best-of-one series
All the other games will be best-of-three series
The International 5 Grand Finals will be best-of-five series
TI5 prize pool
Currently, the total prize pool has reached is $16,847,386.
TI5 prize pool distribution: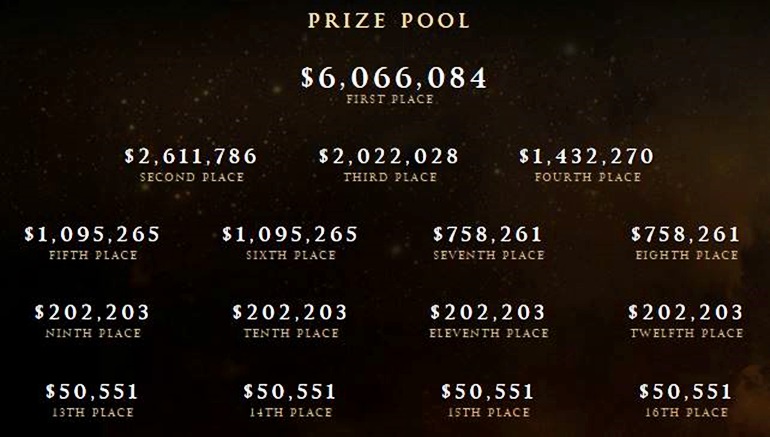 1st place – $6,061,543
2nd place – $2,609,831
3rd place – $2,020,514
4th place – $1,431,198
5th place – $1,094,445
6th place – $1,094,445
7th place – $757,693
8th place – $757,693
9th place – $202,051
10th place – $202,051
11th place – $202,051
12th place – $202,051
13th place – $50,513
14th place – $50,513
15th place – $50,513
16th place – $50,513
How to watch TI5
LIVE ON DOTA2.COM: The games will be broadcast live through Steam Broadcasting on DotaTV. Up-to-date tournament standings and options to track a variety of other stats will be provided.
PUBSTOMPS*: For those who are unable to attend The International 5, TI5 Pubstomps is an opportunity to share the excitement in a live setting with other Dota 2 enthusiasts, in various locations around the world. Fans can gather together to celebrate, cheer, and engage in Dota 2 related discussions or activities with others in their area. Fans can search for available TI5 Pubstomps by location. Most event listings include the city, region and venue location, as well as any fees or age restrictions and website information.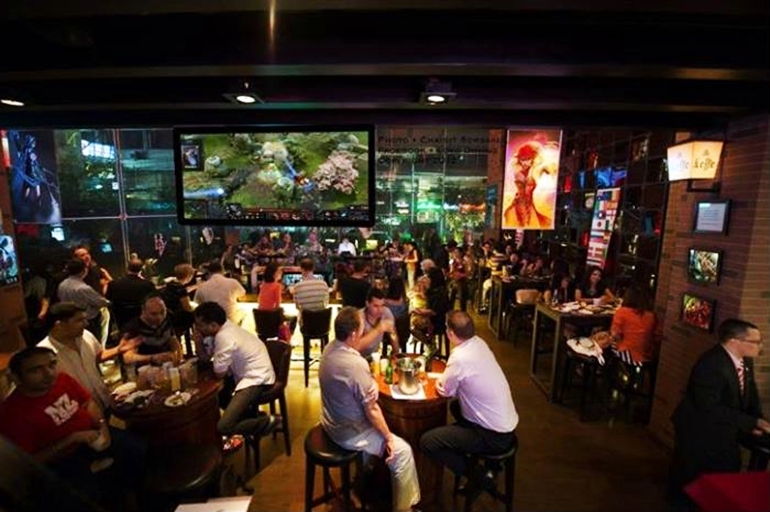 *Check back at the listing site often, as more events are being added all the time and check out our previous article on TI5 Pubstomps for details on how to register, find and attend events.
NEWCOMER SHOW: The Newcomer Show – a special broadcast featuring a live match with specialized commentary aimed at helping new viewers understand the matches, teams and data – will be aired once a day during the TI5 Main Event.
YOUTUBE and TWITCH: In addition to Steam Broadcasting, the entire International 5 tournament will be available live on YouTube and Twitch.
DVR REPLAYS: Previous TI5 broadcasts will be available, complete with pause and rewind features. The results of each day's games will be kept hidden, in order to avoid any spoilers.
TI5 participating teams
Vici Gaming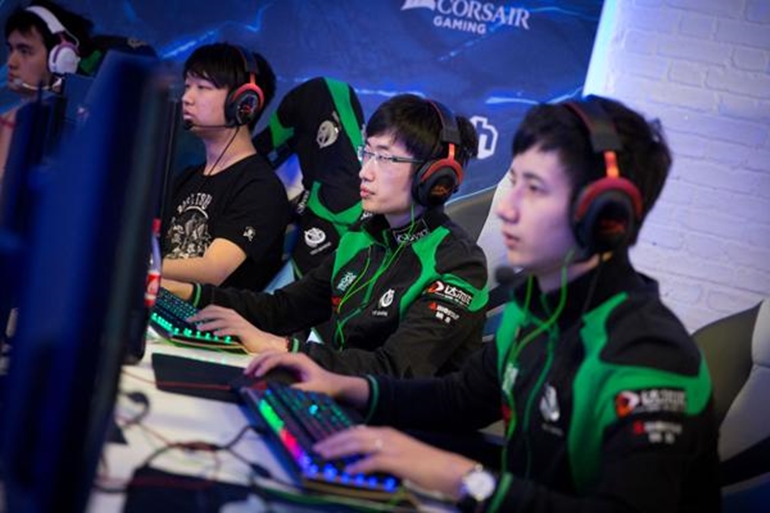 The Chinese team has been dominating both the region and the world, seizing first and second placements all throughout the season, since taking second place at TI4.
In the spring of 2015, the team took the VPGame Pro League championship title and then placed first at StarLadder StarSeries Season 12.
The following month, Vici Gaming would finish second at D2CL Season 5 and third at the Summit 3. Vici Gaming also placed second at i-League.
Vici Gaming roster

Chen "Hao" Zhihao


Xie "Super" Junhao


Daryl "iceiceice" Koh


Lu "Fenrir" Chao


Xu "fy" Linsen
Evil Geniuses
Evil Geniuses is one of the top teams in the world and the premier team of the North American region. Since placing third at The International 4, the team has continued to be a powerful foe.
Being selective in their tournament invite acceptance and participation, the team competed in only a handful of tournaments during the season leading up to TI5. EG finished second at the MLG Pro League Season 1, The Summit 3, and ESL One Frankfurt 2015. The North Americanm giants took a surprising fifth place at the MLG Pro League Season 2, and have recently won the Dota Pit Season 3.
Evil Geniuses roster

Clinton "Fear" Loomis


Syed Sumail "Suma1L" Hassan


Saahil "UNiVeRsE" Arora


Kurtis "Aui_2000" Ling


Peter "ppd" Dager
Team Secret
Although only formed after TI4, with the current roster solidified in January, Team Secret are the favorites going into the event. In a sweep of pure dominance, Team Secret stormed forward at an alarming rate to claim four consecutive LAN championship titles in major/premier tournaments, in only six weeks.
Starting in early May by defeating Chinese powerhouse Invictus Gaming at Red Bull Battle Grounds in California, Team Secret traveled South in the Golden State to emerge as victors over their nemesis, Evil Geniuses, at the Summit 3.
They then headed to China for the MarsTV Dota 2 League, where they ended up besting Team Empire in an all-Western Grand Finals. Coming back to European grounds, Team Secret would once again dominate Evil Geniuses in an epic Grand Finals series at ESL One Frankfurt, in June.
Team Secret roster

Artour "Arteezy" Babaev


Gustav "s4" Magnusson


Ludwig "zai" Wåhlberg


Clement "Puppey" Ivanov


Kuro "KuroKy" Salehi Takhasomi
Invictus Gaming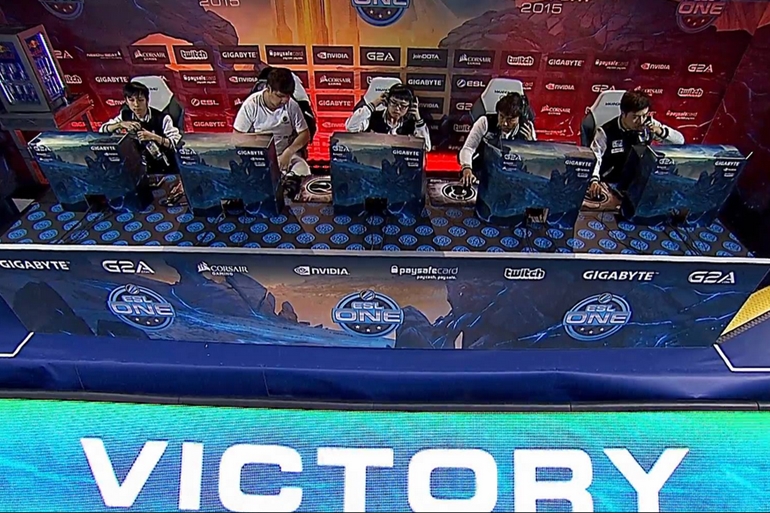 Invictus Gaming is a Goliath on the landscape of Chinese Dota 2 teams. Towering above their counterparts with an indisputable presence, Invictus Gaming has been a part of virtually every premier and major tournament since their appearance at The International 4.
The team has seized the first place in the Major All Stars tournament held in Malaysia, and finished second in the StarLadder StarSeries Season 12 and Red Bull Battle Grounds, where they fell to the seemingly unstoppable force of Team Secret. IG won the ECL 2015 Spring tournament.
Invictus Gaming

Luo "Ferrari_430" Feichi


Wong Hock "Chuan" Chuan


Yinqi "Xi" Luo


Zeng "Faith" Hongda


Zhilei "burning" Xu
LGD Gaming
A permanent fixture and iconic part of Chinese Dota, LGD has maintained a remarkable presence in the regional and international scene through the years. Although remaining off the radar for a few months, in the last two months alone, LGD managed to successfully defend their championship title in the i-League Season 3 Grand Finals, in May, and took a third place finish at the ECL 2015.
LGD also won the WCA 2015 Chinese Pro Qualifiers and successfully defended their title for G-League 2015.
LGD roster

Liu "Sylar" Jiajun


Lu "Maybe" Yao


Yao "Yao" Zhengzheng


Zhang "xiao8" Ning


Lei "MMY!" Zengrong
Cloud 9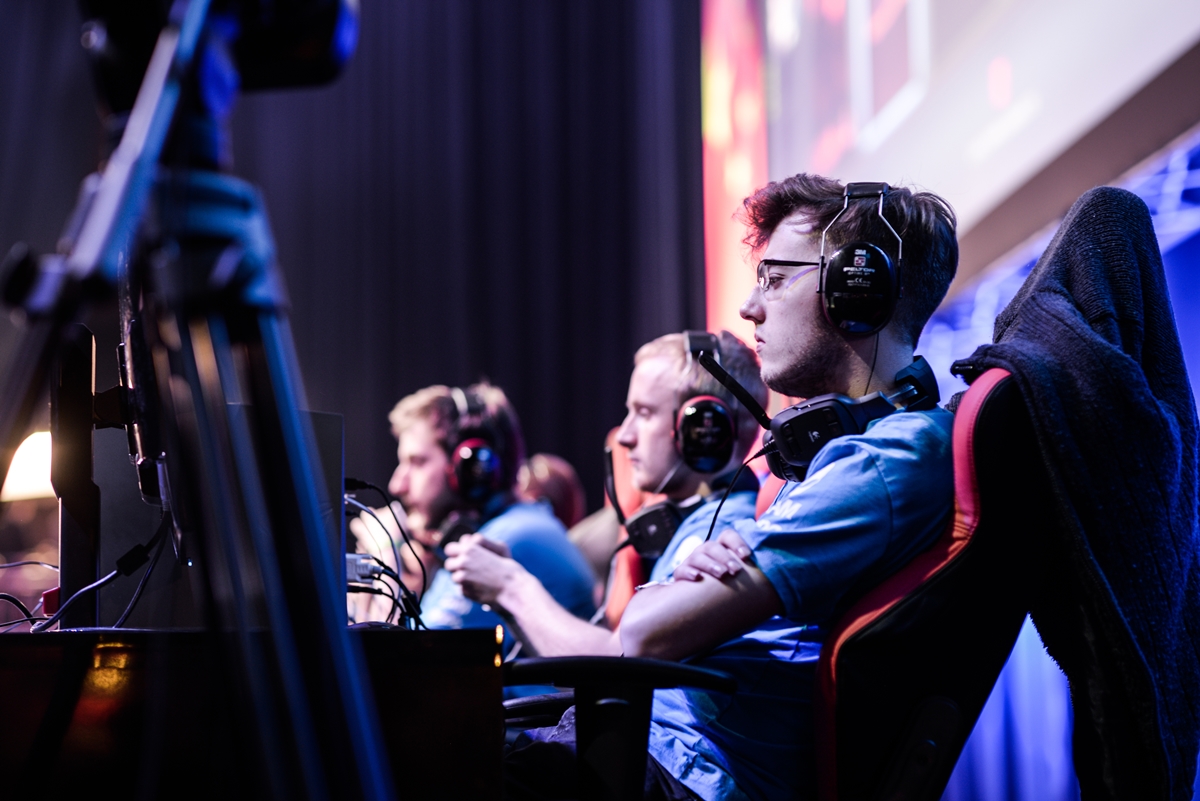 Cloud 9 has shown steady accomplishments since their appearance at The International 4, where they took a commendable sixth place. With a reputation for always "finishing second", known as the most persistent and tenacious team, Cloud 9 have worked hard at every turn and managed to seize top placements in all the tournaments they competed in.
The team was able to land third place at StarLadder StarSeries Season 12 and again at the MarsTV Dota 2 League, among numerous other top finishes in major and premier tournaments.
Cloud 9 roster

Jacky "Eternal Envy" Mao


Adrian "FATA-" Trinks


Armand "bOne7" Pittner


Johan "BigDaddy" Sundstein


Rasmus "MiSeRy" Filipsen
Team Empire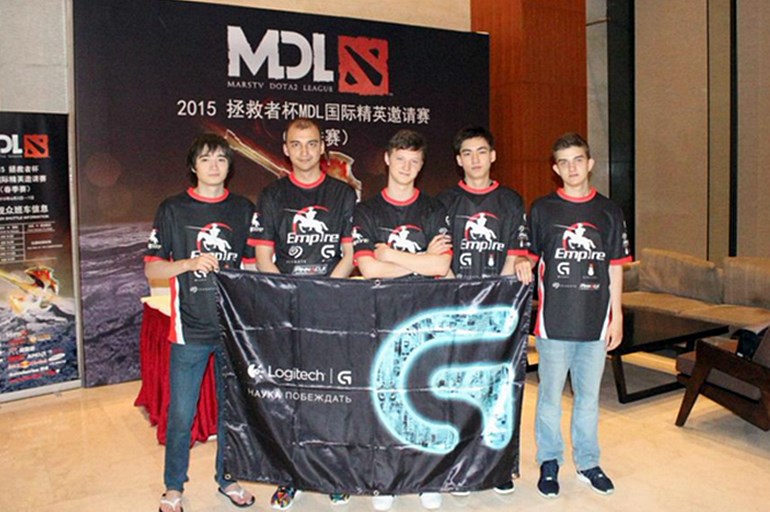 Team Empire's stability and consistency seems to have worked in their favor, building up their cohesion. Empire assumed control of the entire CIS region and managed to dominate in the vast majority of tournaments they took part in. In early January, they would assert their power and seize first place at StarLadder StarSeries Season XI. In March, they finished second at the Major All Stars Dota 2 Tournament, in Malaysia.
Empire then managed to overthrow Evil Geniuses to claim the MLG Pro League championship title, and grabbed another title soon afterwards, at the Dota 2 Champions League Season 5 LAN finals. The team finished second at the MarsTV Dota 2 League, in China.
Team Empire roster

Airat "Silent" Gaziev


Roman "Resolut1on" Fominok


Maxim "yoky" Kim


Ilya "ALOHADANCE" Korobkin


Andrey "ALWAYSWANNAFLY" Bondarenko
Virtus.Pro
Virtus.Pro is quickly ascending to the top of the TI5 fan favorites list and threatening to rival even the best of the contenders with their incredible demonstration of skill and cohesion.
After taking first place at the ASUS Play it Cool invitational, VP then claimed the championship title in the DreamLeague Season 3 LAN finals, before sweeping through all of their opponents in the ESL One Frankfurt seeding phase.
Virtus.Pro defeated Team Empire in the gaming Bets show match and then claimed another championship title, after an epic comeback in the Esportal Dota 2 League grand finals.
Virtus.Pro roster

Ilya "Illidan" Pivcaev


Sergey "God" Bragin


Alexander "DkPhobos" Kucheria


Artem "fng" Barshak


Ilya "Lil" Ilyuk
Newbee
Team Newbee erupted onto the scene in 2014, having emerged out of nowhere to claim the most sought after glory of being crowned the Champions of The International.
Following TI4, Newbee's performances continued to appear strong, but infrequent and less dramatic. As the year progressed, they recently began to show more impressive results again. They placed third at the National Electronic Sports Tournament and then took a trio of championship titles: IeSF 2014 World Championship, National Electronic Sports Open 2014 and ECL 2014 Autumn.
Newbee roster

Wang Rabbit Zhang


Zhang Mu Pan


Lin June Shiyang


Wang Banana Jiao


Wang SanSheng Zhaohui
Fnatic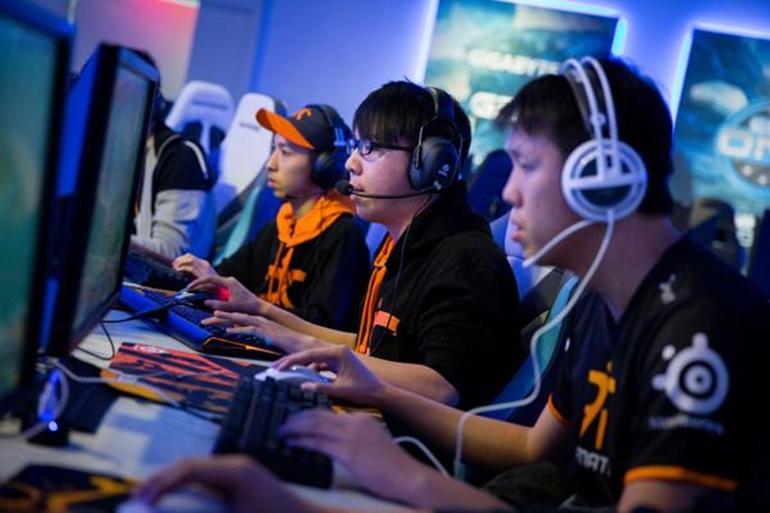 The Malaysian squad has been going strong since their very inception, in March 2015.
Certainly impressive for a new roster, the team grabbed third place at the Red Bull Battle Grounds and i-League Season 3. With an undeniable potential and track record, the team was signed by Fnatic, on June 4th. Later in June, the Malaysian squad placed third at the MLG Pro League Finals, at X-Games.
Fnatic roster

Lee "kYxY" Kang Yang


Fadil "Kecik Imba" bin Mohd Raziff


Chong "Ohaiyo" Xin Khoo


Siong "JoHnNy" Tait


Chai "Mushi" Yee Fung
MVP.Hot6ix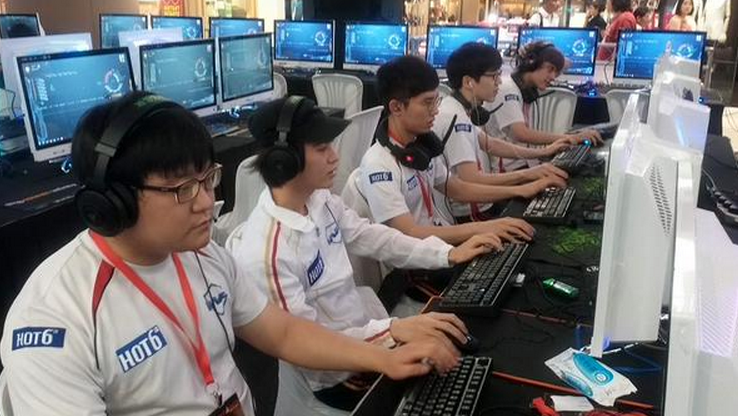 For the first time ever, Korea will be represented in The International main event.
The Korean team surprised everyone when they secured the first place during the TI5 SEA Qualifiers, after besting MVP.Phoenix, 3:1, in the grand finals.
MVP.Hot6ix won the MPGL Season 7 LAN finals – their first major LAN tournament since they became a team, in January.
MVP.Hot6ix roster

Lee "Forev" Sang-don


Pyo "MP" No-a


Lee "SunBhie" Jeong-jae


Lee "Heen" Seung-gon


Jesse "JerAx" Vainikka
compLexity
compLexity gaming secured their position to attend The International 5 in August, during the TI5 American Qualifiers – perhaps the most shocking development from the TI5 qualifiers across all regions. The team earned the honor of representing the NA region alongside Evil Geniuses.
The newest version of compLexity Gaming has an unproven track record with virtually no tournament participation and results leading up to the biggest event of the year, as the squad was put together only in May of 2015.
compLexity roster

Luis "Zyzzy" Perez


Kyle "swindlemelonzz" Freedman


David "MoonMeander" Tan


Tal "Simbaaa" Aizik


Zakari "freek" Freedman
Natus Vincere
El Clásico legends Natus Vincere seized the first place in the TI5 European Qualifiers. Na'Vi will be attending The International 5 in August, representing the EU region alongside Team Secret, Team Empire, Cloud 9, and Virtus.Pro.
Na'Vi won first place at The International 1, and second place at The International 2 and 3, slipping to 7th-8th place at TI4. However, with the numerous recent roster changes and inconsistent performances, the team did not receive a TI5 direct invite.

Ivan "ArtStyle" Antonov


Gleb "Funn1k" Lipatnikov


Daniil "Dendi" Ishutin


Alexander "XBOCT" Dashkevich


Akbar "SoNNeikO" Butaev
EHOME
EHOME became the first team to qualify for The International 5, when they triumphed over CDEC in the TI5 Chinese qualifiers grand finals.
EHOME is one of the oldest Dota 2 organizations in China. The Chinese team placed second at The International 2011 and fifth/sixth at The International 2012. The organization was not represented at TI3 or TI4 and is aiming to reclaim a commendable placement at The International 5. The team has had very limited participation in major and premier tournaments this year.
EHOME roster

Yang "Yang" Pu


Chen "Cty" Tianyu


Bai "rOtK" Fan


Zhang "LaNm" Zhicheng


Liang "DDC" Faming
Wildcard Series contenders
MVP.Phoenix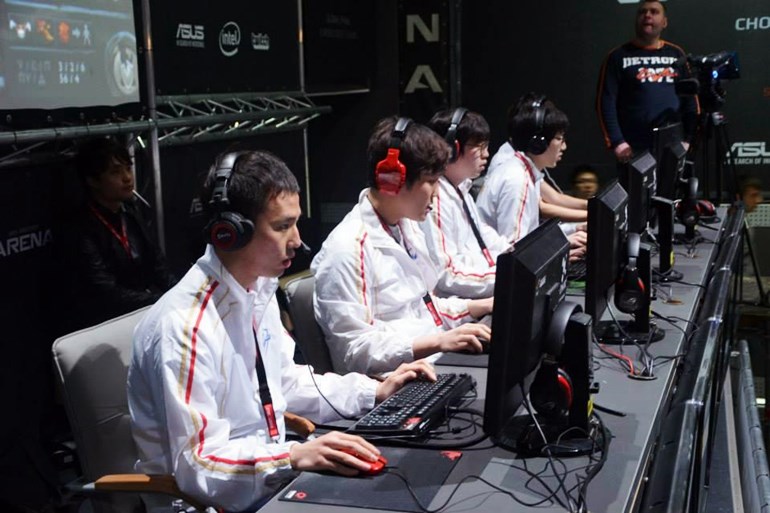 After sweeping the qualifiers' favorites, Team Rave, 2:0, in the Lower Bracket finals, Phoenix moved on to the Grand Finals to face Hot6ix, falling to their counterparts, 3:1. Therefore, MVP.Phoenix were given one more chance to participate in the TI5 Main Event, by gaining a spot in the Wildcard series.
In 2014, Phoenix successfully earned a play-in spot for The International 4 by finishing 2nd in the TI4 Southeast Asia Qualifiers, but were not able to advance to the Main Event.
MVP.Phoenix have placed first and second in the Korea Dota League, and fourth in i-League Season 2, StarLadder Season XI and MLG ProLeague Season 1.
MVP.Phoenix roster

Kim "Febby" Yong-min


Kim "QO" Seon-yeob


Damien "kphoenii" Chok


Park "March" Tae-won


Wong "NutZ" Jeng Yih
Vega Squadron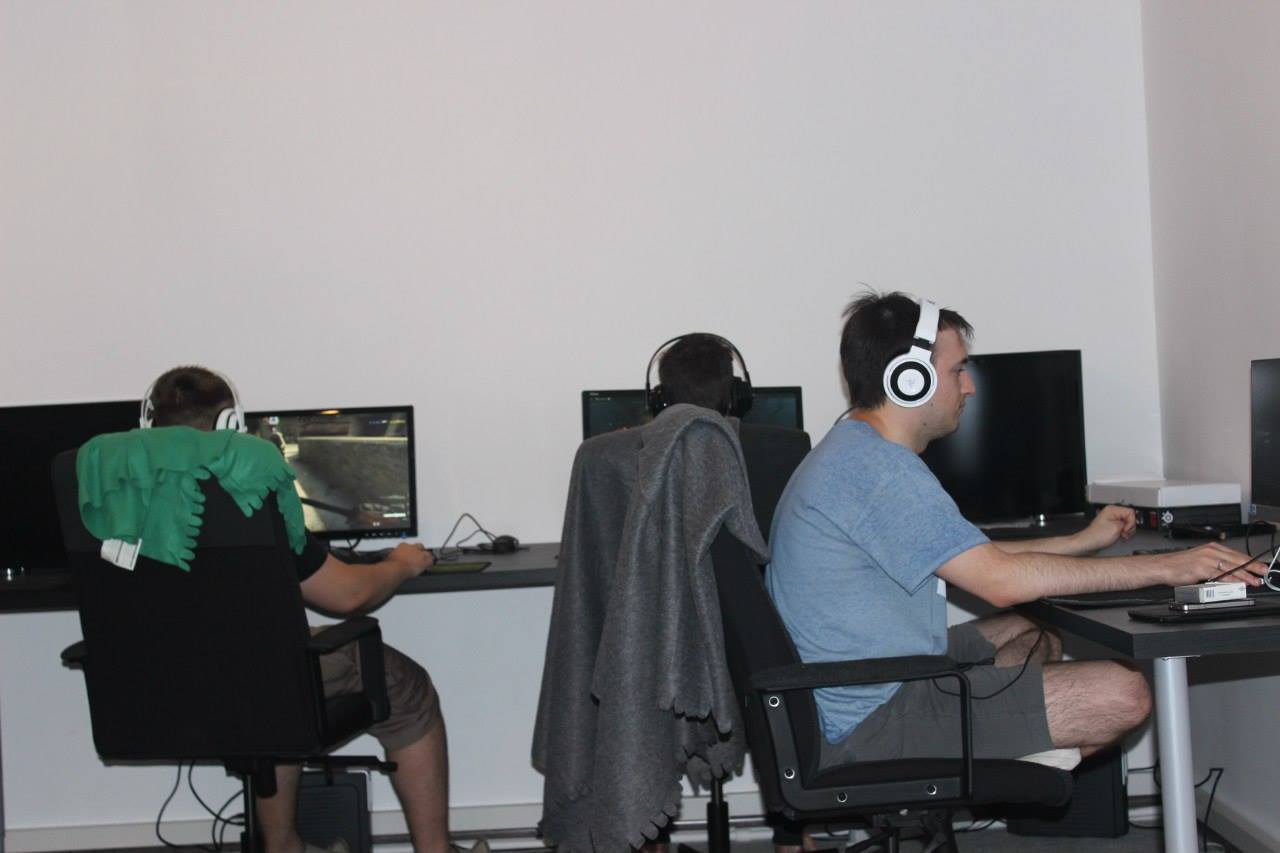 Vega Squadron ended 2014 with a big splash into the scene, taking second place in the Esportal Open Qualifiers and first place in the GG League Season 2. They also started the new year with a bang, taking first place in three tournaments within two weeks – MSI Dragon Battle #1, EIZO Cup #12, Gigabyte Challenge #14, followed by a second place in the JoinDota Masters XVI..
They surprised many when they showed strong performances in the TI5 European qualifiers and grabbed the Wild Card Series slot for the biggest tournament of the year. The team then won the Yard Festival, the Mountain Trail Challenge, and took the third place in the Esportal Dota 2 League.
Vega Squadron roster

Semen "Cema" Krivulya


Pavel "9pashaebashu" Khvastunov


Vladimir "no[o]ne" Minenko


Andrey "Mag" Chipenko


Aleksey "Solo" Berezin
CDEC
In October 2014, the former LGD Gaming youth squad – LGD.CDEC, left the organization in order to create a new independent club called CDEC Gaming.
The team placed 13th-16th at the Dota 2 Asia Championships (DAC), fourth in the Dota 2 League Season 5, second at the National Electronic Sports Open 2014, and third at the MSI Beat IT, in 2014. They continued with a second place finish in ECL 2015. They also placed second at the WCA 2015 Chinese Pro Qualifiers and in G-League 2015.
After sweeping Energy Pacemakers in the Lower Bracket Finals of the TI5 Chinese Qualifiers, CDEC moved on to the Grand Finals to face EHOME. They ended up losing to EHOME, 3:1, but they secured a second chance to participate in the TI5 Main Event, through obtaining a spot in the Wildcard series.
CDEC roster

Sun "Agressif" Zheng


Huang "Shiki" Jiwei


Chen "Xz" Zezhi


Liu "Garder" Xinzhou


Fu "Q" Bin
Archon
North American Rejects was originally created in April 2014 by Theeban "1437" Siva, Braxton "Brax" Paulson, Allan "Dismek" Garcia, Ioannis "Fogged" Loucas, Steven "Korok" Ashworth, and JingJun "Sneyking" Wu, in order to participate in The International 4 qualifiers.
The team won the regional qualifiers and were picked up by Natus Vincere on June 2, 2014, and renamed Na'Vi.US. After placing 15th at TI4, the team pushed on for a few months longer before disbanding, in December 2014.
Original members Korok and Fogged reformed the team on March 24, 2015. The squad received a TI5 qualifier invite from Valve.
NAR claimed the opportunity after besting the qualifiers' favorites, Mousesports, 2:1, in the Lower Bracket finals. North American Rejects moved on to the Grand Finals to face compLexity, but were defeated, 2:0, thus receiving the Wild Card spot.
The team won the Dota 2 Canada Cup Season 5 and were signed by Archon in early July.
Archon roster

Chris "USH" Usher


Steven "Korok" Ashworth


Arif "MSS" Anwar


Scott "bLeeK" Jensen


Ionnas "Fogged" Loucas