2016 was a stand out year for debutantes and break out players making a splash on the international scene from around the world. This year 38 TI6 players from across the four corners of the globe made their International debut. As prize pools continue to rise and esports draws more and more attention from investors, sponsors, mainstream media and fans, more and more players are trying to get a piece of the pie. The industry, let alone on a professional level is a tough nut to crack – but these players have broken through to achieve greatness.
Looking up, the sky is the limit. There is no end, there are no barriers and its all for the taking. Dreams, ambitions, hopes are strewed among the stars and clouds in the vast overhead and can be seen so clearly, so perfectly.
Many players – many people across all walks of life for that matter – can perfectly describe what it looks like above their heads. Each might assign it a different name – greatness, fame, success, glory, – or a different illustration – leader, doctor, athlete or professional player – but all the same its what keeps heads lifted and bodies moving up and forward.
Closer and closer one rises and then it happens.
Thump! Tap, tap. Clear, undetectable, but there none-the-less. The proverbial glass ceiling. The barrier.
For some, its the end. They will go no higher – whether by dejection and disappointment or lack of resources, tools or support to remove it. For others, it just signifies a delay, a challenge to be overcome and a pause in their momentum.
And for some, some just break on through to the other side. These are the ones that shatter the confinements to realize their goals and dreams.
Across the world, 38 hopefuls breached the boundaries of their limits and actualized their break through moments in 2016.
SEA 2016 Debutantes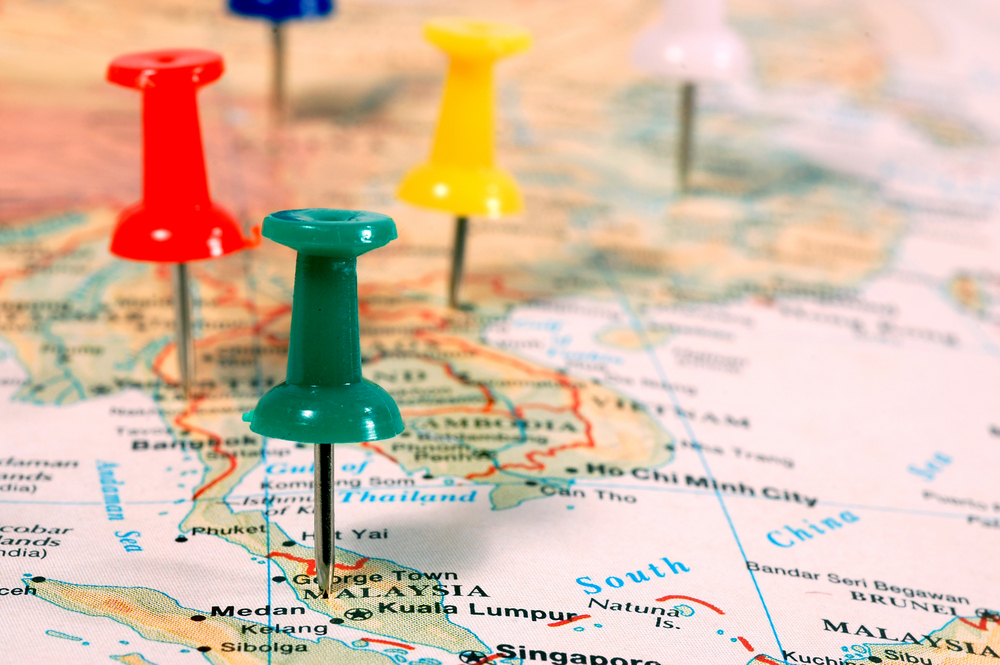 The International 6 was a historic event for players of South East Asia. This year saw the debut of not just one, but two Filipino teams grace the International event. In a country where Dota 2 seems to hold a high degree of merit and the fans are rabid, nine new players have now made their mark with a bang.
TnC Gaming, a Dota 2 team from the Philippines, was founded in 2013. The team began to advance in qualifiers and regional events, making a name for themselves and trying to establish a foothold on the international scene.
For both Sam "Sam_H" Enojosa Hidalgo and Nico "eyyou" Barcelon, TnC was the only home they had ever known – joining the organization in January 2015. Carlo "Kuku" Palad – a player known primarily for his impressive plays on core positions – also began his career in 2015 – playing with Mineski. After establishing himself as a player known primarily for his impressive plays on core positions he moved over to TnC Gaming in April of 2016.
Marc Polo "Raven" Luis Fausto is perhaps the most notable and known International debutant from the lineup. Although he joined TnC in June of 2015, he left trying to find greener pastures and more prominent opportunities. He returned to the organization and his roots in time to break through that glass ceiling and walk on the International stage of a lifetime.
2016 debutantes 2016 debutantes 2016 debutantes 2016 debutantes 2016 debutantes 2016 debutantes 2016 debutantes 2016 debutantes
The second team that traveled to Seattle- Execration didn't quite see the lights and glitz of the main stage but forced the community to take notice none-the-less.
Fernando "Nando" Mendoza, Kimuel "Kim0" Rodis, Ralph Richard "RR" Peñano had tried their hands at becoming pro players for the last few years. All with multiple stand in opportunities and stints with the likes of Mineski and MSI-EvoGT and TnC, the players eventually found a place on Execration.
Both Timothy "Tims" Randrup and Abed "Abed" Yusop started their careers with the Execration in only the winter of 2016.
One of the most striking and historic break through stories for an International debut originates from the Philippines. Abed is most likely the youngest player to attend The Internationals at a tender age of just 15 years old. Already for the fledgling, the sky is the limit.
2016 debutantes 2016 debutantes 2016 debutantes 2016 debutantes 2016 debutantes 2016 debutantes 2016 debutantes 2016 debutantes
Fnatic has colored the canvas of the international scene for quite some time, its easy to forget that this iteration of the Malaysian based squad was holding three International first timer's in the lineup.
While Zheng "Miduan" Yeik Nai had only begun his professional Dota 2 career with Fnatic in December 2015, Djardel Jicko B. "DJ" Mampusti and Adam Erwann "343" Shah have been playing since 2013 – working hard and diligently to realize their goals and gain their moment in the spotlight.
343's big moment came when he had stepped in for Fnatic as a substitute on two separate occasions. In both instances, 343 displayed incredible talent and synergy with the team was undeniable and eventually asked to become part of the active roster.
2016 debutantes 2016 debutantes 2016 debutantes 2016 debutantes 2016 debutantes 2016 debutantes 2016 debutantes 2016 debutantes
Chinese 2016 Debutantes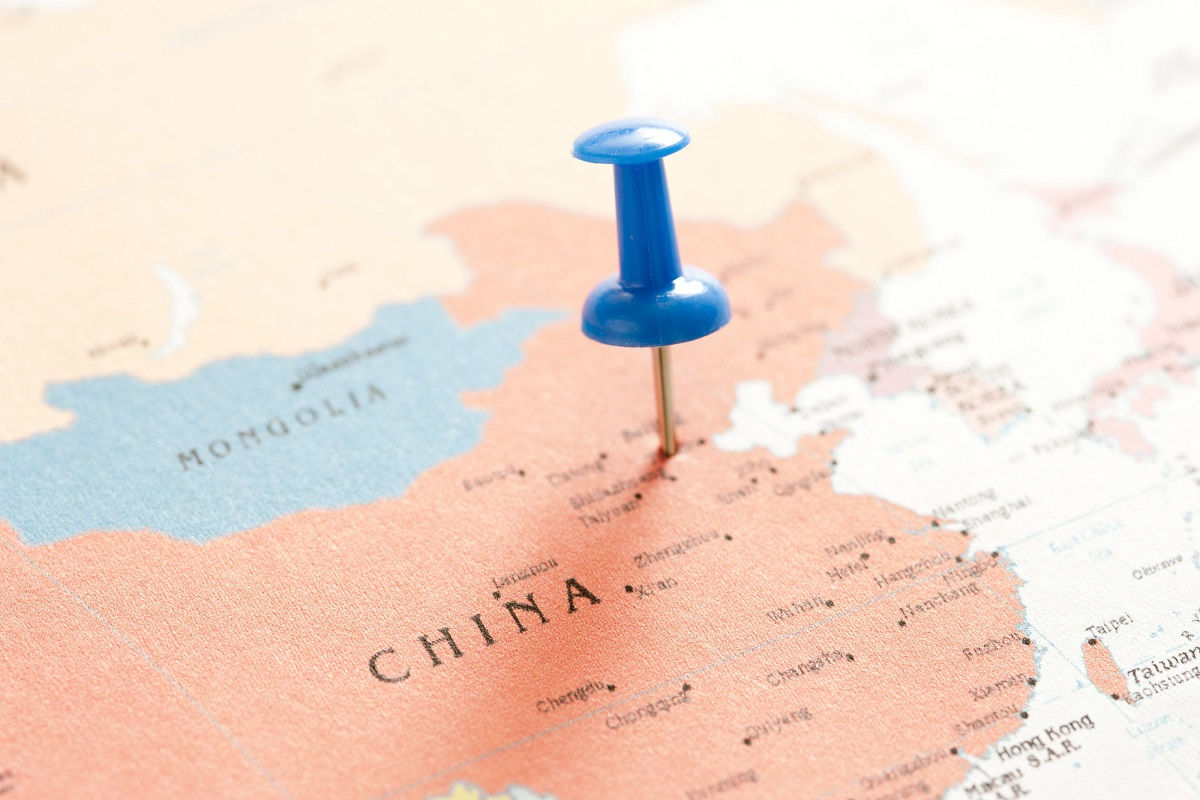 Chinese teams have taken this year to recruit and discover diamonds in the rough. Looking to breathe new life into an aging scene, the organizations have been turning to younger and less known players to polish and shine as invaluable assets. Four new players have stood out through the last season, but one full team ended up becoming a real national treasure.
Wings Gaming rose from unknowns to exalted status within one year – seizing the TI6 championship title and Aegis, an entry into the Guinness Book of World Records and nominations and awards through esports and traditional sports alike.
These Chinese sensations have only just begun their professional Dota 2 careers between March 2014 and January 2015 – but it was at the end of August 2015 that the current and infamous Wings Gaming roster was born.
Li "iceice" Peng was a known pubstar brought into the professional scene by Zhang "xiao8" Ning as part of the team Big God in January 2015. iceice was a rookie on the team of famed and beloved retired players from Team DK, Newbee, and Vici Gaming – xiao8, BurNIng, rOtk, LaNm. Those two months, although having little achievements to show, were invaluable for a new player's experience and exposure.
Zhou "bLink" Yang, Zhang "Faith_bian" Ruida and Zhang "Innocence" Liping that journey would begin their journey together with Speed Gaming – a place they would call home until moving to Wings in August 2015. Chu "Shadow" Zeyu had started his career only around the time of TI5, trying various teams in the region out for only a short time as he sought his place and landed into the Wings lineup.
Staying together post TI6, the team has continued to surge on their dominant streak and show little to no signs of stopping anytime soon.
2016 debutantes 2016 debutantes 2016 debutantes 2016 debutantes 2016 debutantes 2016 debutantes 2016 debutantes 2016 debutantes
Wang "Nono" Xin is a professional Dota 2 player who was part of the roster for Vici Gaming Reborn in the last year.
He was first noticed while topping the leaderboards in the CDEC Masters league but his first professional team was with CDEC Avengers in December 2015. Starting off strong Nono gained recognition during his time with his first team and in March 2016 during the Manila Major/TI6 roster lock period, he was picked up by the new ViCi Gaming Reborn
2016 debutantes 2016 debutantes 2016 debutantes 2016 debutantes 2016 debutantes 2016 debutantes 2016 debutantes 2016 debutantes
Wang "old chicken" Zhiyong, Ren "ELeVeN" Yangwei and Hu "Kaka" Liangzh are a trio of marvels that have quickly carved themselves a niche in the hearts of fans and impressed critics around the world.
All three players joined EHOME in September 2015 during the post TI5 shuffle. It was there that they would capture attention of the masses, but they had caught the eye of their peers before that point.
ELeVeN started in 2013 with a team called Subvert then joined Immortal Magento Gaming as the offlane player when he began to garner much attention for his skill. It was after that he was recruited to EHOME where his fame started to skyrocket.
Kaka had been a well known pubstar, becoming famous for his high MMR and topping the Chinese leaderboards. He joined HyperGloryTeam in 2014 as his first venture into the professional realm and giving Kaka more of the attention he deserved.
Meanwhile Old chicken was biding time on Energy Pacemakers, a team he had only joined in March 2015 as his first professional team.
2016 debutantes 2016 debutantes 2016 debutantes 2016 debutantes 2016 debutantes 2016 debutantes 2016 debutantes 2016 debutantes
Americas 2016 Debutantes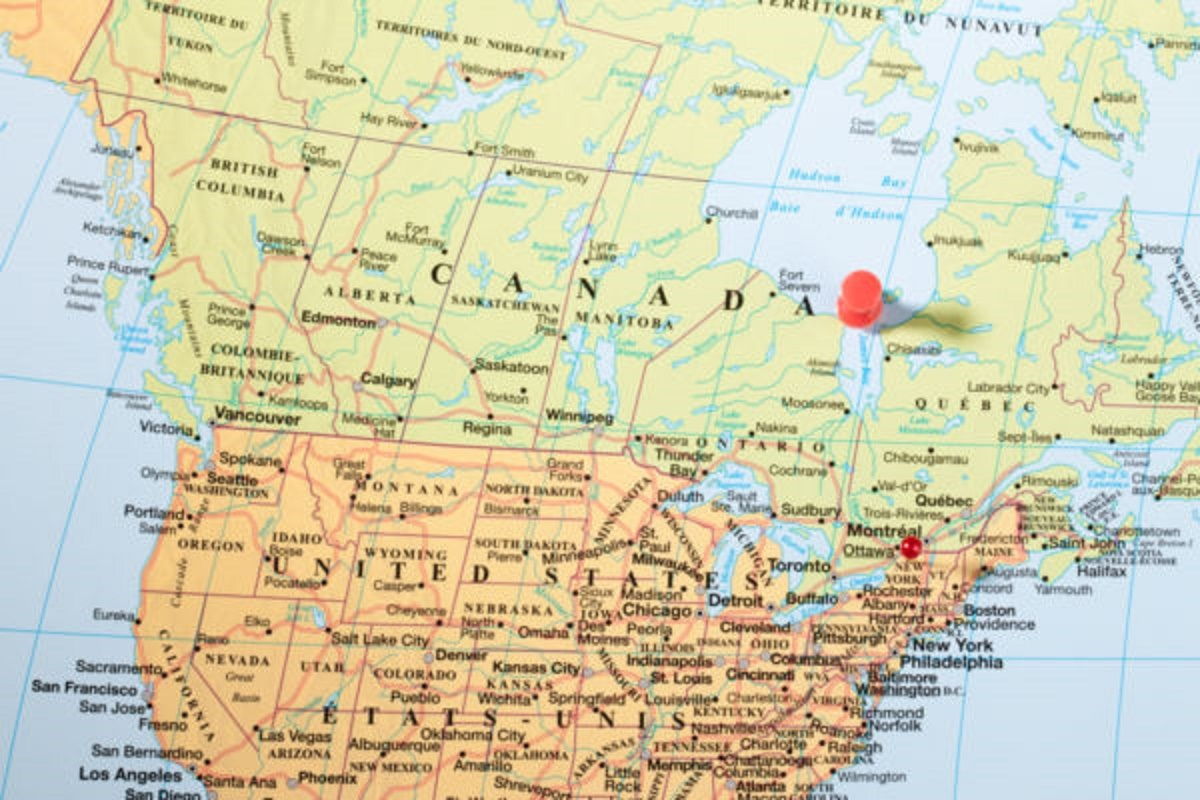 The Americas has historically had less teams that tended to break through and make a splash at larger international events – or even gain prestige and respect within the region. compLexity Gaming and Digital Chaos both brought to the stage three TI virgins each.
The trio of Swedes that had taken up residence in the North American team compLexity Gaming are relative newcomers to Dota 2 and first-timers on The International stage. However, they are no strangers to fame, glory and being under a spectacle of lights.
For all three teammates – their careers actually start before moving to Dota 2, as the cards were already laid out for their career paths from the time playing Heroes of Newerth. Chessie had played together with Limmp, Swindlemelonzz and Zfreek on StayGreen – then turned compLexity Gaming during their HON days. As part of that roster, together they had won five consecutive LAN events in 2013-2014.
Meanwhile Limmp, had made the transition to Dota 2 staying with compLexity Gaming initially until February 2015 when he would move over to Ninjas in Pyjamas. It was there, that he began to play with Handsken – another HON player from Sweden that transitioned to Dota 2 in November 2014.
As fate would have it, three months after TI5 all three players would join forces with ex teammates from HON.
2016 debutantes 2016 debutantes 2016 debutantes 2016 debutantes 2016 debutantes 2016 debutantes 2016 debutantes 2016 debutantes
Digital Chaos came together amid what one could only classify as – chaos. With only two days before the rosters locked each suddenly found themselves lacking a team. They went from from rejects to ruling class – taking the second place on the podium at TI6.
David "Moo" Hull began playing in 2015 for ROOT Gaming. Later joining FIRE the team was picked up by Team Archon, where he had the opportunity to compete in ESL One New York and the Shanghai Major.
Both Aliwi "w33" Omar and Martin "Saksa" Sazdov got their start around the same time in 2014 playing for Balkan Based teams – Balkan Bears and the Macedonian team Global Challengers respectively. They started to quickly make names for themselves as they began to climb the MMR ladder.
W33's meepo plays began to gain much traction and popularity in the community and pro player circuit and both players were among the first to hit the elusive 8k MMR rank. The next seven months would be of tremendous success for the Romanian player, gaining recognition and popularity on his Windranger, Invoker and Meepo skills.
2016 debutantes 2016 debutantes 2016 debutantes 2016 debutantes 2016 debutantes 2016 debutantes 2016 debutantes 2016 debutantes
European 2016 Debutantes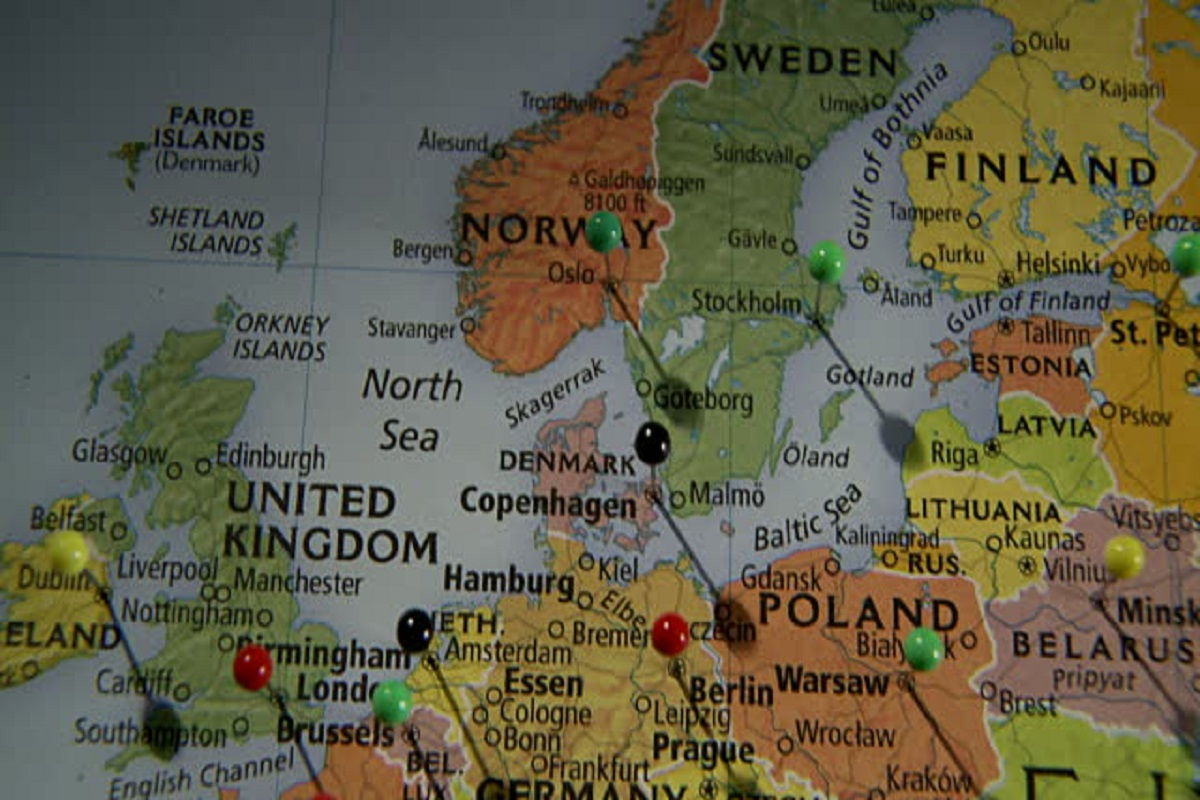 OG, Team Liquid, Na'Vi and Escape Gaming all brought in fresh blood for the season and onto the TI6 stage. Albeit greenhorns to the International, all eight of these players have been integral parts of the success of their teams, helping them reach The International 6 spotlight.
OG had formed as Monkey Business post TI5. The European roster had a standout year – being the first team to claim two Valve sponsored event titles – Frankfurt Major and Manila Major championships.
Amer "Miracle-" Al-Barkawi is most known for his 9k MMR and for being instrumental in OG's success with his exceptional plays.
Miracle- joined Balkan Bears at the beginning of 2015. However, only four months later, he was removed from the team. During the time he was teamless, Amer began gaining recognition, as he climbed the matchmaking rating leaderboards in pub games and eventually became the no. 1 player by MMR in Europe and the world.
Andreas Franck "Cr1t-" Nielsen is an unassuming Danish player who has charmed and captured fans all over the world. OG was the Dane's first tier 1 team although he had been making multiple short appearances on various teams since 2012.
2016 debutantes 2016 debutantes 2016 debutantes 2016 debutantes 2016 debutantes 2016 debutantes 2016 debutantes 2016 debutantes
Team Liquid was also formed within days of OG during August of 2015. The team was completed with of veterans and relatively unproven talent.
Ivan "MinD_ContRoL" Borislavov is the lovable Bulgarian player who has been known to play carry, midlane and offlane with an equal amount of success. Although he is still relatively new to the spotlight, MinD_ContRoL started his Dota 2 career in 2014 with Aftershock Gaming, before moving to Basically Unknown, where he has gotten his share of exposure.
Lasse "MATUMBAMAN" Urpalainen is well known for his quirky and fun personality and even more so for his role in the carry position on Team Liquid. He first appeared on the circuit in 2014. He caught the eye of fans and other players after winning the Assembly Summer 2014 LAN tournament with the team Veni,Vidi,Vici – a squad he was a part of for only a few short months.

Legendary and famed organization Na'Vi raised eyebrows when the team locked in a roster of two newer faces to play alongside their beloved stars in effort to revitalize Na'Vi's motto, "Born to win".
Dmitry "Ditya Ra" Minenkov has found much success as the newly appointed captain of the legendary organization, Na'Vi. Since joining, Ditya Ra gained heightened popularity and was instrumental in helping the team attain the necessary results to grace the International stage. Ditya Ra started by playing Counter-Strike and other games for fun, moving over to DotA in 2007. He started playing at a professional level locally, with enough success to keep him motivated and moving forward. In 2011, he made the switch to Dota 2 – however it took a bit of time and several mixes before he started to play more professionally and was signed professionally.
Victor "GeneRaL" Nigrini is still relatively new in the scene, having only started his Dota 2 career one year ago. In a short period of time, he has skyrocketed to fame with his engaging personality and his extraordinary plays. Although he has been predominantly a midlane player, he shifted to fill the shoes of the offlane position for Na'Vi with ease and success.
2016 debutantes 2016 debutantes 2016 debutantes 2016 debutantes 2016 debutantes 2016 debutantes 2016 debutantes 2016 debutantes
Maurice "KheZu" Gutmann transitioned from a highly successful career in HoN to Dota 2 with a similar caliber of success, in only one year.
The former HoN pro had an exceptional career previously, playing for some of the best HoN teams and received an award for the "Most Valuable Suicide Laner of 2014". The mechanical skills and game understanding he developed in the HoN scene have made a full transition to Dota 2 offlane, giving him much success and recognition.
Yazied "YapzOr" Jaradat has been hailed and revered for his outstanding Rubick and Earthshaker plays, as well as his overall support role performances.
Yapzor was co-opted by Monkey Freedom Fighters when the team was first established, at the end of August, 2015. He had some commendable achievements while playing for Balkan Bears before that, but it wasn't until he joined MFF that he truly stood out.