Clement "Puppey" Ivanov will be featured as a guest speaker at TEDxTTÜ, on March 19th. Although the celebrated Estonian will be in Split, Croatia for the DotaPit Season 4 LAN, his speech will be delivered virtually via pre-recorded taping to the live audience and stream.
Our very own @CLEMENTINATOR will be featured in the upcoming TEDx talk at the Tallinn University of Technology. pic.twitter.com/Ii3n1YoeWy

— Team Secret (@teamsecret) March 15, 2016
UPDATED to include the VOD of Clement "Puppey" Ivanov's segment
Clement "Puppey" Ivanov is set to be a guest speaker for TEDxTTÜ, on March 19th, at the Tallinn University of Technology. TTU is the only technical university in Estonia.
The idea of TEDxTTÜ is to offer interesting and inspiring time to students, employees and student-minded people. People from different fields like science, sports, arts and other great areas get to present their ideas.
As an international success with multiple championship wins, Puppey has been invited to speak about how he became a gamer and "how to turn hobbies into a job to make a living with".
While Puppey himself can not be present at the event, his segment was recorded earlier and will be broadcast during the live conference and over the livestream. TEDxTTÜ will be streamed on March 19, starting with 09:00 CET.
Most people are familiar with TED as a world-wide non profit platform developed to share ideas of Techonology, Entertainment and Design.
TEDx is a local independent project affiliated with TED. It is designed to support independent organizers who want to create a TED-like event in their own community.
Clement "Puppey" Ivanov
Clement is easily one of the most successful and celebrated professional players in Dota 2 and esports as a whole. Hailed as one of the best captains, he has the leadership and the strategic sense to lead his team to glory. Individual talent and versatility create a devastating mix for any opponent to overcome.
According to EsportsEarnings, as of March 16th, Puppey is the 11th highest earning e-sports professional with total earnings of $1,062,905.96 from 67 tournaments.
After cinching the Shanghai Major with Team Secret earlier this month, statistician Alan "Nahaz" Bester reported:
He has won 299 career games (maps) in pro Dota 2 LAN events, fourth most all-time and more than 60 more than the next closest Western player. Of the seven Valve-sponsored Dota 2 tournaments since the game's birth (four Internationals held in Seattle, one in Germany and, new this year, two Majors in Frankfurt and Shanghai), Puppey has appeared in an incredible five grand finals.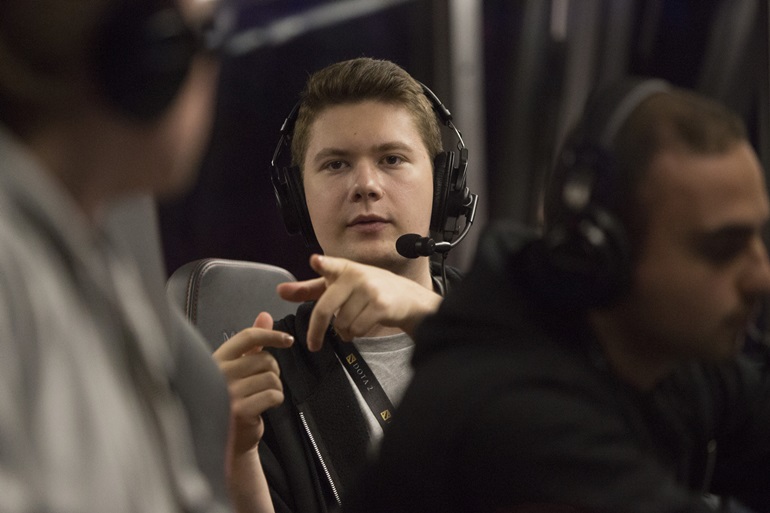 During his first four years of gaming, he played in various teams and compositions with some accomplishments. It wasn't until June of 2011 that Clement would find himself a home on Na'Vi, where he would be a stable and prominent key-player for the next three years.
Only two months after joining Na'Vi with Ivan "ArtStyle" Antonov, Danil "Dendi" Ishutin, Oleksandr "XBOCT" Dashkevych, and Dmitriy "LighTofHeaveN" Kupriyanov, The International 1 was at hand and the team got an invite, after having received the beta keys to play the game only three weeks before. Na'Vi went undefeated throughout the whole tournament, winning the unprecedented $1,000,000 grand prize. Puppey's professionalism and talent landed him the captain role for the team after the departure of ArtStyle post-TI1. Under Clement's leadership, Na'Vi would accumulate innumerable championship titles through the remainder of his tenure with them, including second place at TI2 and TI3.
Following the unsatisfying results at TI4, Puppey and teammate Kuro "KuroKy" Salehi Takhasomi parted ways with the Ukrainian organization and formed Team Secret. Together, through the course of the next year, Puppey and KuroKy would start out taking the Dota 2 world by storm.
They started out incredibly impressive taking top placements in ESL One New York, StarLadder X, Summit 2, Captains Draft, Dota Pit Season 2, DAC before taking four consecutive LAN titles in six weeks at Red Bull Battle Grounds, Summit 3, MarsTV Dota 2 League,and finally ESL One Frankfurt, in June.
A surprising 5-6th in DotaPit Season 3 and 7-8th at TI5 would lead to the shocking almost full overhaul of the Team Secret roster almost immediately following The International.
With a new crew intact, Puppey set his sights on the future and went back to working his magic to create another monumental team and results.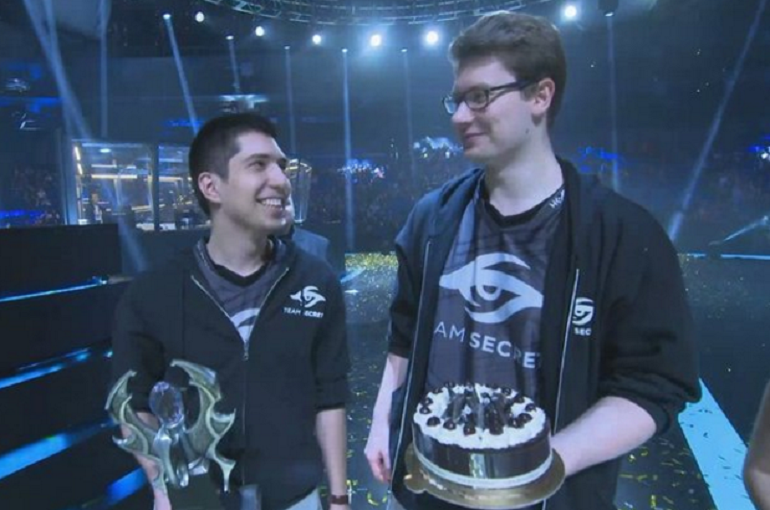 Team Secret had an incredible strong start post-TI5, with their revamped roster. Taking second in their debut tournament at ESL One New York, the Europeans then took possession of two consecutive LAN championship titles and the runner-up token for The Frankfurt Major.
Clement and company took a surprising 9th place at the WCA 2015 LAN and 5th/6th place in the StarLadder i-League playoffs. They made a surprising early exit at MDL Winter 2015 after being eliminated by Newbee in the first round of the Lower Brackets.
However, quicker than a blink of an eye, the team pulled out of their slump and struck back claiming the championship title at the Shanghai Major earlier in March as they edged out Team Liquid, 3:1, in the Grand Finals.