With the continued growth of The International 5 prize pool, the TI5 compendium continues to reach new stretch goals, unlocking additional rewards for owners.
The newest update will give access to the HUD Skin, Loading Screens, Emoticons and Arcana Vote and also includes a new comic. The new comic entitled "The Summoning" is related to the World Chasm Artifact.
To celebrate today's release of the World Chasm Artifact we've put together a comic about Enigma and his new bracers. The prize pool for The International keeps growing and as it does more rewards are unlocked. As part of this update all Compendium owners will receive their own Effigy Block of The International. Increase your Compendium Level to receive a Reforger Pack, allowing you to rebuild an effigy, and gives you the chance to earn a rare Golden Effigy Block of The International. Today we're also releasing a handful of other stretch goal rewards including a HUD skin, Loading Screens, Emoticons and the Arcana Vote.
TI5 compendium: World Chasm Artifact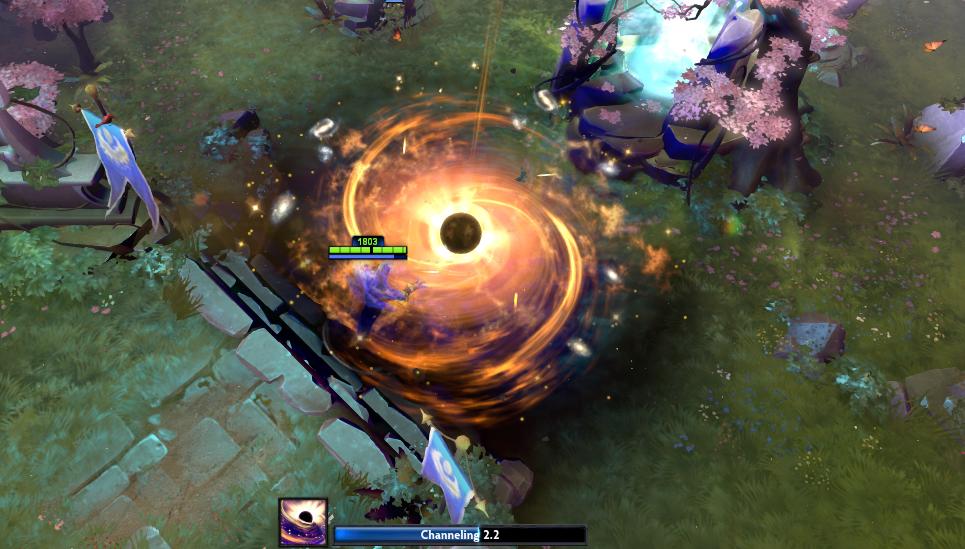 TI5 compendium comic: The Summoning















The TI5 compendium sales have just reached the $6,000,000 mark. The community had already broken previous contribution records by Day 3. Sales have immediately started outpacing The International 4 compendium purchases. The live prize pool tracker by Matthew "CyborgMatt" Bailey shows in-depth prize information and comparison to TI4.