UPDATE: winners!
We picked the winners using random.org. The procedure we follow is we go to the members directory, then random a number between 1 and the total number of member pages. Then we select the position of the winner on the chosen page through a random 1-12 number.
If the selected user followed through with all the requirements, they are validated. If not, we repeat. At this time we don't know if any of the two winners qualified for the bonus level 1 compendium, awarded for following us on Twitter and Facebook.
Before we congratulate the winners, thank you all who participated and stay in touch. The next giveaway starts in a few days.
Winner 1
Page = 45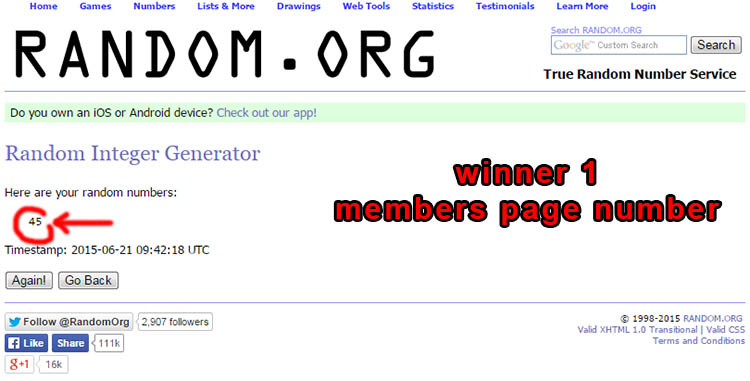 Position = 6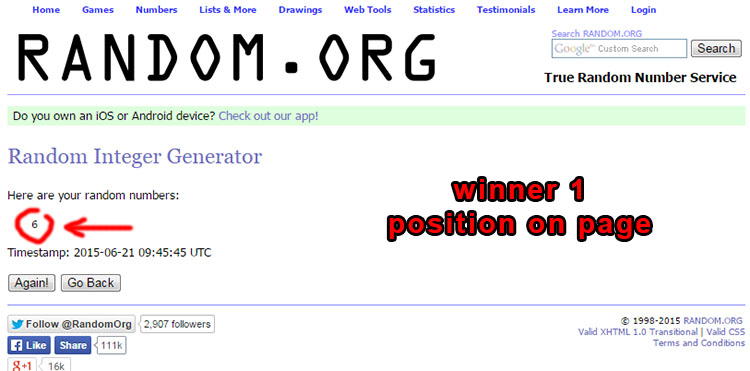 And the winner is: Avolus! Congratulations. We sent you an email, hoping to hear from you soon. Your winner badge will be added as soon as we get in touch.
Winner 2
Page = 67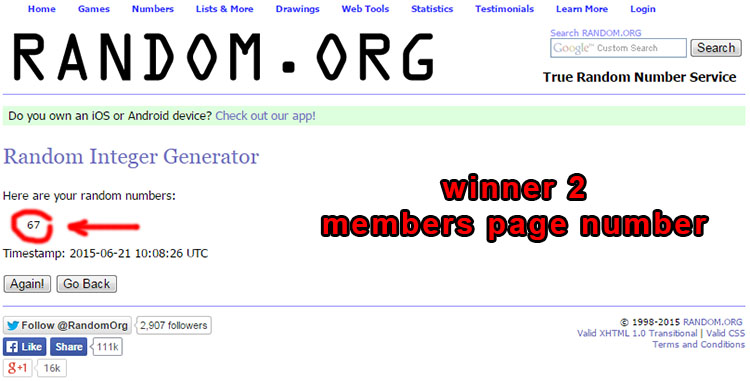 Position = 2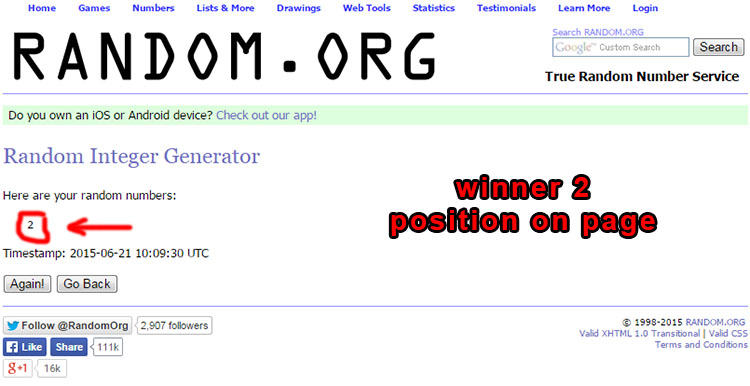 And the winner is: Gambit! Congratulations. We sent you an email, hoping to hear from you soon. Your winner badge will be added as soon as we get in touch.
TI5 compendium giveaway
The TI5 compendium is here and now two level 50 compendiums (worth $26.99 each) are up for grabs on DotaBlast. If you didn't win a Shadow Fiend arcana during our grand opening giveaway, we are giving you a bigger and better opportunity.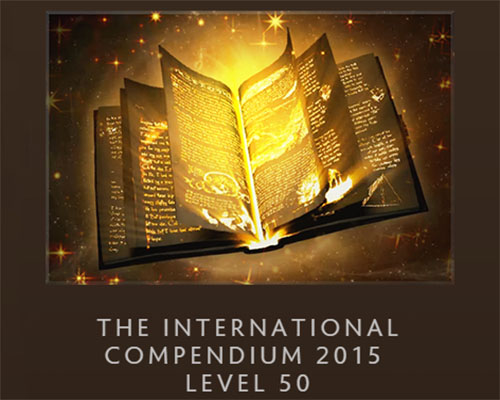 TI5 Compendium 2015 level 50 perks
The level 50 TI5 compendium includes all the perks and rewards from the standard compendium, plus Almond the Frondillo Pet, Teleport I effect, Fountain I effect, Blink I effect, Dagon I effect, 3x Immortal Treasure I, 1x Immortal Treasure II, 4x Loading Screen Treasures, 3x Taunt Treasures, 2x Emoticon Packs, 125% Coin Rate, Compendium Coin Charm, Fire Wyvern Courier Style (pending the probable unlocking of the stretch goal)
How to enter the TI5 compendium giveaway
Don't forget to read our general rules for giveaways, sweepstakes and raffles as well as our privacy policy. Please ensure that you have a working and in good standing Steam account to receive the prize.
There are two mandatory and one optional steps to enter the giveaway.
Register and subscribe
Use the registration form below. If you are already registered, your entry is valid. (read about our Alpha user perks)
[userpro template=register]
Subscribe to our newsletter. If you are already subscribed, your entry is valid.
[optin-monster-shortcode id="dmc3e4yvma-sidebar" css="on"]
Follow and share (optional)
Follow us on Twitter and Facebook! Twitter and Facebook sharing using the buttons at the bottom of this post are also considered. We will be checking!
Why? Because you will keep up with the latest Dota 2 news and (if you win one of the TI5 level 50 compendiums) we will throw in a level 1 compendium, worth $9.99 that you will in turn be able to gift to a friend.
TI5 compendium giveaway rules
The DotaBlast general rules for giveaways apply.
The total prizes of this giveaway are two level 50 ti5 compendiums and one standard level 1 compendium. Conditions apply.
Valid entries will be counted from May 6th, 2015 to June 20th, 2015, 23:59 CET time.
No purchase is necessary.
The winners will be announced by email and an update to this post no later than June 25th. Valve restrictions permitting, the level 50 compendium will be given as a gift, no later than 10 days after the winner has been notified and validated.
Failure to reply to your signed up email or any other form of contact with DotaBlast within 72h from our winner announcement equals forfeiting your prize.