Arcana giveway because DotaBlast is now live! Let's celebrate with a Demon Eater Shadow Fiend arcana giveaway for the most loyal early fans. If you did not win, check out the our latest contest: we are giving away two level 50 TI5 compendiums!
*** UPDATE: Winner! ***
The winner is paainkiller, from Italy!
We already awarded him his "giveaway winner" profile badge and we're waiting on him to claim his prize and (possibly) prove that he's following us on Twitter and Facebook for an extra bonus.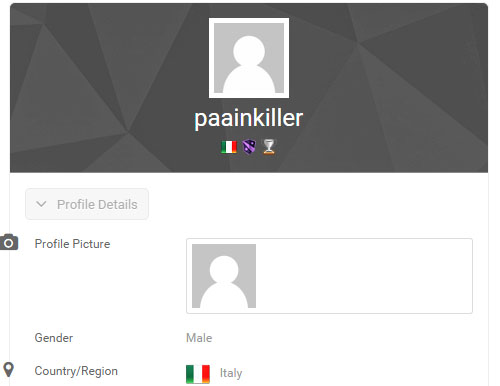 *** UPDATE: Winner selection process ***
DotaBlast is very transparent about our winner selection process. If you ever have any questions, please don't hesitate to contact us or send us a message on Facebook or Twitter.
There were 19 pages with valid DotaBlast registered users, at 12 profiles per page. Using random.org we first selected the page number and then the member number. The winner was on the third page, position three.
Selecting the page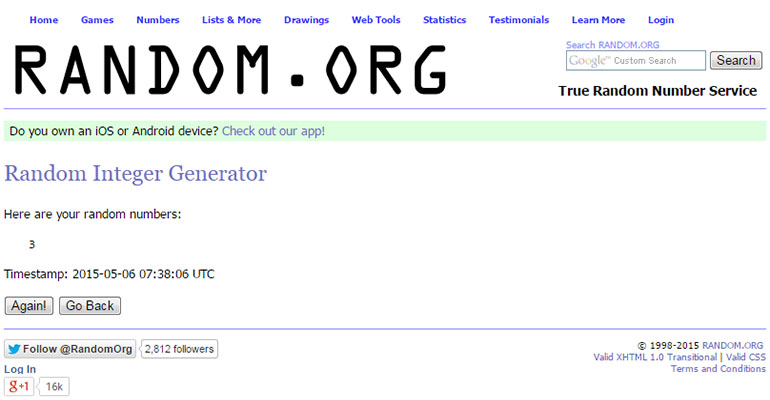 Selecting the winner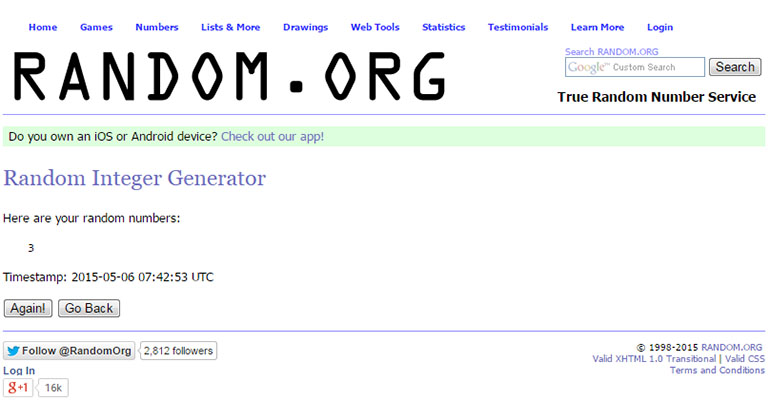 *** Congratulations to the winner ***
How to enter the arcana giveaway
Easiest raffle of your life: register here. Done!
Additionally
You get to become one of our wicked alpha users and if are you so inclined as to follow us on Twitter and Facebook and end up winning this giveaway, you get to choose between a standard Demon Eater, Exalted, Inscribed, Corrupted or even Autographed, stock permitting.
Rules
The DotaBlast general rules for sweepstakes, raffles, contests and giveaways apply. Sweepstakes days are April 20th – May 5th, 2015. The winner will be notified via email and their DotaBlast username will be published as an update to this post, as well as our Facebook and Twitter no later than May 10th. The winner must have a valid and in good standing Steam Account to receive the prize.
Good luck!