Ad Finem have announced that they will be parting ways with their Dota 2 squad. The big news comes one week after the team was directly invited to participate in the Kiev Major and just one month before the big event. The all Greek squad were part of the development of Ad Finem in December 2015 when they first formed the current lineup. Since then it has expanded into several other divisions comprised of all Greek players and teams.
Farewell to our #dota2 team.
More : https://t.co/4a34f81j1i pic.twitter.com/uo9Itzg9fw

— AD FINEM (@adfinemgg) March 6, 2017
Ad Finem announced a parting of ways with their Dota 2 team. The two entities have been working together since December 2015 when the current roster was formed.
Today we see the departure of our DotA2 squad since we mutually decided to end our partnership. We wish them all success in their future endeavor.
The team will be staying together.
They have already secured a direct invite to Kiev Major and will be looking for a new organization to continue with as the big event approaches. Changes in sponsors, team names and organizational contracts do not effect invites to Valve's majors.
Ad Finem
In March 2016 Ad Finem expanded into a full professional gaming organization. Starting out as a Dota 2 squad formed by Giorgos "SsaSpartan" Giannakopoulos in early December, Ad Finem began to feature additional divisions, including Hearthstone, CS:GO, League of Legends and a Dota 2 academy team – all comprised of Greek players.
At the time, Mike "Madao" Chatzialexiou, Ad Finem Dota 2 manager had this to say about the venture –
It started out as a Dota 2 team, but we decided to expand further. I'm really excited about this, to be honest. It's a really big improvement for esports in Greece and when we reach success other people will start to notice and accept that esports is here to stay.
Originally, Giorgos "SsaSpartan" Giannakopoulos had once again formed an all-Greek squad on December 4th, in time for the Shanghai Major roster lock, and called it Ad Finem – meaning "to the end".
According to Madao, one month after the team became successful and popular, the squad, manager and co-manager were approached by two successful local businessmen passionate about Dota 2 and esports. Alexandros Mavroudis and Nikos Fotinakis were eager to discuss further evolution of Greek esports, and the concept of Ad Finem Esports was brought to life.
SsaSpartan has quickly become the most famous and most successful Greek player, having gained the biggest amount of tournament prize money out of all Greek esports players.
Ad Finem Dota 2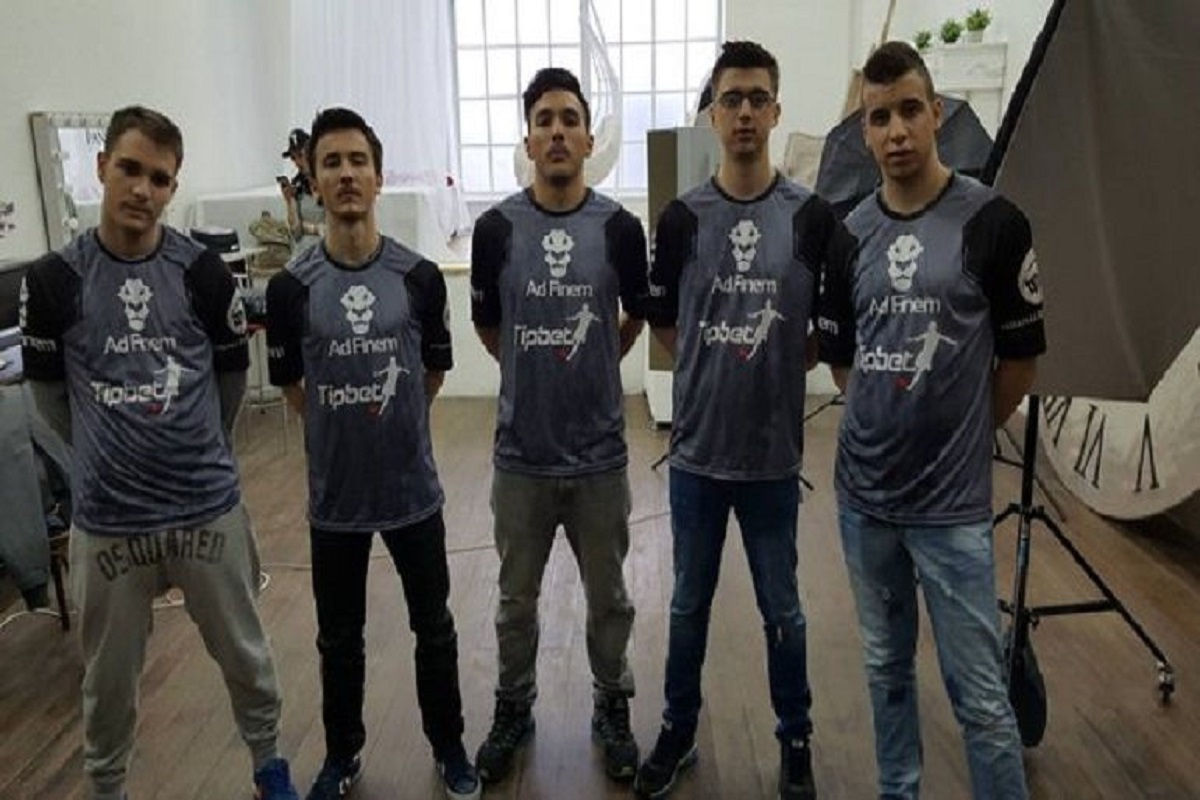 Ad Finem have been an imposing force in the European region since their inception, when Giorgos "SsaSpartan" Giannakopoulos had once again formed an all-Greek squad, on December 4th, 2015, just in time for the Shanghai Major roster lock.
Ad Finem means "to the end" and the team has always had their sights set on their end goal. They have been a stable and constant fixture in the European Dota 2 scene. Since the all Greek squad was formed, they have not made any roster changes and have been a source of pride for their nation.
Their TI6 qualifier run was thrilling, demonstrating a vast improvement in the team's level of skill and synergy. They laid low following their failure to advance to the main event and re-emerged post TI6 stable as ever. They most recently placed 9-12th at BTS Europe #4, 5-8th at FACEIT invitational, 7th in DreamLeague Season 6, 5-6th at Northern Arena BEAT Invitational and 4th at Royal Arena.
Taking second place with an exhilarating journey through the Boston Major, they landed in second place and won the hearts of fans around the world.
Since then, the team has struggled to find their place in the new patch and has been low key – playing in only two qualifiers and Elimination Mode 3.0.
Ad Finem roster:

Giorgos "SsaSpartan" Giannakopoulos


Omar "Madara" Dabasas


Xaris "SkyLark" Zafiriou


Dimitris "ThuG" Plivouris


Verros "Maybe Next Time" Apostolos