Giorgos "SsaSpartan" Giannakopoulos has once again formed an all Greek Squad. The squad is a merger of NLG players and Golden Boys and Dimitris "ThuG" Plivouris. Ad Finem esports' appearance signifies the dissolution of No Logic Gaming and Golden Boys.
AD FINEM eSports 1. @MadaraDotA2 2. Thug 3. @SkyLarkXZ 4.SsaSpartan 5. @MNTdota2 https://t.co/Gn4rjH85y5

— SsaSpartan (@SsaSpartan) December 4, 2015
It was just announced that Giorgos "SsaSpartan" Giannakopoulos has created a new Dota 2 squad, consisting of all Greek members. SsaSpartan has quickly become the most famous and most successful Greek player, having gained the most amount of tournament prize money in the history of eSports.
SsaSpartan will be joined with ex teammates from London Conspiracy days, Omar "Madara" Dabasas and Kharis "SkyLark" Zafeiriou. Both Madara and SkyLark had played alongside Verros "Maybe Next Time" Apostolos in Golden Boys recently, before Madara departed the team to join No Logic Gaming in November.
Dimitris "ThuG" Plivouris had originally been a part of No Logic Gaming at it's conception.
Sources have confirmed to Dotablast that both No Logic Gaming and Golden Boys will disband and not search to replace the members.
Previous success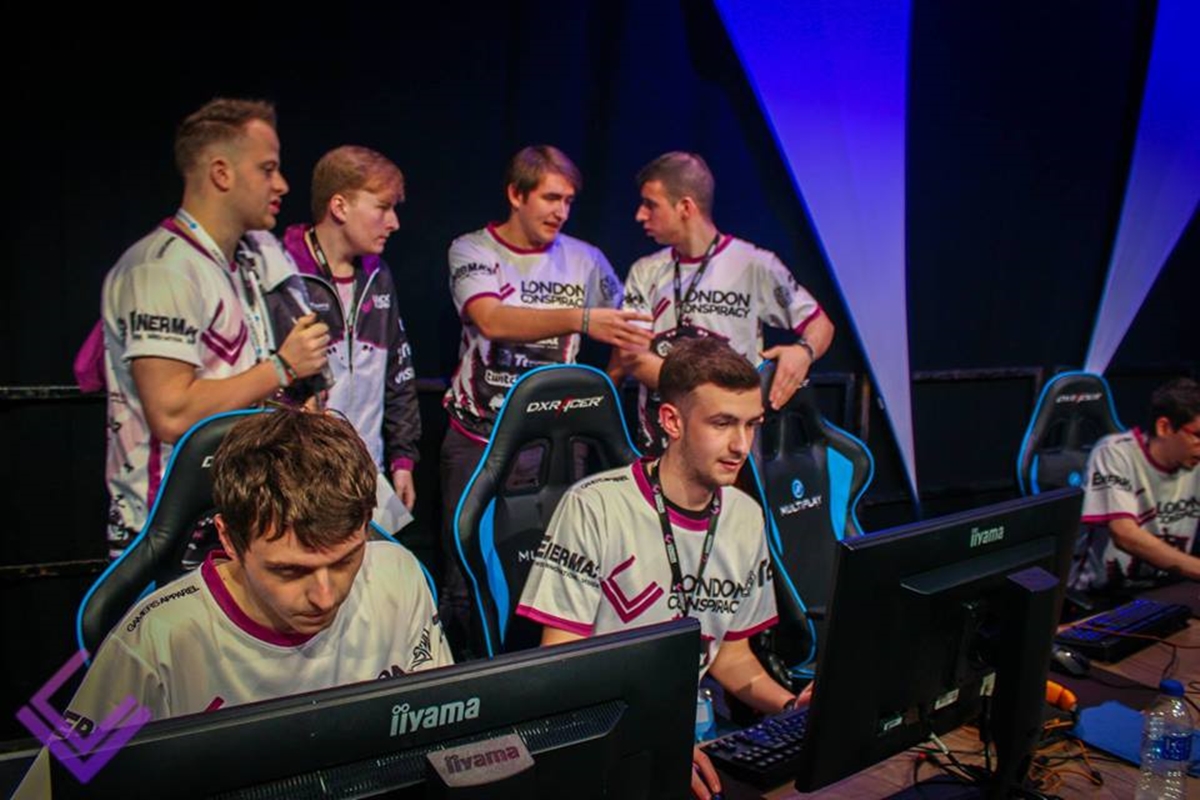 London Conspiracy had made quite some noise since their LAN tournament debut at StarLadder Season 12. They have since taken fourth place in the MLG Pro League, in Austin, Texas, where they defeated Evil Geniuses in a best-of-one tiebreaker to advance. The team also surprised fans in the TI5 European qualifiers, where they tied with Vega for the second place in their group.
London Conspiracy claimed their first LAN title at Razer Think Fast Cup 2, on June 14. During the same weekend, they also placed third in the Mountain Trail Challenge.
In early August, sources close to London Conspiracy confirmed for DotaBlast that the Dota 2 squad had left the British organization. Greg "Keyser Soze" Kallianiotis, Omar "Madara" Dabasas, Xaris "SkyLark" Zafiriou, and Giannis "SKANKS224" Theodoridis have decided to move forward together, without Giorgos "SsaSpartan" Giannokopoulos on the roster.
The squad added Verros "Maybe Next Time" Apostolos and renamed themselves Golden Boys. The team had limited success since.
SsaSpartan had then formed No Logic Gaming with Dimitris "ThuG" Plivouris, Milan "MiLAN" Kozomara, Nikolay "Nikobaby" Nikolov and Niclas "Niqua" Westergård. The team went on to have a strong presence in the scene and took 3rd at Hitbox EU Championship, 3rd/4th at PGL Dota 2 Pro-AM and 7th at ASUS ROG DreamLeague Season 4.
They recently qualified and participated in Game Show Global eSports Cup studio playoffs in Lithuania, but were not able to advance to the LAN finals at Dreamhack Winter in Moscow.
Ad Finem roster

Giorgos "SsaSpartan" Giannakopoulos


Omar "Madara" Dabasas


Xaris "SkyLark" Zafiriou


Dimitris "ThuG" Plivouris


Verros "Maybe Next Time" Apostolos
Featured image courtesy of GosuGamers