London Conspiracy claimed their first LAN title at the Razer Think Fast Cup 2, after sweeping through LemonDogs, 3:0, in the grand finals. London Conspiracy, Lemondogs, Made in NIS, and Fever competed for the $10,000 prize pool in Nis, Serbia.
London Conspiracy didn't drop a single game in the tournament series, as they defeated Fever, 2:0, in the first Upper Bracket series and then continued their winning streak. They took down LemonDogs, 2:0, in the Upper Bracket finals and again, 3:0, in the grand finals.
LemonDogs bested MiN, 2:0, in their first Upper Bracket series and then again, 2:1, in the Lower Bracket finals. Fever wasn't able to take any games, falling 0:2 to London Conspiracy and then 0:2 to MiN.
London Conspiracy
London Conspiracy grabbed their first title and LAN tournament win. This was their third LAN in the last couple of months. They also placed third in the Mountain Trail online tournament while they were in Serbia, this weekend.
The Greek squad has been making quite some noise with recent successes since their debut LAN tournament, StarLadder Season 12. They have since taken fourth place at MLG Pro League in Austin, Texas, where they defeated Evil Geniuses in a best-of-one tiebreaker to advance. The team also surprised fans in the TI5 European qualifiers, where they tied with Vega for the second place spot.
London Conspiracy roster

Greg "Keyser Soze" Kallianiotis,

Omar "Madara" Dabasas,

Xaris "SkyLark" Zafiriou,

Giannis "SKANKS224" Theodoridis,

Giorgos "SsaSpartan" Giannokopoulos
LemonDogs
This was LemonDogs' second LAN appearance since being signed, in April. They debuted at the ASUS Play it Cool LAN on May 13, competing alongside NiP, Alliance and Virtus.Pro.
LemonDogs roster

Tobias "eresloco" Everhorn,

Staffan "Steffstyle" Solin,

Eskil "eskillz" Sundblad,

Mathis "Jabbz" Friesel,

Christopher "Chrillee" Wåhlin
Razer Think Fast prize pool distribution
1st place: $6,000 – London Conspiracy
2nd place: $2,500 – LemonDogs
3rd place: $1,000 – Made In Nis
4th place: $500 – Fever
Razer Think Fast Cup 2 event
Due to teams disbanding and withdrawing through the months, only four teams took part in the main event. London Conspiracy and LemonDogs were the favorites all along. They were joined by Fever Dota and Made In Nis, a make-shift team comprised of London Conspiracy's manager, Cristian "Omicron" Duca and four other players, who replaced mYinsanity in the last day leading up to the event.
Razer Think Fast group stage
Razer Think Fast Cup 2 started on March 15 with 20 teams.
16 teams were invited: M5, mYinsanity London Conspiracy, xGame.kz, GOOMBA Gaming, XPC Gaming, ASpera, RizeGaming. GameOnline, Basically Unknown, Balkan Bears, DSc Gaming, LemonDogs, mYinsanity2, Fever and Hehe united
2 teams from a regional qualifier: Obscured by Clouds and BeatDoxi
2 teams from an international qualifier: Spin2Win and ScaryFacezzz
Top two teams of each group were to advance to the LAN finals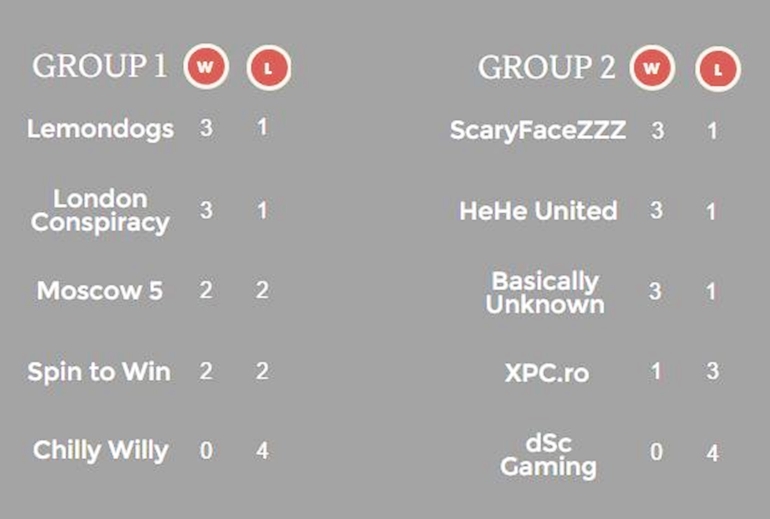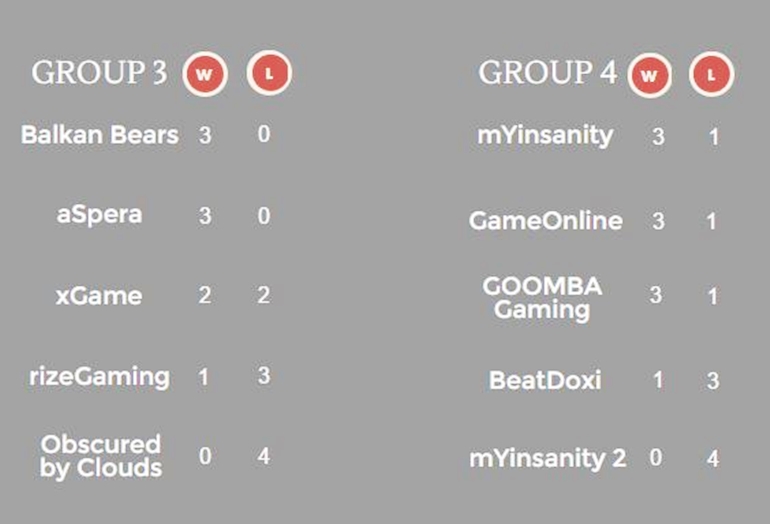 Replacements
dSc Gaming replaced XX5 Gaming before the group stage started
mYinsanity 2 replaced eu4ia after the group stage started
Vega Squadron was replaced by hehe united during the group stage