Team Secret defeated Team Empire in an all-Western final at the MarsTV Dota 2 League LAN finals in Shanghai, China.
Team Secret has taken their third consecutive LAN win in less than a month. Cloud 9 grabbed third place after taking down ViCi Gaming, to round out an all-Western podium.
Good game to @team_empire, shoutout to our fans here in China and thanks to @MarsTV_YaoYu for taking care of us. See you in Frankfurt!

— Team Secret (@TeamSecretDOTA2) June 7, 2015
Team Secret win their third LAN finals
Slow to start in finding themselves a LAN win, Team Secret has now secured three LAN championship titles since May. They started by defeating Invictus Gaming, 3:2, at Red Bull Battle Grounds. Days later, they crushed Evil Geniuses at The Summit 3.

Team Secret, MarsTV League




Team Empire were hoping to claim their third consecutive LAN title. They overpowered Evil Geniuses, 2:1, at the MLG Pro League Columbus, in April and then swept ViCi Gaming, 3:0, at D2CL, in May.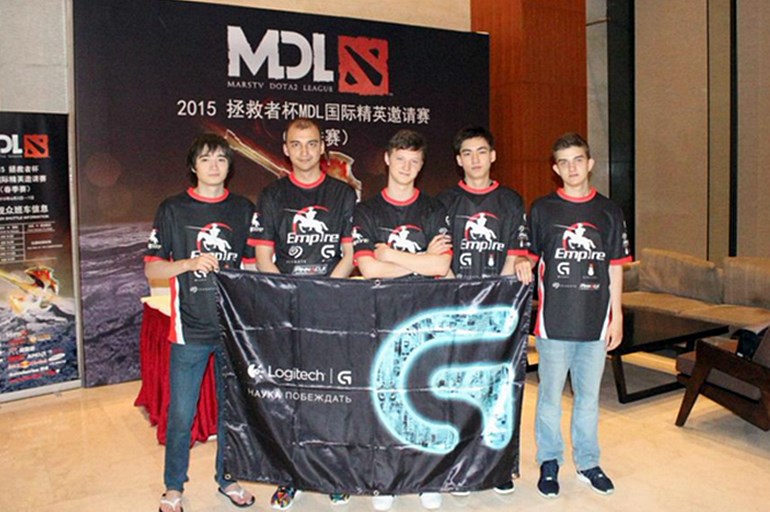 MarsTV Dota 2 League Third Place
After ViCi Gaming was defeated by Team Empire, and Cloud 9 by Team Secret yesterday, Cloud 9 bested ViCi Gaming, 2:1, in the third place decider match.
In the first game, Cloud 9 had the right medicine for ViCi Gaming's pick. ViCi Gaming called "GG" after only 25 minutes, with Jacky "Eternal Envy" Mao still holding the Aegis.
ViCi Gaming dominated the second game from the beginning, bringing out the Axe-Io combo. Being able to synchronize the relocate with Ancient Apparition ulti, the Chinese giants were able to put a lot of pressure on C9, ending the game with 44 kills and over 20K gold lead.
Cloud 9 would redeem themselves in another quick, one-sided game to claim their victory in the third game. The game was over in 24 minutes.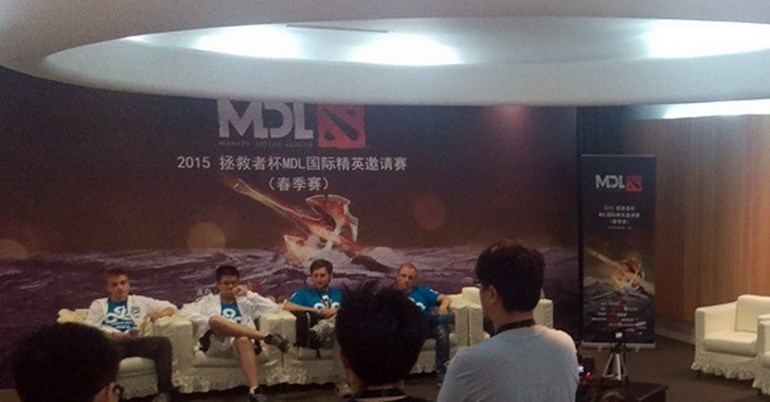 MarsTV Dota 2 League Grand Finals
Despite Team Empire getting first blood and a slight advantage early, the first game would remain relatively even until about mid game, when Team Secret would impose a four-man wipe on the Russians at minute 19 and turn the game with their newly gained 6K gold advantage. Secret would claim the game by minute 30.
In the second game of the series, Artour "Arteezy" Babaev had an amazing game on Leshrac, with a 14-1 score, the only death being a suicide by Bloodstone. Team Secret crushed Team Empire from the start and were able to end the game quickly, in 24 minutes, edging closer to the needed three wins.
Team Empire were not about to back off so easily. The third game would showcase the Russians' fighting spirit and although they were trailing behind, after several team fight victories late game, the Empire would strike back and take the win forcing a fourth game.
Team Secret started the fourth and final game of the series with a great laning phase, making sure to shut down the Gyrocopter. The sub-par performance from Roman "Resolut1on" Fominok on Leshrac with a 1-10 score didn't help Empire. Team Secret were able to claim the victory and championship title in just under 35 minutes.
Champions! pic.twitter.com/GEapncxOer

— Team Secret (@TeamSecretDOTA2) June 7, 2015
MarsTV Dota 2 League prize pool
The $240,000 base prize pool has reached a total of $336,709. Real-time prize pool tracker provided by Cyborgmatt.
Prize distribution
1st – ~$110,000 – Team Secret
2nd – ~$50,000 – Team Empire
3rd – ~$30,000 – Cloud 9
4th – ~$20,000 – ViCi Gaming
5th – ~$12,000 – CDEC
6th – ~$12,000 – LGD
7th – ~$6,000 – E-Home
8th – ~$6,000 – Invictus Gaming