The Red Bull Battle Grounds Grand Finals ended with the first-ever LAN championship title for Team Secret. They will take home the trophy and $38,556, after defeating Invictus Gaming, 3:2.
Coming off a series of playoffs that barely saw the two teams play, both Team Secret and Invictus Gaming – without question the favorites to make it this far into the competition from the beginning, had all three lives intact.
Both teams had much to prove, with IG being overshadowed by Chinese rivals ViCi Gaming, and Team Secret falling flat recently at StarLadder StarSeries 12.
The Red Bull Battle Grounds Grand Finals was the first true test for Invictus Gaming and Team Secret on the new patch. Team Secret emerged victorious, taking home the title and seizing some much needed momentum into the TI5 season.
Team Secret
One of the newest teams on the block, Team Secret was originally comprised of players from Natus Vincere, Fnatic, and Alliance, who formed a team during the post-TI4 shuffle, in August 2014. Keeping to their namesake, the team was announced to be participating in various tournaments, but without any official or known roster. Since then, Team Secret has continued to surprise and break the conventional team norms by not being associated to a larger organization and having a private investor. The star studded team has been in the spotlight since their inception, placing high in numerous major and premier tournaments in their relatively short period of time together. The TI5 direct invite proves that both individual talent and stable performance will pay off in the end.
Team Secret roster
Originally, the team consisted of former members of Na'Vi, Fnatic and The Alliance and included both Tal "Simbaaa" Aizik and Johan "BigDaddy" Sundstein from Fnatic. Both members however departed from the team within two weeks of each other and were replaced by Artour "Arteezy" Babaev and Ludwig "zai" Wåhlberg, both from Evil Geniuses, during the January reshuffle.

Artour "Arteezy" Babaev


Gustav "s4" Magnusson


Ludwig "zai" Wåhlberg


Clement "Puppey" Ivanov


Kuro "KuroKy" Salehi Takhasomi
Team Secret recent achievements
Third-fourth Place – ESL One NY
Second Place – StarLadder Season XI
Third Place – The Summit 2
First Place – XMG Captains Draft
First Place – Dota Pit League Season 2
Third Place – Dota 2 Asian Championship
Seventh-Eighth Place – StarLadder Season XII
First Place – Red Bull Battle Grounds 2015
Invictus Gaming
Invictus Gaming was founded in 2011 by the son of the 10th richest man in China. He hoped the team would not only dominate with skill, but also set a high level of professionalism and player compensation. IG is indeed a team stacked with high skill and has been present in almost all major and premier tournaments, providing a high level of competition to their Chinese and world rivals. Although their placement rankings seemed to have slipped following TI4, IG are still considered one of the Chinese giants.
Invictus Gaming roster
YYF Jiang Cen departed within days of TI4's conclusion, after three years with the team. Zeng Hongda Faith parted ways with IG approximately one month after TI4. Although the organization found replacements for both members, the roster continued to be unstable and impacted both team performance and attendance to some of the events, while they were scrambling to address the matters. In March, Faith Zeng Hongda returned and Burning Zhilei Xu also officially joined the roster.

Luo "Ferrari_430" Feichi


Wong Hock "Chuan" Chuan


Yinqi "Xi" Luo


Zeng "Faith" Hongda


Zhilei "burning" Xu
Invictus Gaming recent achievements
Third-Fourth Place – i-League
Fourth-Eighth Place -World Cyber Arena
Fifth-Sixth Place -i-League Season 2
Seventh-Eighth Place -Dota 2 Asian Championship
First Place – Major All Stars Touranment
Second Place – StarLadder Season XII
Second Place – Red Bull Battle Grounds 2015
Red Bull Battle Grounds 2015
Red Bull Battle Grounds began with 20 teams broken into 4-Team regional groups. Five teams have risen above their regional opponents. Team Malaysia stomped through their SEA Region opponents; Invictus Gaming reigned supreme over LGD to represent China; HellRaisers emerged from the qualifiers' Lower Brackets and took down Na'Vi in the CIS/RU Finals; Team Secret dominated the EU qualifiers, while Summer's Rift managed to get their hands on a Red Bull Battle Grounds playoffs spot after a narrow victory against ROOT Gaming.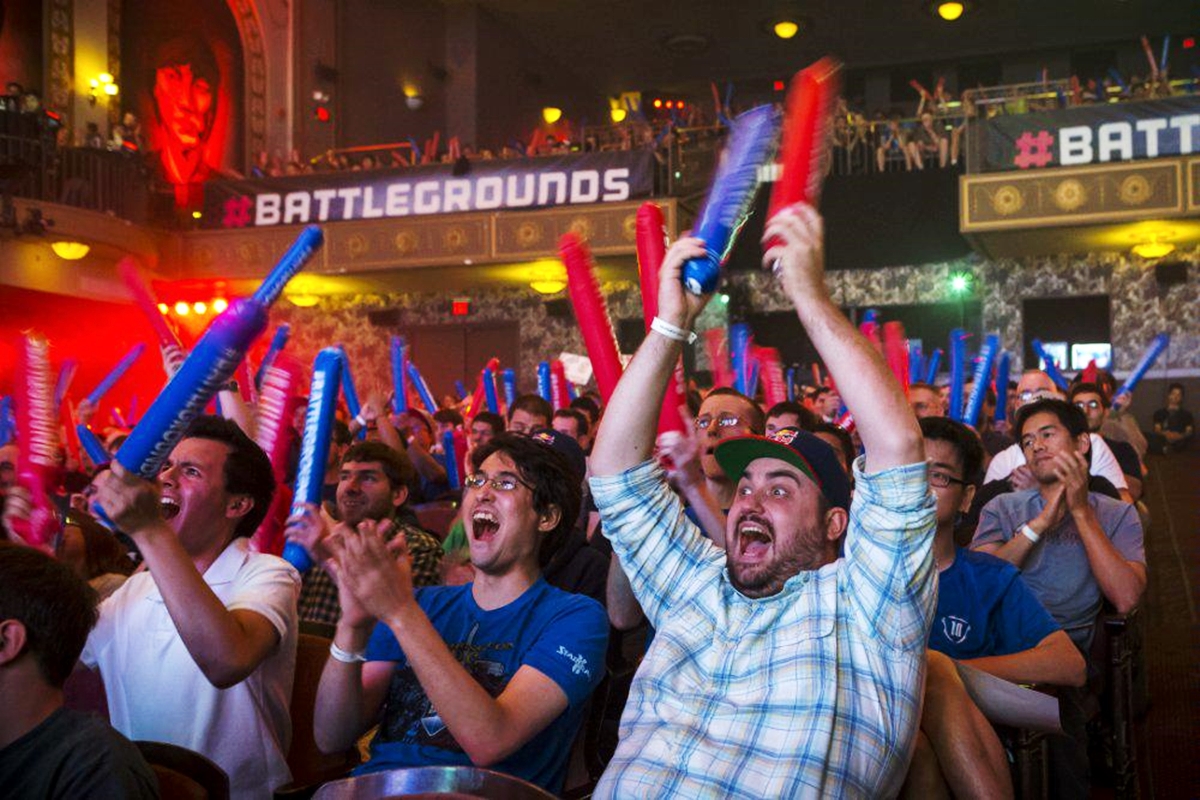 The five teams, one from each of the major regions – Invictus Gaming (China), Team Malaysia (SEA), Team Secret (Europe), HellRaisers (CIS), and Summer's Rift (NA), fought over three days, May 5-7, in the Red Bull Battle Grounds playoffs, in Santa Monica.
Red Bull Battle Grounds set up a fresh format, unprecedented in the Dota 2 scene. Each of the five participating teams started with three lives. In the order of their seeding, each team challenged another one to a best of one match. The losing team lost a life. When a team had lost all three lives, they were eliminated from the tournament.
Summer's Rift were the first to be eliminated from the competition, followed by HellRaisers and Team Malaysia. The top two teams, Team Secret and Invictus Gaming, advanced to the best-of-five Grand Finals held at the Historic Warfield Theater, in San Francisco, on May 10.
Summer's Rift, HellRaisers and Team Malaysia took part in the Fan Day LAN held just a day before the Grand Finals, in San Jose, at the AFK Lounge.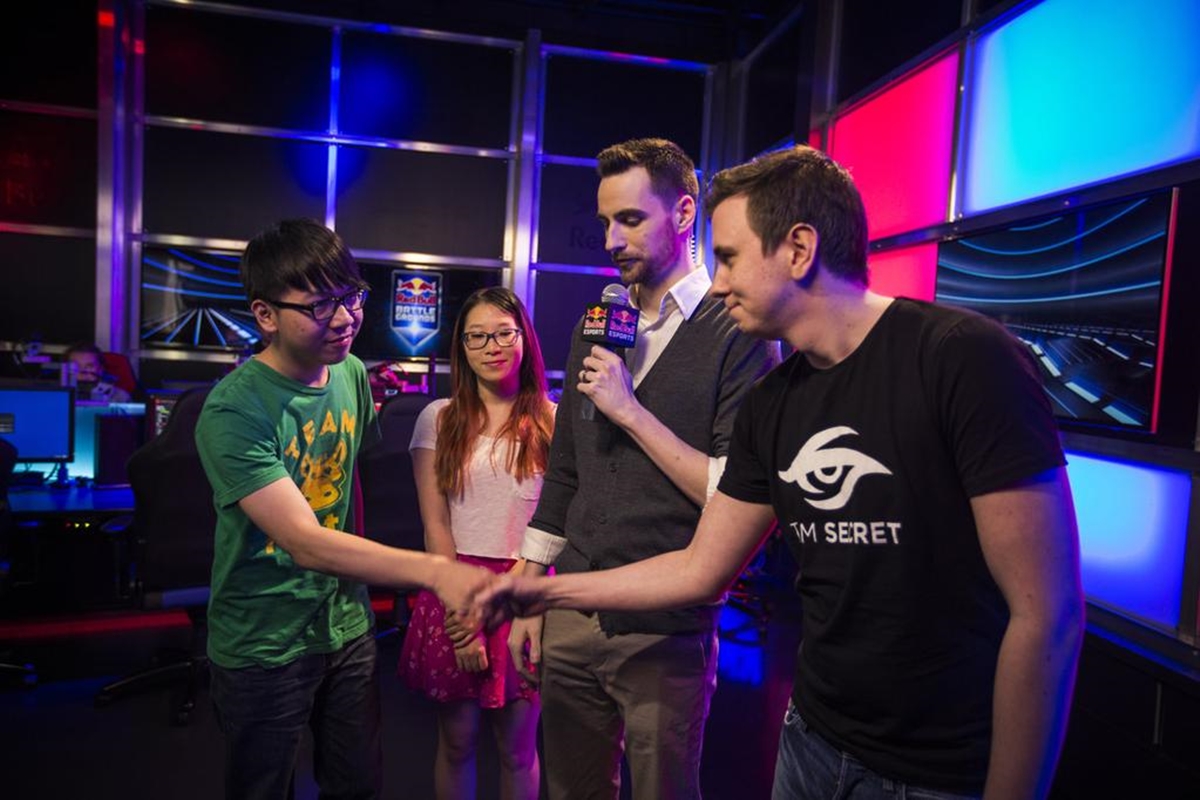 Battle Grounds was one of the first major tournaments to sport the 6.84 patch.
Photo credits: Red Bull eSports