compLexity swept North American Rejects, 3:0, in the TI5 American Qualifiers grand finals, after a very long series, with many delays. compLexity will attend The International 5 in August, representing the NA region alongside Evil Geniuses. NAR will participate in the Wild Card series scheduled before the main event for a chance to fill one of the last remaining spots.
UPDATE (August 9):
Evil Geniuses are your TI5 champions! Grand Finals VODS, summaries, pictures and highlights: here.
compLexity advanced directly to the grand finals yesterday after defeating North American Rejects, 2:0, in the Upper Bracket finals. After besting the qualifiers' favorites, Mousesports, 2:1, in the Lower Bracket finals, North American Rejects moved on to the Grand Finals to face compLexity once again.
TI5 American Qualifiers Lower Bracket finals
After a two-hour long delay due to ISP internet connectivity issues, the games were finally able to get underway.
North American Rejects vs. Mousesports
Game 1
First blood was drawn on Mousesports' Bounty Hunter. The game was pretty even at the beginning. By minute 8, there was only a 500 gold difference between the two teams. A shackle shot on Rubik and Viper on bottom lane got them both killed, giving a lot of XP to Bounty Hunter and Beastmaster. Viper was killed two more times in a row after a Beastmaster rotation. Meanwhile, North American Rejects were afraid of getting picked off by the Bounty Hunter-Beastmaster combo, so they decided to stick together and farm. At minute 20, Mouz took Roshan in exchange for a tier 1 top lane tower. Viper had been dying quite a lot (1-4 at minute 22) and his item build was questionable.
The score was 6:15 in favor of Mouz by minute 16, due to a few successful dives and aggressive kills. The game was slipping away from NAR. They were forced to stay in base to avoid being killed and lost a Roshan to Mousesports. Mousesports kept putting pressure on the barracks. At minute 38, they were able to take both mid and bottom barracks. "GG" was called at minute 41 after a five-man wipe on North American Rejects.
Mousesports won the first game of the series.
Game 2
First blood was drawn by North American Rejects, when their Lion support solo killed Mousesports' Nyx Assassin. Steven "Korok" Ashworth built Arcana boots on Viper, a unique, interesting build. The game seemed to be going well for Mousesports, as they were getting kills around the map, especially on Arif "MSS" Anwar on the offlane. A nice smoke gank rotation coming out from NAR caught Mouz off guard, but they responded very quickly and prevented it. The relocate kill set ups from Nyx were really good. At minute 20, NAR took Roshan. The following fight started out badly for North American Rejects, but the Aegis on Shadow Fiend turned it around.
Bristleback was able to pick up stacks on ancients, improving his farm. North American Rejects managed to sneak another Roshan and gave Aegis to SF once again, which allowed them to five-man push easily. A beautiful vaccum wall coming out of MSS allowed NAR to take the bottom barracks and force Mouz to go back and heal. Another beautiful vaccum wall gave NAR a few extra kills. Shortly after that, another fight broke out. Both teams exchanged kills. At minute 39, North American Rejects killed four Mouz heroes "GG" was called.
North American Rejects grabbed the second game and were able to extend the series into a deciding third game.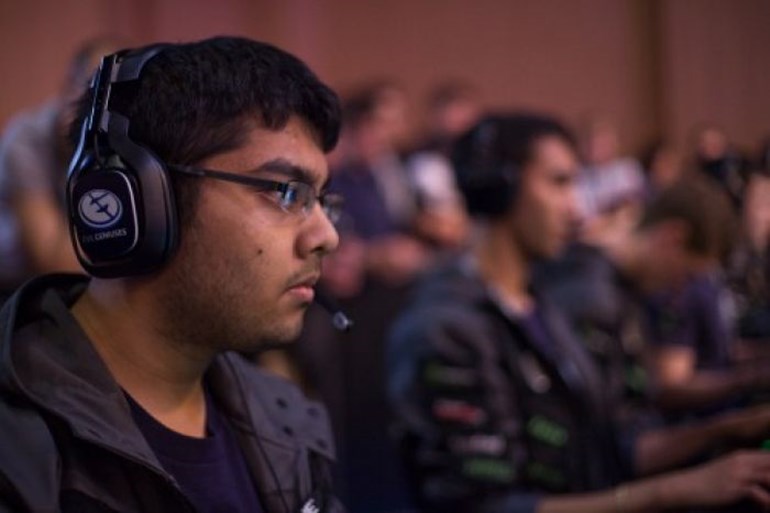 Game 3
The deciding game of the series started with North American Rejects drawing first blood on Earthshaker. The laning phase was fairly even. Mousesports' supports smoked and went to dire jungle looking for a pick off. Mouz had a small advantage in the early game, but seemed to be outplayed overall by NAR during most of the encounters. A few fights and skirmishes always seemed to put NAR on the favorable end. Both teams smoked around minute 15-16, with Mouz going mid and NAR going bottom, the two teams would meet along the river near mid tower. North American Rejects went to take Roshan instead.
Mid game saw Mousesports pulling ahead in farm and experience, as they focused on taking towers and farming. NAR took another Roshan at minute 26. During a mid fight at minute 34, Mousesports aggressively killed Sand King and took the tier 2 tower, forcing NAR back into base. The fight that took place almost immediately afterwards, with Bristleback engaging on Lion, resulted in a four-man wipe on Mousesports. North American Rejects managed to kill the courier and take the gem that was on it. A free Roshan with Aegis and cheese gave NAR the advantage across the board and the momentum they needed to move forward.
NAR continued to push and broke high ground at minute 38, with a team fight killing gyrocopter and forcing a buyback on Earthshaker. Mousesports continued to chase North American Rejects out of the base. NAR ended up losing the Aegis and four heroes in that base attempt. With the back and forth plays, NAR then gained a four-man wipe at around minute 41. Three minutes later, they took another Roshan. Big fights started to break out at NAR's base for the next five minutes, with North American Rejects unrelentingly trying to push through the high grounds and Mouz consistently repelling them. At minute 51, Mousesports were team wiped and called "GG".
North American Rejects won the game and advanced to the TI5 American Qualifiers Grand Finals.
TI5 American Qualifiers Grand Finals
The Immortal Treasures were released right before the grand finals, wreaking havoc on the TI5 American qualifiers and causing lags, dropped servers and other issues.
Volvo Plz. #ti5quali @coL_MoonMeander pic.twitter.com/hgOGxWGPxn

— Nahaz (@NahazDota) May 28, 2015
compLexity vs. North American Rejects
In a complete dominance and display of team synergy and cohesion, compLexity managed to sweep through North American Rejects, 3:0, and win the TI5 American qualifiers.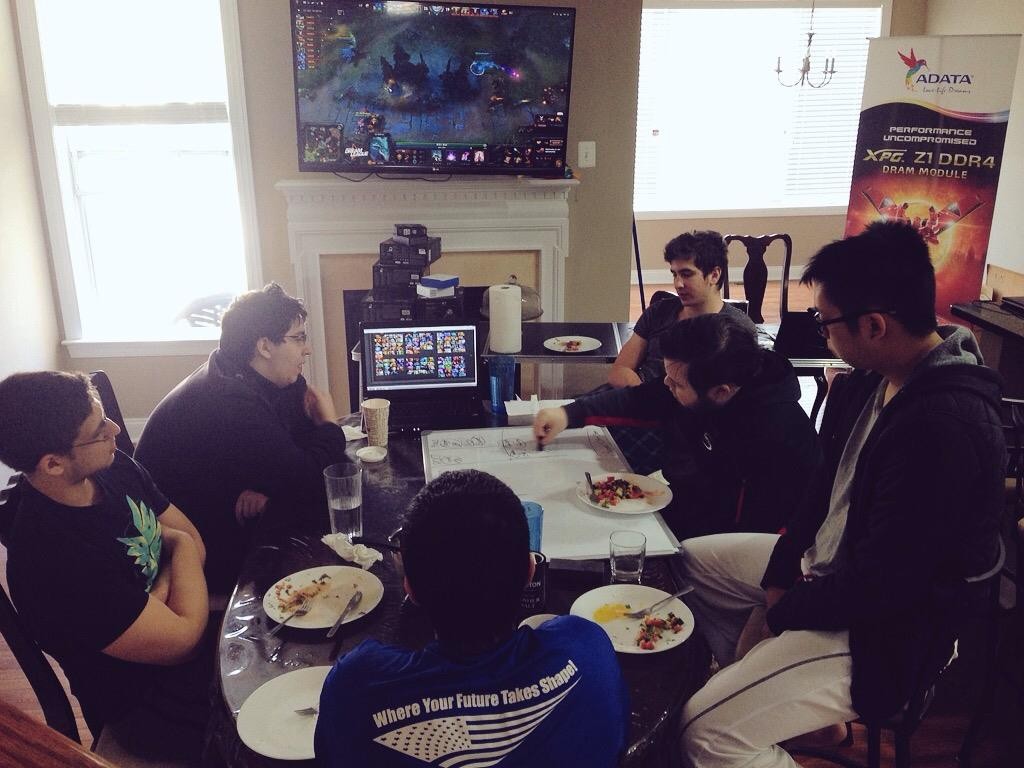 Game 1
The first game required a re-load at minute 24, due to the server issues. North American Rejects had the advantage in the early to mid game and were leading in kills. A Roshan smoke from NAR at minute 24 was contested by compLexity. This was most likely the changing moment for compLexity. Before this moment, they were trailing behind on all charts. By 28 minutes into the game, compLexity were approaching the base with all but the bottom tier 2 tower down. With a group smoke at minute 36, compLexity went down middle, picked off three heroes and took Roshan again. compLexity started to push into base, but NAR managed to minimize the damage to towers and barracks and repel the attacks. However, compLexity continued to apply pressure.
North American Rejects called GG and gave the first win of the series to compLexity.
Game 2
compLexity drew first blood on the top lane by killing Nyx Assassin. Both teams continued to farm and lane. compLexity managed to secure three kills before North American Rejects got their first kills on the board at about minute 8, when they took down Queen of Pain and then Furion. At minute 9, a fight on the mid lane would give compLexity a three for none trade and the mid tier 1 tower. NAR got a pick off on Dazzle, but they ended up trading the bottom tower and complexity maintained control over the map. They then took Roshan at minute 12 and moved to take bottom tier 2 tower before moving on to the mid lane tower. They successfully took the tower after a three for one trade in their favor. Another beneficial fight on the top lane rocketed compLexity's lead and allowed them to continue to push the top lane and take the tier 2 top tower by minute 17. A group smoke and push caused a team wipe on NAR. compLexity took mid barracks and North American Rejects called the game.
compLexity took the second game of the series.
Game 3
The third game of the grand finals started with first blood going in the way of compLexity, followed by a kill on mid lane. Various skirmishes on the lanes resulted in trade off kills. compLexity maintained a slight lead from their earlier advantage. Rotation onto mid lane with both teams fighting at minute 9 resulted in a three for three trade plus buybacks on compLexity.
North American Rejects came up a bit short, and compLexity managed to outplay them each time. compLexity continued to run with the advantage. At minute 20, a fight on top lane team wiped North American Rejects, and "GG" was called.
North American Rejects roster

Chris "USH" Usher


Steven "Korok" Ashworth


Arif "MSS" Anwar


Scott "bLeeK" Jensen


Ionnas "Fogged" Loucas
compLexity Gaming roster

Luiw "Zyzzy" Perez


Kyle "swindlemelonzz" Freedman


David "MoonMeander" Tan


Tal "Simbaaa" Aizik


Zakari "freek" Freedman
compLexity will join recently qualified Chinese team E-Home and the already invited teams to compete for the most prestigious title of the year.
10 teams have received TI5 direct invites:
ViCi Gaming
Evil Geniuses
Team Secret
Invictus Gaming
LGD Gaming
Cloud 9
Team Empire
Virtus.Pro
Newbee
Team Malaysia
E-Home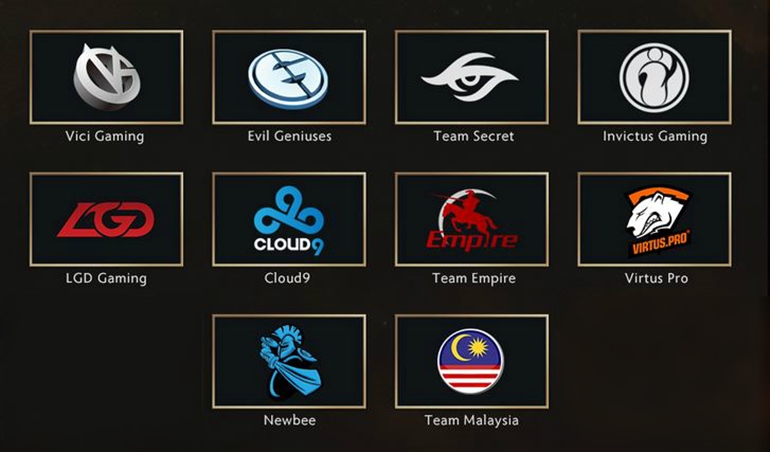 The International 5 will take place August 3rd through 8th at the Key Arena, in Seattle, Washington, the same venue as last year. The Key Arena has a total seating capacity of over 17,000. The total prize-pool has so far reached $9,225,890 ($7,625,890 added).