The DAC 2017 Americas qualifiers have highlighted Team NP as the North American team to keep an eye on. With their decisive sweep over Digital Chaos 2:0, they will travel to Shanghai China in late March to compete as one of 12 teams for the $500,000 base prize pool for DAC 2017.
Hard work pays off. See you at DAC 2017! pic.twitter.com/6zk7qzKLsw

— Team NP (@NPDotA) February 13, 2017
After the DAC 2017 Americas qualifiers saw both compLexity and Team NP top the charts with perfect scores in their respective groups, the two teams along with Digital Chaos and Team Onyx headed into the playoffs.
Team NP were unable to hold on to their perfect run, being swept to the lower brackets by Digital Chaos 2:0.
The loss seemed to jar their motivation and determination as their lower bracket run was marked by another striking flawless journey – straight through to the title victory.
Team NP topped over Team Onyx then compLexity Gaming right into the grand finals where they avenged their only series loss against Digital Chaos.
"We beat DC for the first time in our life." – @Aui_2000 pic.twitter.com/N41KV1DZm9

— Team NP (@NPDotA) February 13, 2017
The CIS DAC 2017 qualifiers will conclude tonight, February 13th.
Only one more team will join the four Chinese teams which already earned their battle scars and places – Invictus Gaming, iG.Vitality, VGJ and LGD.ForeverYoung, the SEA winners – Team Faceless, Team Liquid and Team NP.
Four teams – Evil Geniuses, OG, Wings Gaming and Newbee have been directly invited to participate.
DAC 2017 teams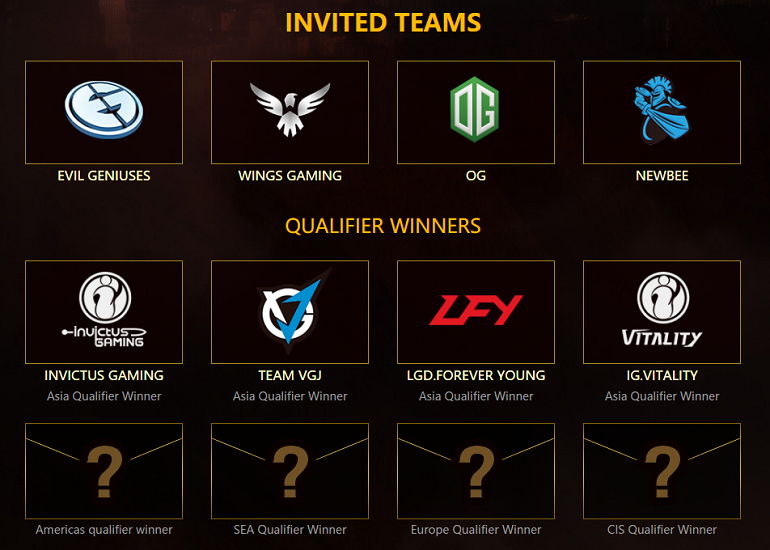 DAC 2017 prize pool
The starting prize pool amount is $500,000. It is expected that the prize pool will be supplemented with crowd funding as DAC 2015 was. The starting prize pool for DAC 2015 was set at $250,000 USD, but viewers are able to increase it via Compendium purchases. As of February 9th, 2015, the prize pool was $3,057,519.
1st place – $200,000 (40%)
2nd place – $75,000 (15%)
3rd place – $60,000 (12%)
4th place – $45,000 (9%)
5/6th place – $30,000 (6%)
7th/8th place – $15,000 (3%)
9-12th place – $7,500 (1.5%)
DAC 2017 Americas qualifiers winner – Team NP
Team NP had chosen to continue with their lineup from last season when they formed – on September 9th when Jacky "EternaLEnVy" Mao revealed his new lineup and brand.
The team had a strong presence their first season, dominating qualifiers for LAN spots including ESL One Genting 2017 and The Summit 6 – eventually taking 5-6th place in the both of the events. They replaced Digital Chaos at Northern Arena BEAT Invitational, ultimately taking second place and resulting in them dropping out of DreamLeague Season 6.
They ultimately took a commendable 5-8th place finish at Boston Major.
The team has since taken on Pittner "bOne7" Armand as the coach and becoming one of the more formidable teams in the North American scene.
Team NP roster

Jacky "Eternal Envy" Mao


Kurtis "Aui" Ling


Theeban "1437" Siva


Arif "MSS" Anwar


Avery "SVG" Silverman


Pittner "bOne7" Armand (coach)