LGD has successfully defended their 2014 G-League Championship title after besting CDEC, 3:2, in the Grand Finals of G-League 2015. CDEC has taken the runner-up spot under LGD for the second season in a row.
[G-League] We beat CDEC 3-2 in a close bo5, and are your G-League Champions for 2015! pic.twitter.com/IXggoQZc0p

— LGD-Gaming (@LGDgaming) July 10, 2015
Both teams, LGD and CDEC, were invited to participate based on their first and second place finishes in the last season of G-League, that concluded in December 2014. Six other qualified teams: HGT, Newbee, TongFu, Energy Pacemakers, ViCi Gaming Potential, and Immortal Magneto Gaming joined them in the main event playoffs for the $45,000 prize pool.
G-League 2015 format
The format consisted of eight teams in a singe elimination format. All games were best-of-three series until the Grand Finals (best-of-five series).
After a grueling best-of-five grand final series, LGD was able to successfully retain their championship title status for another season. The champions defeated Energy Pacemakers, 2:1, and then swept through HyperGloryTeam, 2:0, before reaching the Grand Finals.
CDEC went through the event undefeated, wiping out ViCi Gaming Potential and then TongFu before reaching the Grand Finals.
G-League 2015 prize pool
The estimated prize pool is approximately $45,000, distributed as follows:
1st place: ~$32,700 – LGD Gaming
2nd place: ~$8,100 – CDEC Gaming
3rd place: ~$1,640 – HyperGloryTeam
4th place: ~$1,640 – TongFu
LGD
LGD's TI5 direct invite was debatable for many, due to the team's lack of recent achievements and roster instability weighing against individual skill and history. However, the team has been showing strong performances since their invite in early May.
The Chinese team has taken fourth place at The Summit 3, being eliminated by Evil Geniuses.
They then went on to take first place in the MarsTV 2015 Chinese League, and competed in the main event, in June, where they placed fifth-eighth after being eliminated by Team Empire.
LGD had successfully defended their championship title, taking first place, by sweeping ViCi Gaming, 3:0, in the i-League Season 3 Grand Finals, in May. They continued with a third place finish in ECL 2015 and first place finish at theWCA 2015 Chinese Pro Qualifiers.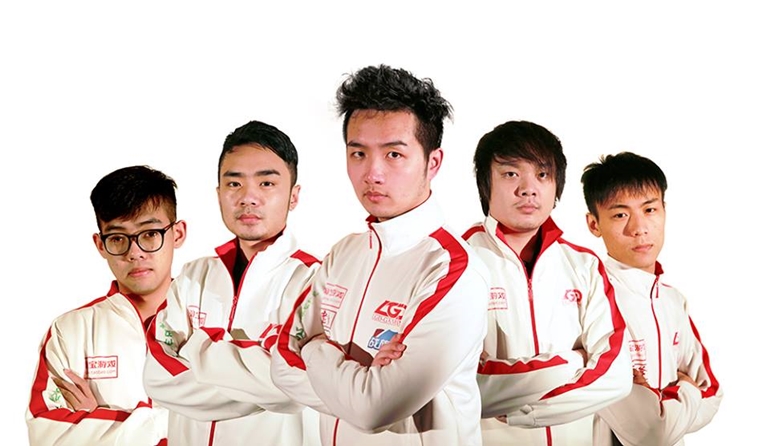 LGD Roster

Liu "Sylar" Jiajun


Lu "Maybe" Yao


Yao "Yao" Zhengzheng


Zhang "xiao8" Ning


Lei "MMY!" Zengrong