MVP.Hot6ix are the MPGL Season 7 champions. The Korean team out-jumped Chinese team Energy Pacemakers in the Grand Finals, 2:1. MVP.Hot6ix walks away with $30,000 and their first major title since they have signed Finnish player Jesse "Jerax" Vainikka.
Congratulations to MVP Hot6! http://t.co/eOZE9Z08t3 pic.twitter.com/PgQ5iMJVRN

— Mineski (@Mineski) May 10, 2015
MPGL Season 7 group stage
Twelve teams from all over the Southeast Asian region attended the MPGL Season 7 LAN, held at Selangor Cyber Games, in Malaysia.
Four teams from Malaysia: Underminer, G-Guard, United We Stand, Team ICE
Two from Thailand: Signature.Trust, iDeal.Gigabyte
Two from the Philippines: TNC, Mineski-Dota
One from Indonesia: RRQ
One from Singapore: 5eva
One from the rest of the SEA region: MVP.Hot6ix
One from China: Energy Pacemakers
The teams were divided into four groups of three for the group stage phase.
Ideal Gigabyte, team Ice and United We Stand were eliminated without any victories in their group stages.
Underminers, who replaced Team Malaysia MPGL Season 7 were eliminated with a score of 1:1.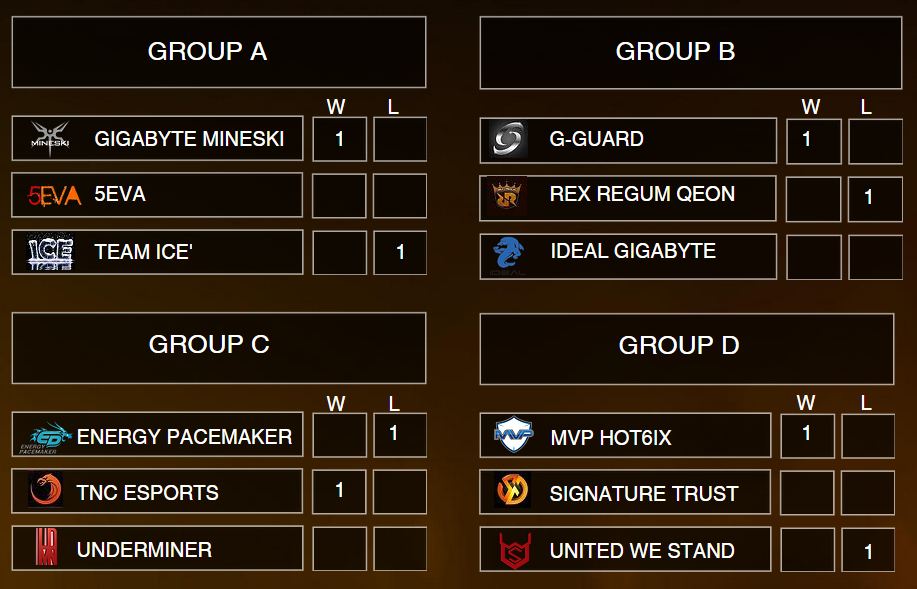 MPGL Season 7 playoffs
The top teams from each group – Energy Pacemakers, Mineski-Dota, MVP.Hot6ix and G-Guard were seeded into the Upper Bracket, while the other four teams – Signature.Trust, TNC, RRQ, and 5eva, started in the Lower Brackets.
As the teams in the Lower Brackets battled each other to make it to the Grand Finals, Mineski-Dota defeated G-Guard for the last opportunity to advance, but ended up being eliminated in the Lower Bracket finals.
Energy Pacemakers defeated Mineski-Dota in the first round and were sent to the Lower Brackets the very next game by the Korean future champions. It was there, that they had to re-face the Philippine team to proceed to the Grand Finals.
MVP.Hot6ix defeated G-Guard and went on to defeat Energy Pacemakers in the Upper Bracket finals, proceeding to the Grand Finals. At this point, the Korean squad had cruised through the tournament without suffering a single loss. They bested Mineski-Dota, 2:1, grabbing their first championship title.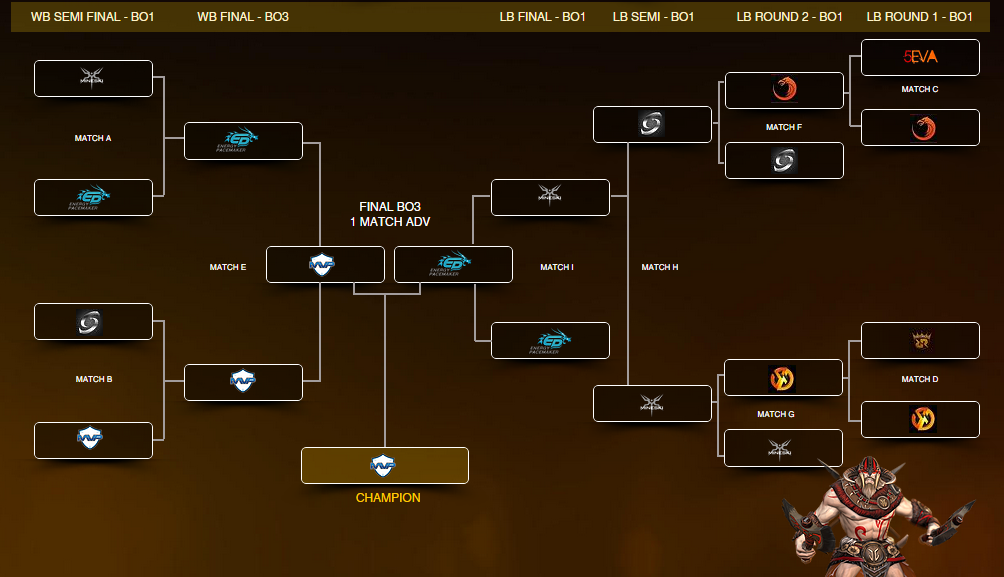 MPGL Season 7 prize pool
1st place – $30,000 (60%) – MVP.Hot6ix
2nd place – $10,000 (20%) – Energy Pacemakers
3rd place – $7,000 (14%) – Mineski-Dota
4th place – $3,000 (6%) – G Guard Esports
MPGL Season 7 finalists
EP is a gaming organization based in Hong Kong. They originally started with a League of Legends team, and added a Dota squad later on.
Energy Pacemakers roster

123456


le-guoguo


lt.cn


FaN


luffy
MVP.Hot6ix
The team was formed in February, when management decided to split up their core players to form two teams. Lee "Forev" Sang-don and Lee "Heen" Seung-gon were sent to MVP.Hot6ix. In March, it was revealed that Finnish player Jesse "JerAx" Vainikka would be joining the team. JerAx is known for his EarthSpirit, having playing over 500 games with a 75% winrate. JerAx had played for QPAD Red Pandas, 4 Anchors + Sea Captain and stood in for Team Tinker just before he departed for the Korean squad.
MVP.Hot6ix roster

Lee "Forev" Sang-don


Pyo "MP" No-a


Lee "SunBhie" Jeong-jae


Lee "Heen" Seung-gon


Jesse "JerAx" Vainikka