DreamLeague Season 5 offline playoffs kick off tomorrow with OG, Na'Vi, Virtus.Pro and No Diggity competing for the $100,000 prize pool. After one month of League play three qualified teams will now have the opportunity to dethrone the defending champions OG. The LAN playoffs will take place between May 21-22, at the Monster Energy DreamHack Studios in Stockholm, Sweden. First match kicks off at 11:00 CEST between OG and NO Diggity, followed by Na'Vi vs Virtus.Pro at 14:00 CEST.
Four teams still stands. Who will take home the title? @natusvincere @TeamVirtuspro @OGDota2 or No Diggity? #DHDreamLeague

— DreamLeague (@DHDreamLeague) May 16, 2016
DreamLeague Season 5 began March 21st with eight directly invited teams competing for three spots in the playoffs. Virtus.Pro, Vega Squadron, Team Empire, Na'Vi, Team Spirit, Ad Finem, London Conspiracy and No Diggity participated in matches for the span of month for a piece of the $56,000 League prize money and one of three places in the offline playoffs being held at the Monster Energy DreamHack Studios in Stockholm, Sweden to compete against OG for a share of the $100,000 prize-pool.
Defending champions OG was the only team directly invited to the LAN event.
Na'Vi, No Diggity and Virtus.Pro came out ahead as the top three teams in the League Play. Na'Vi had a staggering 11:3 record while both No Diggity and Virtus.Pro were tied for second with 8:6 record.
Vega Squadron ended their season with the same record as No Diggity and Virtus.Pro, but were denied the chance to advance to the playoffs. In many cases with a three way tie, a tiebreaker is typically based on each team's head-to-head record against the other teams and then ranked in order of best head-to-head win percentage.
DreamLeague Season 5 offline playoffs
Dates: May 21-22
Teams: 4
Location: Monster Energy DreamHack Studios, Stockholm, Sweden
Format: Double Elimination Bo3 bracket.
Grand Finals: Bo5
Prize-pool: $100,000
Travel support: $3,000 per team*
*In addition, DreamLeague organizers are offering the teams that qualify for the playoffs a chance to stay in Stockholm for the week to bootcamp for the Manila Major. Accommodation, practice facilities and overall assistance will be provided.
DreamLeague Season 5 offline playoffs Teams
Invited to the playoffs
Qualified through the league
Virtus.Pro
Natus Vincere
No Diggity
DreamLeague Season 5 offline playoffs schedule
Saturday May 21st
10:30 CEST – Broadcast start and pre-show
11:00 CEST – Upper bracket semi final #1 – OG vs No Diggity
14:00 CEST – Upper bracket semi final #2 – Na'Vi vs Virtus.Pro
17:00 CEST – Upper bracket final
20:00 CEST – Lower bracket semi final
Sunday May 22nd
11:30 CEST – Broadcast start and pre-show
12:00 CEST – Lower bracket final – Bo3
16:00 CEST – Grand finals – Bo5
DreamLeague Season 5 Talent
Jorien "Sheever" Van der Heijden – Host
Jake "SirActionSlacks" Kanner – Co-host
Owen "ODPixel" Davies – Caster
Dakota "Kotlguy" Cox – Caster/Analyst
Niklas "Wagamama" Högström – Caster/Analyst
Andy "Draskyl" Stiles – Caster
DreamLeague Season 5 offline playoffs Team profiles
OG – Defending champions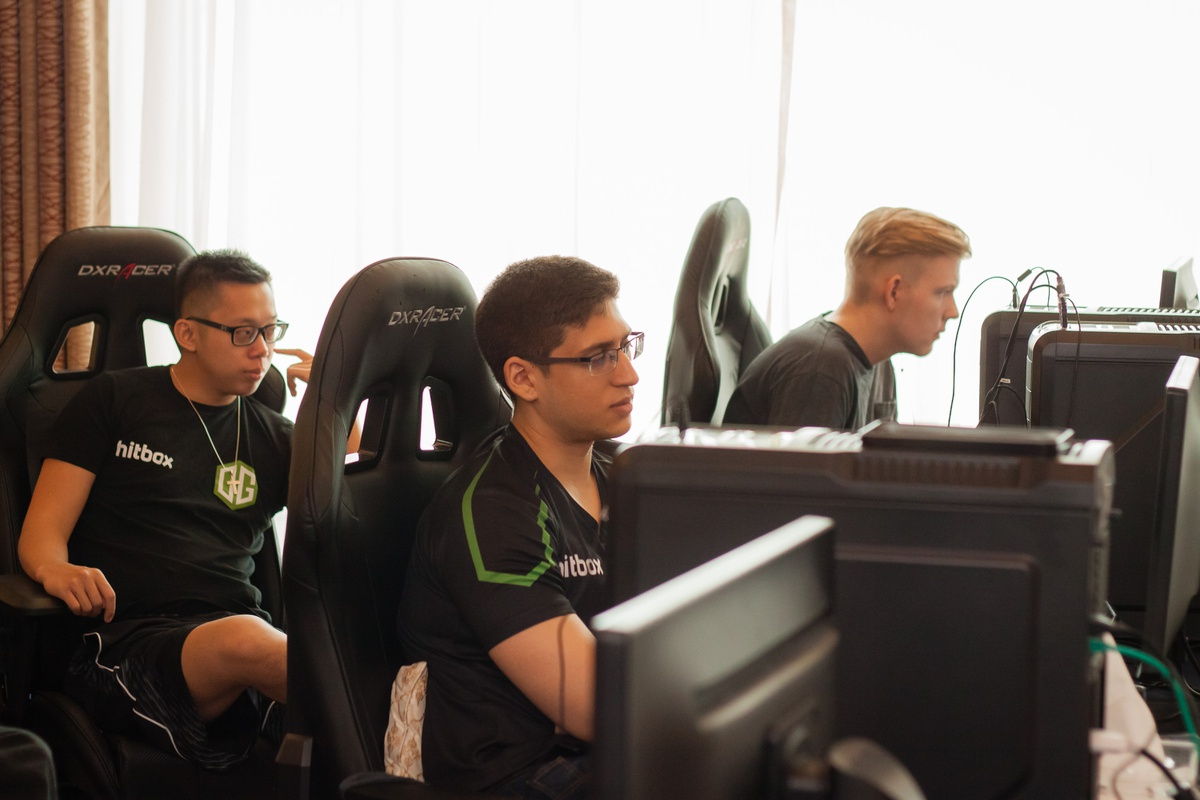 The independent European team solidified their capabilities when they obliterated Team Empire, 3:0, in the DreamLeague Season 4 grand finals, clinching their second consecutive LAN in a matter of a week. Returning to DreamLeague Season 5 as defending champions, opponents will have no easy task challenging this squad for the title and trophy.
Prior to their performance at DreamLeague season 4 the team defied the odds when they rose through the lower brackets, bested The International 5 champions, Evil Geniuses, and upset favorites Team Secret to rocket to the top and claim the championship title and the staggering 1.1 million dollars prize at the first Dota Major, in Frankfurt.
OG slid into the 5th-8th place at the DotaPit Season 4 LAN. They were the second team eliminated as the rising SEA team MVP.Phoenix overwhelmed them, 2:1. Stepping back up, they secured the fourth place position at StarLadder iLeague Dota Invitational after being bested by Na'Vi, 2:1, in the lower brackets.
Mapping out their course of success illustrates how this team of five talented individuals have merged together to create a branding and reputation synonymous with achievement. Stand-up individuals in and out of the game, OG demand respect and stay their course to attain perfection.
OG roster:

Johan "BigDaddy" Sundstein


Tal "Fly" Aizik


David "MoonMeander" Tan


Andreas "Cr1t-" Franck Nielsen


Amer "Miracle-" Barqawi
Na'Vi – reviving an old motto
The Ukrainian based team unleashed their fury and talent during the DreamLeague season 5 League play. During the course of one month, they rose to the top of the league with their revitalized performances and plays. Na'Vi took the top place with an impressive 11:3 score and easily secured themselves one of the three places in the DreamLeague Season 5 offline playoffs. They rounded out the season with a considerable lead in victories over the next teams in line, sitting with 8:6 results.
The Na'Vi motto "Born to Win" had sadly begun to collect dust over the course of the last year. With significant struggles and setbacks, plagued by instability and lack luster performances the once brilliant team was left in the darkness.
After trying out and then finalizing their roster in February, with Viktor "GeneRaL" Nigrini, Na'Vi began to surge forward with positive results.
In the DotaPit Season 4 LAN, Na'Vi secured an impressive 3rd-4th placement after a long stint of struggles. Na'Vi ended their run at the DotaPit LAN finals having bested the Shanghai Major champions, Team Secret, and pushing the TI5 Championship team, Evil Geniuses, to a deciding third match.
At the SL iLeague Dota Invitational LAN, the Ukrainian team was on fire in front of their hometown audience. Spectacular performances led the squad to the grand finals against ViCi Gaming Reborn where it took four incredibly intense, hair-raising matches for VG.Reborn to clinch the championship title.
The team followed up with another second place finish in the ESL One Frankfurt 2016 European qualifiers and 5-6th place finish at the WePlay LAN finals after topping their group phase.
Opponents should not neglect to acknowledge their thrilling performances and renewed vigor and would be wise to proceed with caution when challenging this formation.
Na'Vi roster:

Danil "Dendi" Ishutin


Akbar "SoNNeikO" Butaev


Dmitry "Ditya Ra" Minenkov


Ivan "Artstyle" Antonov


Viktor "GeneRaL" Nigrini
Virtus.Pro – Fighting Bears
Virtus.Pro began DreamLeague Season 5 immediately tumultuous conditions with a substantial upheaval to their roster. The CIS team persevered through the rounds during the month to find themselves tied for the second place position and to claim a spot in the DreamLeague Season 5 offline playoffs.
Coming into the new season Virtus.Pro made drastic changes to their lineup at the end of March, as they announced the addition of both Alexander "NoFear" Churochkin and Maxim "yoky" Kim to the roster, replacing Alexander "DkPhobos" Kucheria, and Ilya "Lil" Ilyuk. At the same time, the team announced that Airat "Silent" Gaziev had been moved to the substitute role and is currently inactive due to health issues. Their fifth and final position was then filled by Ilya "ALOHADANCE" Korobkin, most recently departed from Team Empire.
The team's new roster LAN debut took place only weeks later at the StarLadder i-League Invitational where they took 5-6th place but displayed impressive and solid performances. Third place in the ESL One Frankfurt 2016 European Qualifier, 5-10th in The Manila Major 2016 Europe Qualifier and 7-8th at EPICENTER does not illustrate or do justice to the vast improvement the team has made or the sensational plays and drafts they have produced.
Virtus.Pro have been gaining ground at a quick pace and dare any team to underestimate them.
Virtus.Pro roster:

Sergey "God" Bragin


Maxim "yoky" Kim


Artem "fng" Barshak


Alexander "NoFear" Churochkin


Airat "Silent" Gaziev (substitute)
No Diggity – no doubt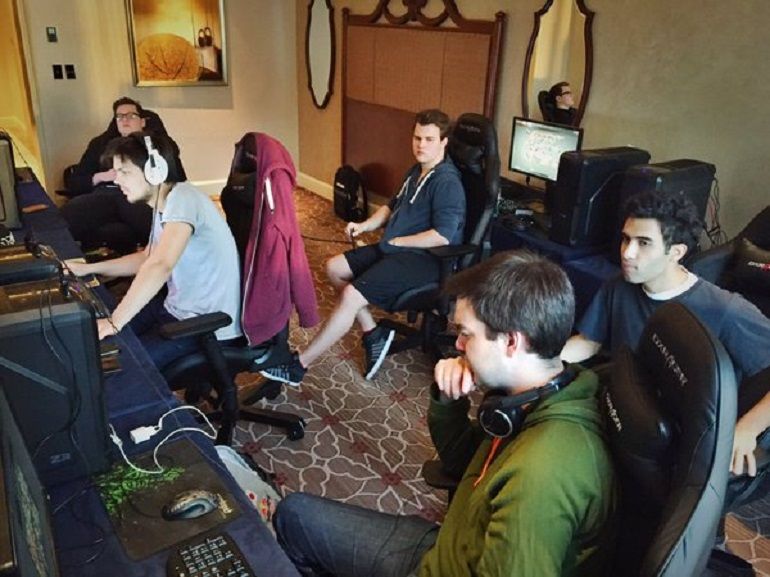 No Diggity were a dubious invite to the DreamLeague Season 5 League play, having only formed two prior to being issued an invite. They quickly proved their merit over the course of the month – tying up the season with an 8:6 result with Virtus.Pro to stake their claim in the DreamLeague Season 5 offline playoffs.
No Diggity made their debut performance in the EPICENTER Moscow EU qualifiers, with Ludwig "zai" Wåhlberg who was unable to return to competitive gaming, due to school commitments. Instead, the team picked up Maurice "KheZu" Gutmann, an addition that seems to have played perfectly into the mix.
No Diggity defeated Power Rangers in the EPICENTER Moscow EU qualifier 3:1. The European mix survived out of almost 900 teams that began their quest to gain one of the EPICENTER Moscow EU qualifier spots. In the regional qualifiers they swept through both Vega Squadron and Team Spirit, and bested Power Rangers on two occasions. The ultimately ended the wild card series in third place, ending their run before the main event.
There is no doubt this team has the characteristics, potential and mix for much success to come. Individual skill, game sense and wide breadth of game knowledge and analysis this team is capable of outplaying and outsmarting opponents.
No Diggity roster:

Adrian "Era" Kryeziu


Max "qojqva" Bröcker


Maurice "KheZu" Gutmann


Yazied "YapzOr" Jaradat


Troels "syndereN" Nielsen