The "Post TI Shuffle" rears its ugly head once again already. Kurtis "Aui_2000" Ling has been let go from the squad and officially replaced by Artour "Arteezy" Babaev from Evil Geniuses, the recent TI5 champions.
i have been kicked from eg after winning ti. i actually hate people

— Aui 2000 (@Aui_2000) August 15, 2015
It appears that no one is safe from "The Post TI Shuffle". In a shocking turn of events, the news of the reshuffle on the TI5 Championship team, Evil Geniuses would stun the community.
The support player for Evil Geniuses broke the news on both his facebook and twitter account. Aui then publicly asked the organization to provide confirmation so that the community will understand it is accurate as many were in disbelief over the news.
can someone from eg just fucking confirm so idiots stop tweeting me its fake

— Aui 2000 (@Aui_2000) August 15, 2015
Evil Geniuses manager Charlie Yang responded with an official statement about it about an hour later, confirming the news of Aui being removed and Artour "Arteezy" Babaev being added. The specific reason was not given other than appearing that the team thought this new line up suited them better.
Changes to the EG Dota 2 Lineup Read: http://t.co/2kPkw1xR6x

— Charlie Yang (@CharlieCYang) August 15, 2015
Rather than have people speculate or message players for answers, I'm going to go ahead and announce the new EG Dota 2 roster: Sumail, Universe, Fear, PPD, and Arteezy. Yes, Kurtis was removed from the roster. The rest of the players decided that the above roster was what they wanted to go forward with(…) EG is deeply grateful to Kurtis for what he has helped contribute, and will continue to support him in whatever he decides to do and wherever he decides to go. I say this both for myself and on behalf of the organization.

-Charlie Yang
With the addition of Arteezy to the roster, most likely role changes will occur. Thus far Arteezy has played carry and mid role in his professional career, both roles currently occupied by Clinton "Fear" Loomis and Syed Sumail "Suma1L" Hassan. Speculation is that Fear will move to support and allow Arteezy to take carry position. Earlier today Fear also tweeted about an upcoming doctor appointment to determine if he will be eligible for surgery or not. There is no information as to if it will effect the roster or how long he would need to recover if he has the treatment.
Evil Geniuses new roster

Clinton "Fear" Loomis


Syed Sumail "Suma1L" Hassan


Saahil "UNiVeRsE" Arora


Peter "ppd" Dager


Artour "Arteezy" Babaev
Aui_2000 recent history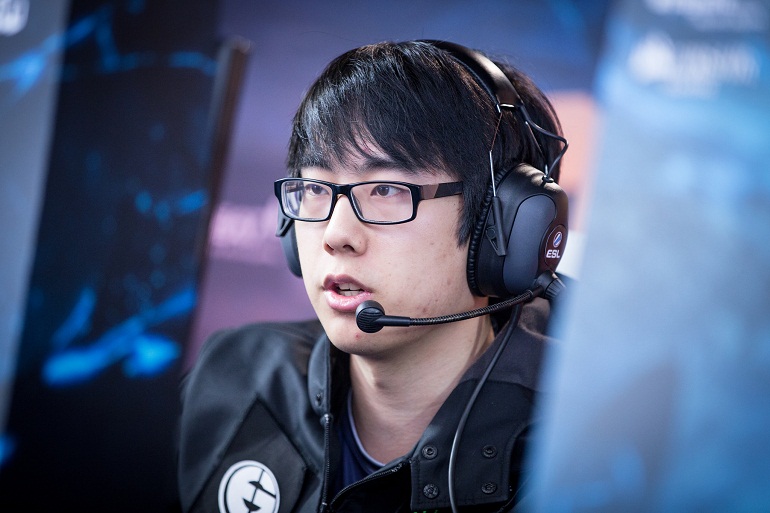 Kurtis was part of Kaipi just before September 2013, when the squad was picked up by the Chinese organization RaTtLeSnAkE, as their international division and renamed Speed Gaming. He continued with the team when it was picked up by Cloud 9 after winning MLG Columbus and went on to grab a series of second place finishes in various major tournaments and a commendable sixth place finish at TI4.
Read Cloud 9's in-depth profile – Cloud 9 go into TI5 with outside chance of winning title: "We are confident!"
During the great January 2015 reshuffle instigated by Team Secret, Aui_2000 and pieliedie were replaced by Johan "BigDaddy" Sundstein and Rasmus "MiSeRy" Filipsen. Cloud 9 later divulged the reasons for the move: "wanting a championship team". This was a change and move that Kurtis reported was a shock to him and was not handled in the most professional manner.
Aui immediately joined Evil Geniuses, during the January 2015 reshuffle set off by Team Secret, when they poached Arteezy and zai from the North American team. Aui_2000 made his debut on the Evil Geniuses roster at DAC, where the North American team ended up taking the championship title. Leading up to TI5 the team grabbed second place finishes in the MLP Pro League Season 1, The Summit 3, and ESL One Frankfurt 2015 and first place for Dota Pit season 3.
Read Evil Geniuses' in-depth profile – Evil Geniuses TI5 road: From top three contenders to TI5 champions
Arteezy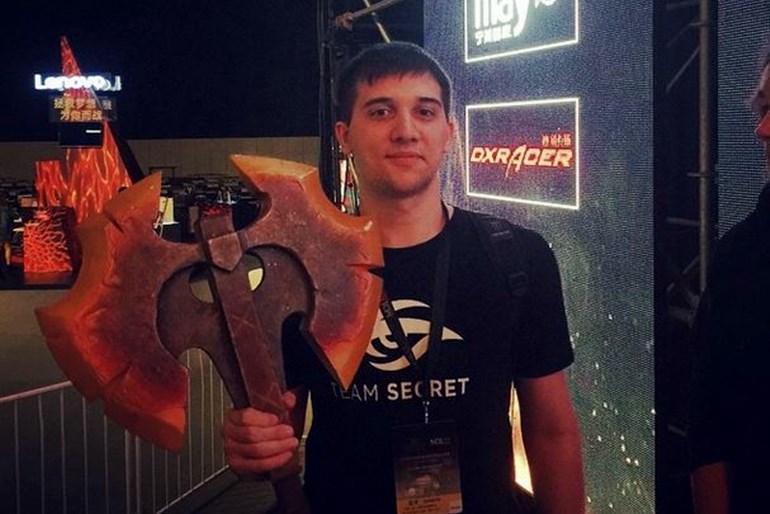 Artour started a new team called SADBOYS along with legendary NA Dota players Clinton "Fear" Loomis and Saahil "UNiVeRsE" Arora, and HoN players Peter "ppd" Dager and Ludwig "zai" Wåhlberg in January 2014. The squad would go on to be picked up by Evil Geniuses only one month later. The team moved forward, establishing itself as a first-rate team in the world, eventually placing third at The International 4.
Even though Evil Geniuses seized a few championship titles and top finishes, in January 2015, it was announced that Arteezy would be joining Team Secret. Team Secret placed third at DAC and at StarLadder StarSeries Season 12 would result in a tie for seventh-eighth place for Team Secret.
In a sweep of pure dominance, Team Secret claimed four consecutive LAN championship titles in major/premier tournaments, in only six weeks. Starting in early May at Red Bull Battle Grounds in California, Team Secret traveled South in the Golden State to emerge as victors over their nemesis, Evil Geniuses, at the Summit 3.
Team Secret then headed to China for the MarsTV Dota 2 League and would once again dominate Evil Geniuses in an epic Grand Finals series at ESL One Frankfurt, in June.
Team Secret were the utter favorites going into TI5 but ended up placing eighth at TI5.
Read Team Secret's in-depth profileTeam Secret: short history of TI5 utter favorites