Evil Geniuses had long been hailed as the North American region's only beacon of hope for The International 5. Leading to TI5, it became more and more obvious that they were in a league of their own in the region and stood out as a fan favorites. However, although they were held in high regard, Evil Geniuses did not go into The International 5 as favorites at winning the title, but more as top three contenders. The team was overshadowed by the odds of Team Secret and ViCi Gaming. On their home turf, Evil Geniuses managed to turn the odds in their favor and claim the TI5 Aegis of Champions and $6.6 million in prize money, thus becoming the first American team to win The International.
For the first time in The International history, a North American team took the Aegis of Champions.
Evil Geniuses were able to come out on top after going through a significant amount of challenges and hurdles throughout the season.
After topping the TI5 group stage, they were seeded into the main event's Upper Brackets and did not let a detour into the Lower Brackets change their road to victory.
Comprised of five individually talented stars including two of the game's most seasoned veterans, Evil Geniuses stand at the forefront as an example of team work, adaptability and leadership.
Evil Geniuses inception and the SADBOYS interval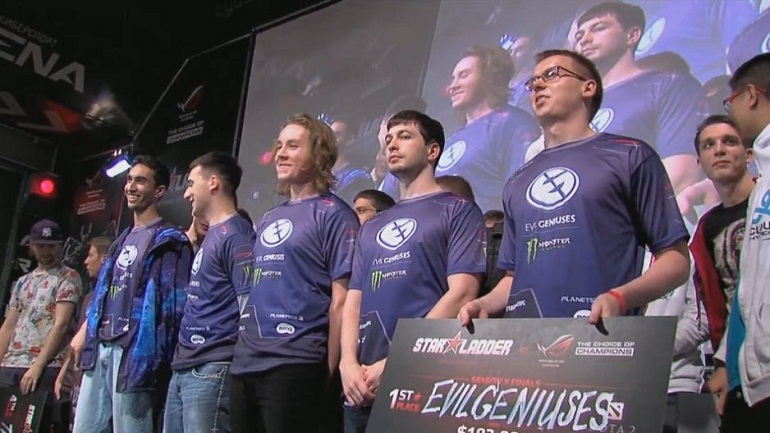 Since the organization's foundation in 1999, it has always featured highly successful players. In 2011, Evil Geniuses ventured into the Dota 2 scene with a star-filled roster, including current team member Clinton "Fear" Loomis. In 2012, Saahil "UNiVeRsE" Arora would join the team for a short period of time before leaving and then rejoining in 2013. They attended The International 2, with both Fear and UNiVeRsE on the roster, and competed in The International 3 qualifiers – both commendable performances. However, Evil Geniuses continued to be "pulverized" by instability and roster changes. They would eventually fall apart in December 2013, when their Dota 2 division ceased to exist.
A month later, in January 2014, Fear and UNiVeRsE were seen playing with a new mix, SADBOYS, that included the up and coming star Artour "Arteezy" Babaev and former Heroes of Newerth players Peter "ppd" Dager and Ludwig "zai" Wåhlberg. They showed impressive results in a short period of time, sweeping through Team Empire, 3:0, in the ESP Shock Therapy Cup Grand Finals in early February, and boasting a 16:2 overall match record. The squad set their standards high and began their ascent to greatness. They would go on to be picked up by Evil Geniuses, in late February 2014.
Fear's wrist injury and EG's electrifying TI4 performance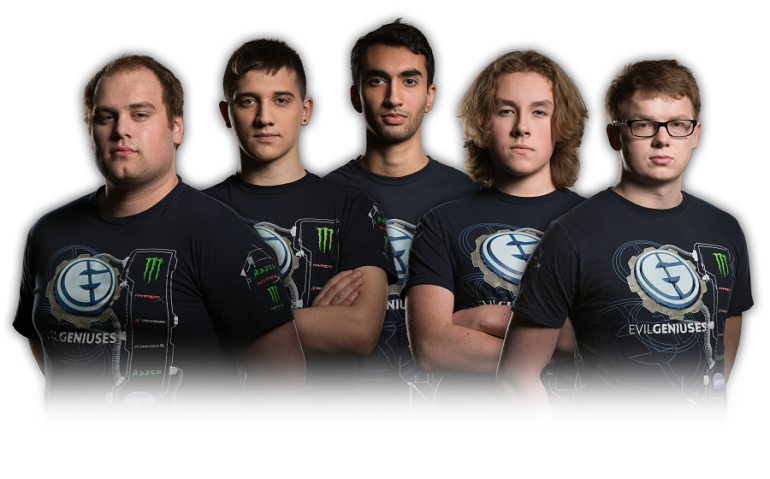 Just as the team was starting to move at full speed, already pulling ahead of the other North American teams and establishing itself as a premier team worldwide, Fear was forced to go inactive, due to a wrist injury. He remained on the staff, as the team's coach. Evil Geniuses turned to Mason "mason" Venne as a consistent stand-in for the remainder of the season's competitions, such as The Summit 1, ASUS ROG DreamLeague Season 1, HyperX D2L Western Challenge, ESL One Frankfurt, and The International 4. Other than a lackluster performance at DreamLeague, Evil Geniuses continued to distinguish themselves, taking top three placements in all the competitions they attended in the 2014 season.
The monumental third place finish at The International 4 would prove to be a cornerstone in the players' careers, propelling Evil Geniuses light years ahead of the competition. Fear returned shortly after the multi-million-dollar event and Evil Geniuses went on to take first place at the World E-sport Championships 2014, second place at ESL One New York and the StarLadder StarSeries Season 10 championship title.
Evil Geniuses start to falter
In the fall of 2014, a fifth place finish at the XMG Captains Draft Invitational would signal the first moments of a disturbance in Evil Geniuses' bright future. Going relatively unnoticed at the time, it was followed up only days later by another championship title: a first place finish at the ASUS ROG DreamLeague Season 2. Then, a week later, the team's third place result at the Dota 2 League Season 5 and fourth place finishes at both The Summit 2 and Dota Pit League Season 2, would give way to some concern and speculation that Evil Geniuses were starting to falter.
The Western reshuffle set off by Team Secret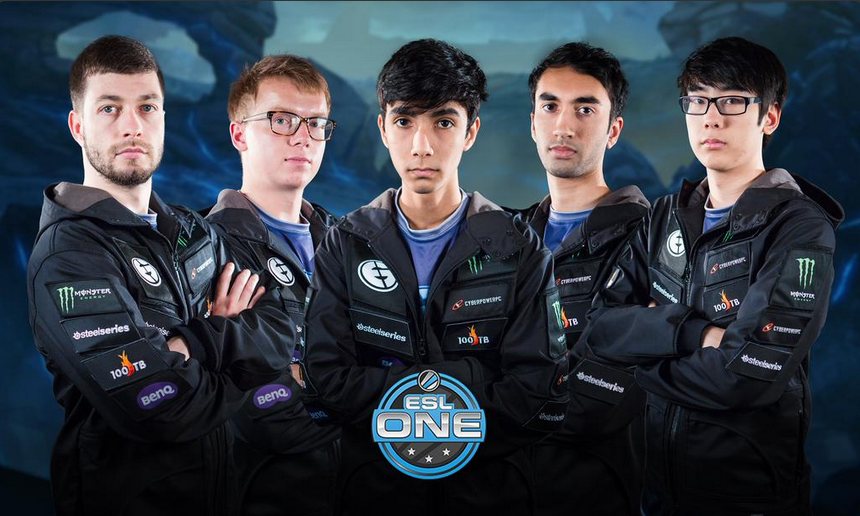 One year after regrouping as SADBOYS, Evil Geniuses' roster was stable and still intact. The slight decline in performance would end up becoming a significant turning point for the team, completely changing their course.
Team Secret changed their roster, plucking both Ludwig "zai" Wåhlberg and Artour "Arteezy" Babaev from Evil Geniuses. The community was left gasping at what had just occurred. The general perception was that this would be the defining moment marking Evil Geniuses' fall.
However, part of what sets Evil Geniuses apart from other teams is the way they handle the challenges they are faced with. As it turned out, a roster change at the height of the Dota 2 season was not going to be the end of Evil Geniuses.
Arteezy and zai were immediately replaced with Kurtis "Aui_2000" Ling – formerly of Cloud 9, and Syed Sumail "Suma1L" Hassan – a 15-year-old who had started to gain recognition in NEL, the North American Elite League. The change seemed rather unconventional, but would soon prove to be spectacular.
Road to TI5: The Aui_2000 and SumaiL era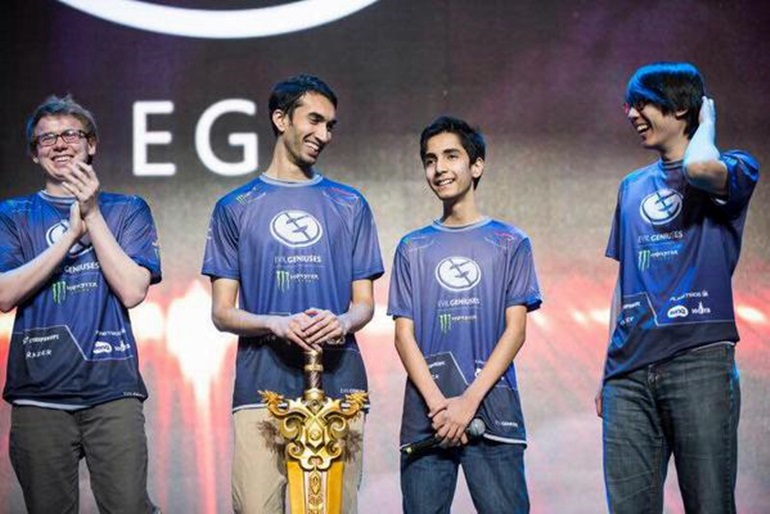 The new roster proved to be the medicine that would cure an ailing Evil Geniuses of their last few months of sub-par performances. SumaiL and Aui_2000 made their Evil Geniuses debut at the Dota 2 Asia Championships, a tournament of such magnitude that it has become known as "The International of the East". Evil Geniuses seized the first place finish and their first championship title with the new roster.
Rather selective in their tournament invite acceptance and participation, Evil Geniuses competed in only a handful of tournaments leading up to TI5. With second place finishes in the MLP Pro League Season 1, The Summit 3, and ESL One Frankfurt 2015, Evil Geniuses had reinstated their position as a class act. Even their former team member, notorious Team Secret offlaner, Ludwig "zai" Wåhlberg, gave Evil Geniuses the nod in a recent interview with DotaBlast:
Inwards confidence is probably higher than outwards. Personally, I'm scared of playing EG.
With such an outstanding presence and great tenacity as they overcame various hurdles, Evil Geniuses' TI5 direct invite was never uncertain.
Evil Geniuses TI5 Group Stage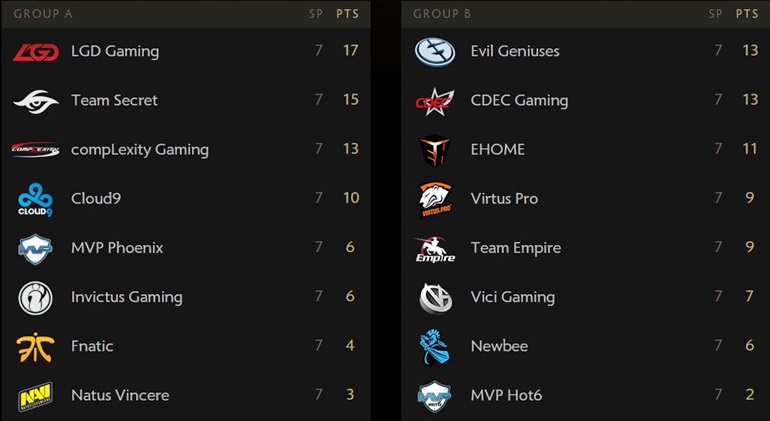 Evil Geniuses placed at the top of their group in the TI5 group stage, with 13 points. They swept through ViCi Gaming, MVP.Hot6, and CDEC, 2:0, and tied in their series versus defending champions Newbee, Virtus.Pro, EHOME and Team Empire. There was not one team that was able to take two consecutive wins against the North Americans, and Evil Geniuses started to look like a fearsome opponent.
Evil Geniuses didn't always have the best starts, but they were able to adapt to their opponents and take control of the games. Their matches were always intense, brimming with back and forth trade-offs and advantage shifts. Their team-play and synchronized combos would often lead to victory by creating space for Fear to farm or for Suma1L to become over-powered. ppd had a knack for being able to keep the core players alive and survive crucial encounters.
Drafting Techies would prove successful for Evil Geniuses in their last TI5 group stage series against CDEC. They swept the Chinese team, 2:0, and secured the first place position in Group B, thus being seeded into the main event's Upper Brackets.
Evil Geniuses TI5 Main Event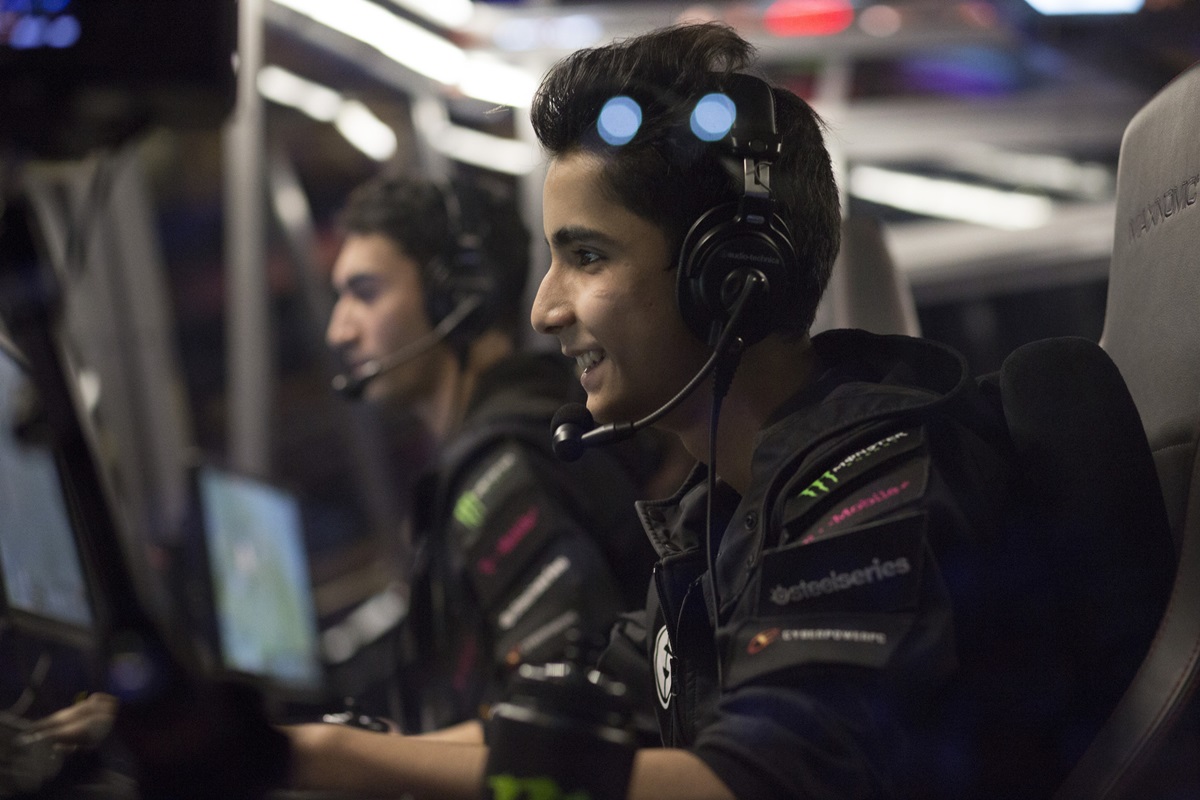 Evil Geniuses started their TI5 Main Event run with a bang, by sweeping through compLexity Gaming, 2:0. Fear's split pushing, Universe's space creating plays and SumaiL's astonishing Ember Spirit that managed to get 22 kills and 12 assists, while only being picked off three times, demonstrated from the very beginning of the TI5 main event that Evil Geniuses would go far in the tournament.
On the third day, Evil Geniuses faced EHOME in the Upper Brackets and managed to bounce back from a one-game deficit to best the Chinese team, 2:1. After a beautifully executed game by Evil Geniuses, featuring another of their Techies drafts and a flawless Ember Spirit for SumaiL, the team would dominate the third game, leading by 15K in net-worth and 9:3 in kills, by minute 28. On the back of SumaiL's incredible plays and shackles, Evil Geniuses managed to control all three lanes and continued to move forward to the Upper Brackets Finals.
The fifth day would bring about a surprising upset to Evil Geniuses, as they fell to CDEC, 0:2, in the Upper Bracket finals. The team struggled against the dark horse squad, being out-drafted and out-played in both games. In the second game of the series, Evil Geniuses would end up calling the fastest "GG" in the TI5 main event, after 20 minutes. Their loss sent them to the Lower Bracket finals to face LGD for one last chance at a Grand Finals spot.
The next day, Evil Geniuses managed to sweep through xiao8 & co. With back and forth aggression and kills, the teams were closely matched and the games were filled with heart-stopping plays and swings. Evil Geniuses' incredible cohesion and team synergy would secure them a spot into the TI5 Grand Finals.
Evil Geniuses TI5 Grand Finals
On the back of the momentum from their Lower Bracket finals win, Evil Geniuses were able to take control of the map and seize the first win of the Grand Finals series against Chinese team CDEC. Although CDEC managed to take the second game from them and even out the series, Evil Geniuses' signature perseverance gave them the ability to not be daunted by the loss and continue to advance, taking the next two wins and ultimately becoming the TI5 Champions after a 3:1 series.
The TI5 Grand Finals did nothing but demonstrate the unparalleled focus and determination of Evil Geniuses. The team has thrived under the leadership of Peter "ppd" Dager, who created the right environment to nurture upcoming rising star SumaiL.


The KeyArena in Seattle during The International 5 Grand Finals

EG The Summit 4












Click on one of the pictures to open the gallery.
Evil Geniuses roster:

Clinton "Fear" Loomis,

Syed Sumail "Suma1L" Hassan,

Saahil "UNiVeRsE" Arora,

Kurtis "Aui_2000" Ling,

Peter "ppd" Dager
Clinton "Fear" Loomis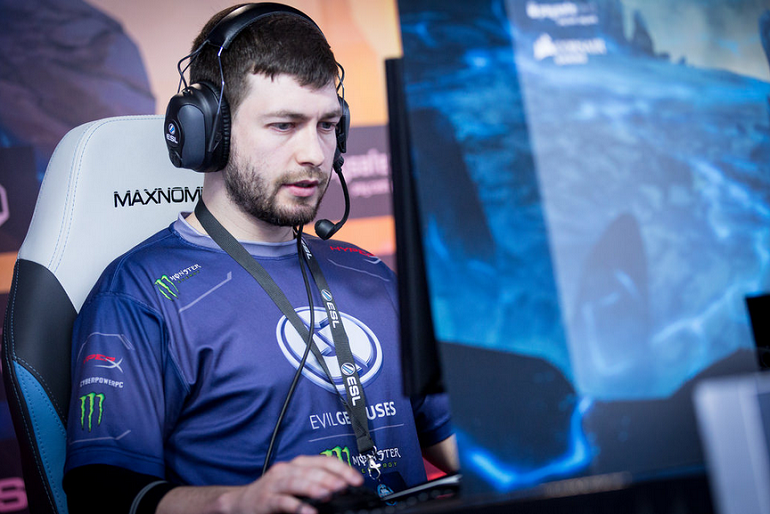 Clinton is one of the "oldest" players in the North American Dota scene, in both terms of age and experience. He has been widely regarded as one of the best North American players since the game's inception.
Fear began his Dota 2 career playing with UNiVeRsE, Pajkatt, Alexandru "ComeWithMe" Crăciunescu and Theeban "1437" Siva for Online Kingdom and competed in The International 2011. His journey to The International and his Dota 2 career were featured in the "Free to Play" documentary.
Following TI1, Fear would then join Evil Geniuses, in 2011. Other than his two-month departure from under the organization's wing – when he continued to play with the same roster, under the SADBOYS tag – he remained with Evil Geniuses ever since.
During TI5, Clinton proved his incredible skill and talent in his role. Outfarming and often carrying his team to victory, Fear was a major contributing factor to the success of Evil Geniuses at The International 5.
Syed Sumail "SumaiL" Hassan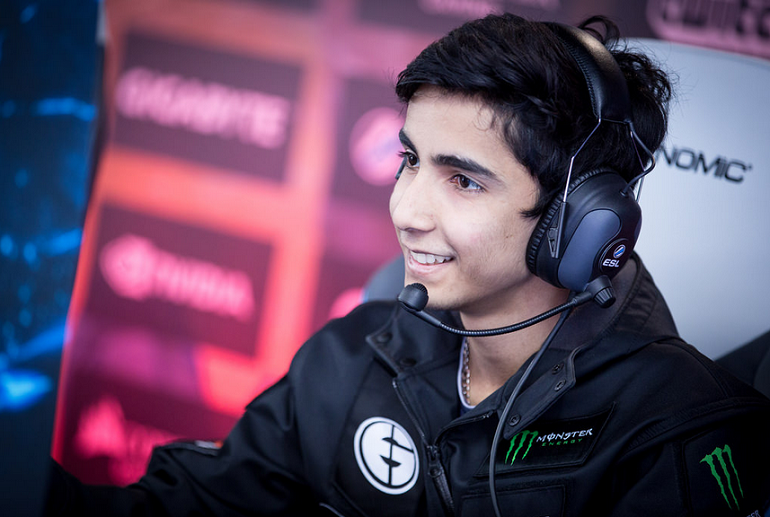 SumaiL made a name for himself as one of the best mid players in the NEL. Despite his young age, he had the opportunity of a lifetime when he was recruited by Evil Geniuses. SumaiL is still attending high school, but according to Evil Geniuses' manager, Charlie Yang, the organization has coordinated well with his family to ensure that he is able to find a balance and be successful in his Dota 2 career, without giving up on his education.
Known for his Storm Spirit and aggressive Aegis steal attempts, SumaiL continues to demonstrate his exceptional talent and focus, being often described as "the Dota 2 prodigy".
TI5 was SumaiL's first International. He did not disappoint and could easily be considered Evil Geniuses' most valuable player throughout the tournament.
Saahil "UNiVeRsE" Arora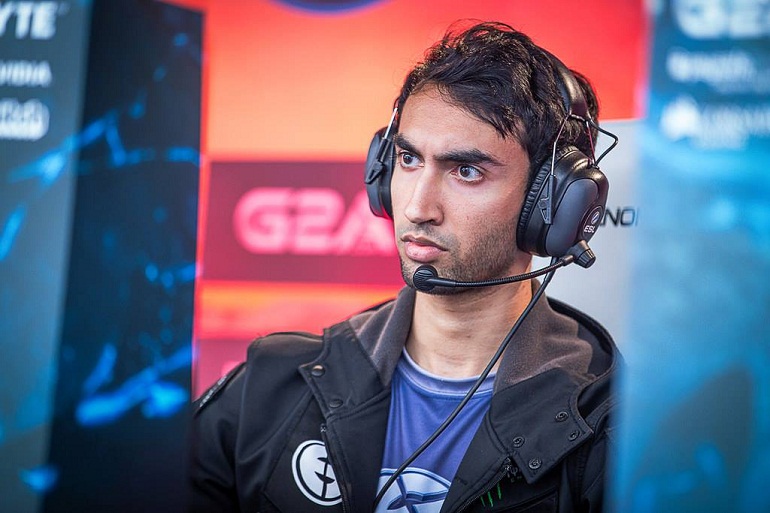 Offlaner for Evil Geniuses, Saahil is a well known and accomplished veteran, having competed in all four previous International championships.
In the first International, he played for Online Kingdom, alongside his long-time teammate Fear. Following The International 2011, he had brief stays with various teams, before joining Evil Geniuses, in 2012. At that time, he only remained on Evil Geniuses for a short period of time, before becoming the offlaner for team Dignitas, in January 2013. During his time with Dignitas, UNiVeRsE developed into one of the best offlaners and was credited with much of the team's success. After finishing ninth at TI3 with Dignitas, Saahil rejoined Evil Geniuses, where he would take a third place finish at The International 4.
UNiVeRsE is both feared and praised for his impeccable timing, and well-known for his Faceless Void plays.
At TI5, Saahil would once again demonstrate his ability to create space and showcase beautifully executed plays thanks to his timing and positioning.
Kurtis "Aui_2000" Ling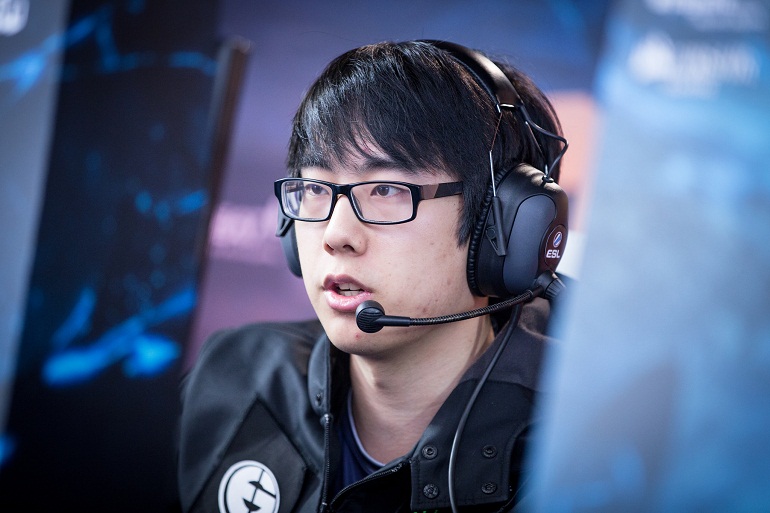 The Canadian support player first discovered DotA when he was nine years old. Kurtis began his Dota 2 career in 2012, playing carry for the up and coming North American team PotM Bottom, which was later picked up by Dignitas. UNiVeRsE joined him on Dignitas and the team would enjoy success and exposure.
After the team disbanded following The International 3, Aui_2000 then decided to switch to a support role in order to join RSnake.int, later re-branded to Speed Gaming. The squad ended up being picked up by Cloud 9, where Aui_2000 played with Jacky "Eternal Envy" Mao, Weh Sing "SingSing" Yuen, Armand "bOne7" Pittner, and Johan "pieliedie" Åström.
Kurtis began to excel at his new role and even managed to popularize the use of the most unfashionable item, Rod of Atos, which later became known as "the Rod of AUI". Despite Cloud 9's high achievements – including a fifth-sixth place finish at The International 4 – Aui left Cloud 9 and joined Evil Geniuses, during the January 2015 reshuffle set off by Team Secret, when they poached Arteezy and zai. Aui_2000 made his debut on the Evil Geniuses roster at DAC, where the North American team ended up taking the championship title.
For Kurtis, TI5 would highlight how crucial a support role can be in the road to victory. Sacrificing, rotating and playing around the strategies that were best designed for a win, his self-less moves were very successful.
Peter "ppd" Dager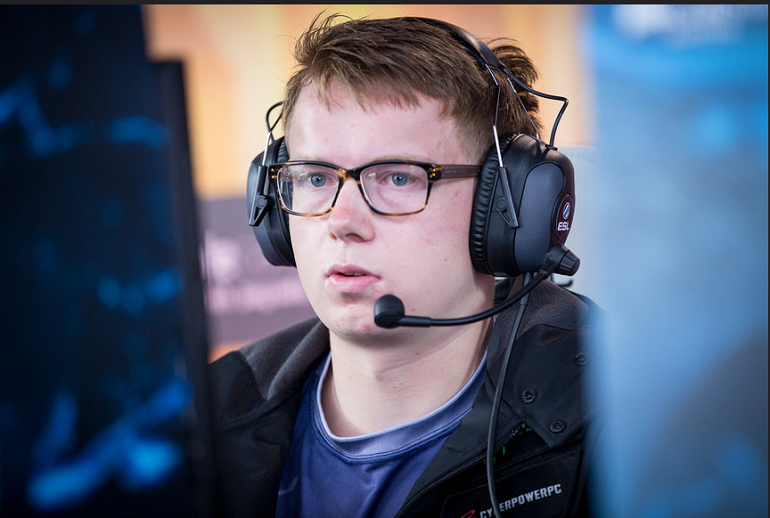 Peter switched from Heroes of the Newerth to Dota 2 in 2013. After The International 3, he was recruited together with his fellow HoN player, zai, to play for Super Strong Dinosaurs alongside established players ComeWithMe and Jingjun "Sneyking" Wu. It was after SSD disbanded that ppd teamed up with Fear to create SADBOYS, which was later picked up by Evil Geniuses. In a relatively short career, ppd has already placed third at The International 4 and first at The International 5.
Peter's leadership and understanding of the game was without a doubt one of the most significant reasons for Evil Geniuses' TI5 success. He had the weight of the world on his shoulders and showed everyone that he was able to burden the responsibility with ease.