The Dr. Pepper All Star Tournament for Dota 2 will conclude this afternoon with eight qualified teams competing for the championship title and prize of MEDION Slim Gaming Notebooks. The finals will take place over over two days, August 15-16 starting at 14:00 CEST.
Tomorrow at 2 pm CEST starts the final of the #DPAT2015 tourney! Don't miss it! Live: http://t.co/DNFnLELNq6 pic.twitter.com/OM6xKf9cDT

— ESL Dota2 (@ESLDota2) August 14, 2015
The amateur tournament, DPAT2015, began on May 24, kicking off the first of four open qualifiers. myRevenge and Team 3D were the last two teams to qualify on July 12th.
Format
Playoffs will be:
Best-of-one
Single elimination
Grand finals will be:
Best-of-three
Brackets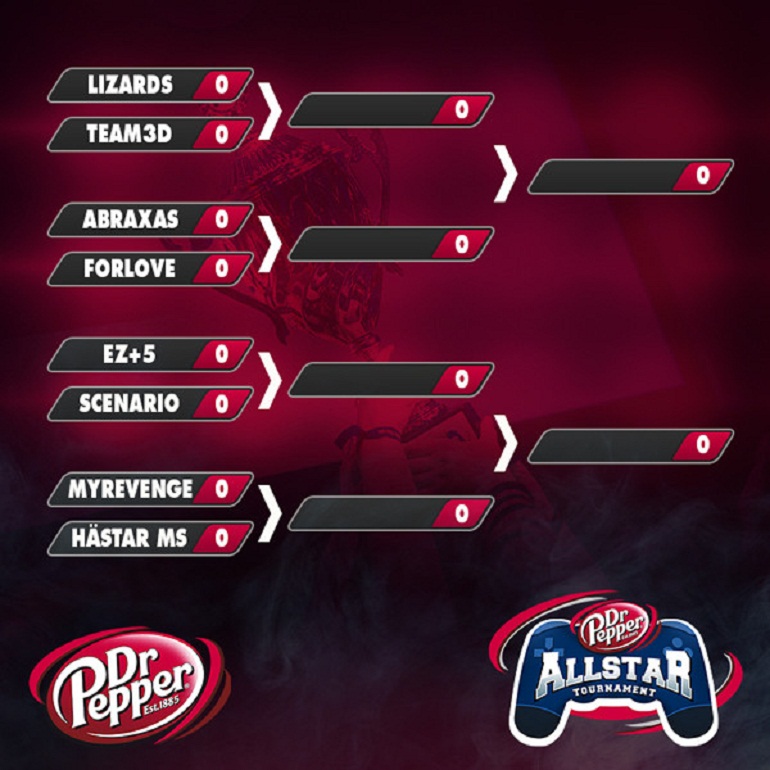 Teams
All eight teams qualified over the course of 6 weeks beginning in May. The four open qualifiers were best-of-one, single elimination series with the top two teams advancing to the playoffs. Several of these teams have appeared in various cups such as MSI Dragon Battle, EIZO Cup and Gigabyte Challenge.
Lizards
Team 3D
Abraxas
ForLove
Ez +5
Scenario
My Revenge
Hastar MS
DPAT2015
Dr Pepper All Star Tournament website will provide live stream of the games and updates for the brackets
Casting will be provided by Toby "TobiWan" Dawson and Gareth "durka" Bates