On the brink of the fifth day, five teams were left fighting for the Aegis of Champions trophy after the previous day's rather shocking TI5 results, that saw The International 5 favorites, Team Secret, dramatically eliminated by Virtus.Pro. Only three teams out 16 are still in contention for the title. Wild Card team CDEC has surprisingly advanced into the Grand Finals, while Evil Geniuses and LGD will square off in the Lower Bracket Finals. Virtus.Pro and ViCi Gaming have been eliminated.
UPDATE (August 9):
Evil Geniuses are your TI5 champions! Grand Finals VODS, summaries, pictures and highlights: here.
The fifth day kicked off with the Lower Bracket series between LGD and Virtus.Pro. xiao8&co. managed to wipe Virtus.Pro, 2:0, putting an end to their TI5 journey. The CIS team came in fifth and will walk away with $1,180,000.
LGD moved forward into the Lower Brackets, to face ViCi Gaming. They came back from a one-game deficit to close out the series, 2:1, and will play the Lower Bracket finals on August 8th, starting with 19:00 CEST (10:00 PDT).
Going into the series undefeated in the main event, ViCi Gaming grabbed a commendable fourth place and will take home $1.5 million.
Dark horse team CDEC – who have never won a title in their career – managed the biggest upset of the day, when they convincingly defeated Evil Geniuses, 2:0, becoming the first International 5 Grand Finalists.
Evil Geniuses were sent to the Lower Bracket finals, where they will go up against LGD for their last chance at the Aegis of Champions trophy.
TI5 brackets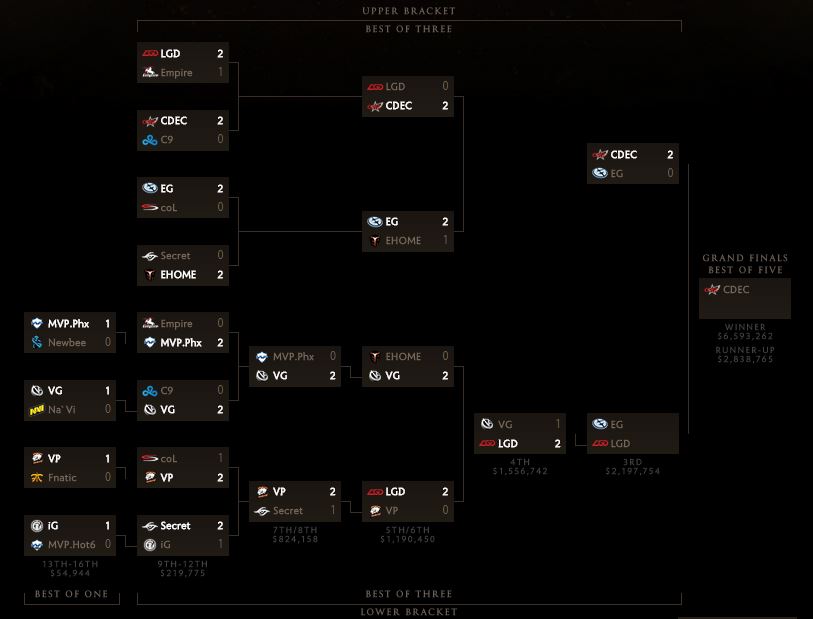 TI5 results and summaries – LGD Gaming (2:0) Virtus.Pro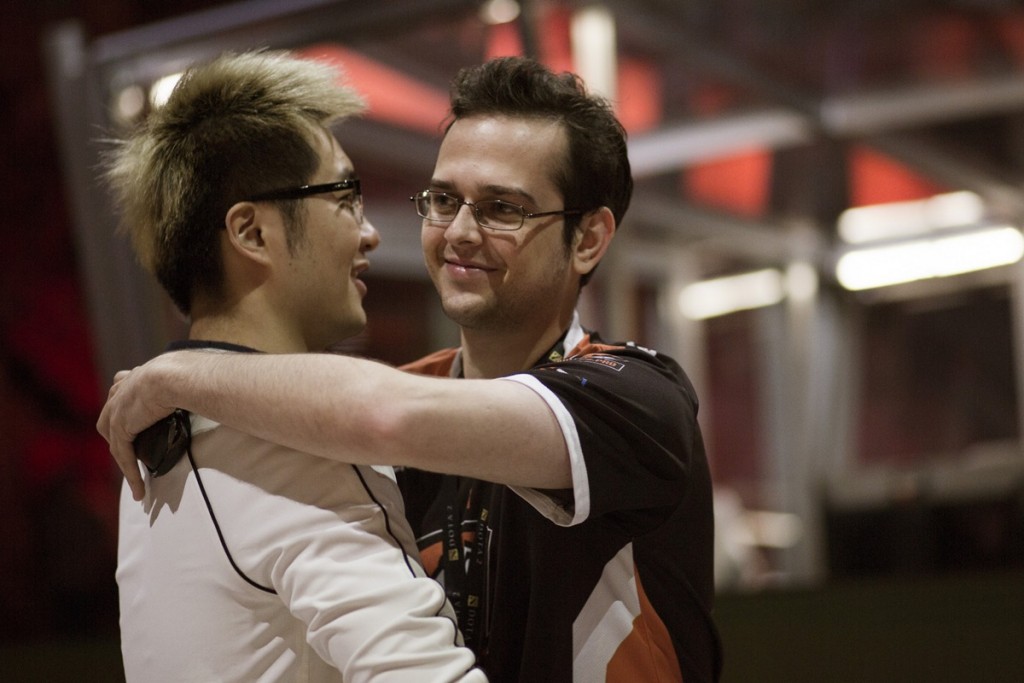 Game 1
Interesting start to the series, as LGD's Zhang "xiao8" Ning picked Clockwerk and switched to the offlane position. Artsiom "fng" Barshack took first blood on Yao "Yao" Zhengzheng's Tuskar. VP tried to keep Yao subdued by killing him for a second time, which gave them a slight early advantage.
LGD would start to pull ahead after a few kills on VP. They held on to the lead, focusing on Ilya "Illidan" Pivcaev's Drow Ranger, who ended up being picked off seven times in the first 25 minutes. A four-man wipe on VP at minute 28 would extend LGD's lead even further, as they tried to take barracks.
VP had a great attempt to defend base and focused on Lu "Maybe" Yao's Shadow Fiend, but he was just too strong and also popped his BKB, continuing on with his so far flawless game. The 20K gold and 14K experience lead at minute 30 would show just how well LGD had executed their lineup and managed shutdown VP.
After a four-man wipe at minute 35, with Beyond Godlike streaks for both Liu "Sylar" Jiajun and Maybe, Virtus.Pro called "GG" with an overall score of 28:8. Maybe had a flawless game (11:0:8) and xiao8's role switch would turn out to be favorable for the Chinese team.
TI5 results: LGD gaming take the first game in the series and are one game away from keeping themselves alive in the brackets for another chance at the Aegis of Champions.
Game 2
Virtus.Pro grabbed Leshrac as their first pick, marking the hero's first appearance on the TI5 main stage. Illidan's Leshrac would take not only the first blood Yao's Dark Seer, but also the second kill of the game, as well.
A four-man wipe at minute 20 gave the lead to Virtus.Pro. That fight and Roshan alone secured them almost 5K net-orth. Armed with Leshrac, Virtus.Pro looked confident and aggressive. They continued to hold the lead until around minute 32, when their Roshan attempt failed. LGD successfully contested it, creating a four-man wipe on the CIS team and taking the Roshan. The Chinese team would then take the lead and full control of the game.
A team wipe on VP at minute 39 in their base without buybacks allowed LGD to take mid and top barracks before retreating. A four-man wipe outside VP's base at minute 42 brought about the "GG".
TI5 results: LGD wiped Virtus.Pro, 2:0, and will face ViCi Gaming later in the day, in the Lower Brackets. With this win, three Chinese teams remain in the TI5 top-four.
TI5 results and summaries – Evil Geniuses (0:2) CDEC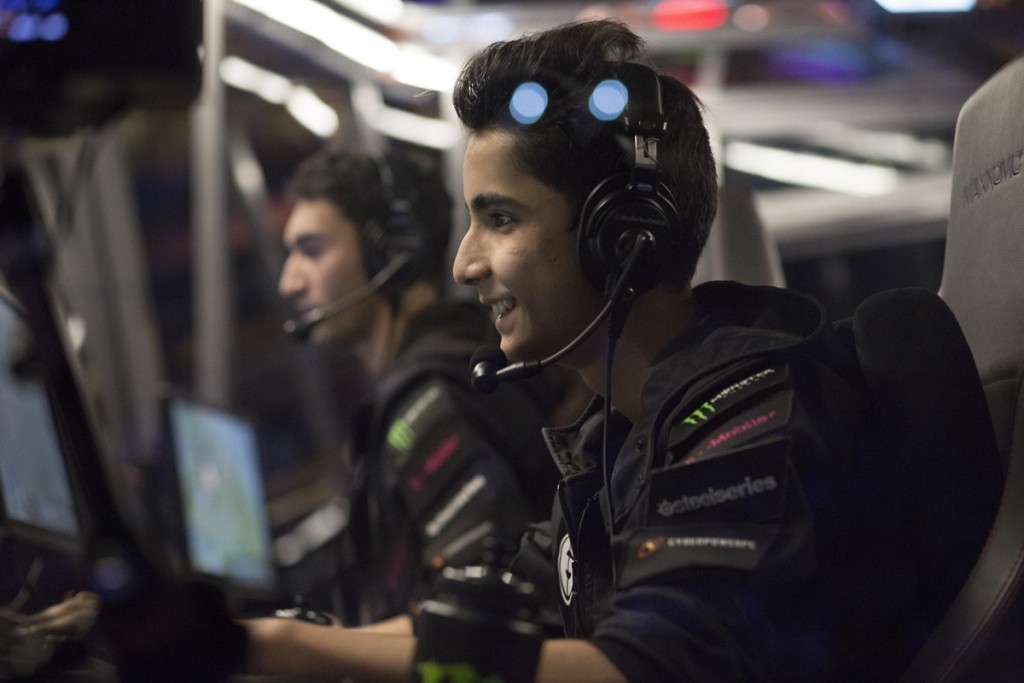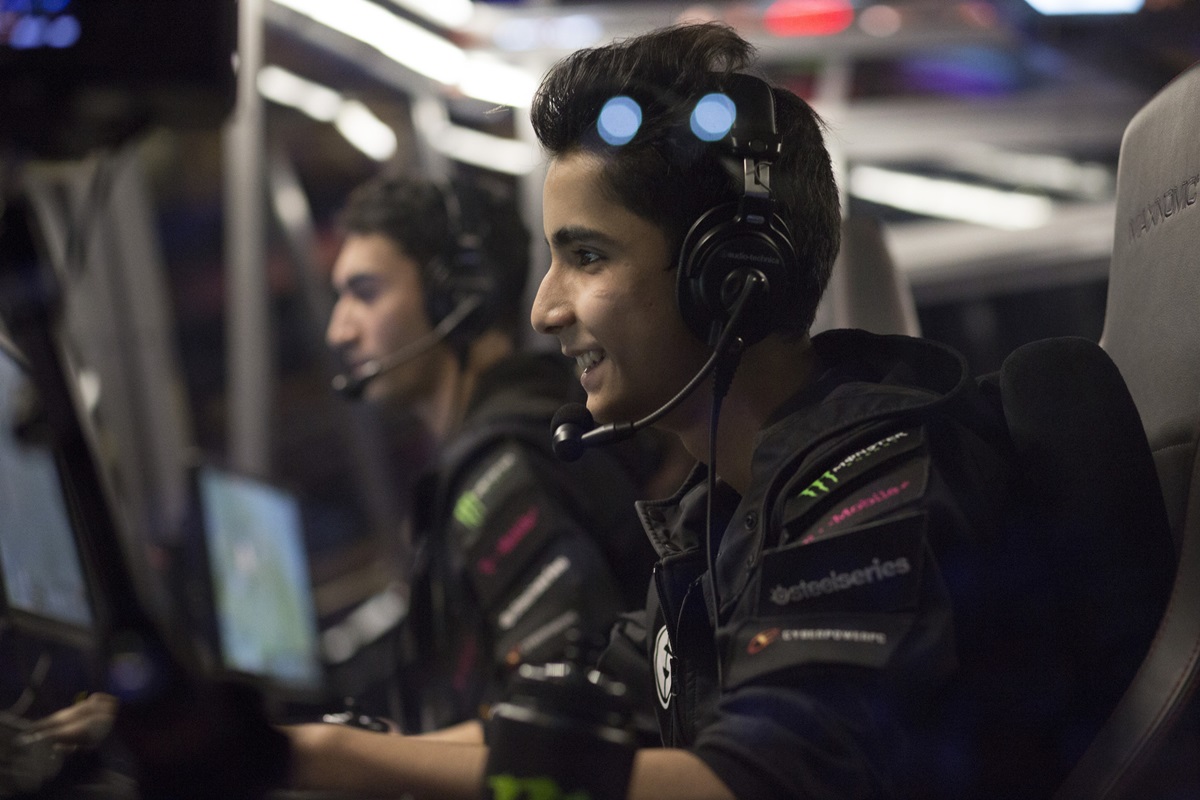 Game 1
Kurtis "Aui_2000" Ling started the game by killing the dire courier. CDEC's Fu "Q" Bin would grab first blood on Saahil "UNiVeRsE" Arora, but a moment later he took the revenge kill on Sun "Agressif" Zheng.
At minute 23, a four-man wipe on EG would allow for CDEC to take Roshan. However, EG were still able to hold on to their slight advantage. Moving into mid-game, both the score and the charts were relatively even.
A four-man wipe on EG at minute 35 would give CDEC the advantage. Aui_2000 caught a five-man sleep but then Q stunned SumaiL, preventing him from using his ultimate.
Another four-man wipe at minute 42 and a full team wipe minutes later and EG called "GG" knowing that they didn't have enough power to handle Agressif's Ember Spirit at 10:2:12.
TI5 results: CDEC take the first game in the series.
Game 2
For the second game of the series, Evil Geniuses drafted Dark Seer, Spirit Breaker, Queen of Pain, Razor, and Treant Protector, while CDEC went for faster moving heroes – Bounty Hunter, Lina, Phantom Lancer, Tusk, and Witch Doctor. Q drew first blood on Aui_2000 and Agressif was already topping up the net-worth chart with 2.5K at minute 5, with 36 last hits and 22 denies.
EG were being heavily outfarmed, so they had to go out and find kills. They managed to get 2 kills up on the scoreboard by minute 8. However, CDEC were progressively on the top of the farm board, net-worth was in their favor. PPD got a very early level 6 on his Treant Protector.
At minute 10, CDEC reacted nicely to one of EG's aggressions. Agressif stood alive through it all, they had only lost Garder, but they managed to take down Aui and SumaiL. A 2:2 trade between the two sides at minute 13 ended up slightly favoring EG, because SumaiL got a double kill.
EG had slowed down on the skirmishes and fared more cautiously. Both teams continued to play very carefully – a close, intense game. Minutes later, CDEC took four of EG's heroes down, while only losing Witch Doctor, and got the tier one off the back of this fight. At minute 20, EG got four-man wiped again and called the earliest "GG" of the TI5 main event so far.
TI5 results: From the Wild Card straight to the Grand Finals, CDEC – a young team that had never won a tournament – are the first TI5 Grand Finalists. Evil Geniuses were sent to the Lower Brackets, where they will go up against either LGD, in the Lower Bracket finals.
In the past, we joked among ourselves that we could make it to the Grand Finals, but honestly, we never really thought that could happen.

– Garder, during the post-match interview
TI5 results and summaries – LGD (2:1) ViCi Gaming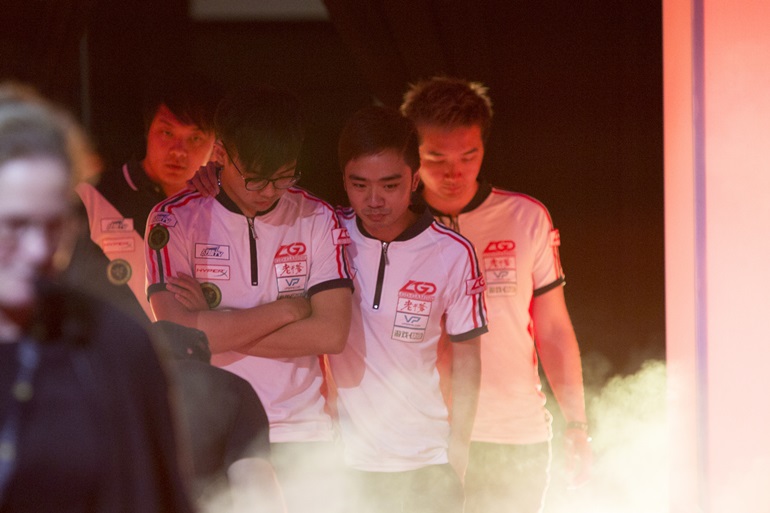 Game 1
For the first game of the best-of-three elimination series, ViCi Gaming went with Queen of Pain, Clockwerk, Dazzle, Sand King, and Razor, while LGD picked Gyrocopter, Rubick, Dark Seer, Undying, and Ember Spirit. Fenrir drew first blood on Yao, but VG ended up having their two supports picked off. LGD fared very well in the laning phase, winning all three lanes during the early game.
ViCi Gaming took a disastrous fight at minute 7 and ended up losing three of their heroes. The Razor pick was not paying off for them. Twelve minutes in, however, they started to turn the game around. They caught LGD on the wrong foot and managed to take 6 kills in a row. MMY's late counter initiation did not help LGD. By this point, Hao was topping the net-worth chart with 5K, and ViCi Gaming started to plow ahead. A nice individual play coming out from fy at minute 16 secured two towers for VG.
Minutes later, Hao had just finished his Orchid, VG took a favorable 4:2 trade and were closing in on 10K in XP. LGD's Maybe didn't seem to be deterred by Hao's Orchid and continued to do well in terms of farm. However, the rest of LGD were falling far behind. At minute 24, Hao managed a spectacular Rampage during a prolonged fight. Normally, LGD's Undying and Ember should have made it through, but VG outlasted them and outfought them, helped by Fenrir's shallow grave and heals.
That was the fight that LGD had to win to get back in the game, since their heroes were not going to get any stronger from there on out. At minute 28, LGD dropped three heroes. They managed to keep their Dark Seer and Ember Spirit alive, but to no avail. Minutes later, they got team wiped once again and called "GG".
TI5 results: ViCi Gaming are leading LGD, 1:0, on the back of beautiful team plays.
Game 2
For the second game of the series, ViCi Gaming drafted Razor, Undying, Lina, Winter Wyvern, and a very unexpected Sniper. On the other side, LGD went for Shadow Fiend, Luna, Tusk, Rubick, and Earthshaker. Yao drew first blood on Hao and iceiceice responded with a kill on Sylar. A lot of early aggression coming out from LGD, while ViCi Gaming had a weak start.
A massive rotation from LGD at minute 8 ended up in a 2:2 trade slightly favoring VG, who managed to get a tower out of it. However, ViCi Gaming seemed to lack counter initiation power. They were unable to outlast LGD, lost a fight at minute 13 and dropped the advantage. Minutes later, Hao would be the lone survivor when his team was once again caught off-guard by LGD, who started to pull ahead.
At minute 20, LGD were sitting on a nice early gold advantage, leading by 17:7 in kills. ViCi Gaming fell far behind in farm and were getting ran over, as they struggled to get around the map. They got utterly slaughtered 25 minutes in and called "GG", losing their first game during their entire TI5 main event run. LGD were dominant from the laning phase until the end. VG did not have any control, except for one single time, when LGD overextended.
TI5 results: LGD manage to even out the series.
Game 3
Going into the deciding game of the elimination series, ViCi Gaming drafted Lina, Phantom Lancer, Dark Seer, Rubick, and Ancient Apparition, while LGD picked Visage, Shadow Fiend, Gyrocopter, Tusk, and Earthshaker. It was a rough early game for Super, whose Lina was being feasted upon on the mid-lane and LGD were ahead in kills, 3:0, 4 minutes in. Fy and Fenrir straightened LGD's early advantage out close to minute 10 and VG started to play the waiting game. After a one-for-one bottom tower trade at minute 17, ViCi Gaming were keeping the game neck and neck, by always managing to pull LGD to the other side of the map.
ViCi traded fy and Super for LGD's Maybe at minute 20, but they came out on top. Hao was farming consistently, while iceiceice was closing in on a Blink Dagger. VG tried to extend the game for as long as possible and slow it down. The strategy seemed to work perfectly in the their favor, as they managed to pull LGD's strings all around the map. At minute 27, however, LGD found the opening they were searching for and started taking objectives. It was becoming increasingly harder for VG to split push. LGD continued to play reactive Dota, took a favorable trade, killed Roshan and took one of VG's towers down. This would tip the scale in their favour and bring them back in the game.
ViCi Gaming slowly started to scramble down. They were forced back into base on a couple of occassions and got four-man wiped – only Hao left alive, at minute 39. Sniping hero after hero, Maybe's Shadow Fiend had become a monster. On the other side, Hao's Phantom Lancer was tanky, but failed to do enough damage. Already 20K ahead in XP, LGD picked off three of VG's heroes with no buybacks on and went for racks. At minute 44, with a 20K gold lead and closing in on a 30K XP advantage, LGD took the second set of racks. Coming into the series undefeated, ViCi Gaming called the "GG" and were knocked out of TI5 contention.
TI5 results: LGD recover from a one-game deficit and eliminate ViCi Gaming, 2:1. They are now one of the top-three teams at TI5 and have already secured themselves at least $2,170,000. LGD will play the Lower Bracket finals against Evil Geniuses, on August 8th, starting with 19:00 CEST (10:00 PDT). ViCi Gaming came in fourth and will take home $1.5 million.







Virtus.Pro at TI5
xiao8, LGD Gaming
Click on one of the pictures to open the gallery.
TI5 Lower Brackets, day 5
TI5 Upper Brackets, day 5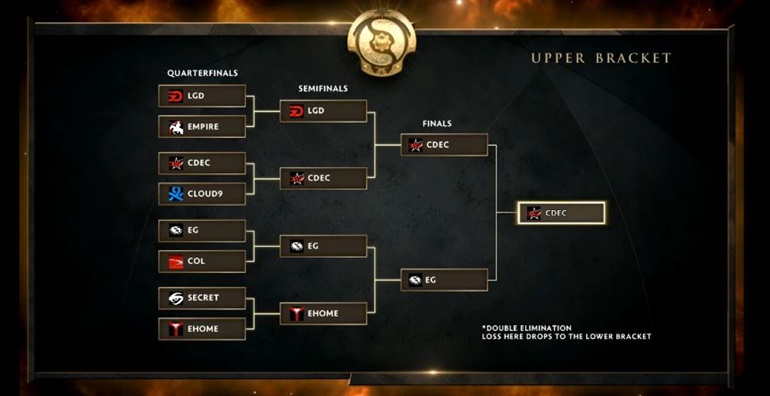 TI5 schedule, final day, August 8
The International 5 will come to an end on Saturday, August 8th. The Lower Bracket Finals scheduled to start at 19:00 CEST will be followed by the best-of-five Grand Finals and the closing ceremony.

TI5 main event format
Sixteen teams compete in a best-of-three double-elimination bracket, with a best-of-five grand final. Bracket placements were decided through group stage results. The first four Lower Bracket confrontations were best-of-one elimination series.
TI5 prize pool breakdown
The TI5 prize pool has reached a staggering total of $18,150,117.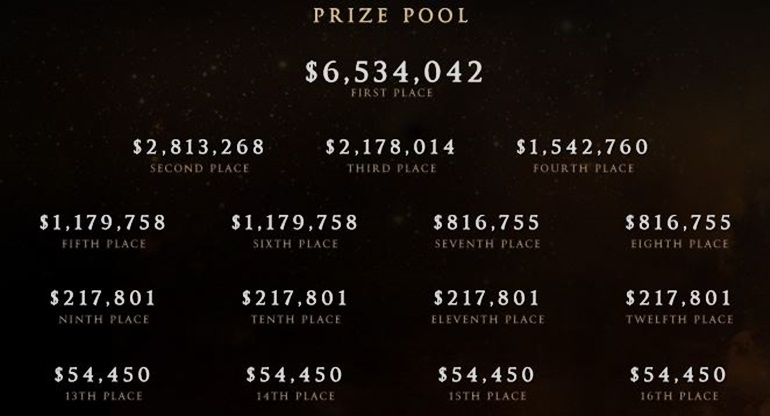 TI5 main event streams*
*According to the TI5 schedule, the Main Event broadcasts start every day, August 3rd through 8th, at 19:00 CEST.