After some jam-packed eight days of qualifier games from all four regions, the dust has settled and the regional TI5 qualifier winners and Wild Card slot holders have been determined.
UPDATE (August 9):
Evil Geniuses are your TI5 champions! Grand Finals VODS, summaries, pictures and highlights: here.
China will be sending E-Home, the Americas will be represented by compLexity, SEA will see Korean team MVP.Hot6ix join their first TI championship and Europe will put their hopes on TI veterans Na'Vi. The four Wild Card slot holders – CDEC (China), North American Rejects (Americas), MVP.Phoenix (SEA) and Vega Squadron (Europe), will battle it out for the two remaining spots.
The first place teams have joined the ranks of the other invited teams to participate in The International 5. The other four teams will travel to Seattle and compete six days before the main event in hopes to grab one of the last two remaining spots to play in the main event.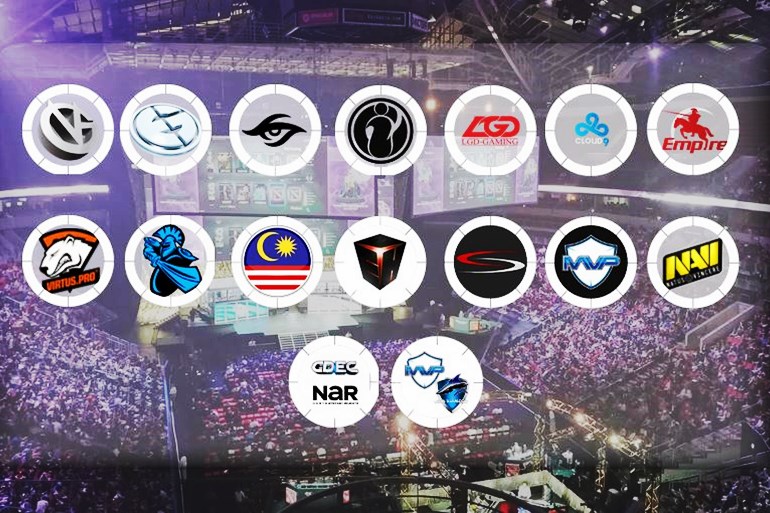 China region
China was the first region to kick off the TI5 qualifiers and the only one to carry the qualifiers as a LAN event, at the Automobile Exhibition Center in Shanghai, China.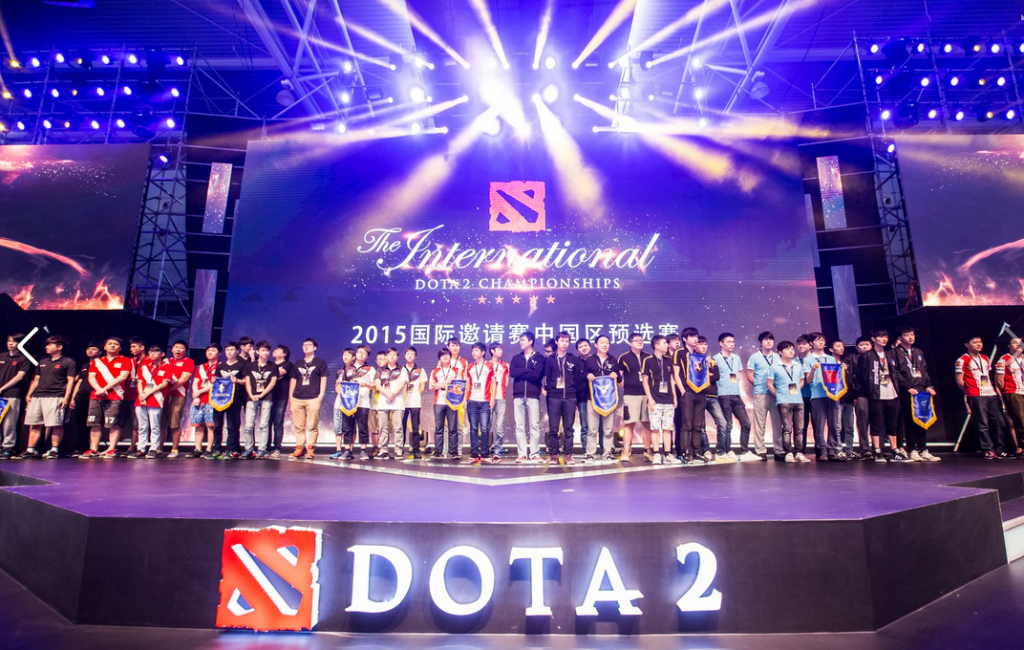 As many people expected, E-Home won the qualifiers with their star-studded lineup. They defeated CDEC, 3:1, in the TI5 Chinese Qualifiers Grand Finals.
Wings Gaming and CDEC proved to be amazing contenders for the spot. Both teams were the lowest ranked in Group B in terms of win-rates and successful encounters against the other teams they would compete with.
CDEC topped their group with 12 points. They went undefeated through the entire group phase of the qualifiers and managed to advance into the Grand Finals and take the Chinese Wild Card slot.
E-Home's "LaNm" Zhang Zhicheng's amazing Earthshaker play:
E-Home's "rOtK" Bai Fan's unheard of Clockwerk hook-shot:
A fine example CDEC's "Garder" Liu Xinzhou's skill:
Winning teams
E-Home roster

"Yang" Yang Pu,

"Cty" Chen Tianyu *officially listed as being on "loan" from team DK,

"rOtK" Bai Fan,

"LaNm" Zhang Zhicheng,

"DDC" Liang Faming
CDEC roster

"Agressif" Sun Zheng,

"Shiki" Huang Jiwei,

"Xz" Chen Zezhi,

"Garder" Liu Xinzhou,

"Q" Fu Bin
Americas region
Perhaps the biggest surprise of the TI5 Americas qualifiers, if not of the entire TI5 qualifiers overall, was that Mousesports did not qualify. After losing 1:2 to NAR in the Lower Bracket playoffs, they were eliminated, shocking many fans and upsetting compendium owners' predictions.
Mousesports had created a stir for competing in the Americas region despite consisting of two North-American players and three European ones.
compLexity was in the same group as both Mousesports – the utmost favorites, and Root Gaming – who had high hopes with veteran players Brian "FLUFFNSTUFF" Lee and Tyler "TC" Cook.
compLexity's final roster was only confirmed in May to include Tal "Simbaaa" Aizik. formerly of Fnatic. compLexity lost only one game in the group stage and swept NAR, 3:0, in the Grand Finals.
The TI5 Americas qualifiers had a few fun games to round out the group stage, when it was already clear that the teams would not advance.
The game between Mousesports and Unknown, once Unknown were knocked out of contention to advance, shows some good humor:
Many will remember this insanely fun and unconventional match between Not Today and Leviathan at the end of the group stage, when neither of the two teams had any hopes to advance. The game features techies and over 100 kills:
On a more serious note, the epic base race between VoidBoys and Wheel Whreck While Whistling was one of the highlights of the American qualifiers and shocked even Draskyl and ODPixel:
Winning teams
compLexity Gaming roster

Luiw "Zyzzy" Perez,

Kyle "swindlemelonzz" Freedman,

David "MoonMeander" Tan,

Tal "Simbaaa" Aizik,

Zakari "freek" Freedman
North American Rejects roster

Chris "USH" Usher,

Steven "Korok" Ashworth,

Arif "MSS" Anwar,

Scott "bLeeK" Jensen,

Ionnas "Fogged" Loucas
SEA region
Team Rave not qualifying came as quite a surprise. Rave were eliminated in the Lower Bracket Finals, 0:2, by MVP.Phoenix. According to Rave's manager, the team experienced Internet connection issues during their match against Phoenix.
A memorable Aegis steal from Djardel "chrissy" Jicko b. Mampusti in the game versus TnC:
"QO" Kim Seon-yeob on Templar Assassin one-shot kills "chrissy" in his base:
Another noteworthy point to focus on is that TI5 will feature the first Korean teams to ever take part in the main event: MVP.Hot6ix and MVP.Phoenix.
MVP.Hot6ix bested MVP.Phoenix in the Grand Finals, 3:1:
Winning teams
MVP.Hot6ix roster

Lee "Forev" Sang-don,

Pyo "MP" No-a,

Lee "SunBhie" Jeong-jae,

Lee "Heen" Seung-gon,

Jesse "JerAx" Vainikka
MVP.Phoenix roster

"Febby" Kim Yong-min,

"QO" Kim Seon-yeob,

"kphoenii" Damien Chok,

"March" Park Tae-won,

"NutZ" Wong Jeng Yih
European region
Europe was the most stacked of all the regions, with so many known and successful teams, including previous TI winners Na'Vi and Alliance.
Surprisingly, Alliance ended up at the bottom of their group.
In an intense series of "do or die" matches, Alliance had to win both games versus Power Rangers, in order to have a chance to advance. Power Rangers would surprise them with a Level One Roshan and an outrageous Alchemist performance. Alliance ended up losing both games.
The open qualifier team YeS really wowed viewers and pro players with their aggression and skilled plays.
4ASC progressed further than most had expected, advancing into the last stage of the playoffs before falling to Vega, 1:2.
Na'Vi had a huge turn of events. After a 0:2 loss to London Conspiracy, they ended up coming back to top their Group and win the TI5 Europe Qualifiers.
A few of Na'Vi's stellar plays in the playoffs
Akbar "SoNNeikO" Butaev saved Alexander "XBOCT" Dashkevich with Winter's Embrace four times in a row:
The infamous "SoNNeikO" Aegis steal:
A game winning double RP by Daniil "Dendi" Ishutin:
Winning teams
Natus Vincere roster:

Ivan "ArtStyle" Antonov (captain),

Gleb "Funn1k" Lipatnikov,

Daniil "Dendi" Ishutin,

Alexander "XBOCT" Dashkevich,

Akbar "SoNNeikO" Butaev
Vega Squadron roster

Semen "Cema" Krivulya,

Pavel "9pashaebashu" Khvastunov,

Vladimir "no[o]ne" Minenko,

Andrey "Mag" Chipenko,

Aleksey "Solo" Berezin
The International 5
The International 5 will take place August 3rd through 8th at the Key Arena, in Seattle, Washington, the same venue as last year. The Key Arena has a total seating capacity of over 17,000. The total prize-pool has so far reached $10,238,861 ($8,638,861 added).