The first day of the TI5 SEA qualifiers playoffs has concluded. MVP.Hot6ix defeated MVP.Phoenix, 2:1, securing themselves a trip to Seattle and a spot in the qualifiers' Grand Finals.
UPDATE (August 4):
Stay on top of the TI5 main event: results and brackets, schedule, fixtures, streams, broadcast times.
Rave eliminated TnC, 2:1, and will now move forward into the Lower Brackets to face MVP.Phoenix. Matches start on Monday, June 1, at 04:00 CEST, with the Lower Bracket finals followed by the Grand Finals.
TI5 SEA Qualifiers Playoffs: format, brackets, schedule

Double elimination bracket
Best-of-three matches
Best-of-five Grand Finals
No Upper Bracket advantage
Winners will receive an invite to TI5.
The runner up team will receive a spot in the Wild Card series taking place in Seattle, Washington, six days before the main event.
TI5 SEA Qualifiers streams
The TI5 SEA qualifiers are broadcast in English as part of the "Mega Hub" coverage provided by Twitch and the PGL studios. The Mega Hub coverage brings 35 Dota 2 personalities under the same roof.
The following Twitch channels provide 24/7 coverage of all of the matches:
TI5 SEA qualifiers tiebreaker
A best-of-one tiebreaker between Rave and MVP.Phoenix determined the seeding in the brackets.
Rave vs. MVP.Phoenix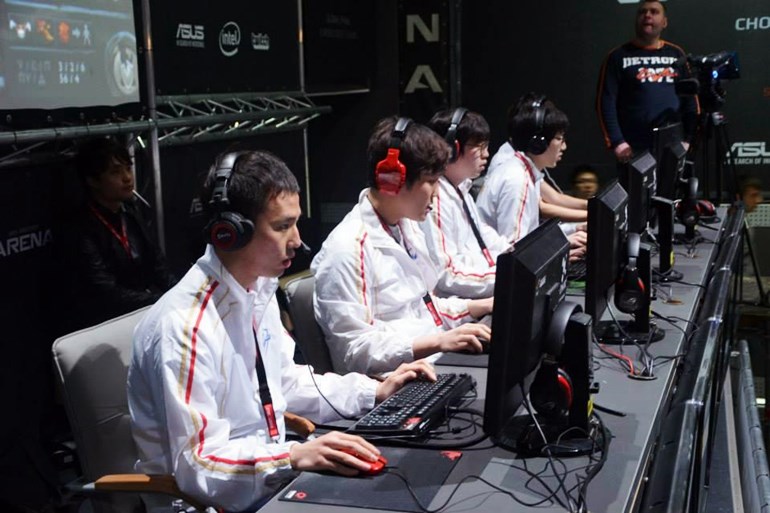 Rave grabbed first blood and the second kill at the same time. Around 14 minutes into the game, Rave had a 6:1 advantage. However, Ryo "ryOyr" Hasegawamissing's ineffective echo slams and Djardel "chrissy" Jicko Mampusti not using sonic wave resulted in a four for none trade which evened things out. At minute 20, Rave lost three heroes during a big fight on the top lane. chrissy bought back and a great fissure by ryOyr turned into team wipe on MVP.Phoenix. Rave were given the momentum, confidence and farm they needed to explode forward after that, coming out ahead in team fights, finding pick-offs and taking Roshan.
MVP.Phoenix didn't get flustered for being behind and started to find their way back into the game. They had taken down more towers than Rave and found a few of their own pick-offs. A great clutch play for "Febby" Kim Yong-min's Io ended in a 2:2 trade coming out in favor of MVP.Phoenix. It was shortly followed by a 4:0 trade in their favor in another team fight. MVP.Phoenix then marched straight to base. The base fight was in Rave's favor but then Febby bought back and the fight turned into 4 kills for MVP.Phoenix. After a team wipe on Rave at their base at minute 49 "GG" was called.
MVP.Phoenix advanced to the Upper Brackets to face MVP.Hot6ix.
Rave were seeded into the Lower Brackets to face TnC.
TI5 SEA Qualifiers Upper Bracket finals
MVP.Hot6ix vs. MVP.Phoenix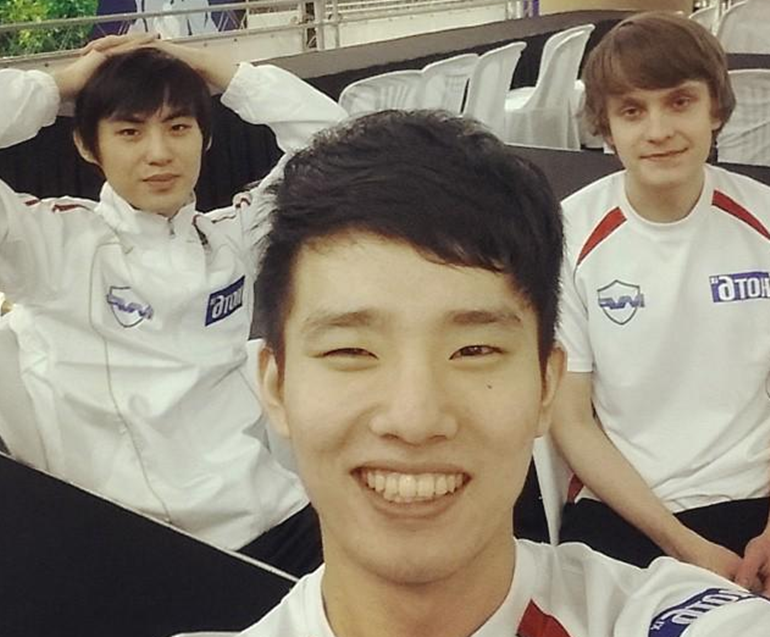 MVP.Hot6ix topped Group A in the Round Robin stage, with two wins and two draws. They only lost one game versus TnC and one versus G-Guard.
MVP.Phoenix topped Group B after they defeated Rave in the tiebreaker, 1:0. MVP.Phoenix ended the Round Robin group stage with 10 points – three wins and one draw, losing only one game to Rave.
Game 1
Game one started with a courier snipe by Febby on Hot6ix. A level one Spirit Breaker charge onto Invoker on the mid-lane turned with a great fissure to block in Slark, giving Hot6ix the first blood. Invoker had nearly double the creep kills than Slark, in the laning phase. Even exchanges, with lots of rotations, and great team coordination on both sides kept the early game close. At minute 11 there was a battle on top lane with many rotations, deaths, and great plays especially by Phoenix's "kphoenii" Damien Chok. In the end, the fight slightly favored Phoenix. Febby's shallow graves were spot on, turning around many engagements and many great clutch plays.
At 20 minutes into the game, a 3:1 fight on the bottom lane in favor of Hot6ix gave them a free Roshan. Five minutes later, a four-man wipe by Phoenix on Hot6ix evened things out once again. Phoenix were starting to pull away and build momentum and lead. Another 4:1 trade in Phoenix's favor allowed them to take a second Roshan, at minute 34. Phoenix went straight for base. A team wipe on Hot6ix gave QO a "Godlike" streak and Phoenix ended the game with a nearly 30k gold net-worth lead.
Game 2
In a really smart move, Feeby's Lina broke down all of the trees in the match up against Broodmother. The aggressive sentry wards made the off-lane difficult for Broodmother, keeping her at 0:0 in last hits until after 2 minutes in. Although the laning phase started equal for Invoker vs. PA on the mid-lane, the first blood was drawn by PA onto Invoker, at minute 5. Hot6ix took the second kill on Clockwerk in a 1:2 trade that required a huge amount of resources and rotations from Phoenix to keep the loss to the minimum. Hot6ix continued their lead killing Drow. Things started to fall apart for Phoenix. Hot6ix started to snowball and control the entire map. Twenty minutes into the game, Leshrac was topping the charts, at double Drow Ranger's worth. After a team wipe at Roshan pit, Phoenix called "GG".
Game 3
First blood went to Hot6ix and was followed by two more kills immediately afterwards. A triple kill for Jesse "JerAx" Vainikka on the bottom lane in a 3:1 trade gave Hot6ix a 6:1 lead by minute 3. The support Lina had a higher net-worth than the Queen of Pain by minute 10. Hot6ix had the first four heroes on the net-worth chart. At minute 13, a fight on the top lane resulted in a team wipe with no casualties for Hot6ix and gave them so much momentum and a massive lead of 10k gold. Phoenix took a risky Roshan at minute 15, after a 2:0 engagement in their favor. The play ended up killing Lina, giving Spirit Breaker her unstoppable streak, but it was not enough to make much impact against Hot6ix's snowballing.
In a desperate attempt to make a turn in the game, Phoenix left the base, and jumped into a big fight which ended up favoring Hot6ix. Phoenix's heroes bought back to stop the Roshan kill started by Hot6ix, knowing that an Aegis would most likely be the end of the game for them. A team wipe on Phoenix at the pit had them call "GG", at minute 27. Hot6ix took the third game in the series.
MVP.Hot6ix will advance to the TI5 SEA Qualifiers Grand Finals, while MVP.Phoenix have dropped to the Lower Brackets, where they will face Rave, tomorrow.
MVP.Hot6ix roster

Lee "Forev" Sang-don


Pyo "MP" No-a


Lee "SunBhie" Jeong-jae


Lee "Heen" Seung-gon


Jesse "JerAx" Vainikka
MVP.Phoenix roster

"Febby" Kim Yong-min


"QO" Kim Seon-yeob


"kphoenii" Damien Chok


"March" Park Tae-won


"NutZ" Wong Jeng Yih
TI5 SEA Qualifiers Lower Bracket Round 1
TnC vs. Rave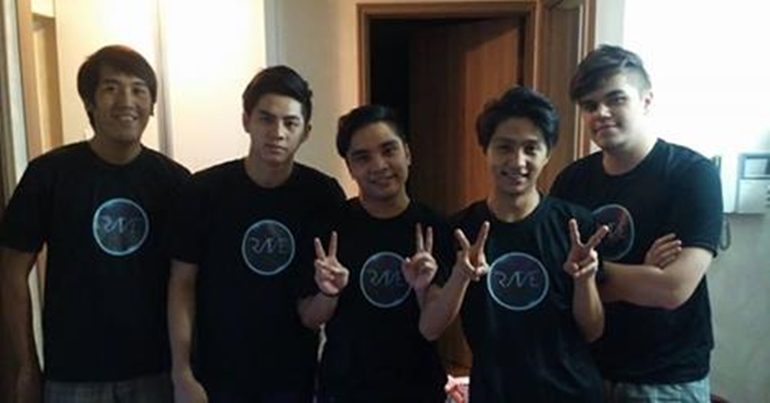 TnC came second in Group A, with 7 points – two wins, one draw and one loss. They lost one game to MVP.Hot6ix and both games versus Mineski.
Rave were second in Group B with 10 points – three wins and one draw, after losing only one game to MVP.Phoenix. They lost another game to to MVP.Phoenix in the tiebreaker, earlier today.
Game 1
First blood was drawn on Bristleback by TnC, on the bottom lane. With all of the lanes falling apart, Rave were able to make a kill on John "teehee" Linuel Abanto's Clinkz but triggered a great rotation by Earthshaker which turned the kill into a 1:1 exchange, taking out Vengeful Spirit in turn. A big fight on the bottom lane at minute 12 saw a 4:3 fight in favor of Rave, who were able to take the tower and come out ahead with a 1k gold gain, despite having lost all of their cores. The game progressed with skirmishes, exchanges and farming for both teams.
At minute 26, a huge fight at the Roshan pit resulted in a 3:0 trade in TnC's favor. With Rave having no buybacks available due to a fight just minutes before and teehee having purchased Desolator following that same earlier fight, TnC pushed into base taking the mid tower. TnC backed off and played it safe when Rave started to respawn. In just two minutes, teehee had taken down a tower, Roshan, got a triple kill and gained over 3.5k in gold. Another big team fight at mid barracks wiped out three of Rave's heroes and they called "GG".
Game 2
TnC picked up one of their favorite heroes, Bloodseeker. Even though Teehee drew first blood on Jio "Jeyo" Madayag's Shadow Fiend, he died immediately afterwards. Exchanges on the bottom and top lanes kept things even, although teehee was still controlling the middle lane and outplaying Jeyo. Bloodseeker had almost 1.5k net-worth over SF at 8 minutes into the game, but was killed in a 2:1 exchange favoring Rave shortly after.
TnC lost a fight at minute 20. Rave continued to push towers and take kills when they could. For the next seven minutes, Rave were playing it safe, taking kills from TnC's aggression. At minute 27, Rave took Roshan. A fight on the mid-lane at TnC's base gave Rave 2 kills. TnC were afraid to stray far from their base and Rave were able to continue to farm for the next few minutes. In a desperate last attempt to turn the game, TnC smoked up and went towards the bottom. The action resulted in a 3:0 trade in favor of Rave, which allowed them to push bottom lane and enter the barracks. Jeyo had a "Beyond Godlike" streak and GG was called.
Game 3
First blood went to TnC. Things seemed promising for TnC, who started out the game with a blink on Sand Sing. A Roshan attempt by TnC at minute 16 was abandoned when Rave started to approach. Rave in turn started to finish Roshan but as TnC re-approached they retreated. TnC moved in once again and took Roshan, but Djardel "chrissy" Jicko b. Mampusti snatched Aegis in what would prove to be a significant gain for Rave. They took a free Roshan and were able to take the bottom rack and force a buyback on Furion. TnC refused to give up and despite another 4:1 trade in Rave's favor they kept fighting and stood in the game. Upon respawning, they grouped up and went straight down the mid-lane, in an attempt to break high ground. TnC's efforts were unsuccessful. They finally tapped out and called "GG" after 38 minutes.
Rave will move forward to the second round of the Lower Brackets, where they will face MVP.Phoenix, tomorrow. TnC have been eliminated from the TI5 SEA Qualifiers.
Team Rave roster

Jio "Jeyo" Madayag


Mark "Cast" Pilar


Djardel "chrissy" Jicko b. Mampusti


Ryo "ryOyr" Hasegawa


Michael "ninjaboogie" Ross
TnC Gaming roster

Nico "eyyou" Barcelon


John "teehee" Linuel Abanto


Sam "sam_H" Hidalgo


Jonel Jay "seven" Maguddayao


Ceejay "gnoji" Pelagio


Mark Louise "xLucky" Reyes