The MarsTV Dota 2 League LAN playoffs and finals kick off tomorrow. Four invited Western teams – Cloud 9, Team Secret, Na'Vi, Team Empire, and six Chinese teams – Invictus Gaming, ViCi Gaming, LGD, CDEC, Newbee, E-Home, will fight over five days, June 3-7, in Shanghai, China.
MarsTV will be an incredible chance for Dota 2 enthusiasts to get a small TI5 preview, as nine out of the ten participating teams are certain The International 5 attendees.
Cloud 9, Team Secret, Team Empire, Invictus Gaming, ViCi Gaming, LGD, and Newbee were all directly invited to the TI5 main event.
Na'Vi and E-Home won their regional qualifiers, while CDEC secured a Wild Card spot.
MarsTV Dota 2 League format
The ten teams will be divided into two groups of five and compete in a Round Robin format. The teams that finish last in both groups will be eliminated from the competition, while the remaining eight teams – four from each group, will advance to the single elimination playoffs.
10 teams split into two groups of five
Each group plays a best-of-one Round Robin
Top four teams from each group advance
The eight remaining teams compete in a single elimination bracket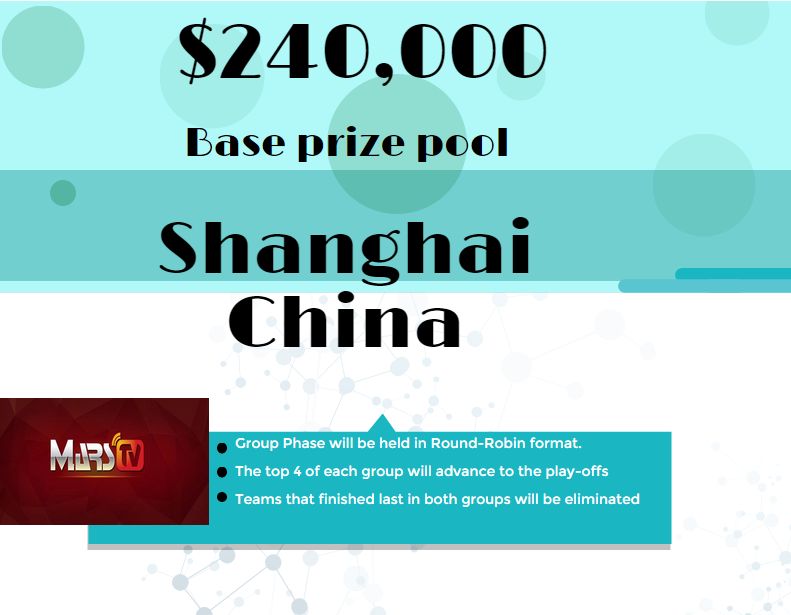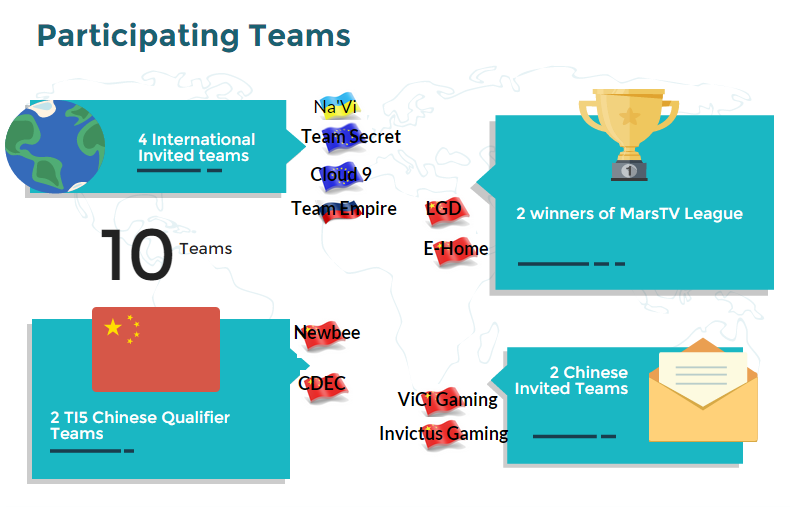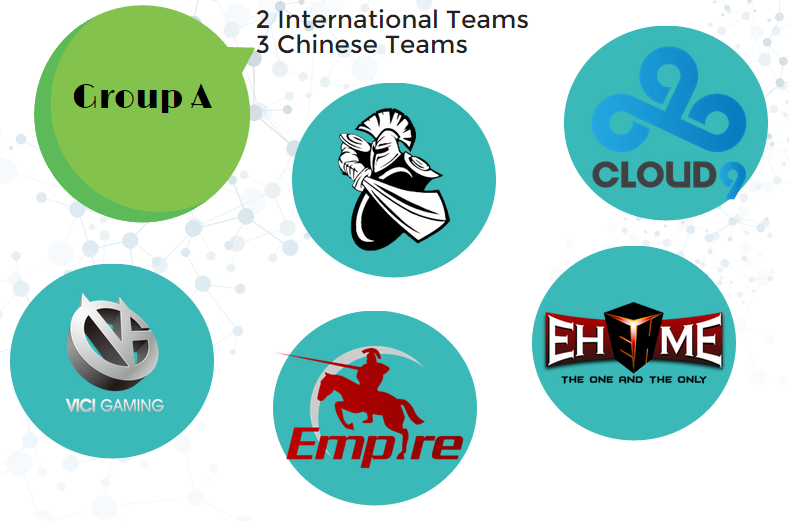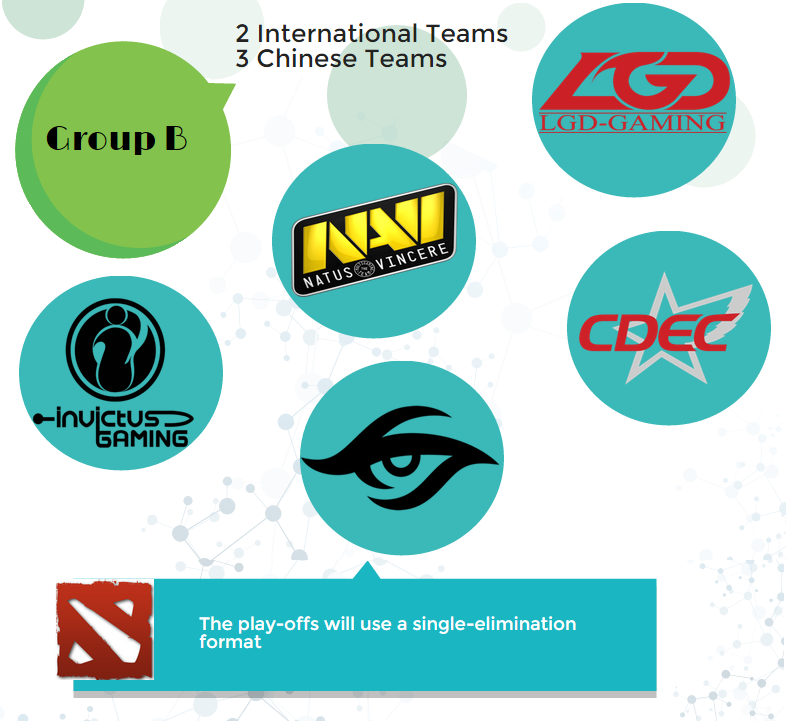 MarsTV Dota 2 League group stage schedule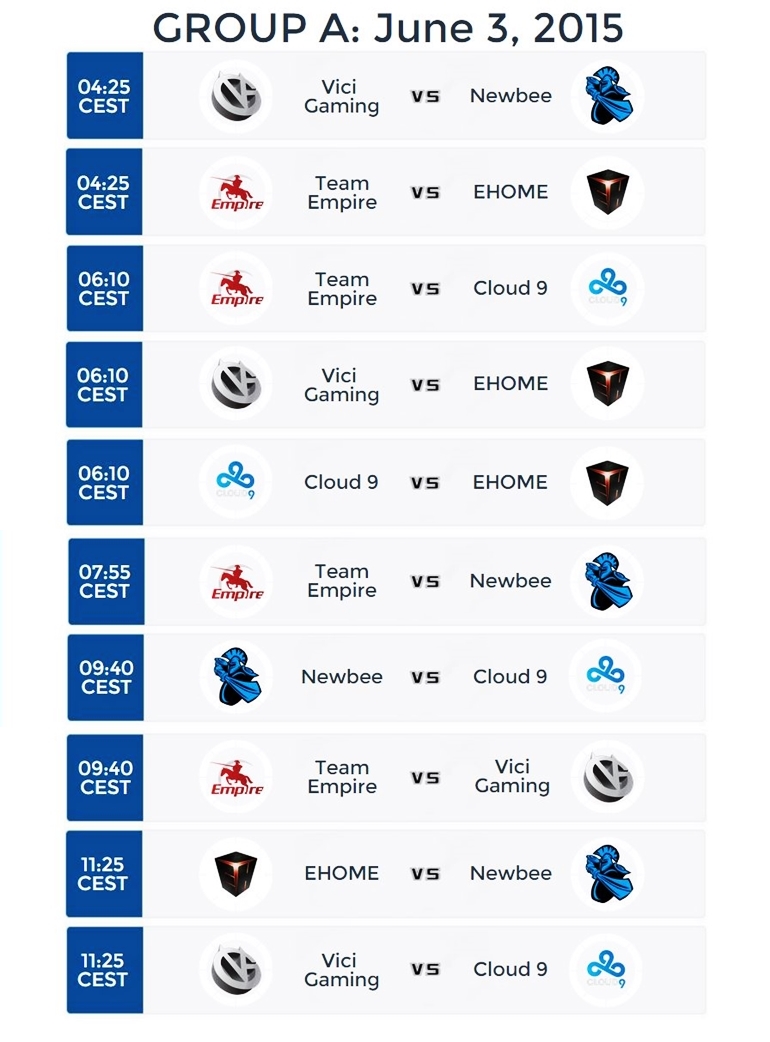 MarsTV Dota 2 League streams
Chinese, English and Russian broadcasts will be available.
MarsTV Dota 2 League tickets
The MarsTV Dota 2 League in-game ticket is available for $5.99. The bundle includes the Wailing Inferno set for Warlock. 25% of the proceeds of each sale contributes towards the MarsTV Dota 2 League prize pool.
MarsTV Dota 2 League prize pool
The $240,000 base prize pool has reached a total of $327,688. Real-time prize pool tracker provided by Cyborgmatt.
Prize distribution
1st – ~$110,000
2nd – ~$50,000
3rd – ~$30,000
4th – ~$20,000
5th – ~$12,000
6th – ~$12,000
7th – ~$6,000
8th – ~$6,000
MarsTV Dota 2 League participating teams
Western teams
Cloud 9 were the first Western team to be invited to the event.
Cloud 9 roster

Jacky "Eternal Envy" Mao


Adrian "FATA-" Trinks


Pittner "bOne7" Armand


Johan "BigDaddy" Sundstein


Rasmus "MiSeRy" Filipsen
Team Secret's invite came on the heels of their back to back wins at Red Bull Battle Grounds, on May 10, and then at The Summit 3, on May 17.
Team Secret roster

Artour "Arteezy" Babaev


Gustav "s4" Magnusson


Ludwig "zai" Wåhlberg


Clement "Puppey" Ivanov


Kuro "KuroKy" Salehi Takhasomi
Recent TI5 European Qualifiers winners, Na'Vi were invited to the tournament about one week prior to gaining their spot for The International 5.
Natus Vincere roster:

Ivan "ArtStyle" Antonov (captain)


Gleb "Funn1k" Lipatnikov


Daniil "Dendi" Ishutin


Alexander "XBOCT" Dashkevich


Akbar "SoNNeikO" Butaev
Team Empire was the last Western team to be invited to the MarsTV Dota 2 League. The Russian team had won the MLG Championships in April and first place in the D2CL Season 5, in May. Team Empire were supposed to attend the MLG Pro League LAN finals in this exact time-frame, but announced their last minute withdrawal, due to visa issues.
Team Empire roster

Airat "Silent" Gaziev


Roman "Resolut1on" Fominok


Maxim "yoky" Kim


Ilya "ALOHADANCE" Korobkin


Andrey "ALWAYSWANNAFLY" Bondarenko
Invited Chinese teams
Due to scheduling conflicts, Invictus Gaming and Vici Gaming were not be able to compete in the league's qualifiers, thus have been directly invited to the MarsTV Dota 2 League main event.
ViCi Gaming roster

Chen Zhihao "Hao"


Xie Junhao "Super"


Daryl Koh "iceiceice"


Lu Chao "Fenrir"


Xu Linsen "fy"
Invictus Gaming roster

Luo Feichi "Ferrari_430"


Wong Hock Chuan "Chuan"


Yinqi Luo "Xi"


Zeng Hongda "Faith"


Zhilei Xu "burning"
Qualified Chinese teams
LGD and E-Home have secured the first two spots in the league and have qualified for the MarsTV Dota 2 League main event in Shanghai. CDEC Gaming finished third, after a 2-1 victory over Newbee.
The last two spots for the Chinese teams were being held for the top two teams in the TI5 Chinese qualifiers. However, E-Home were the MarsTV Dota 2 League qualifiers runner-up team and were already participating in the main event.
CDEC were the runners-up in the TI5 Chinese Qualifiers and received a spot in the MarsTV League main event.
We would also like to inform you that Newbee will take part in our competition despite placing fourth in our Chinese League. The reason for this is that EHOME, LGD and CDEC, our top 3 in the league, have either been directly invited or qualified through The International Chinese qualifiers. As a result, Newbee was given the last spot.
LGD roster

Liu "Sylar" Jiajun


Lu "Maybe" Yao


Yao "Yao" Zhengzheng


Zhang "xiao8" Ning


Lei "MMY!" Zengrong
E-Home

"Yang" Yang Pu


"Cty" Chen Tianyu *officially listed as being on "loan" from team DK


"rOtK" Bai Fan


"LaNm" Zhang Zhicheng


"DDC" Liang Faming
CDEC roster

"Agressif" Sun Zheng


"Shiki" Huang Jiwei


"Xz" Chen Zezhi


"Garder" Liu Xinzhou


"Q" Fu Bin
Newbee roster

Rabbit Wang Zhang


Mu Zhang Pan


June Lin Shiyang


Banana Wang Jiao


SanSheng Wang Zhaohui
About MarsTV
MarsTV, a Chinese media company part of the Shanghai YaoYu Culture Media Co., hosted The International 2014 Chinese Qualifiers and the Dota 2 Asia Championships. MarsTV partnered up with Perfect World to organize The Dota 2 Asia Championships, known to some as "The International of the East". The tournament was set up to be very similar to The International. The starting prize pool was set at $250,000 USD, but through crowd funding of compendium sales, the prize pool reached $3,057,519.
More details available on MarsTV's website and Facebook page.