Wong "NutZ" Jeng Yih has announced that he is leaving MVP.Phoenix and South Korea and returning to his home country, Singapore. The Korean team took a commendable seventh place at TI5 and stirred much interest in the Korean Dota 2 scene during their journey at the event.
This concludes my 1 year journey in Korea with @SC2MVP . Heading back to Singapore now.

— Wong Jeng Yih (@NutZdoto) August 16, 2015
Wong "NutZ" Jeng Yih has announced on his Twitter account that he is leaving Korea and heading back to Singapore. Nutz was in the country for one year, while he was playing for the team, having originally joined the organization in August of 2014, as a member of MVP.Hot6ix.
NutZ's departure appears to be an amicable one and the support player has not made any other announcements regarding future plans. There has been no official statement from the organization regarding plans for replacing the Singapore player.
@NutZdoto @kpiidota @QOdota Take care! have a safe flight was fun being teammate with u! Febby has twitter too Warnut LOL its @Febbydota

— March (@MarchDota) August 16, 2015
Park "March" Tae-won had revealed in multiple interviews during TI5 that he had upcoming military service obligations and would be taking a step back from gaming after the event. There still has been no official announcement regarding the precise time of his departure and any replacements for his role.
MVP.Phoenix and TI5
MVP.Phoenix had an impressive run at TI5 this year and were able to showcase some rising talent and skill that caught the community's attention.
After sweeping Team Rave, 2:0, in the TI5 SEA qualifiers Lower Bracket finals, Phoenix moved on to the Grand Finals but were defeated by MVP.Hot6ix, thus securing the region's TI5 Wild Card slot.
MVP.Phoenix, along with CDEC, prevailed in the TI5 Wild Card series, earning the two remaining spots in the main tournament. The Koreans bested Team Archon, 2:1, before being swept by CDEC in the Upper Bracket finals. They then defeated Vega Squadron, 2:1, in the Lower Bracket finals to secure their placement in the main event.
During the group stage of TI5, the team held their own in Group A and eventually placed fifth, thus being seeded in the Lower Brackets for the main event.
They defeated the defending champions, Newbee, in the brutal best-of-one elimination series on the first day of the main event, and then continued to impress fans by defeating Team Empire, 2:0, on the second day. They were eliminated by ViCi Gaming, 2:0, on the fourth day.
Read a full history of the Korean team: MVP.Phoenix, one of the two aces up Korea's sleeve at TI5
MVP.Phoenix TI5 roster:

Kim "Febby" Yong-min


Kim "QO" Seon-yeob


Damien "kphoenii" Chok


Park "March" Tae-won


Wong "NutZ" Jeng Yih
Wong "NutZ" Jeng Yih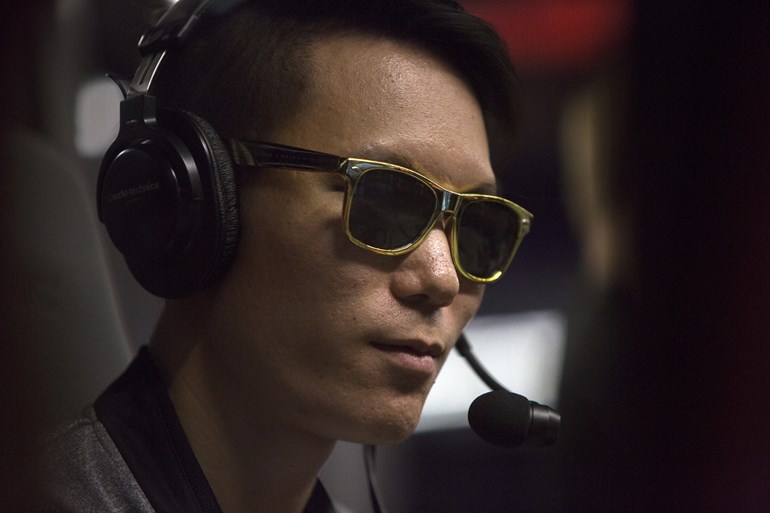 NutZ has a longer Dota 2 career than some of his MVP.Phoenix teammates. He started out in the spring of 2013, playing for Flash eSports. He stayed there for four months before joining MVP.Hot6ix, in August of 2014. He was transferred to MVP.Phoenix in March 2015 and was the last member to join the current lineup and complete the roster.