In the Southeast Asian region, which is typically given only one spot to represent a series of small countries, Korean team MVP.Phoenix has to compete heavily in order to keep themselves in the spotlight and gain international experience. During the past year, with the emergence of teams such as Rave and Fnatic (formerly known as Team Malaysia), as well as their sister-team MVP.Hot6ix, MVP.Phoenix has had limited exposure in major and premier international events.
With top placements in all local Korean tournaments, as well as in Southeast Asian regional tournaments, such as the IeSF Asian Championships and Nexon Sponsorship Leagues, MVP.Phoenix work hard and strive to take their success to a global level.
After sweeping Team Rave, 2:0, in the TI5 SEA qualifiers Lower Bracket finals, Phoenix moved on to the Grand Finals to face their so-called "sister-team" MVP.Hot6ix. Hot6ix ended up besting MVP.Phoenix, 3:1, in the grand finals. Phoenix didn't leave the qualifiers empty handed and grabbed one of the four TI5 Wild Card slots available.
While both Kim "QO" Seon-yeob and Park "March" Tae-won had an opportunity to play in the Wild Card series at TI4, the other three members will be giving it their all for the first time.
Korea enters the Dota 2 scene
In September 2013, MVP signs their first Dota 2 team, which had been playing as Team Ashu. Shortly after, in November, the organization would already sign their second Dota 2 team, bringing Jimmy "DeMoN" Ho to the MVP.Phoenix roster, just weeks later. On December 28th, the Phoenix squad would start off with a bang and win the Nexon Sponsorship League Season 2. DeMoN announced his departure from the team immediately following their championship debut.
MVP.Phoenix went on to take second place in the Korean Dota League Season 1 and 7th-8th in StarLadder StarSeries Season IX. MVP.Phoenix then won the Korean Dota League Season 2. However, the absolute highlight of their short run as a team back then, was the fact that they managed to earn a Wild Card Series spot for The International 4, by finishing 2nd in the TI4 Southeast Asia Qualifiers.
Opportunity comes knocking
At The International 4, MVP.Phoenix were sorely disappointed, as they finished in last place, having been eliminated in the play-in series by Team Liquid. They only managed to land one win in five matches.
Unlike most teams that undergo significant roster reshuffles post-TI, or disband completely, MVP.Phoenix stayed together and continued to work hard. The squad regained their composure and grabbed another championship title at the IeSF Asian Championships and one at the Korean Dota League Season 3. After a sub-par result at ASUS ROG DreamLeague Season 2, they placed second in the Korean Dota League Season 4 and fourth at i-League season 2 and StarLadder StarSeries season XI. However, it would be their 13th-16th placement at DAC that would incite the organization to take some action.
MVP.Phoenix's first roster changes in a year
Following DAC, the MVP.Phoenix decided to make some roster changes, the first time in a year. They kept both March and QO and, on February 24, Kim "Febby" Yong-min and Damien "kphoenii" Chok joined the team, while Lee "Heen" Seung-gon and Lee "Forev" Sang-don moved to the MVP.HOT6ix division. On March 11, Lee "Reisen" Jun-yeong went inactive and was replaced by Wong "NutZ" Jeng Yih.
Since then, MVP.Phoenix have only had the opportunity to compete in the MLG Pro League Season 1 – where they finished fourth, and the TI5 SEA Regional Qualifiers – where they seized the second place.
Their run in the TI5 SEA qualifiers showed how dynamic and skilled the team is, and how much potential it exhibits. With significant talent and continued resiliency and determination MVP.Phoenix have the opportunity to break their previous threshold.
MVP.Phoenix roster:

Kim "Febby" Yong-min,

Kim "QO" Seon-yeob,

Damien "kphoenii" Chok,

Park "March" Tae-won,

Wong "NutZ" Jeng Yih
Kim "Febby" Yong-min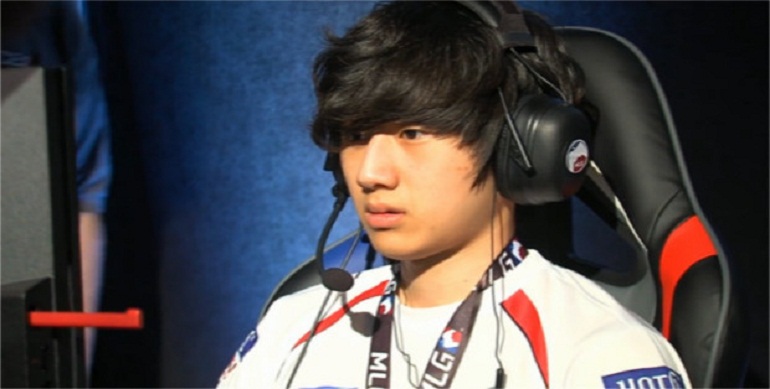 Febby is one of the veterans on the team. He started his career in 2012 and played for team Kaipi for some time before joining FXOpen Esports, in June 2013, and a series of other smaller teams in the Korean region, such as For Our Utopia, StarTale, BirdGang, and PokerFace. He joined MVP.Phoenix in February 2015.
Kim "QO" Seon-yeob

QO started his competitive Dota 2 career as a part of FXOpen e-Sports, joining at the same time as Febby. After leaving the team, he went to 5inQ in late 2013, where he stayed for several months. He then moved over to MVP.Phoenix, in March 2014, and has been a part of the team ever since, even after the disappointing performances of TI4 and DAC.
Damien "kphoenii" Chok
kphoenii has a relatively short history of playing competitive Dota 2. He started his career towards the end of 2014, playing with Australian team Can't Say Wips. Later, he moved to Korea to play for MVP.Phoenix, in February of 2016. The only Australian team member, kphoenii and March are the only non-Korean natives on the team.
Park "March" Tae-won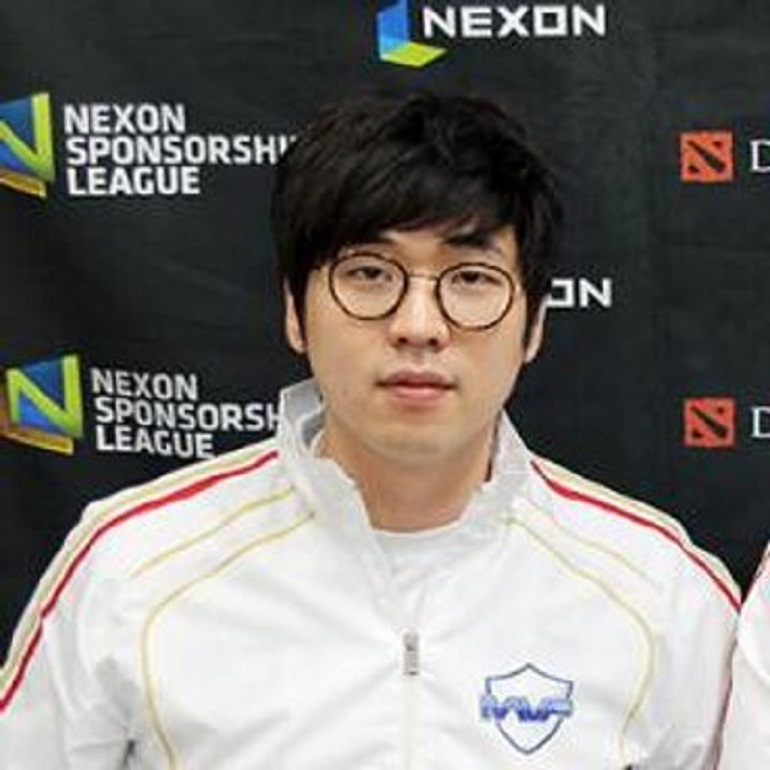 March started his professional career in Dota 2 as part of team FXOpen Esports, where he was teammates with both Febby and QO for some time. After leaving the team, he went to MVP.Phoenix in March 2013. He has been with the team the entire time ever since. Being from Singapore, he is one of the two players on MVP.Phoenix who are not Korean natives.
Wong "NutZ" Jeng Yih
NutZ has a longer Dota 2 career than some of his teammates. He started out in the spring of 2013, playing for Flash eSports. He stayed there for four months before joining MVP.Hot6ix, in August of 2014. He was transferred to MVP.Phoenix in March 2015 and was the last member to join the current lineup and complete the roster.
Photo credits: Valve and joinDOTA