Invictus Gaming is a Goliath on the landscape of Chinese Dota 2 teams. Towering above their counterparts with an indisputable presence, Invictus Gaming has been a part of virtually every premier and major tournament in the past year. TI5 will mark their fifth International attendance.
Five highly respected players have joined together in the latest incarnation of Invictus Gaming. A direct invite to TI5 was certain for the organization which has competed in every International event since its inception and even took a championship title at The International 2.
Equally impressive is that all of Invictus Gaming's players have their own record of multiple appearances at the most esteemed Dota 2 tournament in the world. Luo "Ferrari_430" Feichi has participated in all four previous International events with IG exclusively.
Organizational sprouting and growing pains
Invictus Gaming was founded in 2011 by Wang Sicong – the son of the richest man in China. He hoped the team would not only dominate with skill, but also set a high level of professionalism and player compensation. Invictus Gaming were able to secure incredibly talented players who each had superb skills, including Wong "Chuan" Hock Chuan, Luo "Ferrari_430" Feichi and Zeng "Faith" Hongda – all of them members on the current Invictus Gaming roster, as well.
Growing pains are a normal part of maturity and development. In its infancy stage, the organization's appearance at the first International was less spectacular and Invictus Gaming would make the necessary adjustments to aid in their continued growth.
A second invitation for Invictus Gaming to attend TI2 would become a monumental milestone, as they were able to secure first place and claim the coveted championship title – an outstanding performance, that would become an indicator of the great heights the organization would reach.
Stability would grant the team continued success and steady gains in championship titles in various premier and major tournaments during 2012. Unsurprisingly, they received a third invitation to The International 2013. With high hopes and expectations, the same roster approached their next milestone but would become disappointed, as they proved to be too weak to climb higher than a commendable fifth place.
Invictus Gaming changes and identity crisis
Unsatisfied with the results, Invictus Gaming tried to re-identify their Dota 2 squad: some players left the organization in search of new adventures, while others would continue to work hard to better themselves from within. After the roster changes, Invictus Gaming struggled to become comfortable again and establish a solid identity of the giant it was growing into.
Soon enough, IG's presence became strong and domineering. They took first place at events such as Red Bull ECL 2013, WPC 2014 and ESL One Frankfurt 2014, second in the G-League and fourth at StarLadder StarSeries Season IX.
After another disappointing result at The International 4, where they came in seventh, the team reshuffled once again, searching for the proper mix befitting of their stature.
Rise of Goliath
In March, Zeng Faith Hongda returned and Zhilei Burning Xu also officially joined the Invictus Gaming roster.
Since the changes, Invictus Gaming have provided a high level of competition to their Chinese and international rivals, maintaining a strong and at times threatening presence.
Always a team to achieve placements during tournament playoffs, IG towers above their peers. The team has seized first place at Major All Stars and grabbed second place from Cloud 9 at StarLadder StarSeries XII. They climbed on the second step of the podium in Red Bull Battle Grounds, after falling to the seemingly unstoppable force of Team Secret, in the Grand Finals.
Invictus Gaming managed to land some other commendable placements in other premier tournaments such as The Summit 3, i-League Season 3 and MarsTV Dota 2 League.
IG did manage to bounce back to a first place finish at ECL 2015 Spring – where they demonstrated an incredible showcase of strength and skill – and came in fourth at ESL One Frankfurt 2015, where they fell to Team Secret again.
Invictus Gaming towers above other Dota 2 teams, casting a shadow on the playing field when they show up to an event. The International 5 will be the perfect battlegrounds to measure their robust growth.
Luo "Ferrari_430" Feichi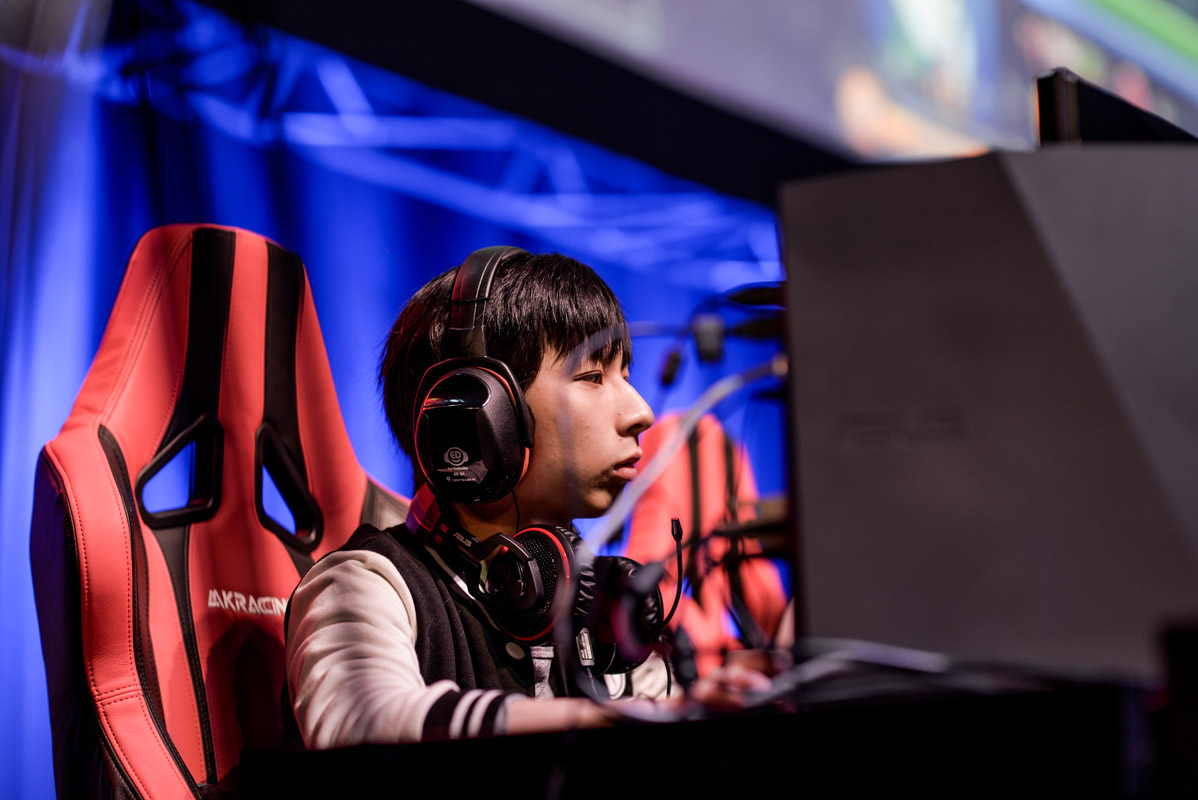 Ferrari is considered one of the best mid players in the world. Nicknamed "the pianist", his fingers move with speed and grace across the keyboard, commanding spells in a beautifully orchestrated manner. He is revered as one of the best Invoker players, thanks to the way he manages to manipulate the complexity of the hero's spell combinations.
Luo "Ferrari_430" Feichi started his professional Dota 2 career with Invictus Gaming in 2011. The International 5 will be his fifth International with Invictus Gaming
Wong "Chuan" Hock Chuan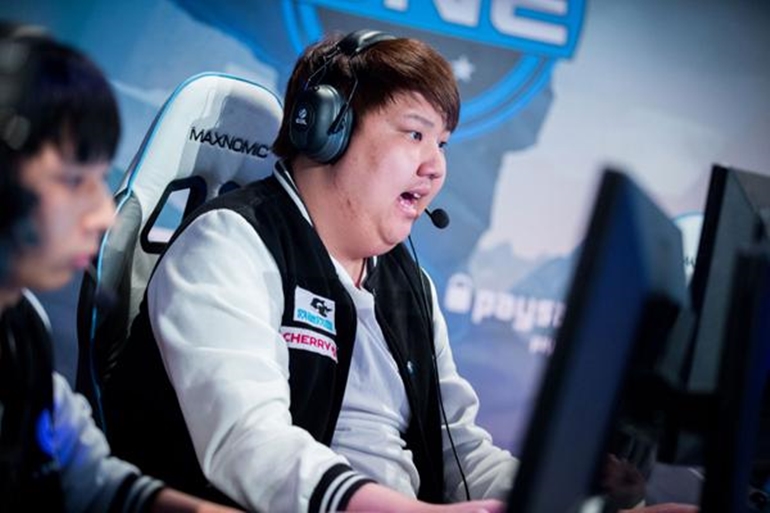 Over 6 feet tall and a former basketball player, Chuan is Dota's "lovable giant". Chuan switched over to Dota 2 in 2011, when an injury took him out of the basketball court. The Malaysian support player has a tremendous fanbase, both inside and outside of China, and is known for being humble and friendly.
He started his career in 2011, with LGD Gaming, but transferred to Invictus Gaming after the first International. In September of 2013, he departed the organization for a five-month stint away from competitive gaming, before coming back to his "home", at IG.
Yinqi "Xi/Luo" Luo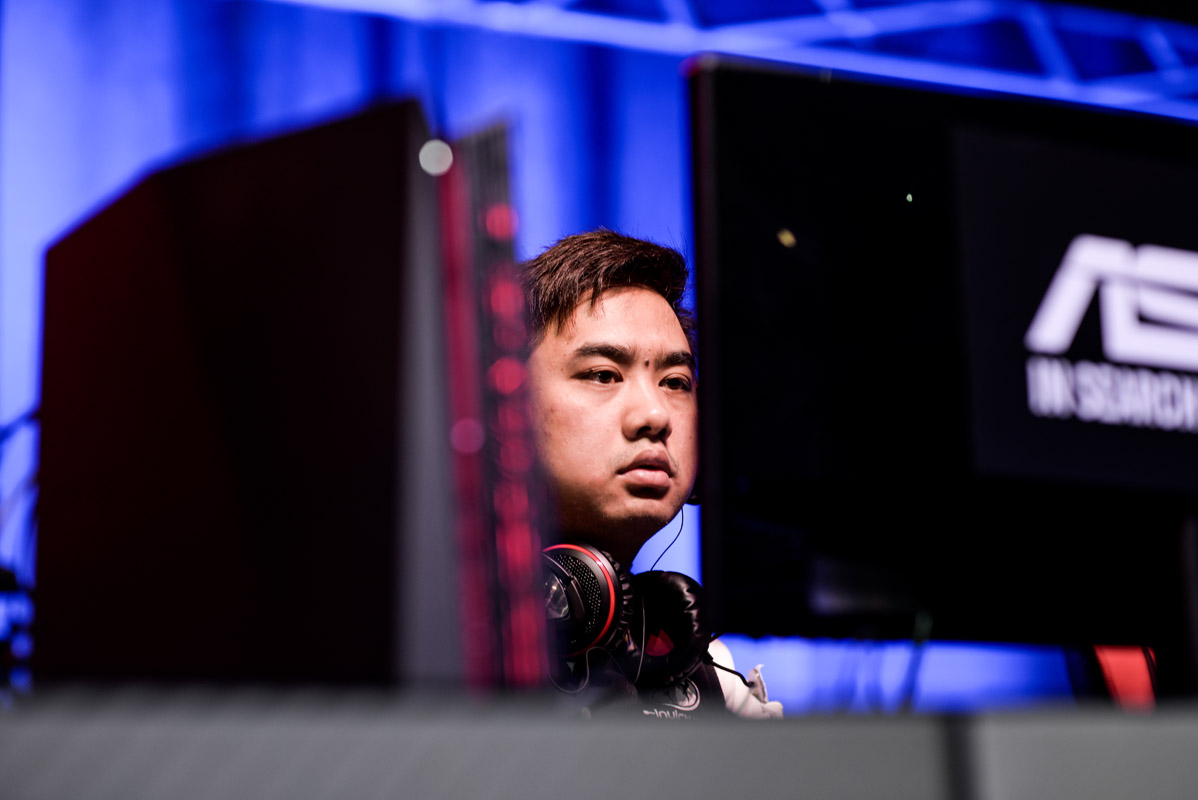 Invictus Gaming is Luo's first major team in the Dota 2 competitive scene. Although he started his career in 2012 with a team called World Elite, he was the only team member to practice Dota 2 prior to the team's participation in The International 2. Needless to say, the team performed poorly and would later disband. He then joined RaTtLeSnAkE for a brief period of time, with no results despite strong performances. The team was invited to the TI3 Eastern Qualifiers, but failed to advance. Luo left shortly after.
He joined Invictus Gaming in February 2014 and competed in TI4 with IG. He has recently switched from carry to offlane when Zhilei "burning" Xu joined the team. He has been displaying exemplary performances and synchronicity ever since.
Known for taking a leadership role and setting the pace and rhythm of the matches for the team, Luo has developed the nickname "Director Luo".
Zeng "Faith" Hongda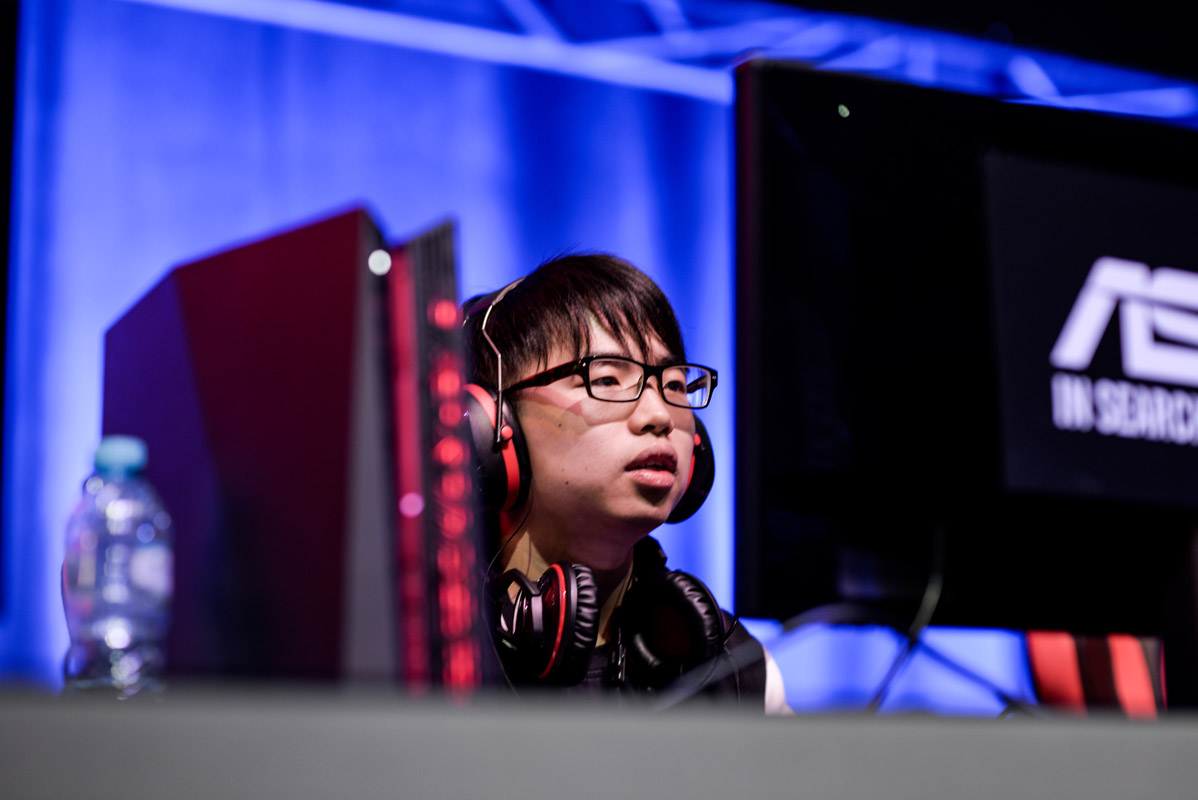 Faith started his career in 2011 on a team known as TyLoo. Tyloo Gaming is a Chinese multi-gaming organization, currently without a roster in Dota2 but was one of the teams invited to the first International based off of their reputation for being one of the best Chinese teams in DotA 1 in 2011.
Faith is a support player who has an incredible chemistry with Chuan's play-style. Leaving IG only weeks before Chuan did, in August 2014, to join LGD, he later returned in March 2014 and resumed his role as the team captain.
Zhilei "burning" Xu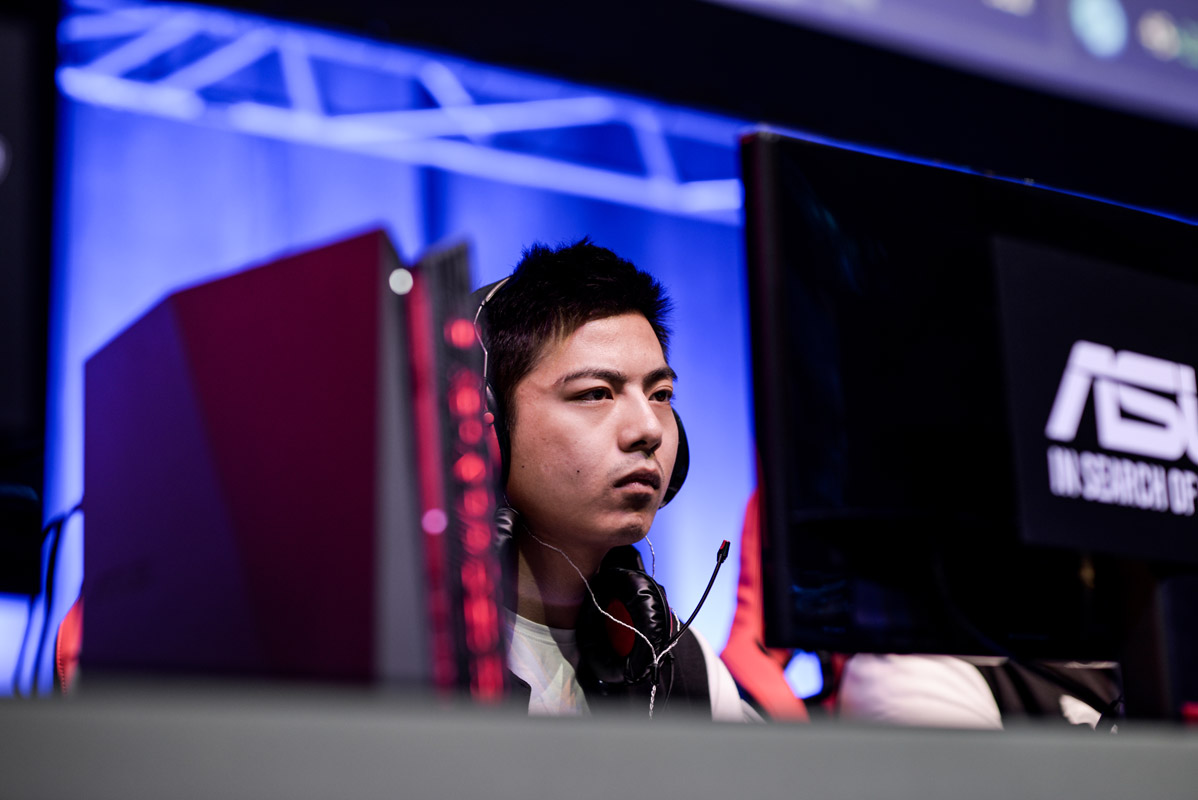 Burning is regarded as one of the best and most experienced carry players in the world, probably the most famous Chinese Dota 2 player of all time, considered by many a legend. With such steep and enormous revere from others and a nickname of B-God, it's no wonder he joined Invictus Gaming.
Burning is the exemplification of consistency and superior performances. He has an exceptional ability to farm while still remaining active in the game, by supporting his team quickly in fights and taking objectives when necessary.
Introduced to DotA by his friends, at the end of 2007, it wouldn't be until his last DotA 1 team, DK, transitioned to Dota 2 that Burning would make his first splash into the scene. Burning stayed with DK until after TI4, when he left the team after a fourth place finish, and decided to retire from competitive play.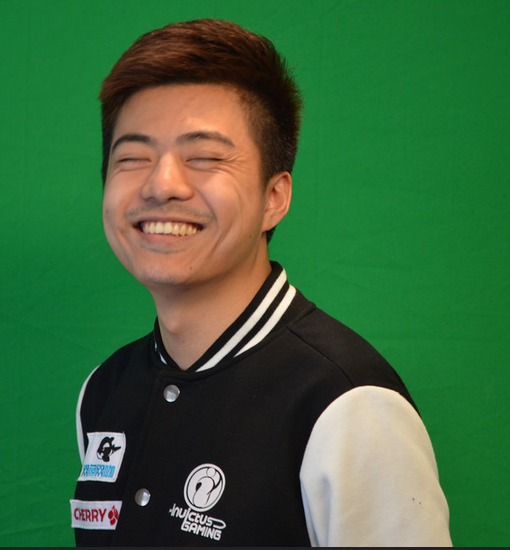 However, it seems that he was not able to keep his urge to compete subdued and returned from his retirement to form a team with a group of other "retired" players. The team was called Big God and was founded especially for the Dota 2 Asia Championships. They claimed they had not practiced enough for the event and were out of shape, but they still ended up taking fourth place.
Burning joined Invictus Gaming the following day after Big God disbanded, in March 2015.