Natus Vincere is Latin for "born to win", an aphorism that would prove to be true over and over again for the Ukrainian team. Boasting the record for the Dota 2 team with the most championships to date, success seems to come naturally for the team. Na'Vi have participated in all four previous International tournaments and took the championship title, in 2011.
Natus Vincere did not receive a TI5 direct invite this year, due to their numerous recent roster changes and inconsistent performances. The Ukrainian team had always been an ever present fixture at the event, seizing first place at The International 1, second place at TI2 and TI3 and eighth place at TI4. Determined to not miss a year and break tradition, Na'Vi gave it their all to gain access for the fifth time. Recent TI5 European Qualifier winners, El Clásico legends Natus Vincere bested Vega Squadron, 3:1, in the grand finals, and earned their TI5 spot.
With a team made of an absolute legend, two core members gifted with extraordinary skill and experience, one of the best offlaners in the world, and a new rising talent who has won over Dota 2 fans from around the world, Na'Vi's recent disappointing performances could easily be washed away by their performance in the upcoming TI5 Main Event.
After all, nothing is impossible: Natus Vincere have staged exceptional comebacks during the qualifier games and have been in a good shape ever since.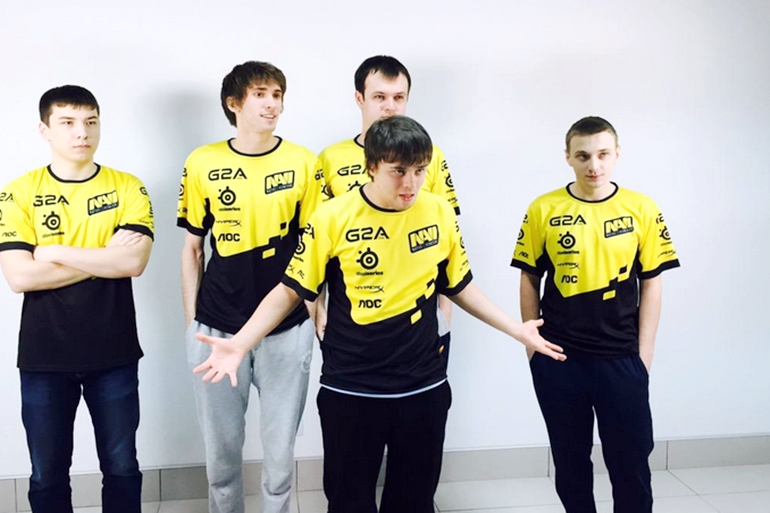 Born to win
Natus Vincere is a Ukranian multigaming organization which was founded in 2009. In 2010, they picked up a Dota 2 division consisting of Artur "Goblak" Kostenko, Alexander "XBOCT" Dashkevich, Andrey "Mag" Chipenko, Deff-, and Bogdan Axypa Boychuk.
Two months later, both Mag and Oleksandr Deff- Stepaniuc left the organization and were replaced with Daniil "Dendi" Ishutin and Ivan "Artstyle" Antonov. Then, in June, the team replaced Goblak and Axypa with Clement "Puppey" Ivanov and Dmitriy "LighTofHeaveN" Kupriyanov.
Soon after their formation, Natus Vincere were invited to the first International, in 2011 and managed to seize the first ever TI championship title.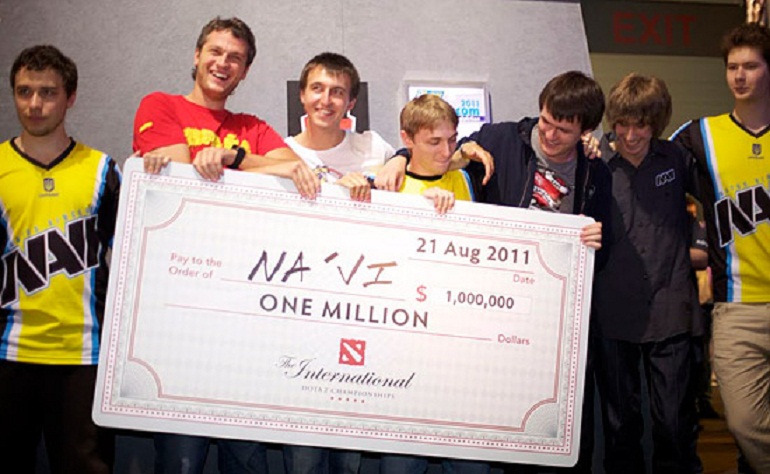 A few months after TI1, "Artstyle" left the team, triggering a debacle regarding contracts and prize winnings that resulted in teams such as Na'Vi and Moscow 5 calling for a boycott against the International Champion. Despite his departure, the team went on to win the Electronic Sports World Cup 2011 a few weeks later. Sergey "ARS-ART" Revin joined the squad shortly after.
With successions of wins after wins for the next few months, the team secured five more championship titles and two more runners-up placements in premier tournaments leading up to The International 2. The Ukrainian squad was on fire.
No signs of stopping
Running full steam ahead, Na'Vi plowed through The International 2 to the grand finals once again, this time taking the runners-up slot behind Invictus Gaming. Na'Vi seized the championship title for seven out of their next eight tournaments, only taking an uncharacteristic third place in the ASUS Open 2012.
The team was able to maintain their momentum in February, when they underwent more roster changes with ARS-ART and LighTofHeaveN leaving the team and being replaced by Gleb "Funn1k" Lipatnikov and Kuro "KuroKy" Salehi Takhasomi.
Then, for a third year in a row, Na'Vi ran through their competition and headed into the grand finals of the most prestigious tournament of the year, The International. They took the runner-up spot once again, underneath Swedish team Alliance.
For the next several months, the team would continue their domineering streak: another five championship titles, one second place and one third placement.
Their sixth place finish at StarLadder StarSeries Season IX would be the beginning of a new pattern, that was inconsistent with their previous record.
Slipping from the top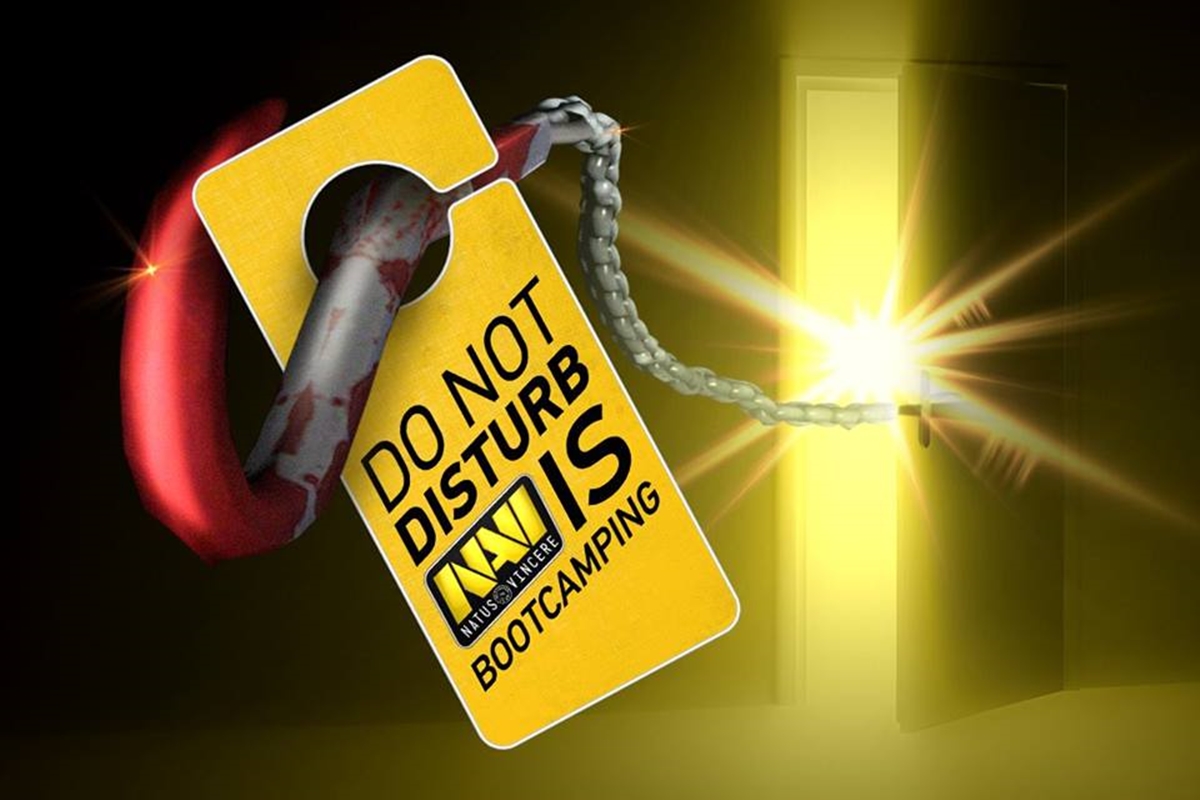 Natus Vincere's sub-par performance at StarLadder would be the start of a bad streak of similar results leading up to, and including, The International 4, where the team took a disappointing eighth place.
Shortly after the event, a shocking announcement revealed that both Kuroky and Puppey had left the team.
After a series of roster changes and continued fifth-eighth place finishes, their last roster change occurred on April 5th, when they welcomed back Gleb "Funn1k" Lipatnikov and Ivan "ArtStyle" Antonov and made Akbar "SoNNeikO" Butaev an official member after his two-week trial.
Natus Vincere, in a better shape
Due to their numerous recent roster changes and inconsistent performances, Na'Vi did not receive a TI5 direct invite, but were invited to compete in the European qualifiers. There, they displayed much of their original skill, as they staged an epic comeback in the group stages and eventually became the winners of the qualifiers.
They were invited to the MarsTV Dota 2 League. Due to unfortunate circumstances, Natus Vincere's captain, Ivan "ArtStyle" Antonov, was unable to make the trip to Shanghai, China and the team played with a stand-in from Chinese team Energy Pacemakers. Na'Vi were eliminated early in the group stage, with a 0-4 score.
Na'Vi were then directly invited to the online League phase for DreamLeague Season 3 and qualified for the LAN playoffs, where they eventually came in second after being defeated by Virtus.Pro, 3:2, in the Grand Finals.
Natus Vincere roster:

Ivan "ArtStyle" Antonov,

Gleb "Funn1k" Lipatnikov,

Daniil "Dendi" Ishutin,

Alexander "XBOCT" Dashkevich,

Akbar "SoNNeikO" Butaev
Ivan "ArtStyle" Antonov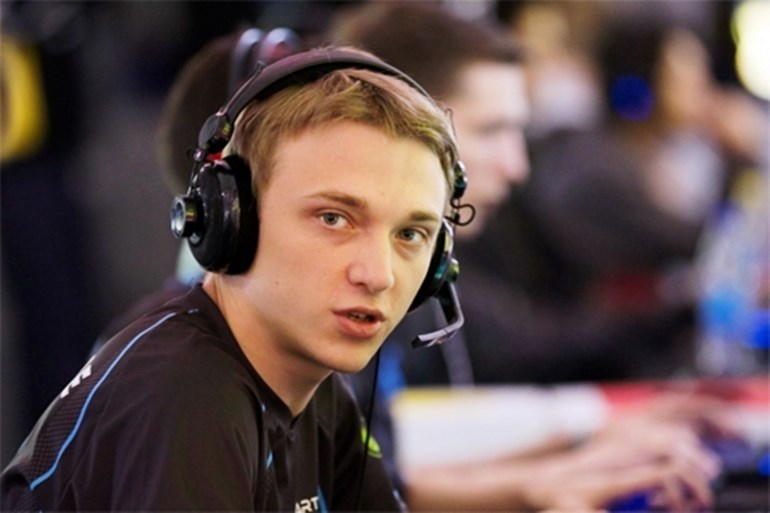 A legendary Ukrainian player, Ivan began his Dota 2 career with a bang, joining Na'Vi in 2010 and seizing the championship title for the International 2011, after going undefeated until the grand finals and defeating EHOME, 3-1. In an incredibly controversial move, Ivan left the team in the following weeks, without giving a percentage of the prize earnings to the organization, causing a boycott of the professional player by teams such as Na'Vi and Moscow 5.
Ivan "ArtStyle" Antonov then joined team Darer and attended The International 2012 where his team tied for last place in the group stage. In September, he parted ways with the team and joined an all-Ukrainian squad called Team Kharkiv, and then team Eclypsia, in October. The team disbanded in November 2012, and Ivan retired from competitive gaming until April 2015, when he rejoined Na'Vi along with Funn1k.
Despite having had an early start in Dota 2, as well as being known as a legend, Ivan has just two significant achievements to date: the championship title at The International 2011 and the second place in DreamLeague Season 3 2015.
Gleb "Funn1k" Lipatnikov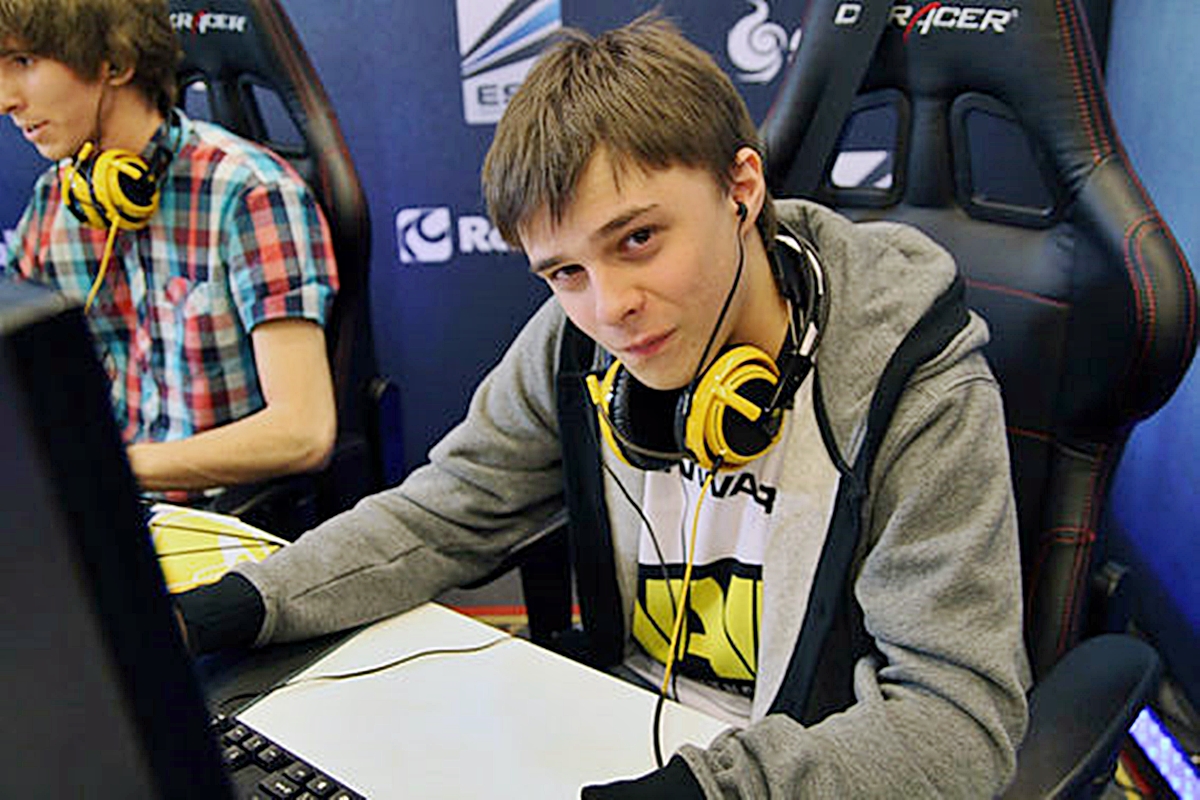 Considered to be one of the best offlaners in the world, Gleb started playing Dota 2 professionally in 2010. During the first two years of competitive gaming, he had several short stints on various teams, including The Retry, DTS and Darer. In September of 2012, he joined Team Empire for approximately five months. With Empire, he took top three placements in all tournaments they participated in and won five championship titles.
In February of 2013, he joined Na'Vi. He has been with the team ever since, apart from a short break he took in February 2015. Funn1k returned on Natus Vincere's roster on April 5th, 2015.
Funn1k participated in both TI3 and TI4 with Na'Vi. TI5 will mark his third appearance in the Main Event.
Daniil "Dendi" Ishutin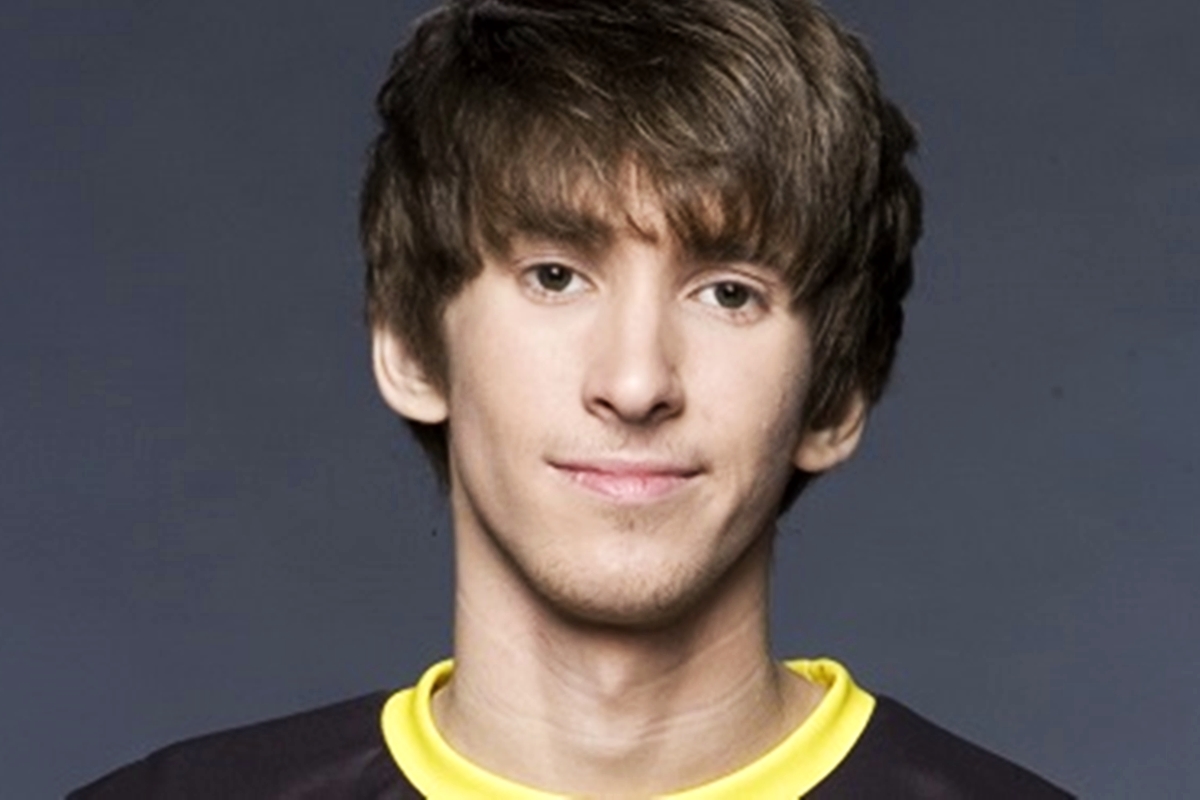 Well known for his solo mid skills, Daniil "Dendi" Ishutin is regarded as one of the most creative players in the scene today, and is renowned for his unorthodox play-style and unconventional item builds. His personality, skill, and long successful history make him one of the popular Dota 2 players in the world. His story was featured in the documentary film "Free to Play".
Daniil got an early start with competitive gaming in Internet cafes, when his older brother married, moved out and took the family's PC with him. He started to play DotA professionally in 2006, proving his skills and talent already as a part of a young Ukrainian squad.
Daniil joined Natus Vincere at the end of 2010, when the team was newly formed, and has been with the organization for the entire duration of his Dota 2 career.
As a stable member of the team, he has shared in all of their achievements through the years. Danill is tied with Clement "Puppey" Ivanov and XBOCT for 1st place on Liquipedia's list of most accomplished players. He is one of only a handful of players who attended all four previous International tournaments TI5 will be Dendi's fifth International with Natus Vincere.
Alexander "XBOCT" Dashkevich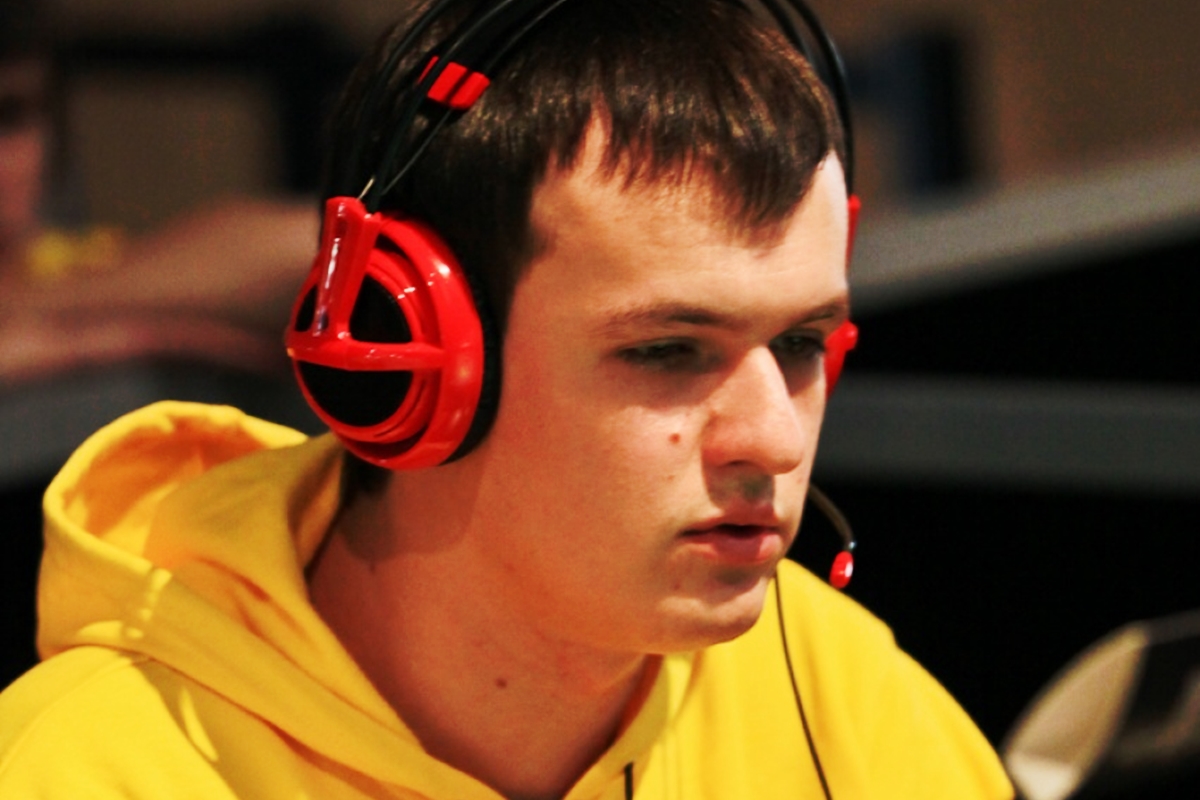 As one of the most aggressive carry players, Alexander has been known to single-handedly win OR lose games for the team. He started his professional career playing DotA in 2009 and joined Na'Vi's newly formed team in 2010. Natus Vincere is the only team that Alexander has played with in his Dota 2 career.
XBOCT is tied with Puppey and Dendi for 1st place on the Liquipedia's list of most accomplished players, based on premier tournament top results.
Akbar "SoNNeikO" Butaev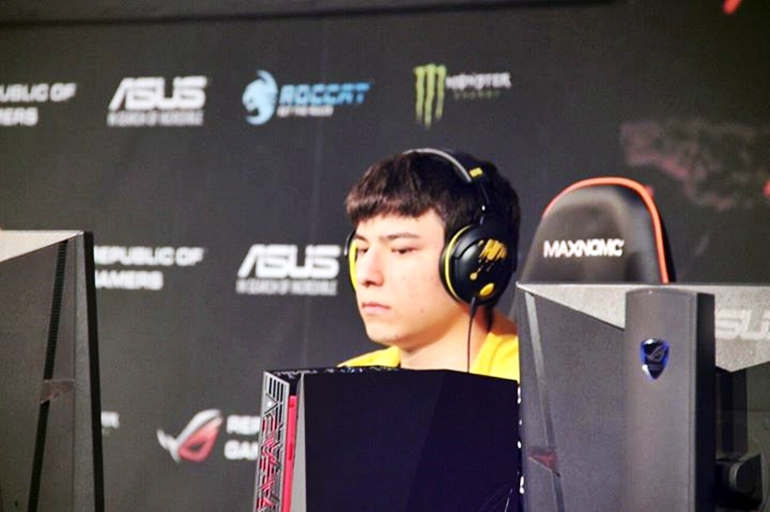 After an apprenticeship period playing as a stand-in support for various CIS teams (most notably for Team Empire), Akbar began his professional career as part of Power Rangers, in 2014. The team eventually lost their sponsor and, in March 2015, SoNNeikO left the squad to join Na'Vi.
With Na'Vi, he was on a two-week trial before becoming an official member of the team, on April 5th.
Akbar has made an incredible name for himself since joining Na'Vi, especially after playing a major role in the team's TI5 Qualifiers performance.