Perhaps the most shocking development from the TI5 qualifiers across all of the regions, compLexity Gaming secured their position to attend The International 5 and represent the Americas region alongside Evil Geniuses, after sweeping through Team Archon (then known as North American Rejects), 3:0, in the grand finals.
compLexity's participation in the TI5 American qualifiers almost seemed as an afterthought to many, with the team adding the last three remaining members for their official roster in May.
Having no achievements or experience together as a team, the North American wonders sent a jolt through the scene, leaving everyone in awe when the qualifiers were over.
compLexity was revised only "moments" before the TI5 qualifiers, and its roster managed to catch the American Dota 2 teams off-guard.
Comprised of one veteran professional Dota 2 player and several well decorated ex-professional Heroes of Newerth players, compLexity has shown potential that can not be ignored and gives hope to reviving the North American Dota 2 scene.
compLexity's early success
compLexity Gaming is one of the oldest esports organizations in North America. The organization was founded in 2003 by Jason "1" Lake and has a long record of championship titles in several different games.
In February 2012, team FIRE, including players Brian "FLUFFNSTUFF" Lee, Michael "ixmike88" Ghannam, Tyler "TC" Cook Ghannam and Jio "Jeyo" Madayag, got picked up by compLexity Gaming as their first Dota 2 squad.
The 2012 squad had several achievements and showed significant promise, seizing the first and second place positions in every tournament they participated in. However, after "Jeyo" left the team in October, the compLexity Dota 2 division went inactive and Team Liquid picked up the remaining members of the squad.
compLexity's 2014 revival
In 2014, compLexity ventured back into Dota 2 and picked up a NA team called stayGreen – a roster consisting of two brothers, Kyle "swindlemelonzz" Freedman and Zakari "zfreek" Freedman. From October 2014 to February 2015, compLexity placed third in the Dota 2 Canada Cup Season 3, second in Battle of America, seventh-eighth in Dota Pit League Season 2 and third in Dota 2 Canada Cup Season 4.
compLexity's 2015 lineup
After several roster changes (including European players such as Linus "Limmp" Blomdin and Niklas "Wagamama" Högström), compLexity's final roster was confirmed in May 2015 to include Tal "Simbaaa" Aizik – formerly of Fnatic, Luis "Zyzzy" Perez and David "MoonMeander" Tan. The TI5 qualifiers was their first tournament the together as a team and their first success.
The newest version of compLexity Gaming has an unproven track record, with virtually no tournament participation and results leading up TI5.
Complexity Gaming roster:

Luis "Zyzzy" Perez,

Kyle "swindlemelonzz" Freedman,

David "MoonMeander" Tan,

Tal "Simbaaa" Aizik,

Zakari "freek" Freedman
Luis "Zyzzy" Perez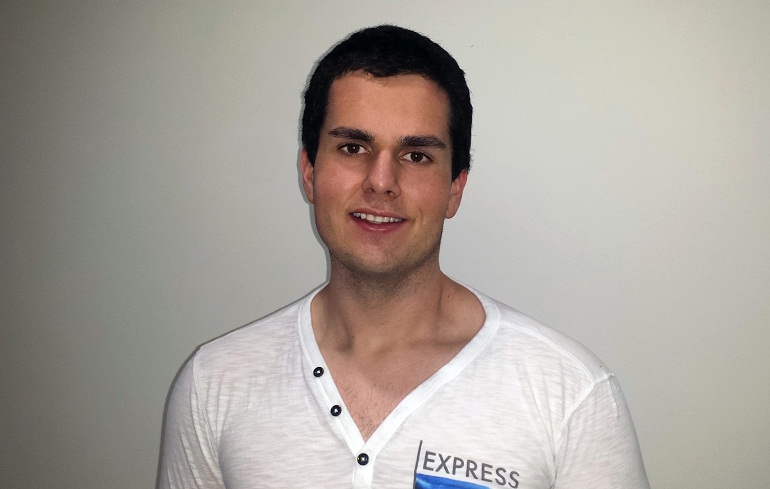 Luis "Zyzzy" Perez has been playing Dota for 8 years, but only started his professional career in May 2015, when he was recruited by compLexity Gaming. Born in Mexico, he is the first Latin American to attend The International.
Kyle "swindlemelonzz" Freedman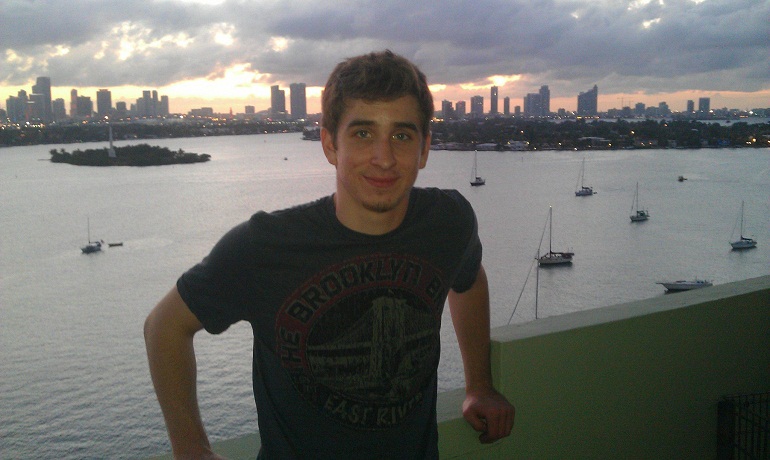 Kyle "swindlemelonzz" Freedman started his competitive gaming career like many other players in Dota 2, by playing Heroes of Newerth. He primarily played for the team stayGreen, with his brother Zakari "zfreek" Freedman. The team had a few achievements before disbanding.
Kyle came back from his hiatus to start playing Dota 2, when he saw his previous HoN teammate, Peter "ppd" Dager place third at The International 2014. Kyle "swindlemelonzz" Freedman and his brother started to play together, turning down other offers. As a winner of five consecutive major HoN LANs, Kyle "swindlemelonzz" Freedman's goal is to win two International championship titles.
David "MoonMeander" Tan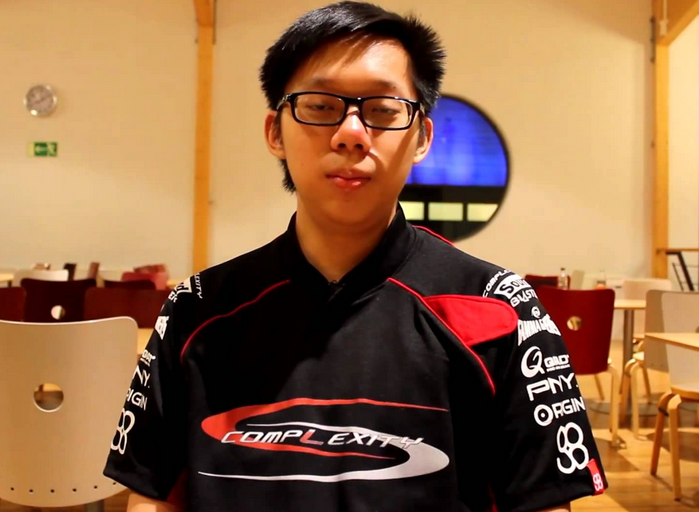 David also started his competitive gaming career as a HoN player. He has been considered one of the most popular players in the competitive Heroes of Newerth scene. His entertaining personality and high skill level attracts high amounts of viewers to his stream. David consistently played at a high level, but had never played on a competitive team until Trademark eSports sought him out as a 5th player for a LAN event. The team ultimately took fourth place in the the NASL Season 2 finals, falling to Fnatic.MSI. When the HoN competitive scene began to decline, MoonMeander decided to switch to Dota 2, in 2014.
He first played for Dota 2 team Black Sheep, later renamed as Dream Destroyers. On August 19th, MoonMeander decided to leave Dream Destroyers and join stayGreen, replacing Rasmus "Chessie" Blomdin. In August, stayGreen was picked up by compLexity Gaming. However, MoonMeander left compLexity Gaming's Dota 2 squad in January 2015, citing that he "wasn't the right fit, both mentally and mechanically". He rejoined compLexity Gaming's roster along with Luis "Zyzzy" Perez and Tal "Simbaaa" Aizik, in May 2015.
Tal "Simbaaa" Aizik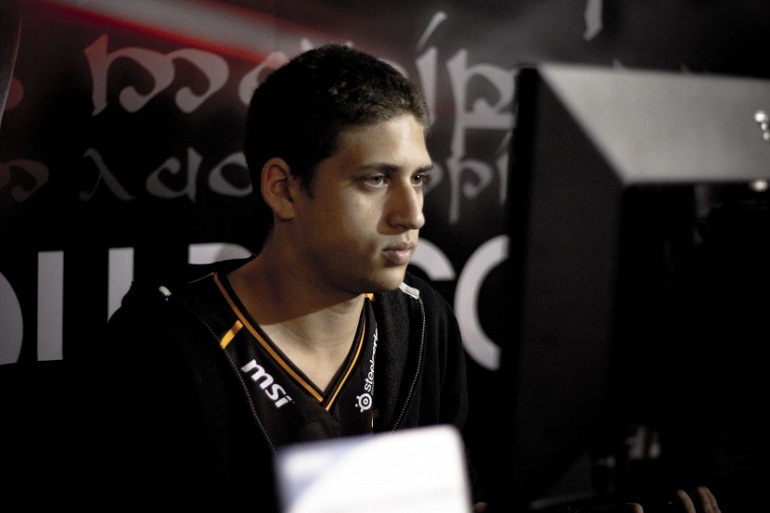 Another professional player who took his start with HoN, Tal came from iLx along with Johan "BigDaddy" Sundstein. He took over the drafter role in Fnatic HoN squad and he switched with the team when the organization transitioned to Dota 2, in March 2012.
While playing for Fnatic in Dota 2, between March 2012 and August 2014, Tal enjoyed much success and numerous first and second place finishes in major tournaments such as DreamHack and StarLadder. Most notably, he was able to compete in The International 3, where Fnatic came in 7th-8th, and The International 4, where they finished 13th-14th.
After the disappointing performance at TI4, the team disbanded and Tal went with BigDaddy to play offlane role for Team Secret. He played for the team for four months and was able to take third-fourth place at ESL One New York, second place at StarLadder Star Series Season X and third place at The Summit 2.
During the great Western reshuffle triggered by Team Secret in January 2015, Tal was removed from the squad and formed the team Meepawn'd, along with Kai "H4nn1" Hanbückers, Johan "pieliedie" Åström, Aliwi "w33" Omar, and Steve "Excalibur" Ye. His stay with the team lasted for only two months. Tal was away from the spotlight for two months, and then quietly joined compLexity Gaming, in May.
Zakari "zfreek" Freedman
Zakari is Kyle "swindlemelonzz" Freedman's brother. He started along with swindlemelonzz by playing Heroes of Newerth. He first played for team stayGreen, which got picked up by Complexity Gaming.