The Defense 5 day 1 has come to an end. Four teams – Team Liquid, OG, Alliance and ATN – went head to head in the intimate studio LAN setting in Berlin for the first ever Defense LAN playoffs. Tomorrow will mark the end of the playoffs as the teams will continue to compete for the $77,000 prize pool and first Defense Championship title in over one year. The first match begins at 10:30 CET with the lower bracket elimination series between ATN and Alliance.
The double elimination, best of three format of Defense 5 day 1 began earlier today. The four teams – OG, Team Liquid, Alliance and ATN- are competing for $77,000 prize pool and the first Defense LAN title.
The first series of the Defense 5 day 1 saw perhaps the favorites of the tournament, OG, square off against the recently added Polish squad, ATN. OG were able to easily wipe out ATN 2:0, sending them to the lower brackets. Amer "Miracle-" Barqawi Antimage had a flawless second game with Anti Mage, in 25 minutes registering at 20K networth and ending the game with a 12:0:8 score.
Team Liquid and Alliance were next on the agenda. The Swedish squad were playing with Rene "Kebab" Werner as a stand-in, following the departure of Johan "MyNuts" Andersson. Despite some incredible plays from Henrik "AdmiralBulldog" Ahnberg, including a five man crush in the first game, it wasn't enough for the Swedish team to best the Europeans overall. Team Liquid bested Alliance 2:1 dropping them to the lower brackets to face ATN.
Further along in the Upper Brackets, OG and Team Liquid met each other. Another flawless game for Miracle-, this time on Huskar with 15-0-5, helped to crush Team Liquid in only 25 minutes for the first win of the series. The second game was much more intense, lasting over one hour and ending with an even score. In the end, it was OG who was able to secure the win and the series, sweeping through Team Liquid 2:0.
Defense 5 day 1 brackets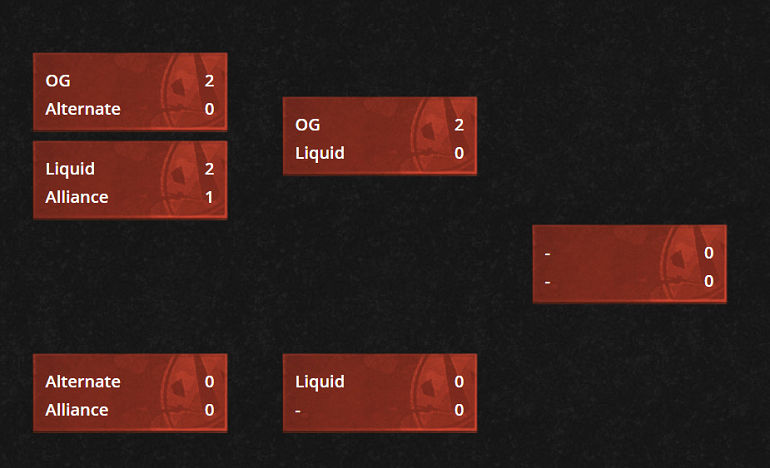 Defense #5 day 2 schedule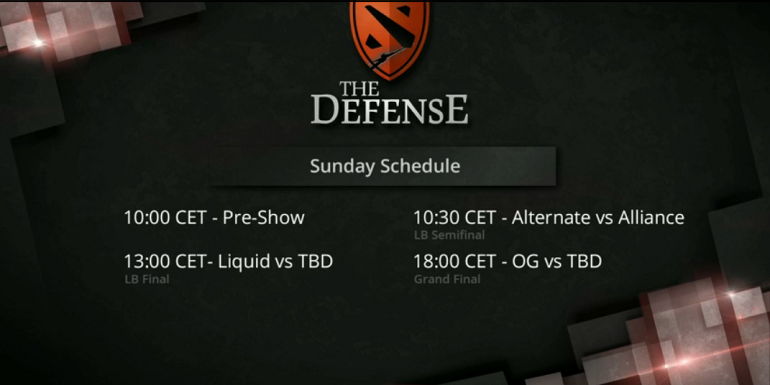 The Defense 5
In September, The Defense was reinstated after a long hiatus when Na'Vi was crowned champions in The Defense #4 in July 2013.
Bringing back the event included a scheduled LAN playoffs at the JoinDota headquarters in Berlin and an increased prize pool starting at $75,000. As of December 2, the prize pool is reported to be at $77,833 as 25% of proceeds from all purchases of the DotaTV ticket and item bundle were added to the prize pool.
The LAN playoffs are being held at the JoinDota headquarters office in Berlin, Germany. The last event that was hosted at the site was D2CL. Team Empire had claimed the D2CL title after sweeping through ViCi Gaming 3:0 to claim their second title in less than one month.