SL iLeague StarSeries S3 preview gathers all of the vital information and details into one compact guide. Eight of the best teams – Wings Gaming, OG, VGJ, iG.Vitality, Team Liquid, Digital Chaos, Team Secret and TnC Pro with high hopes for a Kiev Major invite will be battling it out of the championship title in Shanghai, China February 23-26th. The action kicks off at 03:00 CET, tomorrow, February 23rd with Group A series as OG takes on TnC Pro.
SL iLeague StarSeries S3 preview brings together all of the crucial information needed as the main event kicks off tomorrow, February 23rd.
As the last major LAN event before Kiev Major invites are announced, teams will be fervent in their attempt to clamor to the top.
Eight teams will compete in the third iteration of the joint series between Starladder and iLeague.
The LAN finals are to be held February 23-26 in Shanghai China at the International Gymnastics Center with eight teams competing for the $300,000 prize pool.
The International Gymnastics Center was built in 1997 and is 24,900 square meters to accommodate up to 4,000 viewers.
Direct invites: 2 teams – Wings Gaming/OG
China: 2 qualified teams – VGJ/iG.Vitality
Europe: 2 qualified teams – Team Liquid/Team Secret
America: 1 qualified team – Digital Chaos
South East Asia: 1 qualified team- TnC Pro

SL iLeague StarSeries S3 preview: Groups
Group A
OG
TnC Pro
Team Secret
iG.Vitality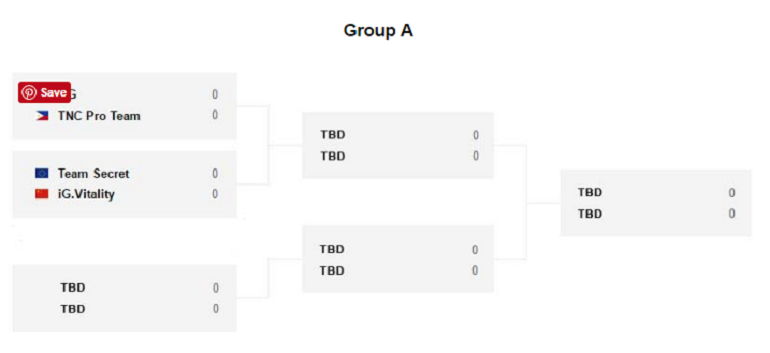 Group B
VG.J
Team Liquid
Digital Chaos
Wings Gaming
SL iLeague StarSeries S3 preview: Format
Group Stage
GSL Style
Best-of-three
Double Elimination
Two teams advance to playoffs
Playoffs
Four teams
Best-of-three
Single Elimination
Best-of-five Grand Finals
SL iLeague StarSeries S3 preview: Schedule
Thursday, February 23rd
03:00 CET – Group A – OG vs TNC
06:00 CET – Group A – Team Secret vs IG Vitality
09:00 CET – Group A – Winner's Final
Friday, February 24th
03:00 CET – Group B – Team VGJ vs Team Liquid
06:00 CET – Group B – Digital Chaos vs Wings
09:00 CET – Group B – Winner's Final
Saturday, February 25th
03:00 CET – Group A – Loser's bracket semi-final
06:00 CET – Group B – Loser's bracket semi-final
09:00 CET – Group A – Loser's bracket final
12:00 CET – Group B – Loser's bracket final
Sunday, February 26th
03:00 CET – Semi-final #1
06:00 CET – Semi-final #2
10:00 CET– Grand final
SL iLeague StarSeries S3 preview: Prize Pool
The total prize pool is $300,000.
1st place – $135,000
2nd place – $60,000
3rd-4th place – $30,000
5th-6th place – $15,000
7th-8th place – $7,500
SL iLeague StarSeries S3 preview: Teams
OG
Following TI6, it was announced on OG's facebook that the European organization bid farewell to Andreas Franck "Cr1t-" Nielsen, David "MoonMeander" Tan and Amer "Miracle-" Al-Barkawi.
To help them accomplish their goals, OG recruited Gustav "s4" Magnusson – recently departed from Alliance and Jesse "JerAx" Vainikka who had just parted ways with Team Liquid earlier in the same day.
The most surprising addition to the team was Anathan "Ana" Pham, a relatively unknown face for Western fans. Ana is an Australian who has been spending time in China as part of Invitcus Gaming roster as substitute while Luo "Ferrari_430" Feichi was absent.
The player centered organization was the first team to win two Valve championship titles but slid into a disappointing 9-12th place finish at TI6.
Last season the team had taken took third place at MDL 2016, second at The Summit 6 and the championship title for Elimination Mode 2.0. They then rounded out their season with the championship title for the Boston Major – making history as the first team to now win three Valve events.
Making no changes to their roster following their feat, they seized second at Dota Pit Season 5.
OG roster

Johan "BigDaddy" Sundstein


Tal "Fly" Aizik


Gustav "s4" Magnusson


Jesse "JerAx" Vainikka


Anathan "Ana" Pham
Wings Gaming
The Chinese titans have not made any changes in their roster once again. The TI6 championship team had decided to keep their roster intact since August 2015.
Last season they claimed their first championship title for the year at Nanyang Dota 2 Championships – Cruise Cup #1 and Northern Arena BEAT Invitational LAN, fourth at the Summit 6. They had disappointing results at Boston Major with a 9-16th place finish and seemed to have been struggling a bit at the start of the new season – taking 3-4th at China Top 2016 (of four teams), 10th in Dota2 Professional League Season 2 and 9-12th at Dota2 ACE – Provisional.
Most recently they did bounce back for a 3-4th place finish at ESL One Genting.
Wings have received a spate of recognition and awards in the last year.The team was nominated for the prestigious Laureus Awards, alongside well known athletes and sports teams from across the world and and Games Awards 2016.
The team also received a certificate from the Guiness World Records for winning the largest single prize in esports – $9,139,002.
Wings Gaming roster:

Zhou "bLink" Yang


Zhang "bian" Ruida


Chu "Shadow" Zeyu


Zhang "Innocence" Yiping


Li "iceice" Peng
Digital Chaos
The North American team has not made any changes in their roster since the last season.
Last season had been relatively quiet for the team – they took 5-6th place at The Summit 6 and 4th in the offbeat favorite- Elimination Mode 2.0 but then made a much noise at the Boston Major where they took an impressive 3-4th place finish.
Earlier this season they participated in China Top 2016 coming in 3-4th place for the four team exclusive event but most recently the team took the championship title at ESL One Genting 2017 last month.
New Digital Chaos roster:

Aliwi "w33" Omar


Roman "Resolut1on" Fominok


David "Moon" Tan


Martin "Saksa" Sazdov


Rasmus "MiSeRy" Filipsen
TnC Pro
Last year TNC stormed through The International 6 open qualifiers all the way up to Top 8 in thrilling fashion. Despite the indisputable achievement, the team still fell victim to roster changes during the post-TI shuffle.
Sam "Sam_H" Enojosa Hidalgo and Carlo "Kuku" Palad were the only two members left standing, back in September.
The team struggled to find their place and achievements and looked towards continued roster changes to make improvements.
On November 21st, TNC parted ways with two of their players, Mark "Cast" Pilar and Linuel "Teehee" Abanto.
One day after being released from Fnatic's roster, Marc Polo "Raven" Luis Fausto rejoined TNC Gaming on November 29th leaving only one vacancy left on the team – it was filled in mid December with Timothy "Tims" Randrup.
The roster was completed one day prior to the start of WESG – a tournament that the Filipino team seized the championship title in.
TnC current roster:

Marc Polo "Raven" Luis Fausto


Carlo "Kuku" Palad


Samson Solomon "SamH" Hidalgo


Ryo "ryOyr" Hasegawa


Timothy "Tims" Randrup
Team Liquid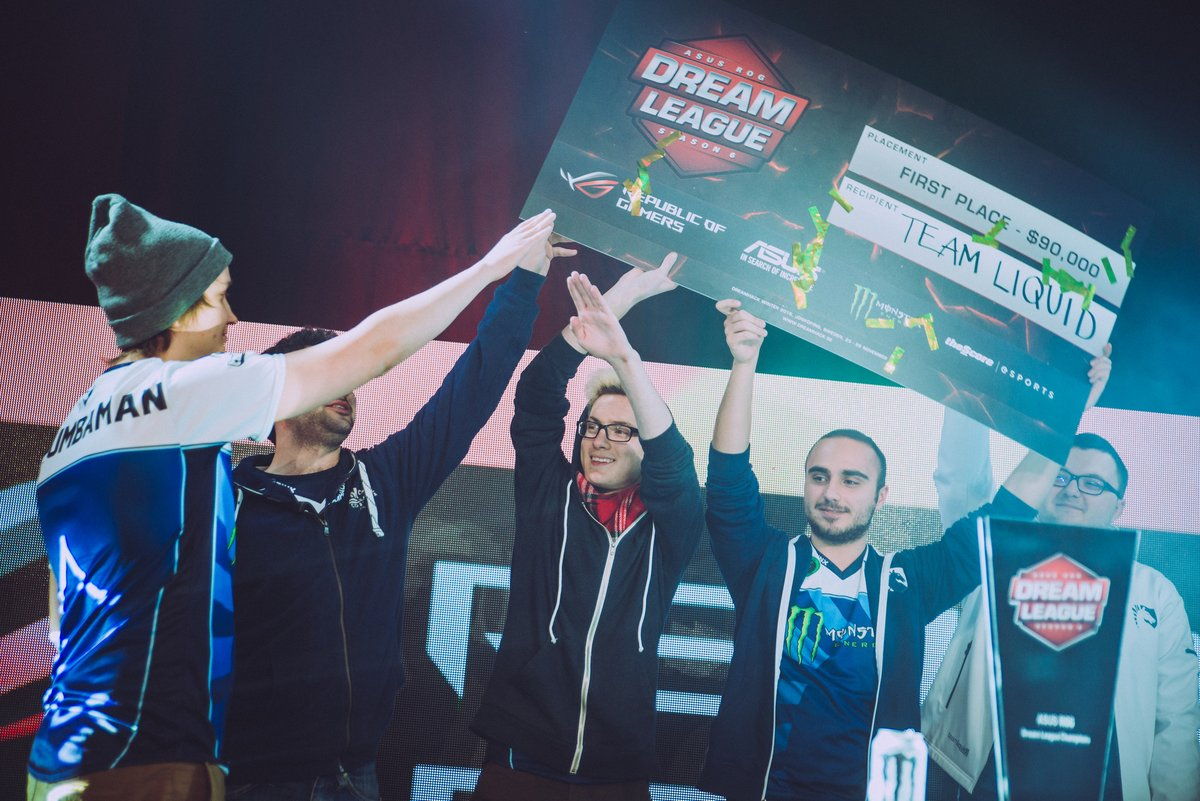 Post TI6, the team's reshuffle bid farewell to both Jesse "JerAx" Vainikka and Adrian "FATA-" Trinks – while welcoming Kanishka 'Sam' "BuLba" Sosale and famed 9k MMR player Amer "Miracle-" Al-Barkawi. The fans were hyped for the new roster, but quickly disappointed in the team's less than prominent presence.
Falling short of qualifying for Boston Major, and struggling through the season the team dropped out of Northern Arena Beat Invitational due to roster changes. Although nothing was officially announced, shortly after Maroun "GH" Merhej began to play the support role in BuLba's stead.
The reconstructed European team reignited spectacular performances and former grandeur and seized the championship title for DreamLeague Season 6.
On January 4th Team Liquid completed their new roster, officially adding Maroun "GH" Merhej to the lineup.
Team Liquid roster

Kuro "Kuroky" Salehi Takhasomi


Amer "Miracle-" Al-Barkawi


Maroun "GH" Merhej


Lasse "MATUMBAMAN" Urpalainen


Ivan "MinD_ContRoL" Borislavov
Team Secret
Secret were among the first to announce their roster for the 2016 fall season.
During the drop period, Artour "Arteezy" Babaev, Jacky "EternalEnVy" Mao and Sam "Bulba" Sosale parted ways with the team – eventually joining Evil Geniuses, Team NP and Team Liquid, respectively.
The new lineup included three SEA players – former MVP.Phoenix members MP and Forev, and ex-Fnatic player MidOne – as well as two European players and members of the team's previous roster, Puppey and pieliedie.
Earlier in October the team took their first championship title in the FACEIT Invitational after sweeping through Vega Squadron 2:0.
Maurice "KheZu" Gutmann replaced Lee "Forev" Sang-don on Team Secret after the team's failure to qualify for the Boston Major. KheZu made his debut with the team at the ROG Masters Asian tournament.
The team was unstoppable, claiming their second championship title of the new season at the ROG Masters Asian Tournament with a 3:0 victory over Execration in the grand finals.
Team Secret roster:

Clement "Puppey" Ivanov


Johan "pieliedie" Åström


Pyo "MP" No-a


Maurice "KheZu" Gutmann


Yeik "MidOne" Nai Zheng
iG.Vitality
IG.Vitality was created in March 2016 for the Manila Major/TI6 roster season.
As one of the few teams to not make any changes to the lineup in the post TI6 season, continuing to play with the same roster.
IG did not have any representation at TI6. The Vitality squad had a strong presence during the season, participating in various regional events and qualifiers.
The young squad had encountered their own visa issues for the Boston Major – forcing them to take on their official substitute and one other to replace super and Dogf1ghts.
The team has made no roster changes since their inception and have progressed quite nicely to being a top contender for the Chinese region.
Invictus Gaming.Vitality

Zhang "Yuno" Chengjun


Xu "Sakata" Zichen


Yang "InJuly" Xiaodong


Su "super" Peng


Gao "Dogf1ghts" Tianpeng
VG.J
Post TI6, ViCi Gaming created a new squad called ViCi Gaming J – featuring not only some of the most celebrated players – but introduces honorary captain role for Jeremy Lin – professional basketball player for the Brooklyn Nets. Jeremy is an avid Dota 2 fan, making appearances at The Internationals and participating in youtube content promoting the game.
The team struggled to attain many notable achievements since inception and failed to appear at the Boston Majors – taking 5-10th in The Boston Major 2016 China Qualifiers.
VGJ did seize second place in the Dota2 ACE – Provisional and first in Dota2 Professional League Season 2 – Secondary.
For the new season however, ViCi Gaming announced the 2016 VGJ roster would be undergoing roster changes for the upcoming Kiev Major season. Xu "fy" Linsen and Liu "Freeze" Chang will be added to the lineup in exchange for hym to ViCi Gaming and most likely as a replacement for Wang "Nono" Xin – resulting in a revive of the famed duo of Fenrir and Fy
VGJ roster

Sun "Agressif" Zheng


Xu "fy" Linsen


Bai "rOtk" Fan


Liu "Freeze" Chang


Lu "Fenrir" Chao