The TnC TI6 journey was the one that almost wasn't. A last minute roster change and callous bureaucratic visa system brought the Filipino team dangerously close to depriving the world of their story. A story that saw an aspiring Filipino team rise from the open qualifiers to the Top 8 in a thrilling fashion. That sent four inexperienced greenhorns to the International stage for the first time. That overpowered and overturned the odds time after time again. Their compelling campaign was put to rest after a 2:1 defeat by Digital Chaos in the third round of the lower brackets but will live on in Dota 2 history.
UPDATE (August 13th):
TI6 final standings, updates and highlights – HERE
TnC started their International 6 journey on the wrong foot. Not only were they forced to take the long, sinuous Open Qualifiers road due to last-minute roster changes, but they were knocked out of the first Round of the Opens, after losing to Rex Regum (RRQ) – a well-known Indonesian team.
They redeemed themselves in the second round of the Southeast Asian Open Qualifiers and secured a spot in the Regionals. There, they dismantled the competition and even took down Fnatic and Execration in a tiebreaker to secure the first place in the group and their TI6 Main Event spot.
The first two steps of the TnC TI6 journey had already left large imprints as they forged a new and historic path – the first Filipino team to make an appearance at the Internationals.
High hopes and spirits would come to a crashing halt as the team received news of their first visa denials.
After weeks of heart wrenching anxiety and uncertainty, TnC finally resolved their visa issues and headed out to TI6 only three days before the TI6 Wild Card series kicked off. It took several attempts, the support of Senator Bam Aquino and Senator Cantwell in the United States to generate the #PHWillPlay TI6 rally cry for the SEA region.
TnC TI6 TnC TI6 TnC TI6 TnC TI6 TnC TI6 TnC TI6 TnC TI6 TnC TI6 TnC TI6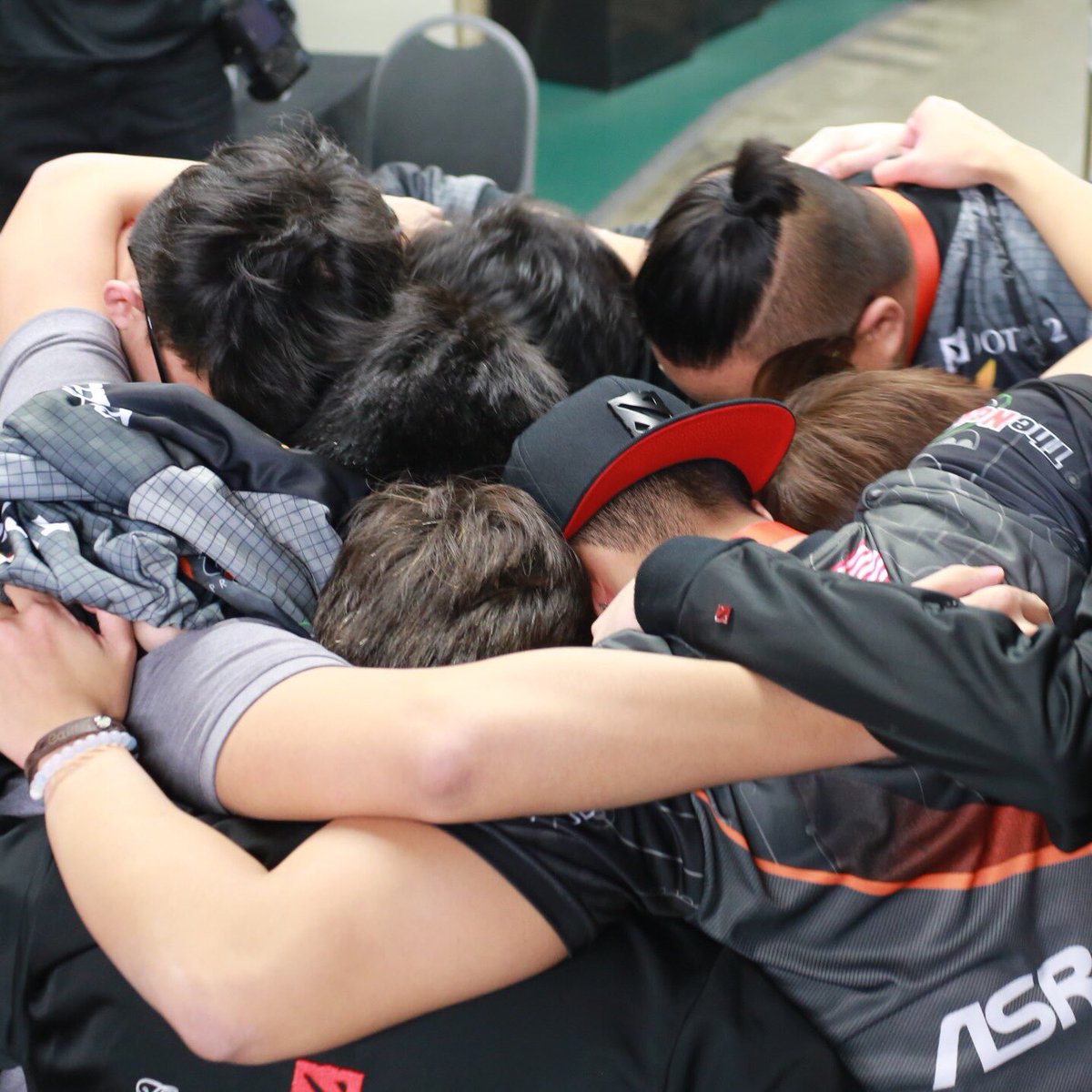 TnC TI6 TnC TI6 TnC TI6 TnC TI6 TnC TI6 TnC TI6 TnC TI6 TnC TI6 TnC TI6
TnC wiped through legendary teams such as LGD Gaming and Wings Gaming, split series with TI1 champions Na'Vi and gave TI5 champions – Evil Geniuses a real run for their money in the group stage. They finished in the bottom four, with a 7 wins – 7 losses record – falling just slightly short of an upper bracket placement and locked into the unforgiving best-of-one Lower Brackets.
In the main event, the Filipino pride sent VG.Reborn home early on the first day and eliminated two-time Major winners, OG.
Although the TnC TI6 journey ended at the hands of Digital Chaos in the Lower Bracket round 3 – their story will carry on like a torch, lighting the way for SEA and aspiring hopefuls from here on out.
The Filipino sensation have finished with a 7th-8th placement and a pay-check of over $500,000 – but also with their pride and the pride of their nation.
TnC TI6 TnC TI6 TnC TI6 TnC TI6 TnC TI6 TnC TI6 TnC TI6 TnC TI6 TnC TI6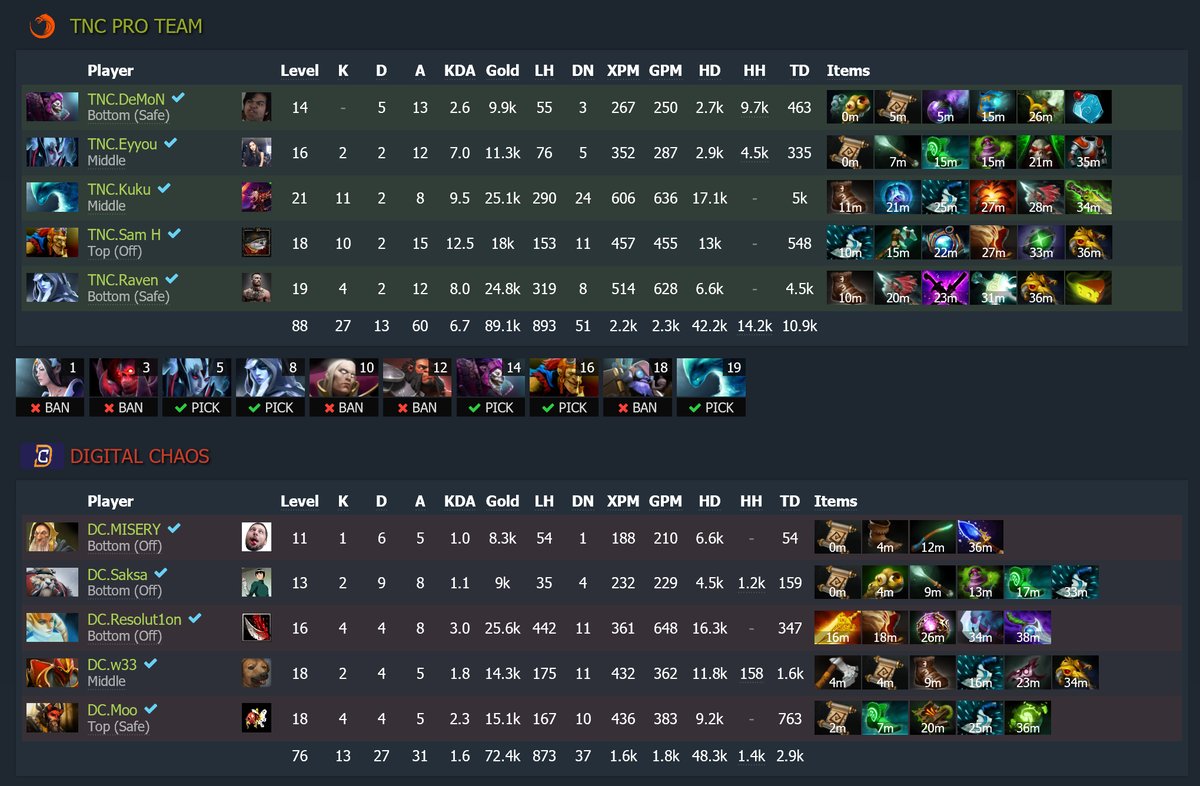 TnC TI6 TnC TI6 TnC TI6 TnC TI6 TnC TI6 TnC TI6 TnC TI6 TnC TI6 TnC TI6
TnC would came out of the gate in the first match like a bat out of hell – Sam_H's Batrider put three kills on the board for TnC in the first four minutes and continued to do some serious work in the early stages of this game.
The Filipinos' fantastic rotations helped them to come out on top each engagement. Struggling a bit with taking their first T1 tower, they maintained a tight grip on the early game and a 15k gold lead 30 minutes in. The aggression locked down Digital Chaos who were forced to call the "GG" just before 40 minutes.
It would be Digital Chaos' turn to start out strong in the second game with 5 kills up on the board by minute 8. It took 14 minutes for TnC to claim their first kill.
The game turned out to be a real roller coaster filled with twists and turns. As each team would catch a break and gain the advantage with favorable fights, the other team would strike back hard to regain their footing. Over 5k of DC Resolut1on's 19.8k hero damage came in a single late fight, just after he bought Divine Rapier. After killing off Marc Polo Luis "Raven" Fausto's overly plump Alchemist, the North Americans had secured mega creeps. Digital Chaos had taken the lead and the match to tie up the series.
The final deciding game saw beautiful execution and control by Digital Chaos. Taking the early lead, perfect fights and pick offs around the map DeMoN started taking unnecessary risks and the team began to make a lot of uncharacteristic mistakes.
By minute 20, TnC would fall far behind. Great positioning and team coordination coming out of DC, peppered with too many Beyond Godlike streaks from Moo and Resolut1on – TnC were unable to turn the game around and contest DC. They lost in the end with a 2:1 record.
Moo, in a post-game interview with Kaci Aitchison stated:
TnC was one of the best teams in the tournament, so far. I think what killed them is their limited hero pool
No doubt a very painful loss for TnC. However, they have more than outdone expectations at their first appearance at an International championship, and they leave the main stage with their heads held high.
TnC TI6 TnC TI6 TnC TI6 TnC TI6 TnC TI6 TnC TI6 TnC TI6 TnC TI6 TnC TI6
TnC TI6 TnC TI6 TnC TI6 TnC TI6 TnC TI6 TnC TI6 TnC TI6 TnC TI6 TnC TI6
TnC TI6 journey: Don't stop believing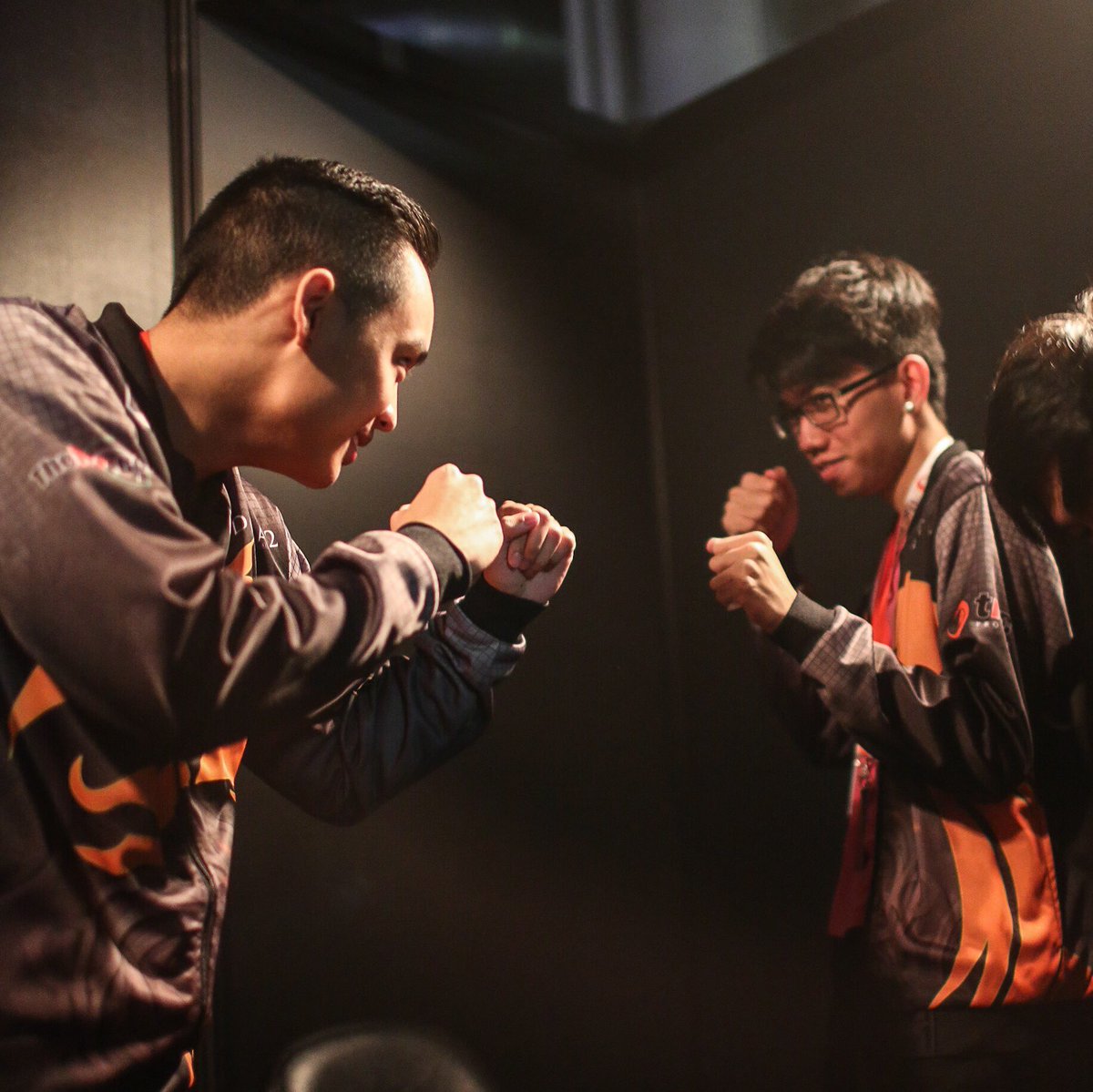 TnC Pro Gaming was a solid, permanent fixture on the Filipino Dota 2 circuit. Often taking top three placements in events and qualifiers, the team was trying to carve their niche in the flourishing local scene as well as make their mark beyond – in the international landscape as well. The break into an international tournament seemed to just elude them – looming just out of reach.
On April 13th, TnC brought Carlo "Kuku" Palad on board to fill in the shoes of Gio "WinterGSmallSon" de Ocampo who went inactive due to health reasons.
Then, in a surprising move, with only five days left before the TI6 open qualifiers, Jimmy "DeMoN" Ho changed his plans and TI6 route midway through. The North American veteran player joined TnC in SouthEast Asia, to compete in the TI6 SEA Open Qualifiers. Difference in goals between John Linuel "Teehee" Abanto and the team has been cited as the primary reason for the roster change.
TnC Gaming stumbled in the first day, failing to advance as they took a loss to RRQ in the Round of 64. A rocky start etched with a silver lining to try again in the second set of qualifiers. They tackled their remaining chance with fervor – crushing their opponents and not dropping a single match all the way through the grand finals and found their place in the regional qualifiers.
It was there, in the regional qualifiers that the DeMoN led team started to turn heads. Grabbing the first place spot in the group stage – outdoing regional favorites Fnatic and Mineski -they easily secured the direct advancement into the TI6 main event.
An emotionally laden few weeks followed as just days before The International 6 got underway in Seattle, with the Wild Card series, the team didn't even know whether they would manage to get their US visas in due time.
The nation went into overdrive and enlisted the help of local and abroad senators to turn the #LetPHPlay campaign thankfully turned to #PHWillPlay TI6.
The team was headed to Seattle – filled with International debutantes.
Taking Jimmy "DeMoN" Ho out of the mix – having seen the stage in 2011, 2012 and 2014 – the entire rest of the team made the trek to Seattle for TI6 for the first time.
Following veteran player DeMoN, Marc Polo "Raven" Luis Fausto is the most experienced player on TnC Pro Gaming. Having started his professional career in 2014 with a team called Click 'N Search, he joined Mineski briefly before returning to his roots and then TnC in June 2015.
Next in line of time put in comes Carlo "Kuku" Palad – a player known primarily for his core positions and having joined Mineski as his first professional team in only March of 2015. During his one year tenure with the team he had the opportunity to compete in the player favorite Summit 4 and the prestigious Frankfurt Major. Although he was was replaced in the recent Manila Major/TI6 reshuffle by Mineski, Kuku was picked up by TnC in April – a fate that he is sure to be pleased about.
Both Sam "Sam_H" Enojosa Hidalgo and Nico "eyyou" Barcelon have made a stir and name for themselves while playing for TnC – their first professional team, joining them in January 2015.
TnC roster:

Nico "eyyou" Barcelon


Jimmy "DeMoN" Ho


Sam "sam_H" Hidalgo


Marc Polo Luis "Raven" Fausto


Carlo "Kuku" Palad


Gio "WinterGSmallSon" De Ocampo – substitute


Claurice "Klo" Mendoza Sta.Ana – substitute


Digital Chaos: From chaos comes clarity
The original Digital Chaos roster was dissolved by default after they lost Theeban "1437" Siva to Team Secret as a coach and then Evil Geniuses officially welcomed back both Kurtis "Aui_2000" Ling and Sam "BuLba" Sosale to the organization, earlier this year.
The North American organization then picked up a squad consisting of Omar "w33" Aliwi, Rasmus "MiSeRy" Filipsen, Roman "Resolut1on" Fominok, David "Moo" Hull and Martin "Saksa" Sazdov – a group of talented players that had found themselves at the lower end of an unfortunate last minute reshuffle.
The team pulled together and make the trip to Arizona, attending bootcamp in the United States and competing in events, representing the NA region.
They seized a spot in the Manila Major after barreling through the Manila Major NA open qualifiers and then overcoming Shazam, 3:0, in the region's Grand Finals.
They proved over a short period of time to be a formidable enemy in the North American region – claiming the NA qualifier spots for both The Summit 5 and SL iLeague StarSeries s2.
The team's premier LAN debut was the Manila Major, where they placed 9th-12th. They then took 5th-6th place at both the Nanyang Championships and The Summit 5 and SLTV iLeague StarSeries season 2.
Digital Chaos roster:

Aliwi "w33" Omar


Roman "Resolut1on" Fominok


David "Moo" Hull


Martin "Saksa" Sazdov


Rasmus "MiSeRy" Filipsen
The International 6
TnC TI6 TnC TI6 TnC TI6 TnC TI6 TnC TI6 TnC TI6 TnC TI6 TnC TI6 TnC TI6
The International is the annual Dota 2 tournament hosted by Valve Corporation. The International made its debut in August 2011, with a total prize pool of $1.6 million.
Last year's event, The International 5, took place between August 3rd-8th at the KeyArena – a multi-purpose arena in Seattle, Washington, with a maximum capacity of over 17,000. The Dota 2 community contributed with a staggering $16,829,613 to the $1.6 million base prize pool, making the total prize fund of almost $18,429,613 million the largest in esports history at that time. The International titleholder is North-American team Evil Geniuses.
This year's main event will take place at the KeyArena in Seattle, Washington, between August 8th-13th.
The International 6 prize pool has outpaced The International 5 one from the very beginning. As of July 27th, the total TI6 prize pool has already broken last year's record, thus becoming the largest in esports history. The International 6 winners will walk away with close to $9 million.
TnC TI6 TnC TI6 TnC TI6 TnC TI6 TnC TI6 TnC TI6 TnC TnC TI6
TnC TI6 TnC TI6 TnC TI6 TnC TI6 TnC TI6 TnC TI6 TnC TI6 TnC TI6 TnC TI6