LGD Gaming has undergone significant roster changes. EHOME's captain, Fan "rOtk" Bai, and player Liang "DDC" Faming have both joined LGD Gaming, while Zhang "xiao8" Ning and Yao "Yao" Zhengzheng will step back from the active roster.
LGD confirms line up for the season. rOtk and ddc join the squad. xiao8 & Yao will be subs. pic.twitter.com/sKyPFdFEWv

— Wykrhm Reddy (@wykrhm) August 26, 2015
Yesterday, the former EHOME captain, Fan "rOtk" Bai, announced on his Weibo page (Chinese social network) that he would be making the move to LGD. In his Weibo testimony, rOtk attributed his decision to the fact that EHOME is focused on younger players at the moment and he would rather not train newcomers, but compete alongside his "brothers".
rOtk's EHOME teammate, Liang "DDC" Faming will follow him to LGD. DDC had previously been a part of LGD Gaming between 2011 and 2014. The International 5 marked DDC's fourth participation in The International main event and his first one with a team other than LGD.
Yao "Yao" Zhengzheng announced his decision to step back and act as LGD's substitute on his Weibo page. TI5 was Yao's fourth International championship as part of LGD Gaming.
In his heartfelt announcement, refers to LGD Gaming as his family:
I think it's because I am reluctant to leave. I don't know if there is anything that is more worth me using my entire youth striving for. I know there are a lot of people who want to see me continue to play, and I understand right now is the best time in esports. I'm not discouraged and I have not given up. It's just that I've gone too far too fast, sometimes you have to slow down your pace to organize your short-comings, understand how you'll run the road ahead of you, and rest your body to prepare for your next sprint.
It is expected that LGD will make an official announcement regarding the roster changes soon and perhaps clarify the official roster.
Yao "Yao" Zhengzheng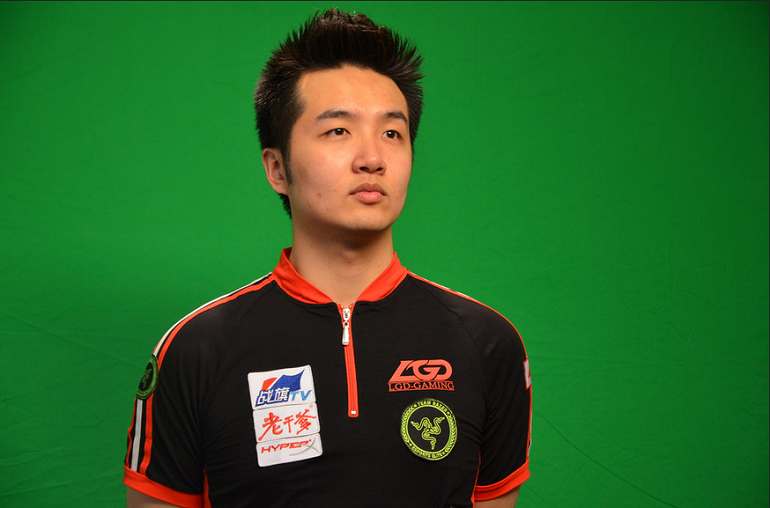 Yao is known for his versatility. He began his professional career playing DotA 1 in 2010, alongside DD and Xiao8. In early 2011, he took a break from competitive gaming to focus on his studies, but later returned for a short period with Nirvana.cn.
In August 2011, Yao joined LGD Gaming with teammates Xiao8 and DD as the mid lane player – the same role he played during The International 2012. Following TI2, he transitioned into the offlane position. However, Yao will occasionally return to the solo-mid position.
Zhang "xiao8" Ning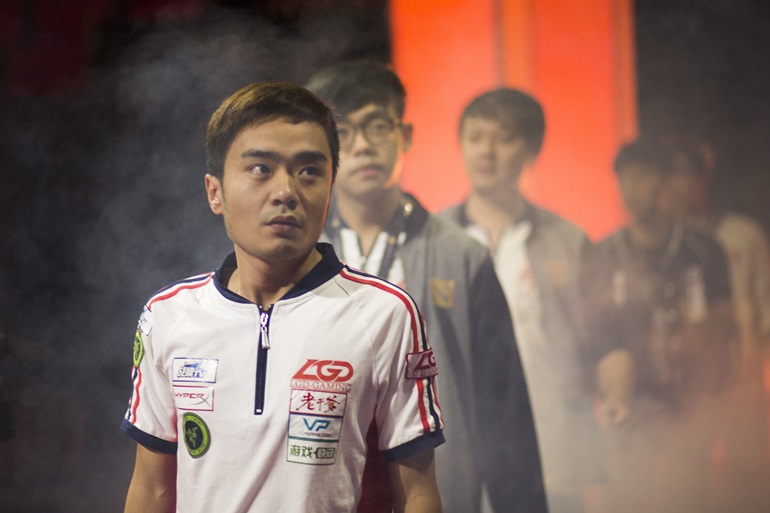 Zhang "xiao8″ Ning began his professional career in DotA 1, in September 2010, playing for team Dream alongside Yao and DD.
In early 2011, Xiao8 joined a team called Catastrophic Cruel Memories, along with Zhou and Ferrari 430. After some success, he moved to Invictus Gaming together with his teammates, as part of a $6 million deal.
However, the team failed to perform at The International 2011. Following a loss to Tyloo at the World Cyber Games 2011, Zhang moved to LGD Gaming.
It was later confirmed that Newbee paid approximately $100,000 USD for him and Chen "Hao" Zhihao to join along with Zhou "KingJ" Yang, Gong "ZSMJ" Jian and Zhang "Mu" Pan. It would be with Newbee that Xiao8 would win The International 2014. On July 29th, Xiao8 announced his break from professional play. He returned to LGD in March 2015.
In LGD Gaming, Xiao8 played offlane at The International 2012, but afterwards switched to the solo mid role up until his departure from the team. Upon returning to LGD, Xiao8 assumed the support role.
Fan "rOtk" Bai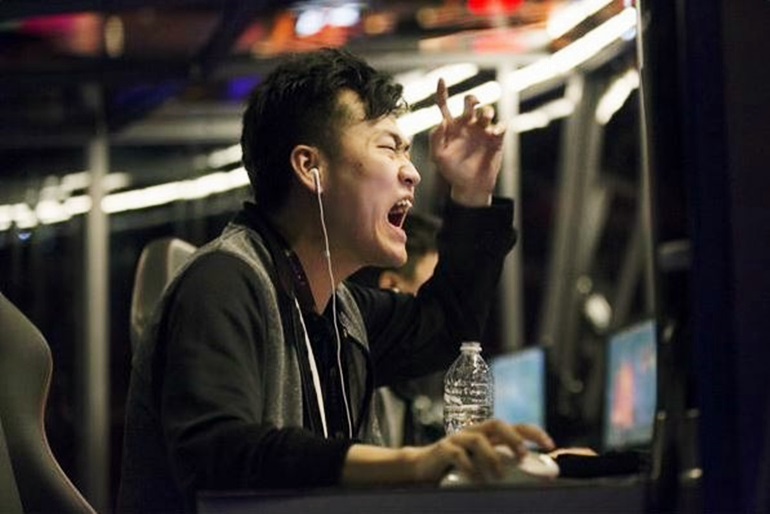 Bai is one of the riskiest players, sometimes benefiting his team incredibly. He has a vast amount of experience and fame, having started his career with Team DK in August 2011. He remained on the team until 2013. Following TI3, he joined ViCi Gaming where took the captain role and the team went on to win RaidCall EMS One Fall Season Finals, their first premier championship. He continued to lead his team to numerous top three finishes, including second place at The International 4.
Following TI4, ROtk announced his retirement, together with Xu "BurNIng" Zhilei. The two Chinese stars would move on to casting and promoting Dota 2 in China together, however, in December 2014, rOtk put together Big God, a team that was made up of players retired from Team DK, Newbee, and Vici Gaming, to participate in the i-League. In March 15, 2015, during the Great Chinese Reshuffle, Bai joined EHOME, along with Big God teammate LaNm.
rOtk has played in TI2 (fourth place), TI3 (sixth place) and TI4 (second place).
Read rOtk's TI5 player profile: rOtk: "I feel our scene lacks fresh blood"
Liang "DDC" Faming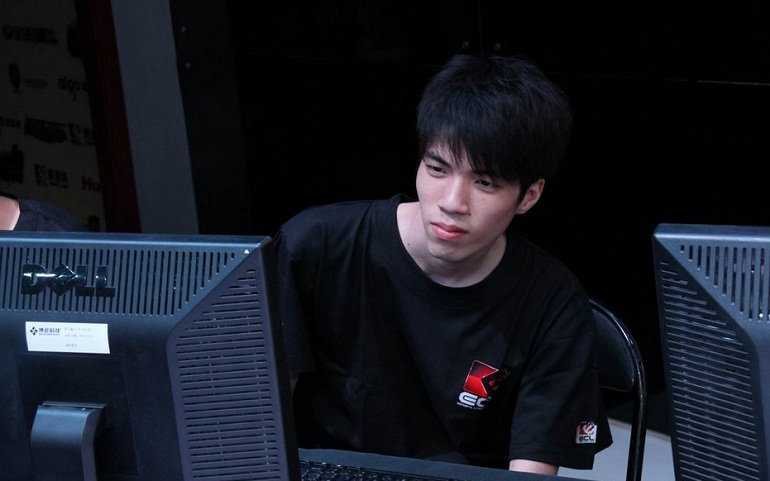 Liang was a member of team Catastrophic Cruel Memories which was bought by Invictus Gaming for $6.2 million USD on the August 9th, 2011, however he joined LGD Gaming at that time, where he remained for three years. With LGD, he participated in TI2, TI3 and TI4, taking third place at The International 2, then eleventh and then fifth place.
Following TI4, Liang went to LV Gaming playing along with Yang/Zyf for a few months before joining EHOME in January 2015.
LGD Gaming at TI5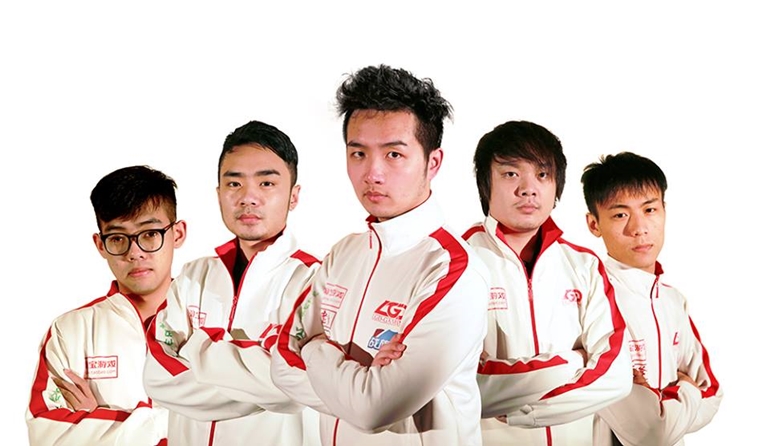 LGD's TI5 direct invite was debatable for many, due to their lack of achievements leading up to the invite period and roster instability weighing against their individual skill and history.
However, LGD Gaming quickly subdued any objections with their impressive run at TI5 and surprised many fans with their success.
In Group A, LGD would not only lead the group with 17 points, but all of the teams in points. Their last win against Fnatic gave them the top position in the group, over Team Secret.
LGD started the main event besting Team Empire, 2:1, but then fell to CDEC, 0:2, in the Upper Brackets and were dropped to the Lower Brackets to face CIS team Virtus.Pro. xiao8&co. managed to wipe Virtus.Pro, 2:0.
The team then moved forward into the Lower Brackets, to face ViCi Gaming. They came back from a one-game deficit to close out the series, 2:1, and then played against Evil Geniuses in the Lower Bracket finals.
EG managed to sweep through xiao8&co, 2:0. LGD came in third, with a $2,205,338 share of the prize pool.
Read a full history of the Chinese team: LGD, expected to rise up to occasion at TI5