A permanent fixture at The International and an iconic part of Chinese Dota through the years, LGD has maintained a remarkable presence in the regional and international Dota 2 scene. Regardless of roster changes or any extenuating circumstances, the team has always risen up to the occasion and are expected to keep up with tradition during the TI5 main event.
LGD's TI5 TI5 direct invite was debatable for many, due to their lack of achievements leading up to the invite period and roster instability weighing against their individual skill and history.
However, a star-studded team, with deep rooted experience, LGD is bursting with talent, skill and previous International fame. The current captain is former Newbee captain Zhang Ning "xiao8", who lead his team towards a championship title last year, at TI4.
No strangers to top three placements at The International, Liu "Sylar" Jiajun and Yao "Yao" Zhengzheng participated in TI2, TI3 and TI4, while "MMY!" Zengrong has enjoyed a second place finish in TI1, with E-Home, and has participated now in all four previous International tournaments.
Without any shadow of a doubt, LGD's lineup is a serious TI5 contender.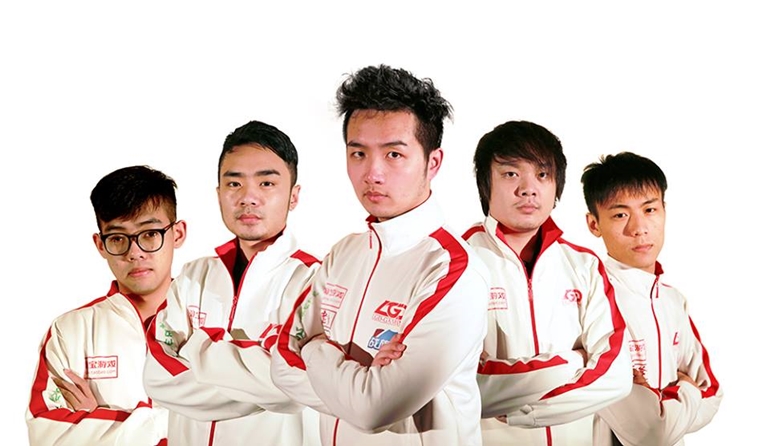 LGD beginnings
LGD Gaming has been a Chinese powerhouse organization ever since their inception, in 2009, back in the DotA 1 times. Just prior to making the switch to Dota 2, in 2011, they lost four of their players to Invictus Gaming and slipped from their previous height for a short period of time.
Despite Gong "ZSMJ" Jian's efforts to rebuild what they had, LGD was unable to claim any accomplishments during that time. ZSMJ decided to retire, shortly afterwards. He was replaced by Sylar, in November 2011.
2012-2013 ups and downs
Over the course of the next two years, LGD's performance would be riddled with various peaks and valleys. Always a strong presence in the scene and a leader in the region, the team would experience fluctuations in rosters and high levels of performances mixed with random dips.
In 2012, LGD would take top three placements in every event they participated in, including a monumental third place finish at The International 2. After a few roster changes, they would then continue to seize top three finishes well into 2013, but would hit a low when they were stripped of their direct invite to TI3 due to the late roster changes.
The rescinded direct invite would end up being inconsequential to LGD, as they were able to qualify for TI3 in the Eastern Qualifiers. Unfortunately, the team was eliminated early in the Lower Brackets. Despite the sub-par performance, and the departure of Sylar, the team continued to maintain their dominant presence in all other events in the months leading up to The International 4. At TI4, they would once again rise up to the occasion and take a commendable fifth place.
LGD went through many roster changes after their appearance at The International 4. Only a few weeks after TI4, DD Xie Bin announced his retirement. LGD saw a major shuffle once again when three members left, including Wang Zhang "Rabbit" who was required to pay a hefty $130,000 USD transfer fee.
LGD's return to glory
LGD replaced their losses with Zeng Hongda "Faith" and Lei Zengrong "MMY!", and Liu Jiajun "Sylar" rejoined the team.
In February 2015, once again placed 12th at DAC – an incredibly disappointing result considering they had just shifted back to a clear award winning roster. In March, Faith parted ways with the team and was replaced quickly with TI4 winner xiao8. With the close-out of the transfer time-frame implemented by the ACE Chinese organization, LGD Gaming confirmed their full roster.
The team took second place in the VPGaming Pro League, in April. This is LGD's only tournament on record between the time they underwent their roster changes, in March, and the moment they received their TI5 invite.
However, since being directly invited to TI5, the Chinese team has been showing strong performances. They started by grabbing fourth place at The Summit 3 and then came in 5th-8th in the MarsTV Dota 2 League, in June, where they were eliminated by Team Empire.
LGD have successfully defended their championship title by sweeping ViCi Gaming, 3:0, in the i-League Season 3 Grand Finals, in May. They continued with a third place finish in ECL 2015 and managed to win the WCA 2015 Chinese Pro Qualifiers. On July 10th, once again, LGD successfully defended a title, after besting CDEC, 3:2, in the Grand Finals of G-League 2015.
The International 5 will serve as proving ground once again for the team that seems to always ascend to greatness after each descent it makes. A bit of an outlying factor, having played against only few of the teams attending, the Chinese icons are nothing to be ignored, or taken lightly.
LGD roster:

Liu "Sylar" Jiajun,

Lu "Maybe" Yao,

Yao "Yao" Zhengzheng,

Zhang "xiao8" Ning,

Lei "MMY!" Zengrong
Liu "Sylar" Jiajun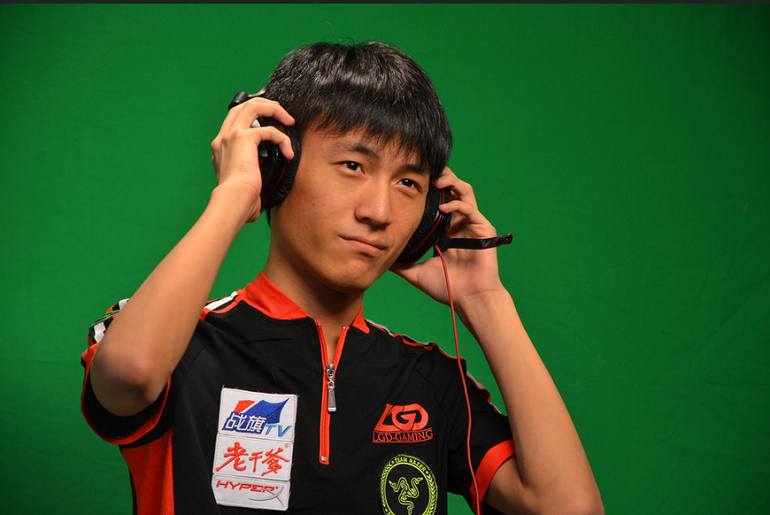 Liu began his career in early 2011, when he joined the team World Elite. However, upon ZSMJ's departure from LGD and retirement from DotA in late 2011, Sylar left World Elite to join LGD for the first time. After the disappointing performance at TI3, he would leave LGD and join Rising Stars for only one month before moving to ViCi Gaming. He was a part of their TI4 second place roster. Despite their victorious placement at the event, Sylar would leave ViCi Gaming and return to LGD in August of 2014, where he has been ever since.
Lu "Maybe" Yao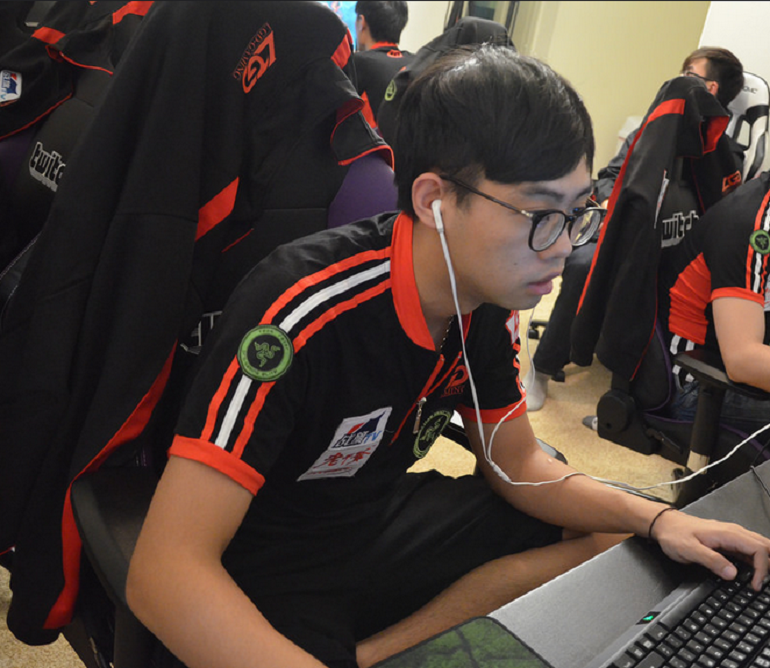 Lu "Maybe" Yao is a DotA veteran who has consistently been near the top of the Chinese Dota 2 ladder. He was part of the DotA team Greedy (which was later picked up by Vici Gaming), alongside legendary player Bu "YaphetS" Yanjun.
Although he played in the Chinese Dota Elite Community league, he did not join competitive Dota 2 until 2014, when he was picked up by LGD. He is considered a new rising star and thought of highly for his mid lane role capabilities. TI5 will be his first International.
Yao "Yao" Zhengzheng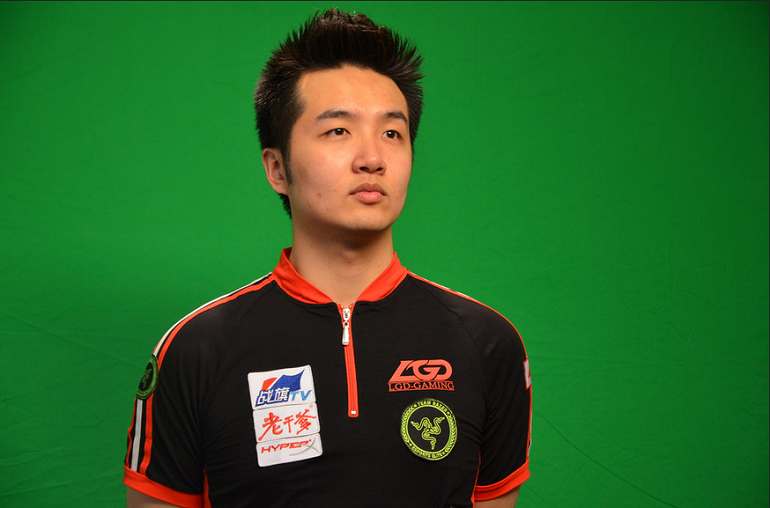 Yao is known for his versatility. He began his professional career playing DotA 1 in 2010, alongside DD and Xiao8. In early 2011, he took a break from competitive gaming to focus on his studies, but later returned for a short period with Nirvana.cn.
In August 2011, Yao joined LGD Gaming with teammates Xiao8 and DD as the mid lane player – the same role he played during The International 2012. Following TI2, he transitioned into the offlane position. However, Yao will occasionally return to the solo-mid position.
This will mark Yao's fourth International appearance, as part of LGD.
Zhang "xiao8" Ning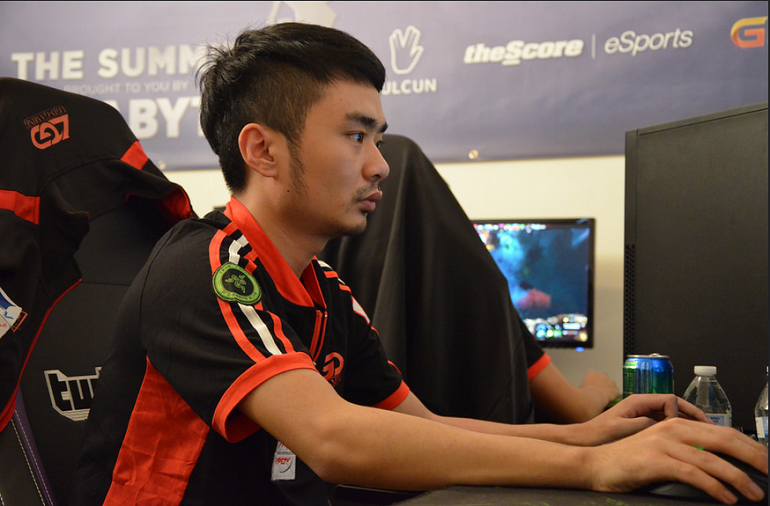 Zhang "xiao8" Ning began his professional career in DotA 1, in September 2010, playing for team Dream alongside Yao and DD.
In early 2011, Xiao8 joined a team called Catastrophic Cruel Memories, along with Zhou and Ferrari 430. After some success he moved to Invictus Gaming together with his teammates, as part of a $6 million deal.
However, the team failed to perform in The International 2011. Following a loss to Tyloo at the World Cyber Games 2011, Zhang moved to LGD Gaming.
It was later confirmed that Newbee paid approximately $100,000 USD for him and Chen "Hao" Zhihao to join along with Zhou "KingJ" Yang, Gong "ZSMJ" Jian and Zhang "Mu" Pan. It would be with Newbee that Xiao8 would win The International 2014. On July 29th, Xiao8 announced his break from professional play. He returned to LGD in March 2015.
In LGD Gaming, Xiao8 played offlane at The International 2012, but afterwards switched to the solo mid role up until his departure from the team. Upon returning to LGD, Xiao8 assumed the support role.
Lei "MMY!" Zengrong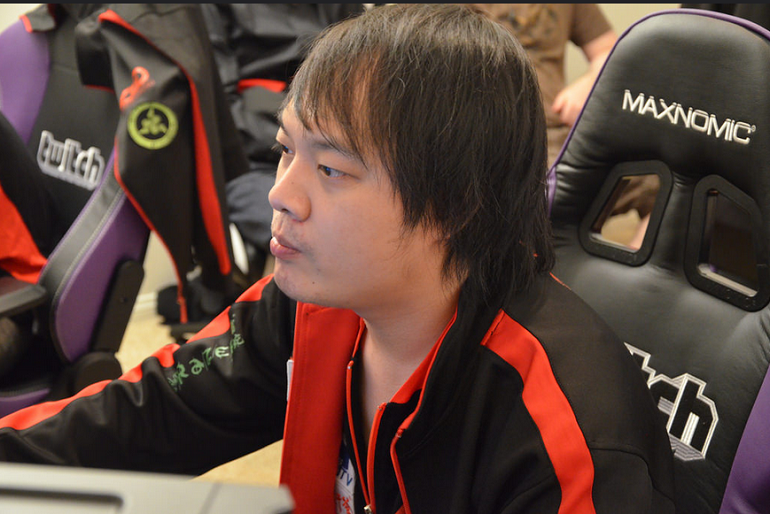 MMY! is mainly known for his role as solo mid for EHOME, during their domination in DotA, in 2010, and popularized the Blink Dagger rush on Lion as a solo mid hero, even though he is one of the strongest Chinese support players in Dota 2.
Lei was part of EHOME during The International 2011, when the legendary Chinese team came in second place. After EHOME disbanded for a brief period of time, he joined Nirvana.cn, only to come back to a new EHOME lineup in April 2012. The squad ended up taking fifth place at TI2. MMY's next stop was with Team DK. He competed in TI3 as part of the team, and came in sixth. Lei would stay with DK for another year, climbing to fourth place at TI4, before he parted ways with the team and joined LGD.