The heat is being turned up even more in the Philippines as ESL One Manila is getting fired up. The tournament is scheduled to take place between April 22-24, at the Mall of Asia Arena, in Manila, Philippines.

Eight teams – Team Liquid, Team Secret, compLexity Gaming, Wings, Mineski, EHOME, Fnatic and Team Empire – will compete for the $250,000 prize pool.
ESL One Manila has been gaining much attention. The event is ESL's first venture on the Asian continent and, as the first event of such caliber, it will be broadcast on local television. The finals will be featured on the main station, TV5, and the rest of the event will be broadcast on AksyonTV, a TV5 subsidiary.
The entire event will be streamed live on Twitch, in English and Russian.
The role that their performance and results may play in the Manila Major regional and direct invites is of incredible significance to the teams.
All eight teams are making their seasonal LAN debuts in the Philippines and hoping for a chance to return in June for the last Major before TI6.
compLexity Gaming, Team Liquid, Wings and Fnatic have maintained their roster stability through the Shanghai Major and even longer.
The other four teams – Mineski, EHOME, Team Empire and Team Secret have undergone adjustments to their lineups.
Stakes will be high this weekend in the Philippines. Players will be sweating it out as competition is expected to be fierce and encounters should sizzle under the intense heat and pressure.
Eight teams will ignite their top form as they vie for the hottest championship title before the next Major.
ESL One Manila groups
The ESL One Manila groups have been drawn. Two groups of four will compete in the first phase of the event. Only four teams will make it into the playoffs.
Group A
Team Liquid
compLexity
Wings
Mineski
Team Liquid – riding in on a high horse
This European mix immediately demanded attention when they appeared on the scene in the post-TI5 shuffle. Their performances and results in the next following months left a lasting footprint in their wake.
When Team Liquid seized second place at the Shanghai Major after taking down Alliance, MVP.Phoenix and Evil Geniuses, they also captured the favor and seal of approval from tournament organizers and fans around the world. Since the Shanghai Major, they were directly invited to participate in ESL One Manila, ESL One Frankfurt and assumed the place of EHOME when the Chinese team's invite to EPICENTER Moscow was revoked due to roster changes.
Team Liquid roster:

Kuro "KuroKy" Salehi Takhasomi


Adrian "FATA-" Trinks


Jesse "JerAx" Vainikka


Lasse "MATUMBAMAN" Urpalainen


Ivan "MinD_ContRoL" Borislavov
compLexity Gaming – band of brothers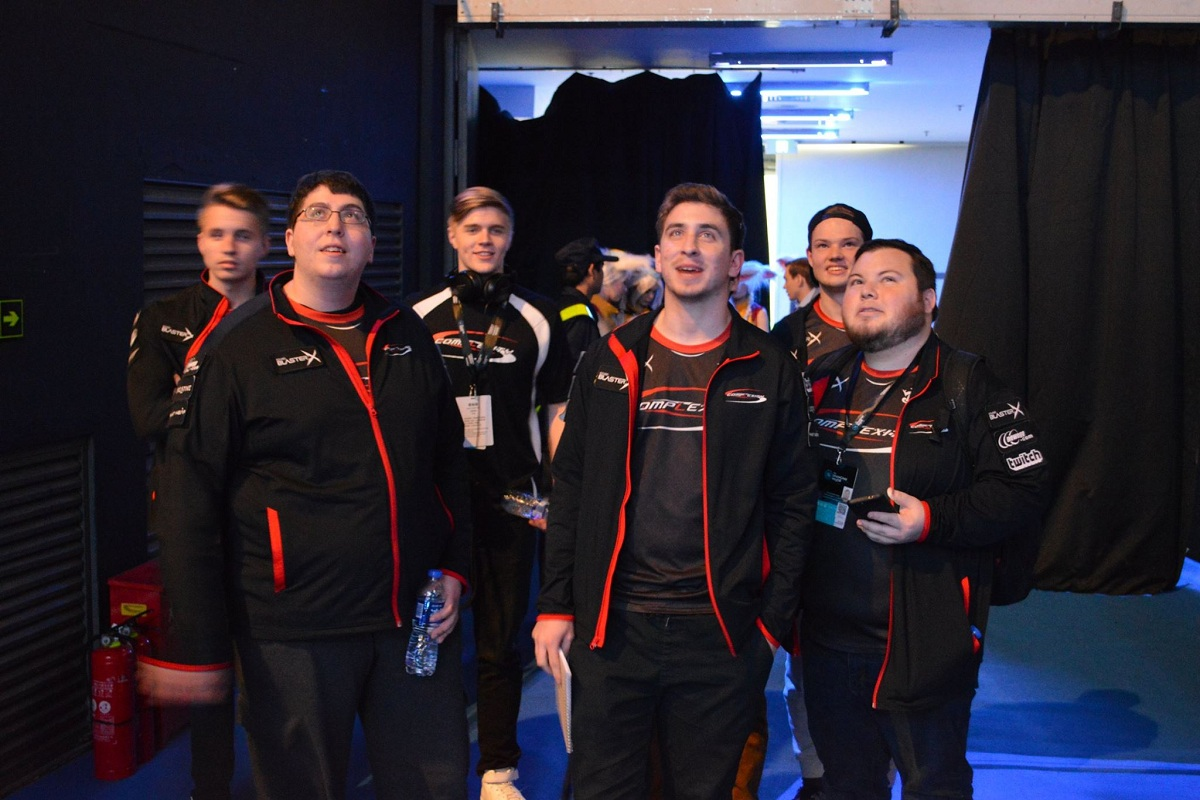 The mixed European and American roster seems to have reignited an old chemistry that has been nothing less than outstanding. The bonds of brotherhood and the past experience of playing together in StayGreen give this team the advantage in cohesion and synergy.
compLexity Gaming attained a fifth-sixth place finish at the Shanghai Major after a phenomenal run. Their performance at the event displayed remarkable coordination, synergy, team leadership, adaptability and individual skill. Following up shortly after at the DotaPit LAN, the team reached a noteworthy third-fourth place.
They have also managed to clinch the qualifier spot for the ESL One Manila event, as well as for EPICENTER Moscow and ESL One Frankfurt.
compLexity Gaming roster:

Kyle "swindlemelonzz" Freedman


Zakari "Zfreek" Freedman


Rasmus "Chessie" Blomdin


Linus "Limmp" Blomdin


Simon "Handsken" Haag
Wings Gaming – soaring on high hopes
After TI5, the roster made a 100% turnover and has welcomed all new players. The team has stuck together ever since.
They took 4th at WCA 2015, where they demonstrated impressive skill and talent and began to win over fans worldwide. They were the first team to take two games from Team Secret in the group stage of the event and quickly made a name for themselves. Having minimal official games on record, they did manage to stun many when they snatched the Chinese qualifier spot by sweeping Vici Gaming Reborn, 3-0.
Wings Gaming roster:

Zhou "bLink" Yang


Zhang "bian" Ruida


Chu "Shadow" Zeyu


Zhang "Innocence" Yiping


Li "iceice" Peng
Mineski – local heroes
In the winter season leading up to the Shanghai Major, Mineski was consistently besting the SEA giants, Fnatic, for the qualifier spots in LANs. They were quickly rising to the top in the region and making an international name for themselves. Unable to lock up any major achievements, the Filipino team experienced some roster changes, welcoming Benhur "Ben" Lawis and Jun "Bok" Kanehara to the mix.
In an effort to grow the local scene and showcase regional talent, a local Filipino Dota 2 team was given their own set of qualifiers to determine one team to compete alongside some of the best Dota 2 teams in the world. Mineski was able to best their regional rivals, TnC Gaming, 3:1, in the best-of-five grand finals, seizing the place in the main event for the Philippines.
Mineski roster:

Ryan Jay "Bimbo" Qui


Benhur "Ben" Lawis


Jessie Cristy "JessieVash" Cuyco


Jun "Bok" Kanehara


Julius "Julz" De Leon
Group B
Team Secret
EHOME
Fnatic
Team Empire
Team Secret – unveiling a new force
News of Team Secret's Manila Major and TI6 roster has once again shaken the Dota 2 scene. Omar "w33" Aliwi and Rasmus "MiSeRy" Filipsen were replaced by Artour "Arteezy" Babaev and Saahil "UNiVeRsE" Arora, both from Evil Geniuses, with only four days left before the rosters became locked for more than five months. In addition, Secret welcomed Theeban "1437" Siva to the team as coach.
Completely star-studded and stacked with potential, past achievements and talent, this new iteration of the team will make its competitive debut in Manila. Filled with world class players, the team was able to retain their direct invite to the event, which had been extended to them before the changes.
Team Secret roster:

Clement "Puppey" Ivanov


Jacky "Eternal Envy" Mao


Johan "pieliedie" Åström


Saahil "UNiVeRsE" Arora


Artour "Arteezy" Babaev
EHOME – reconstructed
Daryl "iceiceice" Koh Pei Xiang and Lu "Fenrir" Chao, two former Vici Gaming players, joined the EHOME roster last month. Zhang "LaNm" Zhicheng switched to the carry position and iceiceice started playing support alongside Fenrir. The changes were drastic, but the Chinese team was set on making big improvements coming into the new season after a 9th-12th place finish at the Shanghai Major.
EHOME received a direct invite at the end of January, after they took third at the Nanyang Championships LAN, fourth at the Frankfurt Major, received a direct invite to the Shanghai Major and took the championship title for Dota 2 Radiant & Dire Cup.
The new lineup has only participated in the fourth season/week of the H-CUP, where they took second place. There is still much mystery surrounding the team's playstyle, synergy and cohesion.
EHOME roster:

Daryl "iceiceice" Koh


Wang "old chicken" Zhiyong


Ren "eLeVeN" Yangwei


Lu "Fenrir" Chao


Zhang "LaNm" Zhicheng
Fnatic – dominating streak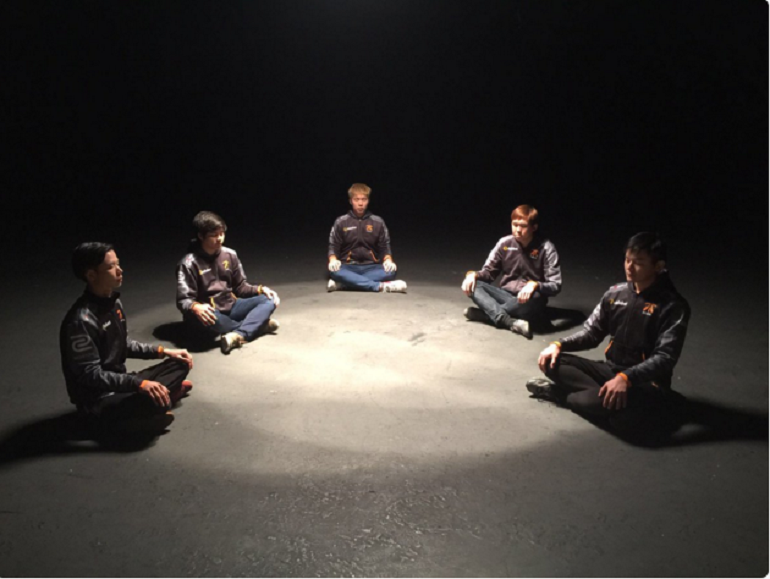 As much difficulty as it seems that Fnatic had pre-Shanghai Major – struggling to find their groove in LANs and even in minor tournaments – they retained their roster and pushed forward.
Showing up to the Shanghai Major in a completely different form, Fnatic started to take on a new life. In the last few months, Fnatic secured three LAN spots through victories in the regional qualifiers – ESL One Manila, EPICENTER Moscow, and most recently ESL One Frankfurt 2016. Only days ago, BTS Series 4 SEA concluded giving way to another victory notch under Fnatic's belt, followed by their championship title for SEA Kappa Invitational Season 1. The Malaysian team is on a dominating streak lately, securing victories, titles and LAN spots one after another.
Chai "Mushi" Yee Fung has been on medical leave recently, with his role being filled by the substitute player Adam Erwann Shah "343" bin Akhtar Hussein. DotaBlast has confirmed with Fnatic that Mushi will unfortunately not be able to play at ESL One Manila.
Fnatic roster:

Chai "Mushi" Yee Fung


Chong "Ohaiyo" Xin Khoo


Djardel "DJ" Mampusti


Zheng "Miduan" Yeik Nai


Wai Pern "Net" Lim


Adam Erwann Shah "343" bin Akhtar Hussein *sub
Team Empire – rebuilding an empire
Team Empire's new roster is a complete overhaul with five new players. Only hours after being dissolved in the aftermath of the spring Major reshuffle, the squad was rebuilt.
Having qualified back in February with an entirely different lineup, the Russian team was able to retain their place at ESL One Manila. Since the change of roster, the team has taken third place in ProDota Cup EU #5 and has been hedging on their new found structure to build them new heights.
Team Empire roster:

Roman "Ramzes" Kushnarev


Roman "Scandal" Sadotenkov


Vasily "AfterLife" Shishkin


Yaroslav "Miposhka" Naidenov


Rinat "KingR" Abdullin
ESL One Manila schedule
All matches will be played back-to-back.
Friday, April 22nd (closed to the public)
05:00 CEST – Team Liquid vs. Mineski
05:00 CEST – compLexity vs. Wings
08:00 CEST – Team Secret vs. Team Empire
08:00 CEST – EHOME vs. Fnatic
11:00 CEST – Group A winners' match
14:00 CEST – Group B winners' match
Saturday, April 23rd
08:00 CEST – Group A elimination match
08:30 CEST – Group B elimination match
11:30 CEST – Group A decider match
14:30 CEST – Group B decider match
Sunday, April 24th
05:00 CEST – Semifinal two (Group B seed one vs. Group A seed two)
08:30 CEST – Semifinal one (Group B seed two vs. Group A seed one)
12:00 CEST – Grand finals
ESL One Manila format
The group stage will be played in a classic GSL format.
The eight participating teams will be split up into two groups of four.

In each group, the teams will play best-of-three matches, as shown below:

Match one: Team A vs. Team B
Match two: Team C vs. Team D
Winners' match (WM): Winner of match one vs. winner of match two – winner advances to semifinals
Elimination match (EM): Loser of match one vs. loser of match two – loser drops out
Decider match: Loser of WM vs. winner of EM – winner advances to semifinals and loser drops out

Four teams will advance into the playoffs.
Four teams will be eliminated in the group stage.
During the playoffs, four teams will play a single-elimination bracket.
The Grand Finals will be best-of-five series, with no winners' advantage.