ViCi Gaming Reborn struck out hard to upset MVP.Phoenix 2:0 during the StarLadder Invitational. MVP.Phoenix will now drop to the Lower Brackets, while ViCi Gaming Reborn will move forward in the Upper Brackets. No teams will be eliminated today. The StarLadder Invitational continues with the last of the upper bracket quarter finals series featuring Na'Vi vs OG at 19:00 CEST.
#Dota2Invitational
2:0 for @ViCi_Gaming !
Next match – @natusvincere vs @OGDota2 pic.twitter.com/mu1jQsnb7d

— Dota 2 SLTV (@dotasltv) April 14, 2016
The series between the newly reformed and rebranded ViCi Gaming Reborn and the Korean rising stars – MPV.Phoenix was one of the most anticipated match-ups for the opening day. MVP.Phoenix were the favorites of the event and not many knew what to expect from ViCi Gaming Reborn, providing the perfect setting for a show that would be filled with surprises and excitement.
When Wang "Nono" Xin unable to secure his visa, their coach Tong "mikasa" Junjie filled in without missing a beat. Mikasa has an indisputable reputation as a top notch coach in China, leading teams to championships.
The Chinese team displayed considerable teamwork and stellar individual plays that were more than enough to upset MVP.Phoenix even on their comfortable heroes and throw off their synergy. ViCi Gaming Reborn had incredible amounts of aggression paired with perfectly executed spells and coordination in team fights.
Unable to ride on the momentum from their most recent championship win, the Korean squad have now been dropped into the lower brackets for a second change to once again rise to the top.
Beatiful fight in the second game @ViCi_Gaming vs @MVP_GG #Dota2Invitational pic.twitter.com/BovscRDJUj

— Dota 2 SLTV (@dotasltv) April 14, 2016

The first day of the StarLadder Invitational had begun with the series between LGD and Vega Squadron. Both teams gave fantastic performances but in the end LGD advanced in the Upper Brackets, as they took a convincing 2:0 sweep over the CIS team.
The series between Virtus.Pro and Alliance got off to an incredibly strong and promising start for the Swedish stars as they swept through Virtus.Pro 2:0.
StarLadder Invitational: Upper Bracket Quarterfinals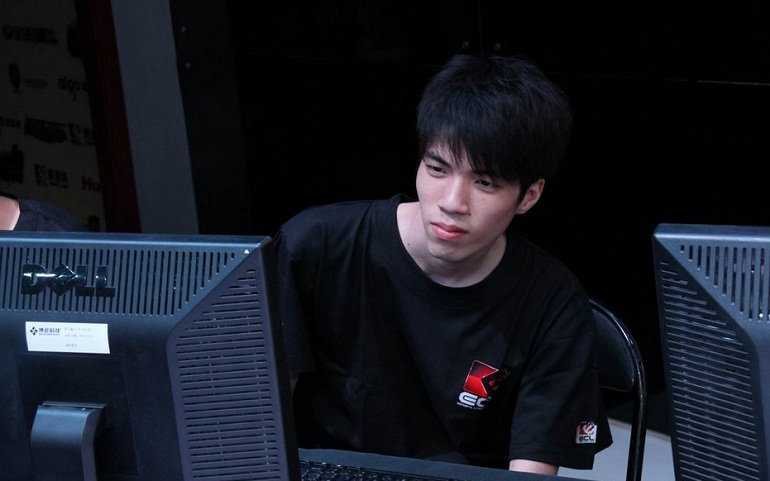 MVP.Phoenix went with their comfort picks but seemed to have trouble executing it. Everything has been on-point for ViCi Gaming Reborn in the first game of the series. They had fantastic rotations and overwhelmed the Koreans early in the game. They just snowballed their way right to the end with incredible speed and nothing to stop them, ending the game in 25 minutes.
The second game also seemed to favor ViCi Gaming Reborn, however MVP.Phoenix really gave the Chinese team a run for their money. They held down with considerable endurance, forcing VG.Reborn to force push their way to the base. With as much scouting potential and ability on the Korean lineup, map awareness and control gave MVP.Phoenix a bit of advantage towards the later game. ViCi Gaming reborn played patiently and were able to take the upper hands in the fights. They were then able to edge their way to the victory to take the game and the series.
StarLadder Invitational results: ViCi Gaming Reborn 2:0 MVP.Phoenix. ViCi Gaming Reborn will continue to the Upper Bracket Semifinals, while MVP.Phoenix will drop to the Lower Brackets.
StarLadder Invitational
The StarLadder Invitational will feature a prize pool of $100,000. The event will take place between April 14-17 at the Kiev Cybersport Arena in the Ukraine.
Eight teams will compete, including reigning champions Alliance. OG, LGD, MVP.Phoenix, Na'Vi and Virtus.Pro have been directly invited. Vega Squadron has secured the European qualifier spot and ViCi Gaming Reborn grabbed the Chinese spot through their victories in the H-Cup.
StarLadder Invitational participating teams
Alliance
OG
LGD
MVP.Phoenix
Na'Vi
Virtus.Pro
Winner of the European qualifier – Vega Squadron
Winner of the Chinese qualifier – ViCi Gaming Reborn
StarLadder Invitational brackets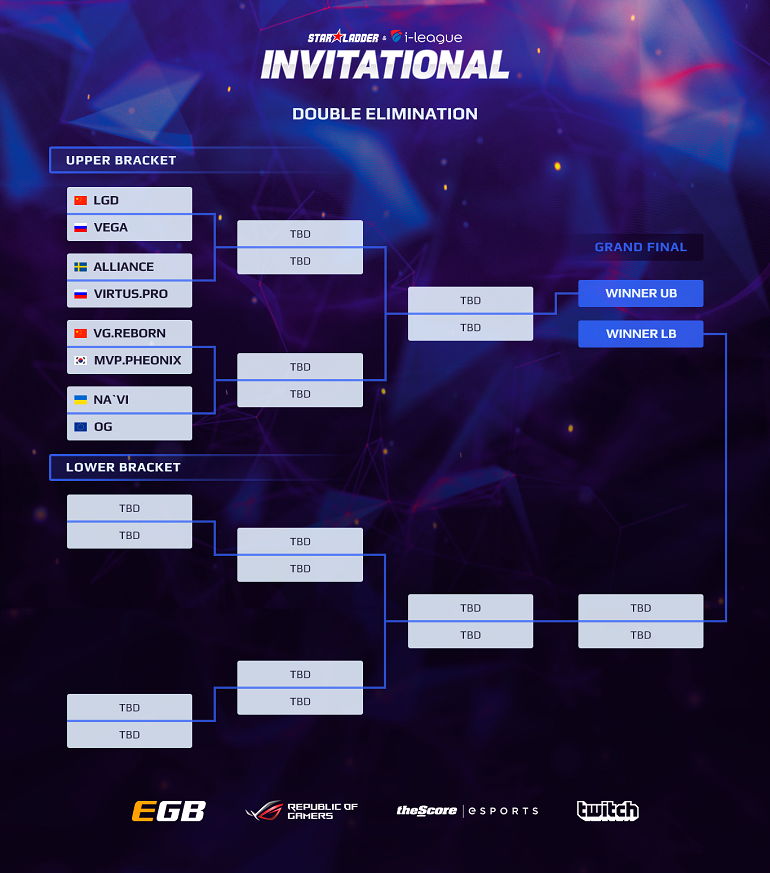 StarLadder Invitational schedule
Thursday, April 14
Friday, April 15
08:30 CEST – Loser of M1 vs. Loser of M2
12:00 CEST – Loser of M3 vs. Loser of M4
15:30 CEST – Winner of M1 vs. Winner of M2
19:00 CEST – Winner of M3 vs. Winner of M4
Saturday, April 16
08:30 CEST – Winner of M5 vs. Loser of M8
12:00 CEST – Winner of M6 vs. Loser of M7
15:30 CEST – Winner of M9 vs. Winner of M10
19:00 CEST – Winner of M7 vs. Winner of M8
Sunday, April 17
14:00 CEST– Loser of M12 vs. Winner of M11
17:00 CEST – Grand Finals
StarLadder Invitational format
Teams will compete in a double elimination bracket.
All matches are best-of-three series.
Grand Finals are best-of-five series.