UPDATE: In an unexpected but welcomed turn of events, it would appear that Limmp's Twitter account was hacked earlier today. The player deleted the tweet announcing his depart from Ninjas in Pyjamas and assured his fans that he remains on the team.
Okay so im not sure how I got hacked but I did not write this stuff xD, im still with NiP boys

— Linus Blomdin (@LimmpDota) July 26, 2015
Original article, before Limmp's clarifications:
Linus "Limmp" Blomdin has parted ways with Ninjas in Pyjamas and is currently a free agent, available to join another team.
As you probably know guys I am a free agent for now guys // DM for team offers will start streaming next week.

— Linus Blomdin (@LimmpDota) July 26, 2015
Although no reasons have been disclosed, the Swedish mid-laner has indicated that it was a joint decision and that he will continue to play competitively, being open to team invites.
No statements have been released by the organization as of yet to indicate whether the team has already found a replacement member.
TI reshuffle
The "Post-TI reshuffle" is infamous for creating havoc within the teams that did not fare as well as they would have liked to during the event. When the dream falls apart, so does everything else. Most often, teams will change rosters or completely disband.
This year, the changes started even earlier, after the TI5 Open Qualifiers:
4 Clovers & Lepricon have already seen their roster change immediately following the open qualifiers.
Summer's Rift failed to advance to the main regional qualifiers and then underwent yet another roster change.
Basically Unknown disbanded, citing that they had all chosen to go in different directions and the split had been amicable.
5Eva had announced that they were disbanding after they failed to qualify for TI5.
Can't Say Wips had reformed to include Darcy "Godot" Jose, who had parted ways with the team within a day of the TI5 SEA qualifier finals.
Rave underwent changes approximately six weeks following the TI5 SEA qualifiers. Jio "Jeyo" Madayag and Michael "ninjaboogie" Ross parted ways with the team, and Mark "cast" Pilar has announced that the three remaining team members will part ways with the South Korean organization Rave and will reassemble with a new roster and team name soon.
Burden United officially announced the disbanding of the team. Alexandru "ComeWithMe" Crăciunescu broke the news via Twitter, only one day following the team's forfeit during the Grand Finals of ProDota Cup. However, since then, the team has been seen playing together, with a different lineup.
Ninjas in Pyjamas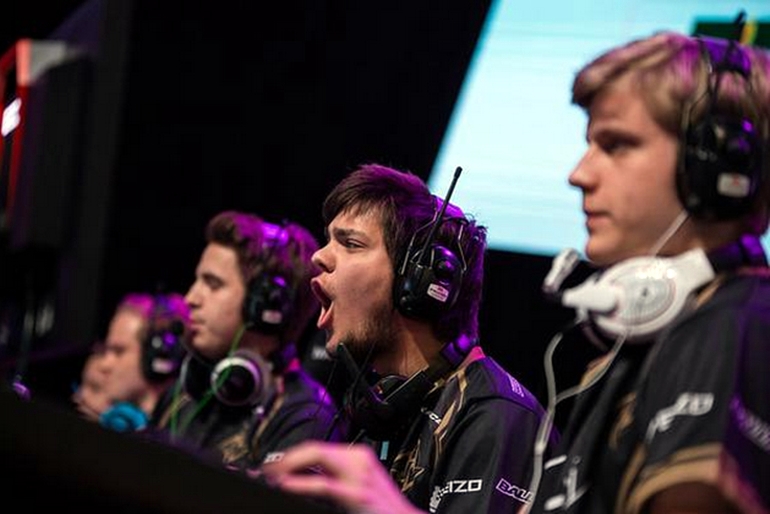 NiP did well in the TI5 European Qualifiers, finishing second in their group and advancing into the Lower Brackets of the playoffs. Vega Squadron eliminated them, 2:1, in the Lower Brackets.
Since then, Ninjas in Pyjamas claimed their first LAN championship title, at MLG Pro League, X-Games. They won the championship's gold medal and the $66,899 prize money.
Only days later, the team claimed a second championship title at Esport SM 2015. The Swedish E-Sports Championships is a yearly event arranged by DreamHack, to determine the Swedish Champion over a number of esports titles.
The team then went on to receive third place in the DreamLeague Season 3 LAN finals, at Dreamhack Summer.
Most recently, NiP took fourth place in the Dota Pit League Season 3.