Lee "kYxY" Kong Yang, Siong "JoHnNy" Tait and Fadil "Kecik Imba" bin Mohd Raziff have been released from Fnatic's Dota 2 squad. kYxY and JoHnNy did not wait for the organization to make an official announcement and disclosed the information first, on their Twitter and Facebook pages. Fnatic have later confirmed the news, stating that Chai "Mushi" Yee Fun and Chong "Ohaiyo" Xin Khoo will be the only players to remain on the team.
i'm out from Fnatic, i actually feel quite upset but life goes on, Hope i get a new team soon for upcoming tourney. Never give up!

— KyxY (@Lee_Kyxy) August 17, 2015

Fnatic's announcement reads:
kyxY, Kecik Imba and JoHnNy will continue their journey as DOTA 2 players elsewhere, we're sure they won't be without teams for long and we wish them every success in their future careers. This leaves our DOTA lineup consisting of our team captain Mushi and Ohaiyo. We're taking our time to evaluate our options, and will share an update on a new roster as soon as we have news to share.
Mushi had already disclosed that he was sticking with Fnatic, yesterday, when he answered a question asked by a fan on his Facebook page:

Lee "kYxY" Kong Yang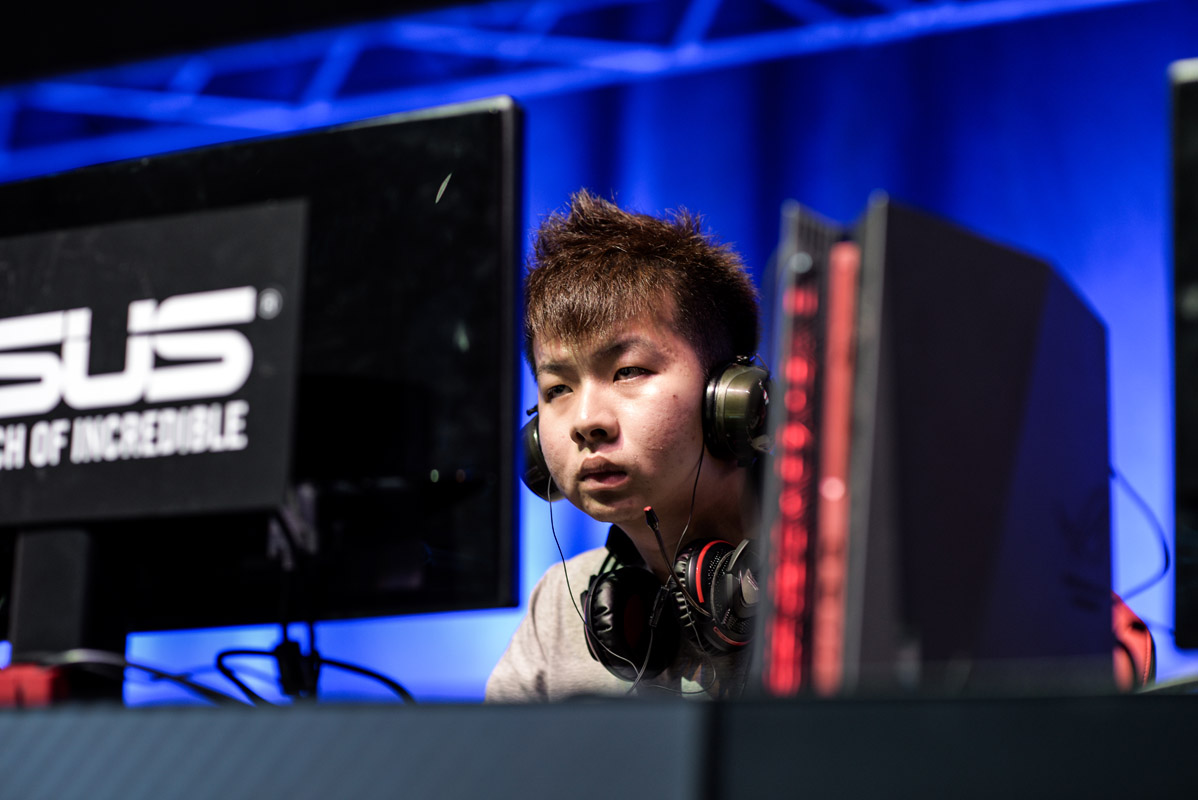 kYxY started his Dota 2 career in 2011, playing for MUFC. He had the chance to compete in The International 1 with the team, but went 0:3 and finished last in the group stage. He later resurfaced in 2013, as a part of Orange Esports.
kYxY attended The International 3 together with Orange his teammates Mushi and Ohaiyo, taking third place. After The International 2013 and Mushi's departure, kYxY and the remaining players left the Orange Esports organization and moved to play for Titan. kYxY and Ohaiyo also competed in last year's TI4, placing 9th-10th, with Team Titan, before leaving to rejoin teammate Mushi on Team Malaysia – later picked up by Fnatic.
Siong "JoHnNy" Tait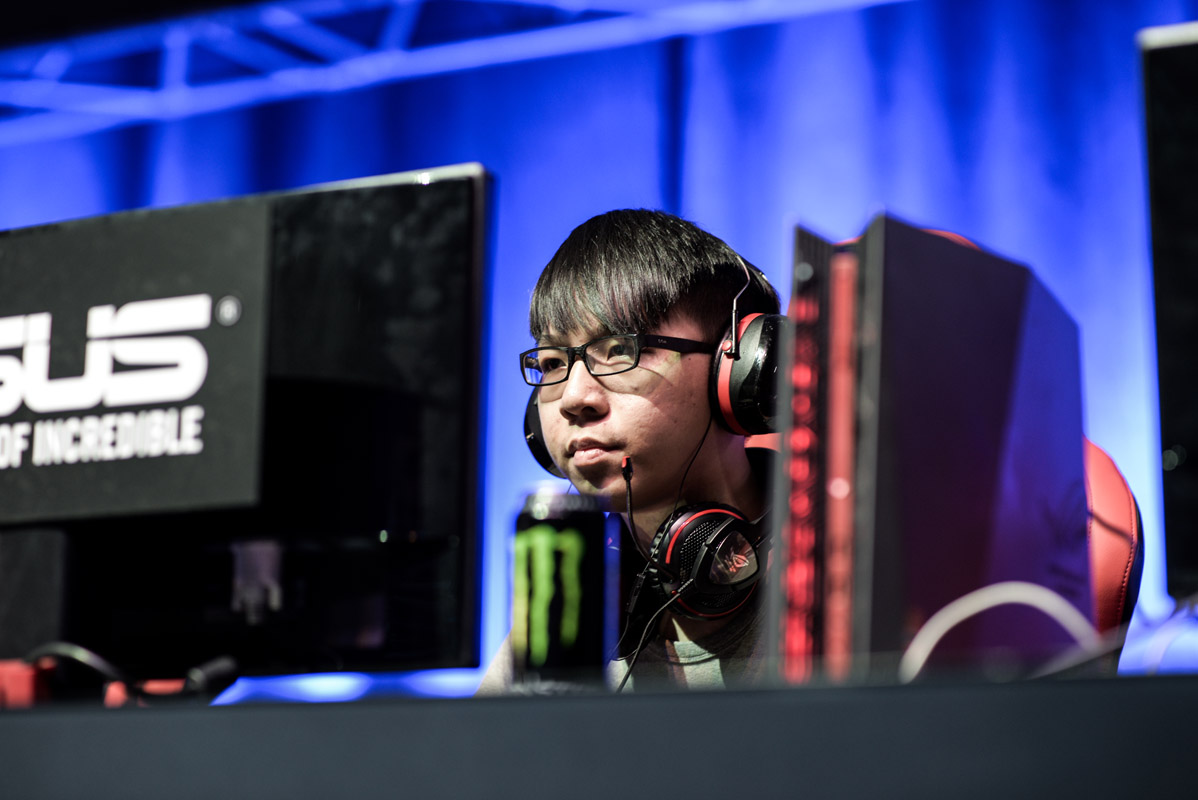 JoHnNy made his professional debut in Dota 2 in 2013, with Rattlesnake. After the team's disappointing performance at TI3 – where they were a Wild Card contender – JoHnNy departed for Arrow Gaming, in March 2014.
As a part of team Arrow, he would earn a spot at TI4, through the SEA regional qualifiers. The momentum was short-lived, however, as the team ended up being eliminated in the group stage.
JoHnNy then formed Johnny's Revenge, with a number of other notable Southeast Asian players who were teamless. However, the team disbanded two months later. Only one day after the disbandment, JoHnNy joined team Mineski, as their hard carry player. After two months, he parted ways with Mineski and joined EHOME.my as their support player.
Fadil "Kecik Imba" bin Mohd Raziff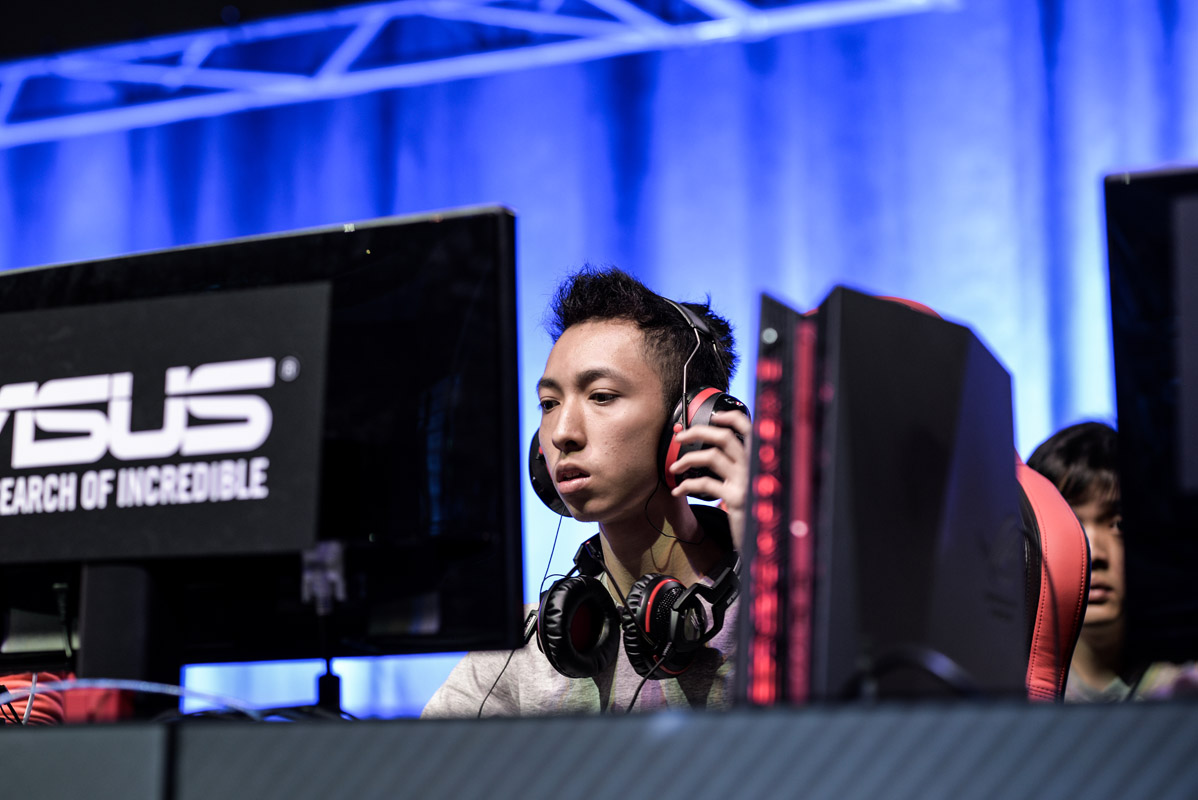 Kecik Imba made his first appearance in the professional Dota 2 scene when he joined team Orange, on February 14, 2013. He became the 6th player on the roster, as part of Orange's "player development program". Despite being a part of the organization during The International 3, he was not selected to play.
After Titan picked up most of Orange's roster following TI3, Kecik Imba was left teamless. He later joined Invasion e-Sports, in March 2014, as the team's solo mid player. Kecik Imba stayed with Invasion for one year prior to rejoining his former teammates on EHOME.my.
Fnatic
Fnatic's new roster sprung into life at the first signs of early spring. Since then, the Mushi-fronted Malaysian squad has participated in some of the biggest tournaments in the world. Reminiscent of the legendary TI3 Orange Esports and star-studded with previous TI attendees, the Fnatic roster has a certain sense of "pedigree" to it. Lee "kYxY" Kang Yang, Chong "Ohaiyo" Xin Khoo and Chai "Mushi" Yee Fun were a part of legendary Team Orange, which fought to a commendable third place at The International 3. Ohaiyo and kYxY also competed in TI4, where they finished 9th-10th with Team Titan, while Mushi attended last year's event, with Team DK, securing 4th place.
Read an in-depth profile feature about Fnatic's Malaysian squad: Fnatic brings back a taste of Orange Esports at TI5
During The International 5, Fnatic have failed to advance into the Upper Brackets of the main event, having secured only 4 points during the group stage. They were knocked out of contention by Virtus.Pro from the very first day of the TI5 main event, on August 3rd, in a brutal best-of-one elimination series.
Fnatic's TI5 roster:

Lee "kYxY" Kang Yang


Fadil "Kecik Imba" bin Mohd Raziff


Chong "Ohaiyo" Xin Khoo


Siong "JoHnNy" Tait


Chai "Mushi" Yee Fung