Jio "Jeyo" Madayag has parted ways with Team Archon to return to SEA alongside ex-teammate Michael "Ninjaboogie" Ross. Ryoyr and Ninjaboogie currently play for Team Rave in the Philippines, the team that all three were previously members of together. Team Rave has yet to officially confirm Jeyo's return.
I guess it's official Jeyo is going back to play in SEA with ninjaboogie, good luck to them. Jeyo was a super fun teammate to have.

— Brian Lee (@FLUFFDota) March 9, 2016
Jio "Jeyo" Madayag has parted ways with Team Archon. There has been no word on his replacement, but the team has until March 27th to solidify the lineup and register for the upcoming Manila Major and TI6 season.
Team Archon have recently finished 13-16th at the Shanghai Major after being eliminated in Round 1 of the brutal best-of-one Lower Brackets by EHOME.
Jeyo and Team Archon
Jeyo and Brian "FLUFFNSTUFF" Lee reinstated team FIRE just prior to the roster lock deadline and then quickly swept compLexity Gaming, 3:0, in the ESL One New York Americas qualifiers' grand finals.
Team Archon picked up FIRE on the eve of ESL One New York, October 3rd. The team's impressive qualification for the event had been rewarded with a new sponsorship, adding to the hype of their first LAN together as a squad.
The team placed 6th at the event and continued to yield similar placement results following – 8th in Dota 2 Canada Cup, 4th in ProDota Cup, 2nd in BTS Americas.
Team Archon roster:

David "Moo" Hull


Brian "FLUFFNSTUFF" Lee


Bryant "Whitebeard" Lehwald


Jaron "monkeys-forever" Clinton
#RAVEvolutionReturns – Jeyo and Team Rave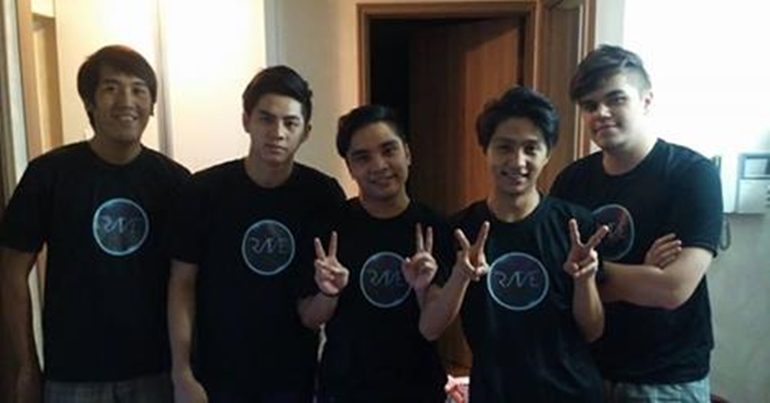 It appears that Jeyo's intent is to make a return to SEA Dota and play alongside his ex-teammate Michael "Ninjaboogie" Ross. Ninjaboogie and Ryo "Ryoyr" Hasegawa are currently members of the Philippine Team Rave, an organization that all three competed for previously.
Despite their strong performances in the SEA region and in international tournaments, Rave-Dota disbanded soon after they were eliminated, 0:2, by MVP.Phoenix in the Lower Bracket finals of the TI5 SEA qualifiers.
Later in June, Rave-Dota announced that the organization would be inactive for a period of time.
The organization went on a hiatus for six months before returning. On November 27th, the organization announced their new lineup, featuring all new and local talent from the Philippines.
Their first roster since June 2015 did not produce any achievements and results and, on February 19th, the Filipino team announced the Rave reform via Facebook. To fans' delight, the team will be including former members Michael "Ninjaboogie" Ross and and Ryo "Ryoyr" Hasegawa.
#RAVEvolutionReturns 3.12.16-hoff

Posted by Rave-Dota on Wednesday, March 9, 2016

The organization also announced Frederick "fred" Fernandez's departure from the team.
This is to officially announce that Frederick "fred" Fernandez is no longer with the team. He is currently playing with team Precious. Fred has made valuable contributions as we rebuild the team and became a very good friend of ours. We wish him and his team all the best.
Rave reformed roster:

Ryo "Ryoyr" Hasegawa


Jobert "DaReMo" Rodel De Villa


Michael "Ninjaboogie" Ross


Rafael "Rapy~" Sicat Palo