FireDota – a widely known name in the North American Dota 2 scene, is indexed in the list of "Most recent notable confirmations" for the first Dota 2 Major, expected to take place in Europe, this November.
Brian "FLUFFNSTUFF" Lee, Bryant "Whitebeard" Lehwald, Eric "747" Dong, Davil "Moo" Hull and Jio "Jeyo" Madayag are listed as permanent members of team FireDota. William "Blitz" Lee is listed as a substitute player.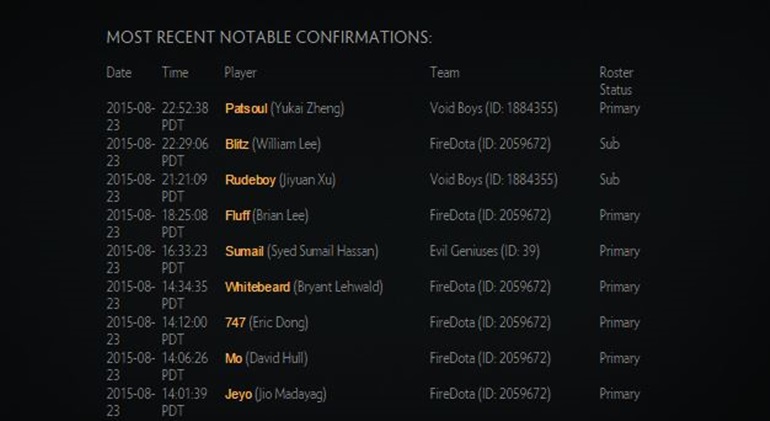 Fire was founded three years ago, by FLUFFNSTUFF, Jeyo, Michael "ixmike88" Ghannam, Tyler "TC" Cook, and Tony "HANNAH_MONTANA" Talavera. In February 2012, the squad was picked up by compLexity Gaming and disbanded shortly after The International 2012. The team resurfaced for a brief period of time, in December 2014, only to disband again at the beginning of this year.
FireDota roster

David "Moo" Hull


Brian "FLUFFNSTUFF" Lee


Bryant "Whitebeard" Lehwald


Jio "Jeyo" Madayag


Eric "747" Dong


William "Blitz" Lee (substitute)