Malaysian organization G-Guard has decided to drop their Dota 2 squad, after failing to reach an agreement with the team's leader, Ng "YamateH" Wei Poong.
G-Guard made the announcement on their website, stating that they've reached the decision after failing to establish a "mutually agreed cooperation plan":
We regret to announce that we are releasing our entire Dota 2 squad effectively from today onward. After the conclusion of the TI5 qualifier, the organization has had multiple discussion sessions with the team leader – Ng "YamateH" Wei Poong. Despite the best effort was made by both parties, a mutually agreed cooperation plan has failed to be established. Hence we have all agreed that a separation is the best for all parties at this time.
According to G-Guard Esports, Malaysian Dota 2 superstar and former TI attendee, Ng "YamateH" Wei Poong, will create a new team and remain active in the competitive scene:
Malaysia's all time top player – YamateH, will build a new team and continue to be active in competitive Dota. We hereby wish him best of luck and may he bring more pride to the nation.
G-Guard Esports
G-Guard is a Malaysian organization founded in 2014. In February, the organization dropped their roster consisting of well-known Malaysian players such as Raymond "Sharky" Wong, Jun Liong "dabeliuteef" Loh and Daniel "TFG" Wong. A month later, on March 18, they picked up Natit Gaming – the team founded by Ng "YamateH" Wei Poong, when he left Titan during the post-TI4 reshuffle.
The organization made roster changes in early April, releasing Chua "Ice" Chee Cai and Byron "Syeonix" Young Meng Keen and picking up Sim "Ling" Woi Cheong and Benjamin "Ben" Yi Cheong Lim.
The squad failed to reach the organization's expectations. They placed third in the MPGL SEA main event and failed to make it into the TI5 SEA Qualifiers playoffs, after finishing third in their group stage.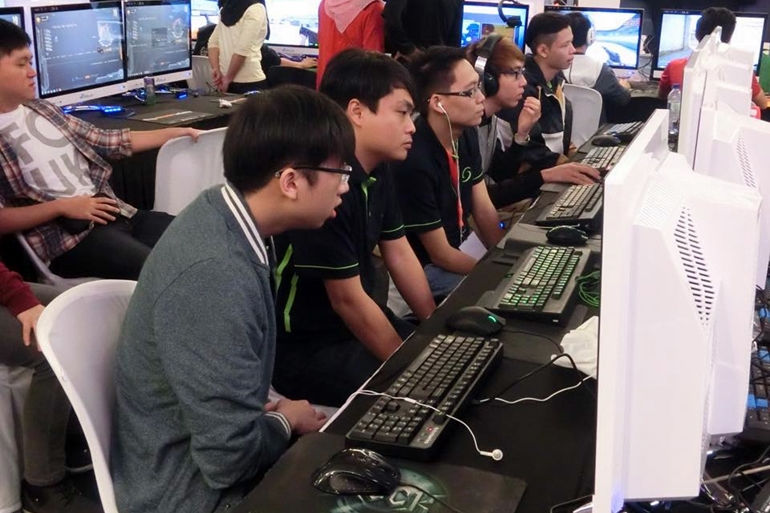 G-Guard former Dota 2 roster:

Benjamin "Ben" Lim Yi Cheong,

Ng "YamateH" Wei Poong,

Chan "WinteR" Litt Binn,

Wai Pern "Net" Lim,

Sim "Ling" Woi Cheong
Ng "YamateH" Wei Poong competed in T12 as part of team Orange Esports. He later played for Zenith and then moved to Titan in 2014. He attened TI4 as part of team Titan.
Wai Pern "Net" Lim played for Orange Esports, Titan and Team Malaysia. Net competed in TI4 as a member of Titan and then founded team Natit, together with YamateH.
Sim "Ling" Woi Cheong was a member of G-Guard until February 22, and then again since April 2 onwards. An accomplished player in the South East Asian scene, Ling has been a part of Malaysian team MUFC between 2011-2013. Afterwards, he joined WinterR and YamateH on Orange Esports for a few months, between 2013-2014.
Chan "WinteR" Litt Binn was on Orange Esports' roster between 2011-2012 and attended TI2 as part of the team. He has multiple notable achievements while a member of Orange Esports and MUFC.
Benjamin "Ben" Yi Cheong Lim is a relatively new player. He made his first appearance with Natit Gaming.
YamateH, Net, Ling, Ben have been seen competing alongside Adam "343" Shah (former Can't Say Wips member) in the Corsair Gaming Arena #4 tournament, under the name "Team 123".