The TI5 SEA Qualifiers group stage finished out with the top two teams in each group advancing into the playoffs. Matches start tomorrow, May 31, at 04:00 CEST.
UPDATE (August 9):
Evil Geniuses are your TI5 champions! Grand Finals VODS, summaries, pictures and highlights: here.
MVP.Hot6ix and TnC topped their group, with 8 and respectively 7 points. MVP.Hot6ix will be placed into the Upper Bracket, while TnC will begin the playoffs in the Lower Bracket.
In Group B, Rave and MVP.Phoenix will advance to the playoffs. As both teams are tied at 10 points, with three wins and one draw, a tie-breaker will be held to determine the seeding for the playoff brackets. The winner of the tie-breaker will face MVP.Hot6ix in the Upper Brackets, and the loser will face TnC in the Lower Brackets.
TI5 SEA Qualifiers group stage standings
TI5 SEA Qualifiers playoffs: format, brackets, schedule

Double elimination bracket
Best-of-three matches
First place teams will start in the Upper Bracket.
Runner-up teams will start in the Lower Bracket.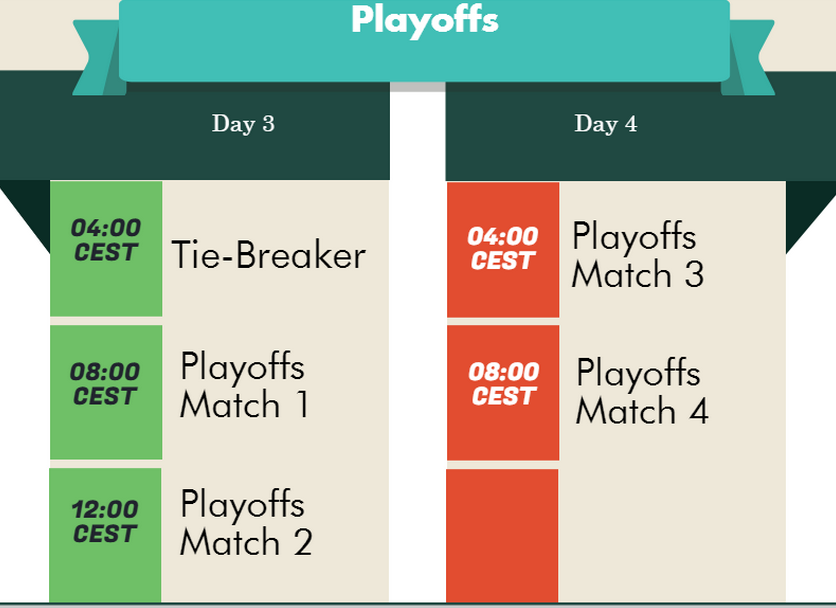 TI5 SEA Qualifiers streams
The TI5 SEA qualifiers are broadcast in English as part of the "Mega Hub" coverage provided by Twitch and the PGL studios. The Mega Hub coverage brings 35 Dota 2 personalities under the same roof.
The following Twitch channels provide 24/7 coverage of all the matches:
The TI5 SEA Qualifiers series will end on June 1.
TI5 SEA Qualifiers, day 2, Group A
5Eva vs. Mineski
The start of the game was in favor of Mineski, but Queen of Pain had a really good game with 23 kills and was able to completely shut down Storm Spirit on the mid lane with the help of Earthshaker.
Winner: 5Eva
This time around, Mineski tried to shut down OD by sending two or three heroes non stop on the lane. However, their strategy wasn't so successful because OD got pretty farmed. By doing this, they gave 5Eva the room they needed to farm, as they were too concentrated on winning the mid lane. 5Eva had a better fighting line up that was more farmed, which gave them the advantage and path to win the game.
Winner: 5Eva
Match Points: 5Eva 3, Mineski 0
TnC vs. G-Guard

TnC chose Bloodseeker again, one of their comfortable heroes, and were able to win the game. With a 9:2 score, Bloodseeker was dominating the game, getting kills everywhere. Game ended in 28 minutes.
Winner: TnC
TnC managed to completely crush G-Guard with their Juggernaut (8:0) and Gyrocopter (8:2), while shutting down Undying (0:9). The game ended faster than the first one of the series, in 27 minutes.
Winner: TnC
Match Points: TnC 3, G-Guard 0
5Eva vs. G-Guard
The beginning of the game was pretty shaky up until mid game, when it started to take off for G-Guard. With Viper having 15 kills and the power of Chen's heals and push there was nothing that was going to be able to stop them.
Winner: G-Guard
The Bloodseeker pick did not serve 5Eva very well this game, as the Ursa was able to dominate instead. G-Guard had a good control lineup, with more stunners, making it easier for Ursa to jump and kill anyone that he could.
Winner: G-Guard
Match Points: G-Guard 3, 5Eva 0
MVP.Hot6ix vs. Mineski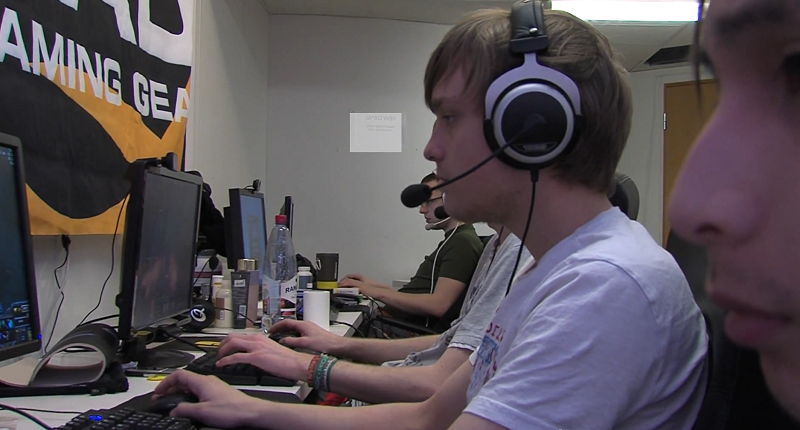 The most popular pick in the SEA region, Bloodseeker, continued to dominate when picked. With a 11:1 score paired with Zeus' 11:2, the game was clearly a stomp for MVP.Hot6ix starting around minute 12, when they were able to completely shut down the farm of both Dark Seer and Slardar. The game was over in 25 minutes.
Winner: MVP.Hot6ix
In another incredibly quick stomp, MVP.HOT6ix picked up Huskar instead of Bloodseeker. The team had a huge 15k net worth lead by 16 minutes into the game and, with no ways to recover or hope to turn things around, Mineski called "GG" in 20 minutes.
Winner: MVP.Hot6ix
Match Points: MVP.HOT6ix 3, Mineski 0
TI5 SEA Qualifiers, day 2, Group B
Can't Say Wips vs. Signature.Trust
It would take 10 minutes before first blood would be drawn by CSW on Drow Ranger on the bottom lane, with an immediate response by Signature.Trust who killed Leshrac and Chen. Pick-offs and team fights always ended as equal exchanges until late game. The pushing power of CSW and Tinker being 12:2 was enough to turn the game completely. A last Roshan and team wipe at the pit forced Signature.Trust to call "GG".
Winner: Can't Say Wips
Signature.Trust started out the game with an advantage until mid game, when Can't Say Wips were able to start killing off heroes and dominate the game. Shadow Fiend had an incredible game with a 15:2 score. The many deaths on Lina, Bristleback and Leshrac shut down Signature.Trust making it nearly impossible for them to stage any type of recovery. The game was over in 35 minutes and Can't Say Wips took their second win in the series.
Winner: Can't Say Wips
Match Points: Can't Say Wips 3, Signature.Trust 0
Rave vs. MVP.Phoenix
The game started out with a slight advantage to MVP.Phoenix that they were able to hold on to until late game, when Rave took an Aegis, Juggernaut started to pick off heroes and Rave started to take down towers in a five-minute span. With a new double digit lead of gold in their favor, Rave were able to maintain their momentum and close the game out after 44 minutes.
Winner: Rave
The second game was rather quick. Rave started with a slight lead, until MVP.Phoenix started to take control of the game with the better end of the exchanges, including a team wipe, allowing them to take a free Roshan. Once MVP.Phoenix took control, Rave had no power to stop the aggressive push and five-man groups moving towards base. The game was over in 28 minutes.
Winner: MVP.Phoenix
Match Points: Rave 1, MVP.Phoenix 1
MVP.Phoenix vs. Can't Say Wips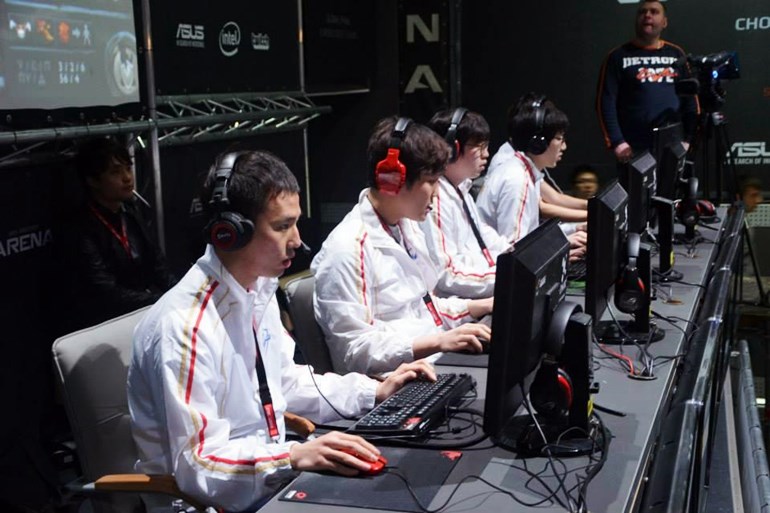 MVP.Phoenix took the first game in this series in only 27 minutes, with a score of 23:5. They were able to win all of the lanes and then snowballed to the end.
Winner: MVP.Phoenix
MVP.Phoenix had the advantage for the entire game, with Leshrac destroying its opponents and Queen of Pain dominating its lane, as well. CSW couldn't find the farm they needed and continued to get further behind and be more vulnerable. The game was over in 43 minutes.
Winner: MVP.Phoenix
Match Points: MVP.Phoenix 3, CSW 0
Signature.Trust vs. Invasion
The game was progressing smoothly, with both teams farming away. Once Shadow Fiend got Mekanism and Juggernaut leveled up his ward, the nukes coming out from Invasion were not enough.
Winner: Signature.Trust
Signature.Trust were in control the entire game and had a more suited lineup for late game, with Medusa and Enigma. The later it got in the game, the harder it was for Invasion to stop Signature.Trust, as Medusa began to truly shine.
Winner: Signature.Trust
Match Points: Signature.Trust 3, Invasion 0
Invasion vs. MVP.Phoenix
It was a pretty back and forth game. Invasion were able to push a bit better than MVP.Phoenix, having Tinker and Chen taking down towers faster. A pick off and then smoke gank taking out three heroes and forcing the buyback on Tinker was the turning point. MVP.Phoenix were able to start gaining some momentum and take the lead. Armed with the Aegis, they pushed down top lane, taking out top, middle and bottom barracks and winning the game.
Winner: MVP.Phoenix
Both teams were on about equal footing in the early game, but MVP.Phoenix seemed to have a strong push with Pugna and Drow. They managed to take down the towers more effectively and efficiently. The Quas Wex Invoker picked up an orchard. Combined with Spirit Breaker, they were really good against Invasion's squishy lineup which gave them kill after kill.
Winner: MVP.Phoenix
Match Points: MVP.Phoenix 3, Invasion 0
Can't Say Wips vs. Rave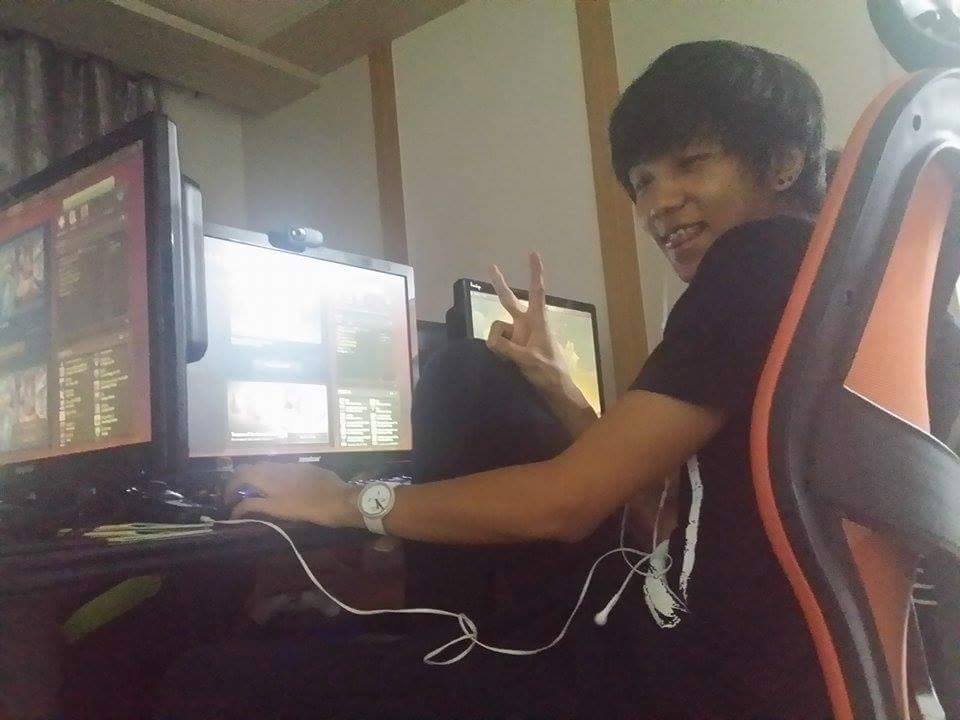 Shadow Fiend had a terrible game versus Leshrac on the mid lane. With the help of Vengeful Spirit, Rave were able to crush SF. That seemed to be Rave's plan from the start, as they used three heroes to gain first blood on him and then Vengeful Spirit and Leshrac continued to focus on him, killing him four times in the first five minutes. With their main damage hero being so under-leveled and under-farmed and Leshrac being so much stronger, CSW didn't have enough damage to do anything and called the game after 29 minutes.
Winner: Rave
Centaur fed too many kills and was not very effective for CSW this game. CSW took away Rave's chance to take Tiny for the Tiny-Io combo by choosing it themselves following Rave's pick up of Io. Rave answered back with choosing Phantom Assassin who was able to snowball just as hard, perhaps even more, as part of the combo.
Winner: Rave
Match Points: Rave 3, CSW 0