European ProDota Cup Season 2 concluded tonight, crowning AD FINEM as the victors after a decisive fifth game against T.RoX. AD FINEM took their first championship title since their formation in November, when they became an all-Greek squad under the leadership of Giorgos "SsaSpartan" Giannakopoulos.
FINALLY WINNERS

— SsaSpartan (@SsaSpartan) January 31, 2016
The European ProDota Cup Season 2 kicked off on January 22nd with four qualified teams – AD FINEM, Samurai Champloo, YeS and PRIES – facing four invited teams – Burden United, STARK, Kaipi and T.RoX.
The grand finals series went back and forth for the full five games before a winner was declared. AD FINEM started with a one-game advantage, having directly advanced into the Grand Finals from the Upper Brackets. T.Rox took the first game in a very convincing manner, leaving AD FINEM to step up their next game. The Greek squad took the second game in a dominant fashion and claimed back their momentum. T.RoX rebounded easily and forced a deciding match. AD FINEM, who had been showing much resilience and improvement lately, were able to grab the deciding match, the series and the championship title.
AD FINEM first defeated STARK, 2:1, then wiped out Samurai Champloo, 2:0, to advance to the grand finals.
T.RoX had a longer route to the grand finals. First sweeping through Pries, 2:0, they were then knocked down to the lower brackets by YeS. They bested Burden United, 2:1, and then swept through Samurai Champloo, 2:0, to face YeS again. This time, they knocked YeS with a 2:0 victory and advanced to the grand finals.
The event took place only a few weeks after ProDota Cup Season 1 wrapped up, crowning Shazam and Team Spirit champions in their respective regions.
European ProDota Cup Season 2 format
Four invited teams: Burden United, STARK, Kaipi, T.RoX*
Four qualified teams: Samurai Champloo, AD FINEM, YeS, PRIES
The main event was set to take place between January 22th-29th.
The tournament unfolded in a double elimination bracket format.
*Admins confirmed to DotaBlast that T.RoX replaced Elements Gaming, when the latter disbanded.
European ProDota Cup season 2 qualifiers
The European region held two Open Qualifiers over the course of four days, January 16-19, to determine four winners to advance to the main event.
AD FINEM advanced from the first set of qualifiers.
AD FINEM is the all-Greek squad led by Giorgos "SsaSpartan" Giannakopoulos, featuring Omar "Madara" Dabasas, Dimitris "ThuG" Plivouris, Kharis "SkyLark" Zafeiriou, and Verros "MaybeNextTime" Apostolos. The squad is a merger of NLG, Golden Boys and "ThuG" players. Since their formation, the team has had a strong presence in the region and is looking to make their mark, representing their nation.
ProDota Cup Season 2 prize pool
Each region will have a $5,000 prize pool.
Prize pool distribution:
1st place: $3500
2nd place: $1000
3rd place: $500
ProDota Cup Season 1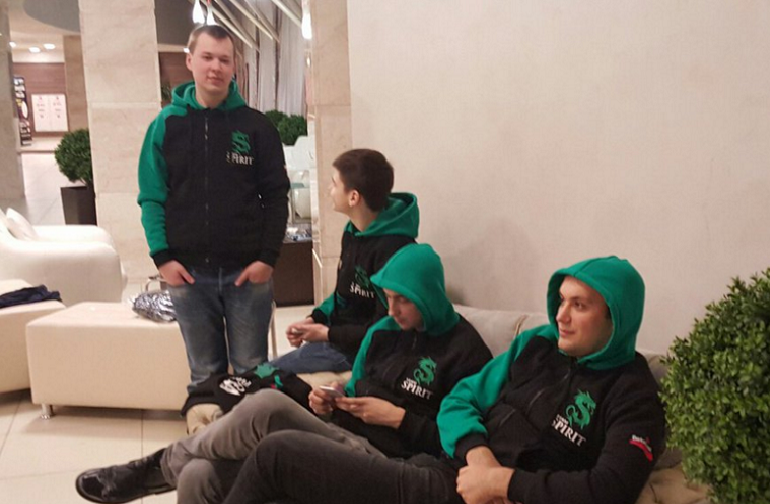 On December 23rd, Team Spirit took the championship title at the ProDota Cup, their first title since signing with the organization earlier in the month. The CIS team swept through STARK, 3:0, for the victory.
The NA region wrapped up the event on Christmas Eve, December 24th. Shazam~ prevailed over Elite Wolves, 3:2, after an intense and long five-game series. It was their first title since their formation only two weeks prior.