ProDota Cup Season 2 Europe kicks off the European cup tonight with the help of Kaipi. The four qualified teams – AD FINEM, Samurai Champloo, YeS and PRIES- will join Burden United, STARK, Kaipi and T.RoX. The second installment of the ProDota Cup has already gotten underway in the Americas. The main event is scheduled for January 22th to 29th for the European Region and January 18th-29th in the NA region.
Only a few weeks after ProDota Cup Season 1 wrapped up, crowning Shazam and Team Spirit champions in their respective regions, ProDota Cup Season 2 is now taking on the new year.
The second season adjusted the format for each of the regions.
We are excited to be back with a second season so soon. This season will be even better with a few changes we made based off our experiences from last! Thanks to all participating and good luck!

– Sam Manuelson, ProDota Cup admin relayed to Dotablast
The first match takes place between Kaipi and Samurai Champloo tonight at 16CET, followed by STARK vs AD FINEM at 20CET.
ProDota Cup Season 2 Europe
Four invited teams: Burden United, STARK, Kaipi, T.RoX*
Four qualified teams: Samurai Champloo, AD FINEM, YeS, PRIES
The main event is set to take place between January 22th to 29th.
The event will be a double elimination bracket.
*Administration confirmed to Dotablast that T.RoX replaced Elements Gaming as the team disbanded.
ProDota Cup season 2 Europe qualifiers
The European region held two Open Qualifiers over the course of four days, January 16-19, to determine four winners to advance to the main event.
AD FINEM Samurai Champloo advanced from the first set of qualifiers.
AD FINEM is the All Greek squad lead by Giorgos "SsaSpartan" Giannakopoulos featuring Omar "Madara" Dabasas, Dimitris "ThuG" Plivouris, Kharis "SkyLark" Zafeiriou, and Verros "MaybeNextTime" Apostolos. The squad is a merger of NLG players, Golden Boys and "ThuG". Since their formation the team has had a strong presence in the region and is looking to make their mark, representing their nation.
Samurai Champloo formed for the Shanghai Qualifiers and has started to draw attention after their strong runs in both Shanghai Open Qualifiers. They had advanced to round of 32 both times by taking out teams such as AD FINEM and STEAK Gaming. The team features Ylli "Garter" Ramadani, Mohammed Yousuf "Attacker" Buti Almaidoor Almheiri, Eugene "Kenneth" Balatsynov, David "fohu" Tauscher and Michael "Amoment" German.
YeS and PRIES both advanced from the second set of qualifiers. Both teams have active and notable presence in the European region.
YeS features Artem "ARTES" Gorobey, Ivan "Gorec" Kartankov, "nickaril", "NORT" and "anbaaa". The team has been revamped several times since their TI5 qualifiers impressive run, but continue to remain very active.
PRIES is the team formerly known as Team Bad English, picking up the squad on December 8th in time for the Winter Major roster locks. The CIS based squad features Vladislav "Gedrox" Kozak, Vladimir "AT THE SPEED OF LIFE" Stojakovi, Stefan "pwN" Pavlovic, Gabriele "GiGA" Giganti and Tilen "Zenigata" Simcic.
ProDota Cup Season 2 Prize Pool
Each region will have a $5000 prize pool
Prize pool distribution:
1st place: $3500
2nd place: $1000
3rd place: $500
ProDota Cup Season 1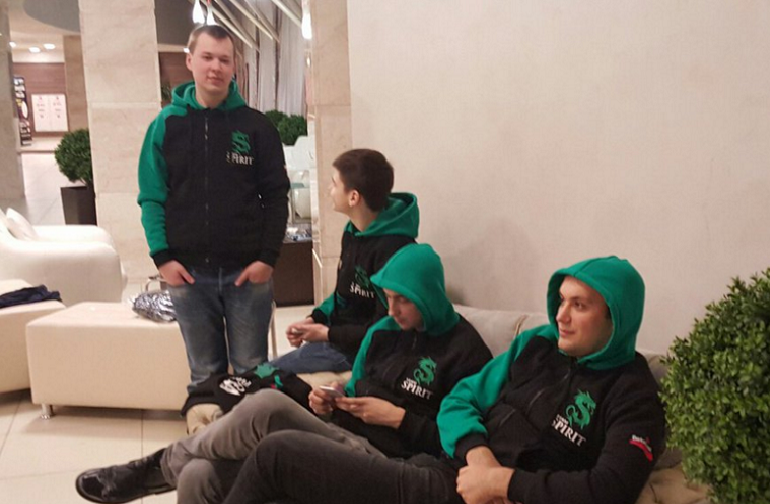 On December 23rd Team Spirit took the championship title at the ProDota Cup, their first title since signing with the organization earlier in the month. The CIS team swept through STARK 3:0 for the victory.
The NA region wrapped up the event on Christmas Eve, December 24th. Shazam~ prevailed over Elite Wolves 3:2 after an intense and long 5 game series. It was their first title since formation only two weeks prior.