CDEC roster now includes three veteran stars in the lineup. Yao "Yao" ZhengZheng has returned to competitive play after taking on a sub role for LGD after TI5 to join the team. In addition, Zhang "Rabbit" Wang and Xie "Super" Jun Hao will join Liu "Garder" Xinzhou and Fu "Q" Bin.
CDEC announced on their weibo site (Chinese social media) the new official roster. Undergoing drastic changes in their lineup, the team will be adding veteran star players – Zhang "Rabbit" Wang, Yao "Yao" ZhengZheng and Xie "Super" Jun Hao to the mix.
The support-duo, Liu "Garder" Xinzhou and Fu "Q" Bin will remain with the team.
Sun "Agressif" Zheng has already been confirmed to be joining LGD Gaming while Chen "Xz" Zezhi will be joining Newbee. There has been no word yet on the future or status of Huang "Shiki" Jiwei.
Shortly after TI5, Yao had decided to take a step back from competitive playing and the active roster. TI5 was Yao's fourth International championship as part of LGD Gaming.
Rabbit most recently played with Invictus Gaming, having joined the squad after TI5 from Newbee. Rabbit's first competitive team was in 2012 but he eventually joined LGD Gaming, where he had some notable achievements including placing fifth at The International 4 with the team.
Super played with ViCi Gaming since September 2013, being a part of the TI4 second place squad. He had originally started his career in Dota 2 with DK gaming in 2011, where he would take fourth place at TI2 and sixth in TI3.
CDEC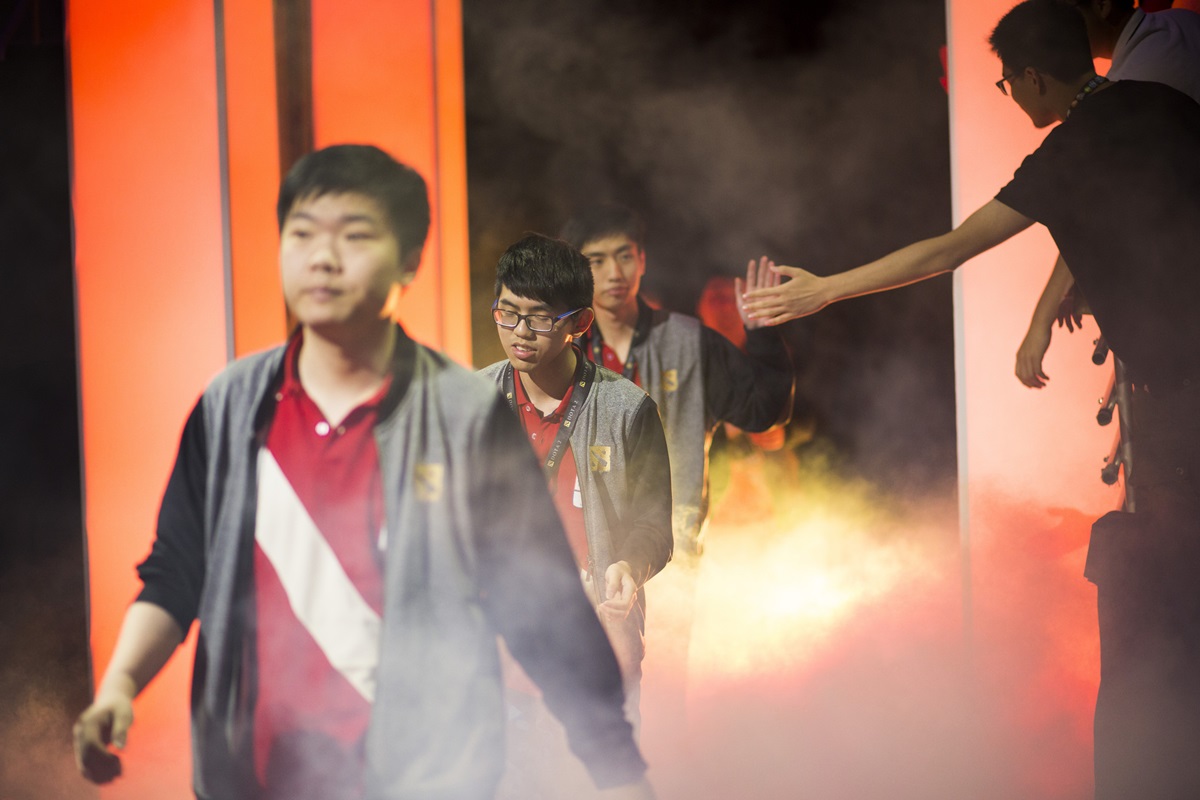 Starting as a youth squad under the iconic Chinese team LGD in April 2014, the team was named LGD.CDEC. Initially captained by Lu "Maybe" Yao, currently on LGD, they received a spot in the TI4 Chinese Qualifiers, However,the new team, consisting of three of their current members, was eliminated in the group phase during the fourth place tiebreaker.
Following the qualifiers, the squad competed in two major tournaments, placing 5th-8th in the World E-sport Championships 2014 and i-league. The following month, the team would separate from their organization to head out on their own with their roster intact to forge a new identity.
CDEC enjoyed a helping hand to acclimate into the professional Dota 2 scene with the assistance of retired veteran Tong "Mikasa" Junjie (former Tyloo and ViCi Gaming player), as a temporary stand-in and coach after taking a disappointing 13-16th place at DAC and losing teammates. With Mikasa, the team took fourth place in the Dota 2 League Season 5 and CDEC then proceeded to place third at MSI Beat It 2014 and second in the National Electronic Sports Open 2014 and G-League 2014.
Mikasa went back to LGD Gaming in March 2015 and rejoined the staff as a coach, while CDEC added Huang "Shiki" Jiwei and Chen "Xz" Zezhi to their roster. After these final roster changes, they didn't participate in any major tournaments until May 2015, when they competed in the MarsTV Chinese Qualifiers. They took third place and ended up with the chance to participate in the event's LAN playoffs.
After their impressive run in the TI5 Chinese qualifiers, they then finished 5th-8th at the MarsTV Dota 2 League 2015, where they were eliminated by ViCi Gaming.
CDEC then seized second place at ECL 2015, only having fallen to Chinese giants Invictus Gaming, and other two similar results in the WCA 2015 Pro Qualifiers and G-League 2015.
CDEC made headlines as the first Wild Card team to make it to the International Grand Finals. They advanced without dropping a match and, without a single championship title under their belt, they became the first team to secure a spot in The International Grand Finals.
Since that monumental occasion, expectations have been placed high on their heads. While placing in the top fifth/sixth of major and premier tournaments is certainly a step down from second at TI5, it is barely indicative of a meltdown.
Despite the decline in their tournament placements since TI5, CDEC were still playing in top form with their signature aggressive style and team coordination.
CDEC roster:

Zhang "Rabbit" Wang


Yao "Yao" ZhengZheng


Xie "Super" Jun Hao


Liu "Garder" Xinzhou


Fu "Q" Bin