AGES 2016 (ASEAN Games for Esports) – a regional tournament organized by Platinum Eden Sdn Bhd, in partnership with Esports Malaysia, the Malaysian Ministry of Youth and Sports, the Ministry of Communications and Multimedia, and the Ministry of Higher Education still has yet to payout prize money and casting fees almost 90 days later.
Ages 2016 prize money & casters' pay not received yet after 3 mths.
Caster & organizer's responses to the situation: pic.twitter.com/fLrvZNCLJt

— Tiffani 'Oling' Lim (@babyolingg) August 25, 2016
AGES 2016 seems to be having delays and difficulties paying out their $250,000 prize pool completed at the end of May.
According to email exchanges between caster Muhammad "FLAVA" Farouq and Esports Malaysia, the promised payout time frame of 90 days is tomorrow, August 26th.
Esports Malaysia responded that some parties had already received payments and more payments are expected to follow in 'stages'. However, parts of the message are curious- to say the least.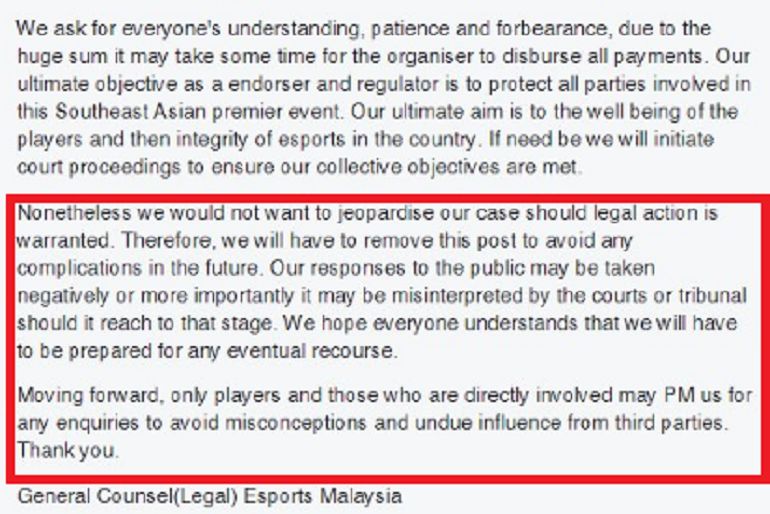 Dotablast has reached out to Esports Malaysia with no response and the visitor posts have been closed.
In April Esports Malaysia told DotaBlast that AGES 2016 is "endorsed and supported" by their association and that the event is organized by Platinum Eden Sdn Bhd – a private company from Malaysia, focused on commodity trading.
This statement was in response to Dotablast following up in regards to the organizers falsely blaming FACEIT for the implementation of a 60 minute time constraint rule.
Esports Malayisa has been invited to be a part of the IESF Summi. The committee has been created to bring recognition to esports as a traditional sport and to protect the right and interest of e-Sports athletes.
AGES 2016 -ASEAN Games for eSports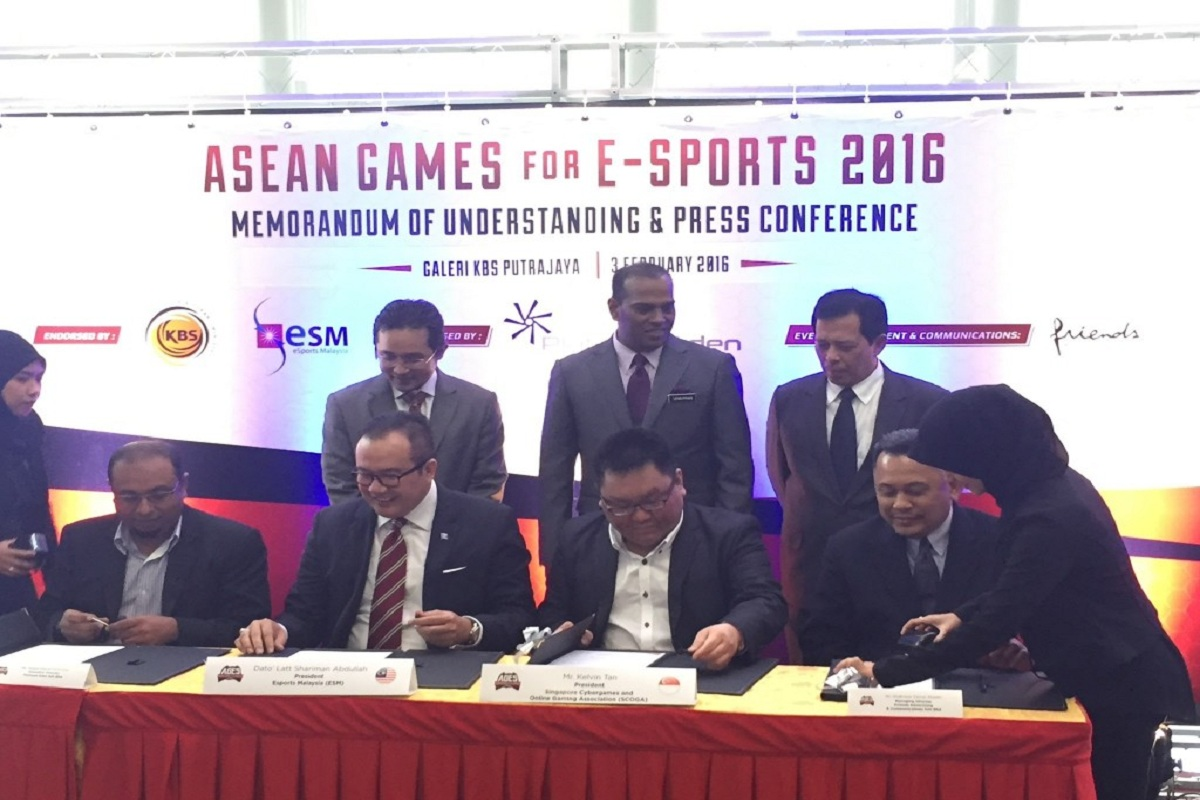 Early February it was announced The ASEAN Games for eSports (AGES) 2016 will be hosted by eSports Malaysia, in partnership with the Malaysian Ministry Youth & Sports, Ministry of Communications & Multimedia, and Ministry of Higher Education.
AGES 2016 was part of an initiative to bring together various esports organizations from over the SEA region. It included the Philippine eSports Organization (PeSO), Singaporean Cybersports & Online Gaming Association (SCOGA) and Indonesian eSports Association (IeSPA), among others. The goal was continue to promote and enhance eSports in the region and create stronger ties for neighboring countries.
The event was originally scheduled to be held from March 18-20th in Kuala Lumpur, Malaysia featuring a 1 million MYR (approximately $240,000) prize pool. However, the event was postponed due to internet troubles experienced by Telekom Malaysia, the country's largest internet service provider. Damaged undersea cables had significantly slowed internet speed in Malaysia, causing problems for the multinational tournament.
It later was shrouded in controversy when the organizers falsely blamed Face IT for the 60-minute time constraint rule for all games played in the qualifier stage when players complained about it.
After the rocky start the event concluded at the end of May crowning Signature.Trust the champions – their first title in almost one year.