The Mineski finalized roster has been revealed including Gavin "Meracle" Kang and Ralph Richard "RR" Peñano. While Meracle had already been slated for the team following the announcement last month, the Singaporean star player has finally arrived in the Philippines to join his team. RR joins as the last member – he had been unexpectedly let go from XctN following their TI6 Wild Card series attendance.
Meracle & RR finalize Mineski's roster for Fall 2016. #FallShuffle pic.twitter.com/7aANEMzbyW

— Wykrhm Reddy (@wykrhm) August 25, 2016
The Mineski finalized roster including Gavin "Meracle" Kang and Ralph Richard "RR" Peñano is now set and all players are together in the the Philippines.
RR was removed from Execration during the drop phase of the Fall Major team registration process, along with teammate Fernando "Nando" Mendoza.
RR was the most experienced player XctN in terms of both length of time competing and variety of teams. He started his career around 2012 with MSI-EvoGT, Mineski, Execration and Rave at different points.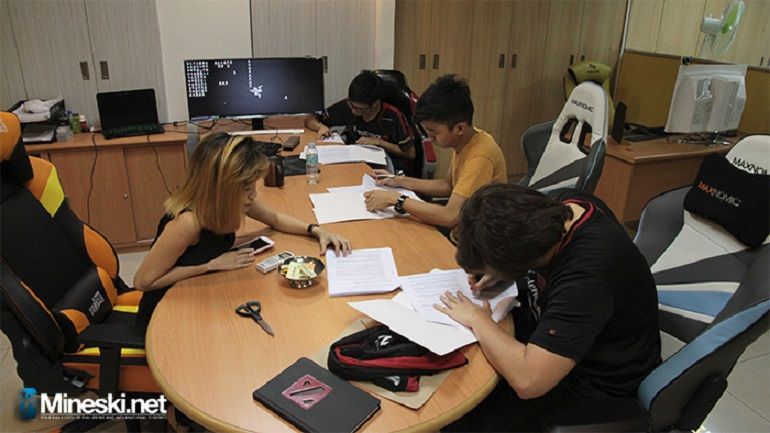 According to Mineski report, players have signed their contracts however the Fall Major team registration add process begins September 4th – teams can not add their new rosters until then and anything can still change.
The team is set to begin boot camp to prepare for the SEA Championship by MPGL -scheduled to take place at the Selangor Cyber Games in Malaysia, from September 9-11th.
Mineski is one of two Filipino teams to be attending – XctN is the second team.
Mineski
In the winter season leading up to the Shanghai Major, Mineski was consistently besting the SEA giants, Fnatic, for the qualifier spots in LANs. They were quickly rising to the top in the region and making an international name for themselves. Unable to lock up any major achievements, the Filipino team experienced some roster changes, welcoming Benhur "Ben" Lawis and Jun "Bok" Kanehara to the mix.
Mineski was able to best their regional rivals, TnC Gaming, 3:1, in the best-of-five grand finals of the ESL One Manila qualifiers, seizinga spot and eventually took seventh-eighth place finish.
They then qualified for the Manila Major – taking a disappointing 13-16th place.
Last month Mineski announced that the famed Singaporean player Gavin "Meracle" Kang had officially joined the team.
Meracle assumed the carry role in Mineski, Ryan Jay "Raging-_-Potato/Bimbo" Qui returned to his roots on the midlane and Michael "Ninjaboogie" Ross became active as a primary member – filling the position 5 support role.
Both Benhur "Benhur" Lawis and Mark "Cast" Pilar had been "benched" and moved into the substitute roles while and Jessie "JessieVash" Cuyco had moved into the coaching position. Cast, Benhur left the team just last week as well as Bok.
Most recently the team grabbed the championship title for the Mr. Cat Invitational and second in Mineski Pro-Gamin League S8, falling at the hands of XctN.
Mineski finalized roster

Ryan Jay "Raging -_- Potato/Bimbo" Qui


Gavin Kang "Meracle" Jian Wen


Ralph Richard "RR" Peñano


Julius "Julz" De Leon


Michael "ninjaboogie" Ross