Lasse "MATUMBAMAN" Urpalainen is making his International debut at TI6. Well known for his quirky and fun personality, he is even more recognized and applauded for his role in the carry position on Team Liquid. The Finnish star made a quick rise, after his first appearance in the scene only two years ago. A fortuitous recruitment by Kuro "KuroKy" Salehi Takhasomi in August, following TI5, would lead to a journey of a lifetime punctuated by a series of success and a whirlwind of fame. In his TI6 player profile MATUMBAMAN opens up about passion, dark times, staying grounded, and what it takes to become successful.
TI6 player profile MATUMBAMAN TI6 player profile MATUMBAMAN
Lasse "MATUMBAMAN" Urpalainen first appeared on the circuit in 2014. He caught the eye of fans and other players after winning the Assembly Summer 2014 LAN tournament with the team Veni,Vidi,Vici – a squad he was a part of for only a few short months.
But it wasn't until August 2015, during the post TI5 reshuffle, that the Finnish player would become fully submersed into his professional career – dropping out of Sea Captain school to focus on competing. The decision has seemingly paid off in terms of success and achievements. Since then, he has stepped up onto the podiums of major and premier LANs across the world.
Lasse was always a competitive person, striving to be the best and play at the highest level. When he was six years old, he started to play baseball – a sport that guided his path and provided passion in his young days. He was playing at a National League level and was committed to the sport all the way through High School. In MATUMBAMANŢS TI6 player profile, his family talks about how cheerful and light-hearted he was.
TI6 player profile MATUMBAMAN TI6 player profile MATUMBAMAN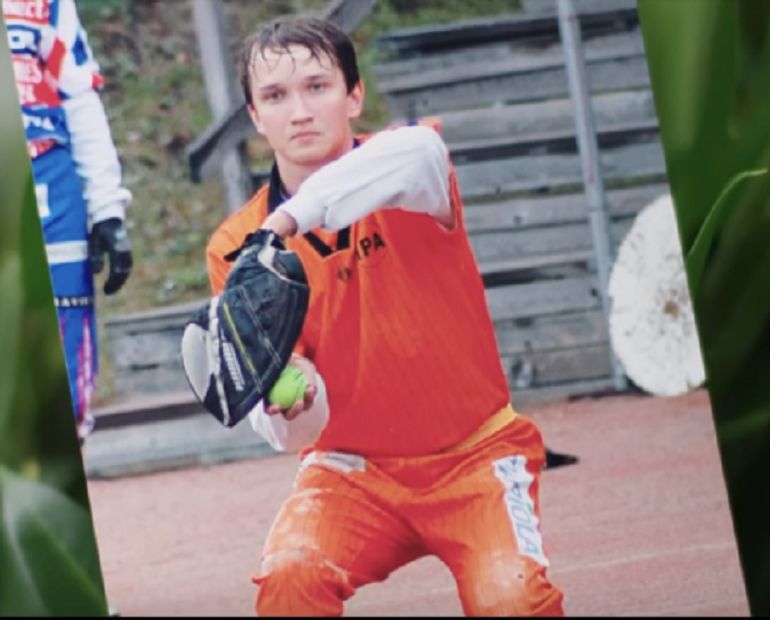 TI6 player profile MATUMBAMAN TI6 player profile MATUMBAMAN
Then, MATUMBAMAN would be thrown into a downward spiral of depression. With the loss of his coach, Lasse was set adrift, losing his drive, motivation and passion. He started to drop out of his courses in school and lost focus.
It wasn't the proudest moment of my life.
His girlfriend confides that he was drinking and didn't have much to give his life meaning. His dad remembers the depression that had surfaced after he stopped playing baseball – a devastating experience for any parent to witness.
But something inside of Lasse was rekindled when he started to play Dota.
TI6 player profile MATUMBAMAN TI6 player profile MATUMBAMAN
TI6 player profile MATUMBAMAN TI6 player profile MATUMBAMAN
He started to play more often and, after his first win with Veni,Vidi,Vici, he moved on to 4 Anchors + Sea Captain – a Finnish team that he enjoyed considerable success with over the year.
His desire to always be the best and be able to brag to his friends about it brought focus and structure back into his life. Working hard, he was always improving and striving to be the best once again – serving true to his competitive nature.
It wouldn't be long until he caught the eye of Kuro "KuroKy" Salehi Takhasomi, who recruited him one year ago to become a part of his new venture. KuroKy recognizes the strides that Lasse has made in his confidence and performances and credits him with being one of the best carry players in the world.
There's no such thing as talent, it's more like the work that I put into it and I think that anybody can reach anything that they want if they just have the time and commitment to do something.
TI6 player profile MATUMBAMAN TI6 player profile MATUMBAMAN
Always quick with a joke – the desire to provide a little comic relief and make others laugh – Lasse is one to encapsulate a balanced approach. KuroKy reveals that Lasse is never one to put pressure on others and that he refrains from negativity.
His down to earth nature and modesty both equalize and compliment his deep competitive tendencies and diligent focus – an infallible recipe for success.
I want to win really badly but, in the process, I don't want to lose myself, because it's easy to lose yourself! The stress is immense and the need to win turns people insane sometimes. I want to still live my life outside of this.
TI6 player profile MATUMBAMAN TI6 player profile MATUMBAMAN
TI6 player profile MATUMBAMAN TI6 player profile MATUMBAMAN TI6 player profile MATUMBAMAN TI6 player profile MATUMBAMAN TI6 player profile MATUMBAMAN TI6 player profile MATUMBAMAN
TI6 player profile MATUMBAMAN TI6 player profile MATUMBAMAN TI6 player profile MATUMBAMAN TI6 player profile MATUMBAMAN TI6 player profile MATUMBAMAN TI6 player profile MATUMBAMAN