Troels "syndereN" Nielsen has decided to transition from caster/analyst back to professional competitive player. The Danish Dota 2 player had retired in 2013 to focus on casting and being a commentator. In time to register for the upcoming Shanghai Major, syndereN has announced he has a roster to compete with and will be taking a step back from the desk and focusing on competing. He will be joined by known players Era, Sealkid, Fogged and sLicKz.
BACK. 1. @EraDota 2. @slickzdota 3. @syndereNDota 4. @Foggeddota 5. @Sealkid1 STEAK GAMING

— Troels Nielsen (@syndereNDota) December 2, 2015
Analyst and caster Troels "syndereN" Nielsen has announced his return to competitive Dota 2. He will be playing alongside former NiP players Adrian "Era" Kryeziu and Elias "Sealkid" Merta since the team disbanded about two weeks ago.
The three well known players will be joined by North American professional player Ioannis "Fogged" Loucas. Fogged was most recently a part of High Council of Wizards&Priests. The team featuring Jimmy "DeMoN" Ho, Mason "mason" Venne disbanded at the end of October after a lackluster start to the season.
Trent "sLicKz" Tucker from Australia will round up the team. sLicKz is an ex Heroes of Newerth professional who recently played Dota 2 for Banaaaanas as well as previous terms with Team Immunity, Zephyr, Invasion e-Sports and Can't Say Wips.
For the time being the team is called Steak Gaming.
Steak Gaming roster

Troels "syndereN" Nielsen


Adrian "Era" Kryeziu


Elias "Sealkid" Merta


Trent "sLicKz" Tucker
Troels "syndereN" Nielsen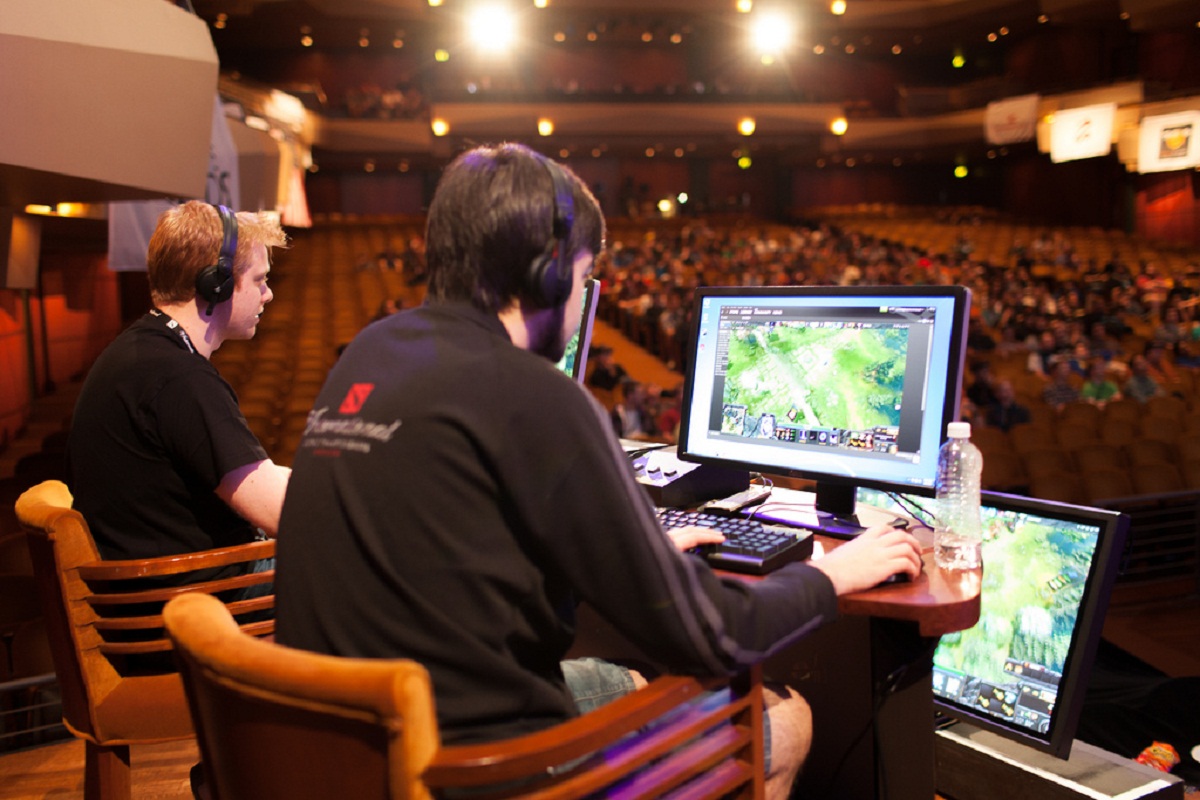 syndereN began his professional career in 2009 with DotA. He started playing Dota 2 in 2011 and won the Dreamhack Winter 2011. His team was picked up by mTw and the team managed to qualify for The International 2. With poor results his team parted ways and he would then rebuild it from scratch. Again sub par performances caused his team to split up and in May 2013 SyndereN joined mousesports.
In December 2013 SyndereN announced his retirement as a professional player to focus as a commentator.
After retiring from professional player competitions in 2013, SyndereN started to focus on commentating full time. He casted a few games at TI2, while he was still a player, and he was also invited to TI4. He is highly appreciated for the insight he provides during his casts and is considered to be one of the best casters and analysts in the Dota 2 scene.
2015 has been a rather busy year for the Dane. He was part of the talent lineup for major and prestigious LAN evens such as The International 5, ESL One Frankfurt,
DreamLeague Season 4 LAN playoffs, and the Frankfurt Major.
In addition, he had become a significant part of the development and production of moonduck.TV. The agency is a new studio and talent agency being spearheaded by Shannon 'SUNSfan' Scotten with the help of various well known Dota 2 personalities and talent such as Zyori, ODPixel, Draskyl, Purge, syndereN, Maut, PimpmuckL and SirActionSlacks.
syndereN has stated that he will still be involved in Moonduck.TV but much less involved as he pursues restarting his competitive gaming career.