Ninjas in Pyjamas have parted ways with their Dota 2 squad. The squad has been with the organization since January 2015 but has had limited success in premier tournaments, despite maintaining a steady presence in the scene.
A Dota 2 Announcement, https://t.co/I6oYGwNBs8 pic.twitter.com/nfIiVReDvd

— NiP Gaming (@NiPGaming) November 13, 2015
Ninjas in Pyjamas have announced that the organization and their Dota 2 squad are going their separate ways.
Today, we unfortunately must announce that the Dota 2 team will be splitting up and parting ways.

In a move that sees the team split up, they will be leaving the NiP organisation. The team have decided they did not reach their planned goals, and as such agree that it will be in their best interests and the best interests of their career to split on good terms. We have agreed to support them in their decision and let them part ways and seek new teams and chances to continue their career. We will, for now, look to focus our resources on CS:GO.

The five players, Elias "Sealkid" Merta, Jonas "Jonassomfan" Lindholm, Adrian "Era" Kryeziu, Simon "Handsken" Haag and Linus "Limmp" Blomdin have been great to have around the organisation and have always put their best into their games. We wish them good luck in what ever they decide to do and thank them for their time as Ninjas!
Ninjas in Pyjamas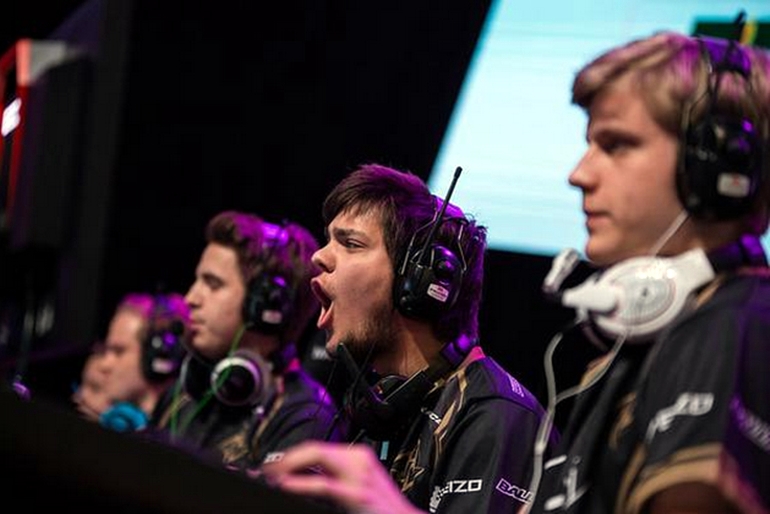 In January 2015, NiP announced their new Dota 2 division, picking up the roster of up-and-coming Swedish team LAJONS.
NiP did well in the TI5 European Qualifiers, finishing second in their group and advancing into the Lower Brackets of the playoffs. Vega Squadron eliminated them, 2:1, in the Lower Brackets.
Since then, Ninjas in Pyjamas claimed their first LAN championship title at the MLG Pro League, X-Games. They won the championship's gold medal and the $66,899 prize money.
Only days later, the team claimed a second championship title at Esport SM 2015. Ninjas in Pyjamas then went on to take third place in the DreamLeague Season 3 LAN finals, at Dreamhack Summer.
Most recently, NiP took fourth place in the Dota Pit League Season 3.
Ninjas in Pyjamas Dota 2 former roster:

Adrian "Era" Kryeziu


Linus "Limmp" Blomdin


Jonas "jonassomfan" Lindholm


Simon "Handsken" Haag


Elias "Sealkid" Merta