The invitations have been sent and now the names of the talent and Dota 2 personalities that will have the honor of participating in the most prestigious and anticipated event of the year – The International 5- have been made public. These are the TI5 casters, analysts and entertainers that Valve brought together to spice up your viewing experience.
UPDATE (August 9):
Evil Geniuses are your TI5 champions! Grand Finals VODS, summaries, pictures and highlights: here.
In a flurry of tweets and posts on social media outlets, the excitement of the monumental news was buzzing around. Just as The International is the pinnacle of the year's hard work for professional players, it also symbolizes the same for the non competitive playing members of the Dota 2 community. While the extensive list includes many of the most well known and prominent names in the industry, it certainly doesn't include all, leaving some personalities to take a step back and focus on next year's invites.
Beyond the Summit frontman, David "LD" Gorman was silent about his invite, leaving many to speculate that he hadn't made the list or had declined the invitation. Later, he published an incredibly eloquent blog, shedding light on the emotional aspects of being invited or not.
Valve has not released an official public announcement or list, but for the time being, at least, it is expected that the invites are complete.
TI5 Host Paul "ReDeYe" Chaloner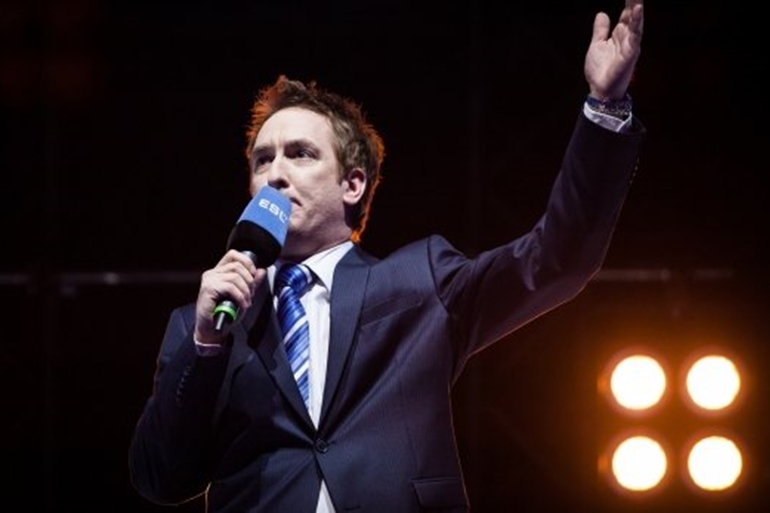 I'm thrilled to announce I will be hosting The International 5 this year! Can't tell you how excited and honoured I am to be invited.

— ReDOrYelGrnBluPrpeYe (@PaulChaloner) June 27, 2015
ReDeYe: Paul "ReDeYe" Chaloner is one of the world's first professional electronic sports TV commentators providing coverage for Starcraft 2, Quake 3, Quake 4, Unreal Tournament, Unreal Tournament 2004, Counter-Strike: Source, Call of Duty 2, Counter-Strike: Global Offensive, Hearthstone: Heroes of Warcraft, World of Warcraft, Smite, Dota 2, FIFA Soccer and almost all Racing Simulator games. He hosted the 2014 ESL One Frankfurt Germany Dota 2 tournament and is currently employed as the Head of Broadcasting at Gfinity. His appointment was received with excitement by the community, many praising his experience, professionalism and charisma.
TI5 Casters (English)
TobiWan: Winner of the GosuAwards "Best Commentator" distinction in 2012 and 2013, Toby "TobiWan" Dawson is an atypical personality in the gaming universe. The 29-year-old Australian – passionate about football, tennis, cricket and musical theater, became one of the best Dota 2 commentators in the world and certainly the most famous one, despite never having been a gamer per se. The joinDOTA commentator has casted many of the top Dota 2 tournaments, including DreamHack, The Defense, joinDota Masters and Dota 2 Champions League. Toby "TobiWan" Dawson has had the distinct honor to have participated in all five of The Internationals thus far. His name and unique style is synonym to The International and we can't but welcome his presence in this year's TI5 casters lineup.
BlitzDota: William "Blitz" Lee is a professional Dota 2 player turned caster. He switched to casting full time in January 2015 following the dissolution of his last team, Zephyr.
ODPixel: Owen "ODPixel" Davis is a new and upcoming caster that has been receiving praise for his broadcasts from fans and Dota 2 personalities alike. "Discovered" just a few months ago after co-casting some matches for BTS, he then quit his job to move to Sweden and join Dreamhack Season 3 full-time. He is known for his British humor and banter, as well as for his accent. He recently graduated from the University for Music Technology and adds music to his drafting phase, team fights and end of game. When asked, ODPixel has stated that his favorite thing about casting is "the adrenaline when something exciting happens, and being able to share my excitement with the viewers". This explains what many, including himself, agree is his biggest strength: hype. His presence in the TI5 casters lineup has been well received by the community.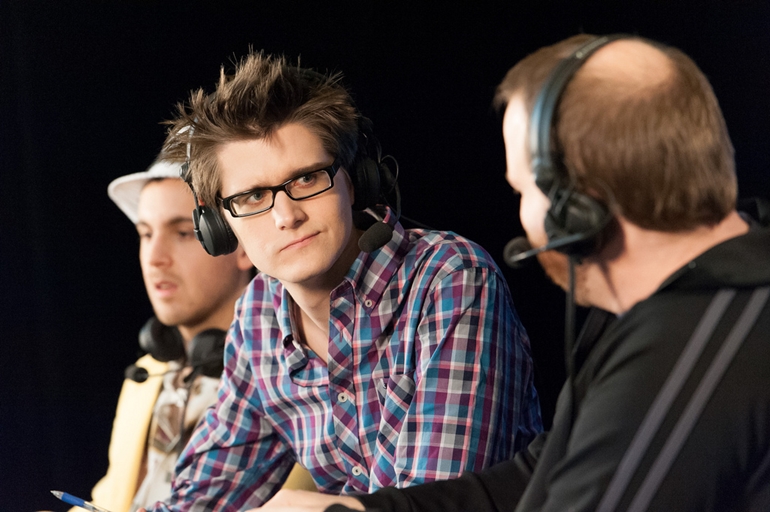 GoDz: Starting as a manager and player, David "GoDz" Parker began casting for GosuGamers in 2011 and was the first main caster to provide consistent English Dota 2 casts of the SEA and Chinese scenes. In 2012, he founded his own studio, Beyond the Summit (BTS). He was a part of The International 2012 analyst desk alongside Nebu1a, James "2GD" Harding and Bruno "Statsman" Carlucci. His contributions to the community continued to be recognized by Valve, and he was invited host the The International 2013 Eastern Qualifiers and participate in the main event as an analyst. He was also invited at TI4, as a caster and part of the analyst panel.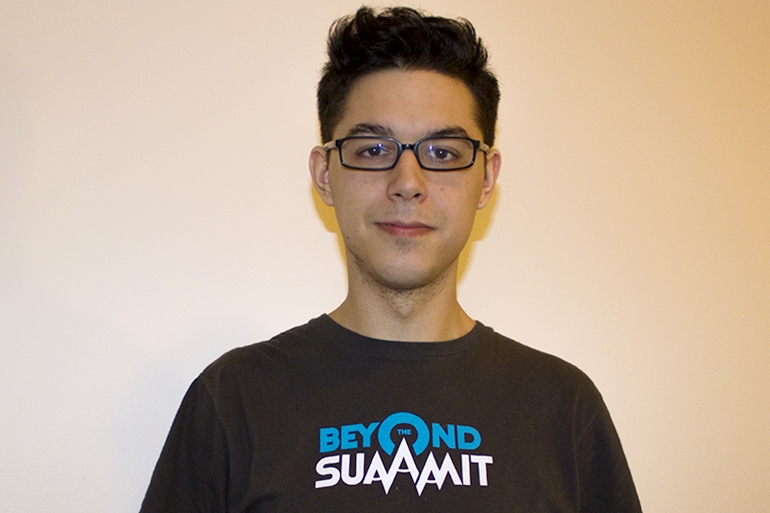 Zyori: In 2013, Andrew "Zyori" Campbell founded Dota Radio. He joined the BTS studios a year later. This will be his first time in the TI5 casters panel.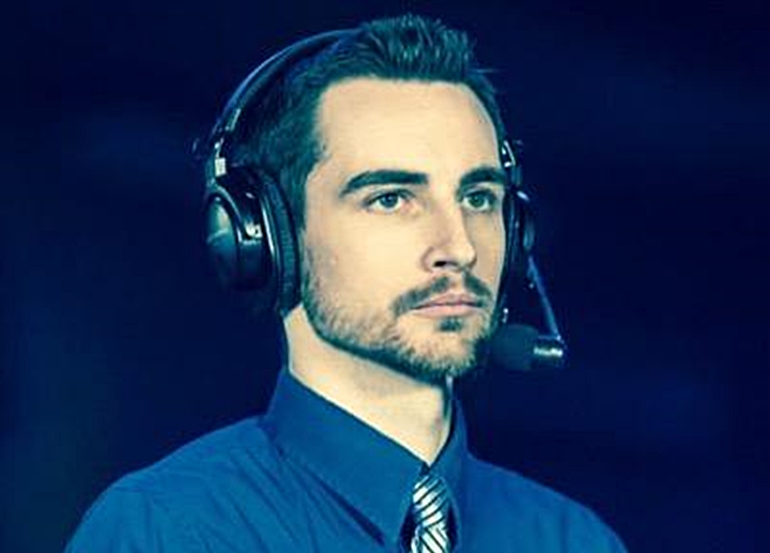 KotLGuy: Founding member of Highground.tv, Dakota "KotLGuy" Cox has been a part of the Beyond the Summit team since February 2015. Although he casted at TI4, his late invitation to join the TI5 casters lineup prompted a public outcry from professional players, Dota 2 personalities and fans alike. Dakota himself doesn't know whether his later-than-everyone-else's invite came as Valve was overwhelmed by the public pressure, or he was going to be invited all along.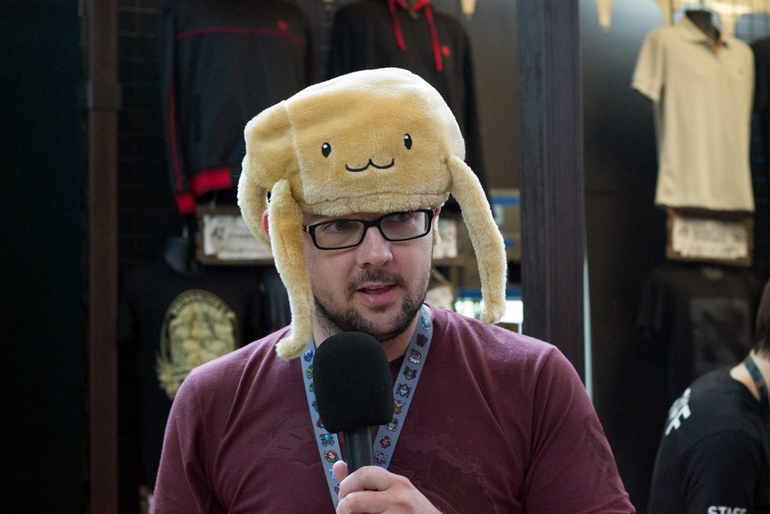 Pyrion Flax: "Pyrion Flax" is known to many from his in game announcer pack and his humorous YouTube videos. He has been involved in much of the casting for various tournaments.
SyndereN: After retiring from professional player competitions in 2013, Troels "SyndereN" Nielsen started to focus on commentating full time. He casted a few games at TI2, while he was still a player, and he was also invited to TI4. He is highly appreciated for the insight he provides during his casts and is considered to be one of the best casters and analysts in the Dota 2 scene.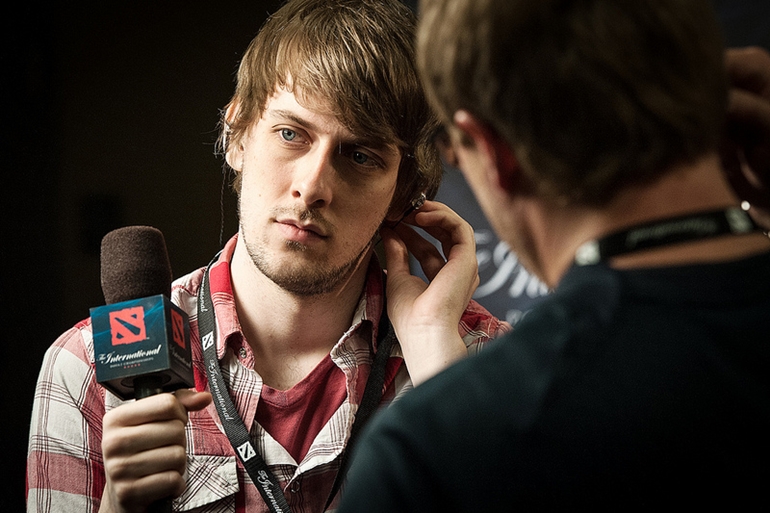 Purge: Kevin "Purge" Godec is a commentator, Dota 2 content creator, coach and an ex-professional player. In 2012, he was invited by Valve to conduct post-game interviews at TI2.
Capitalist: Starting out commentating HoN/Dota 1 in early 2010, it wasn't until about 2013 that Austin "Capitalist" Walsh considers hitting his lucky break. He began his career as a co-caster alongside TobiWan and has since advanced to being a main caster. Capitalist participated in TI4 and this year he will join the TI5 casters lineup to provide commentaries for the main event.
Draskyl: As a former professional Heroes of Newerth player and Dota 2 commentator casting for the GD Studio, Andy "Draskyl" Stiles has casted at both TI2 and TI3.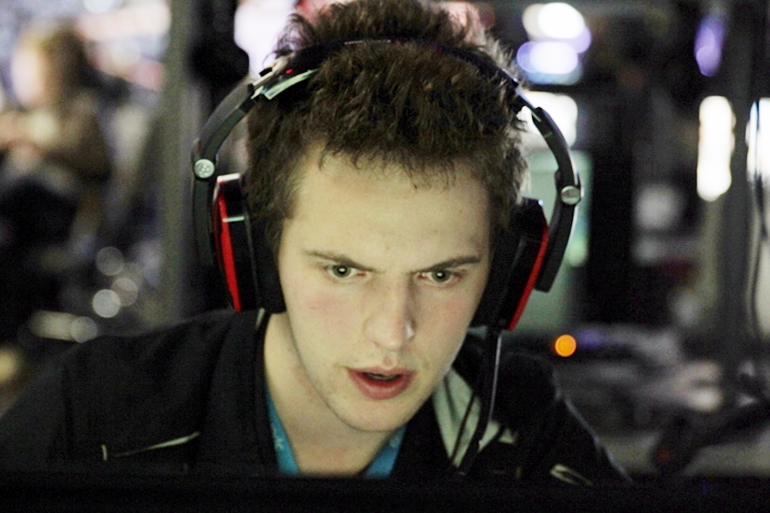 Wagamama: Niklas "Wagamama" Högström is a Swedish professional Dota 2 player who currently competes with team 4 Clovers and Lepricon. He is well known for his stream, as well as his insightful, analytical commentary, and was previously invited to co-cast TI3 with TobiWan.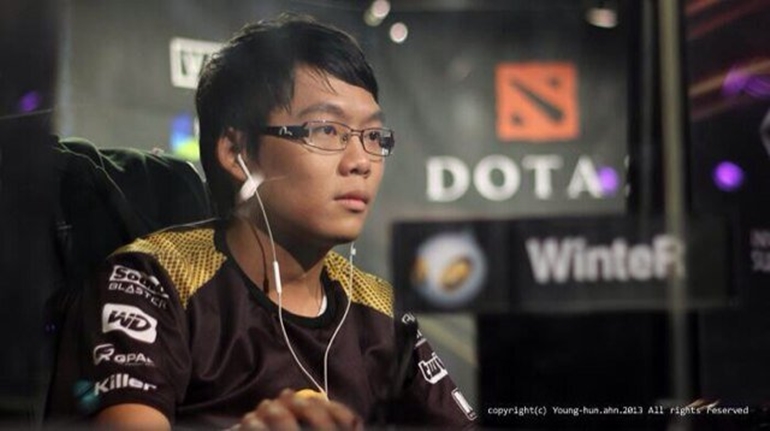 WinteR: Chan "WinteR" Litt Binn is a professional Dota 2 player from Malaysia. He is well known for his casting, especially for his English casts for the SEA and Chinese region tournaments. He will be joining his fellow TI5 casters for the first time.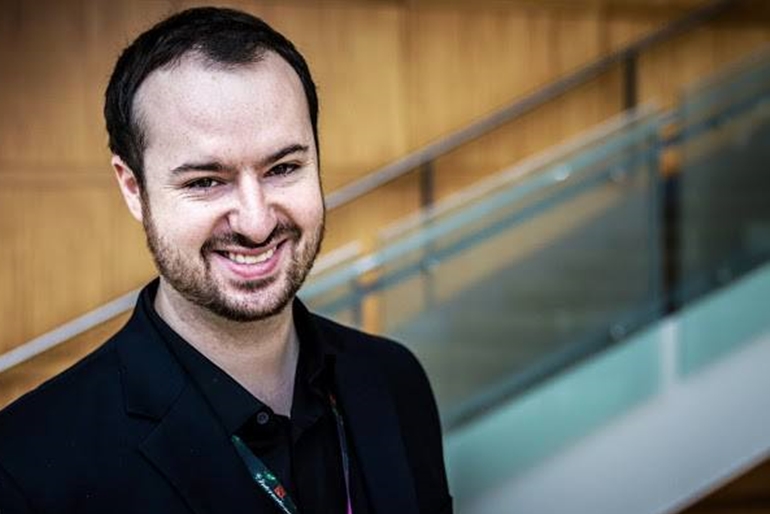 LD: David "LD" Gorman is one of the most well known Dota 2 commentators and one of the primary casters for Beyond the Summit. He is also one of the business partners for the studio, alongside GoDz. LD has a long history of casting major tournaments and was one of the primary casters for TI2, TI3 and TI4.
TI5 Analyst Desk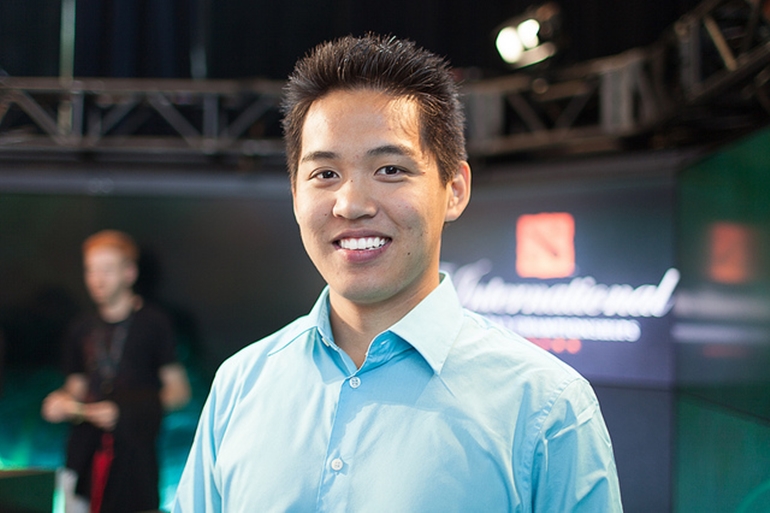 Merlini: Ben "Merlini" Wu is a professional caster, streamer and an ex-professional DotA player. He currently works for Beyond the Summit and has been prominent at the analyst desk in various major tournaments for the last several years.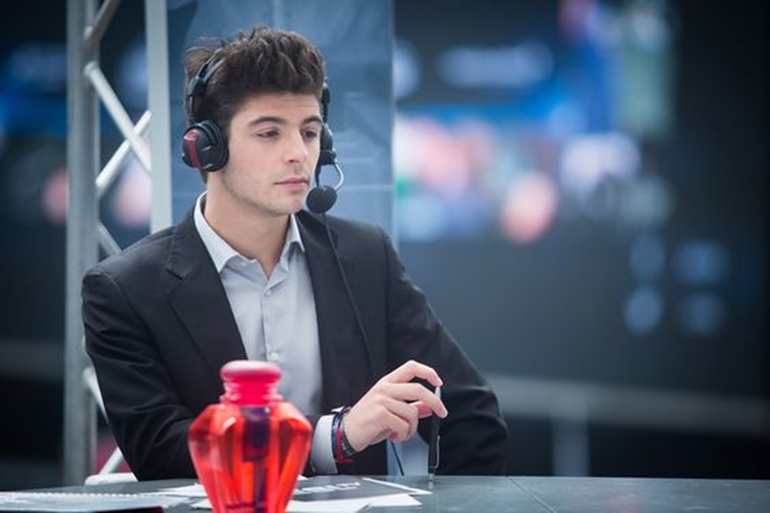 7ckngMad : Besides Sébastien "7ckingMad" Debs being a professional Dota 2 player who is currently playing for Alliance, he is very well known for his casting and his game analysis. 7ckngMad began his professional Dota 2 career in 2011, with Team Blast (which became Virus Gaming). Four years and seven teams later (Team Shakira, Western Wolves, mTw, Shiba Gaming DD.Dota, Quantic, Sigma.Int, Denial eSports) the 23-year-old Frenchman is now part of Alliance's roster. He has achieved plenty of important accomplishments so far: The International 2012 qualification, Dreamhack Summer 2012 champion, Dreamhack Summer 2013 runner-up and third place in Dota 2 Champions League Season 1.
Nahaz : A professor of finances, Alan "Nahaz" Bester is notorious for the statistics he provides in and after matches. His contribution to the hosting and analysis panels of various tournaments has been greatly received. He has been present for almost all of the major Dota 2 events this last year.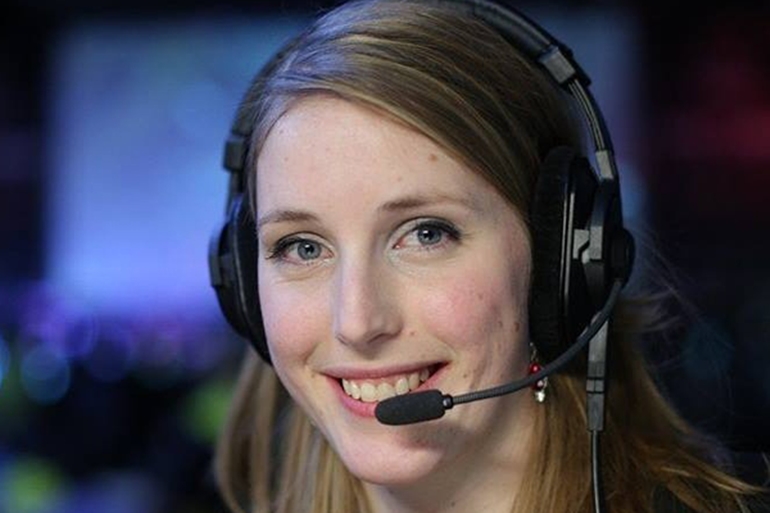 Sheever: Jorien "Sheever" van der Heijden os one of the most popular and appreciated female presences in the Dota 2 scene. Sheever is a Dota 2 caster, interviewer and host. Born in the beautiful land of tulips and windmills, the Netherlands, Sheever has casted and hosted numerous major Dota 2 tournaments, such as The International and Starladder Starseries. Besides her utmost passion for video games, Sheever is a movie enthusiast and a big cat lover. Her cat, Diego, is making frequent appearances on stream. Most recently, she has acted as full time host for DreamLeague Season 3.
TI5 Talent

Ben NoxvilleZA Steenhuisen | Statistics

Ken Hot_Bid Chen | Interviews

Johan Weppas Westberg | Observer

Rikard skrff Melin | Observer
TI5 Casters (Russian)
AdekvatTV
Maelstorm
mob5ter
MistaFaker
TI5 Russian Talent
NS | Analyst Desk
xeozor | Interviews
TI5 Casters and Talent (Chinese)
Haitao, Xiaotian, DC, Laodang, MuMu BBC, Zycj, Freeagain, AMS, PC Cold, Danche, 78, Lin, Miao, Watt, CuoJue
The International 5
TI5 participants: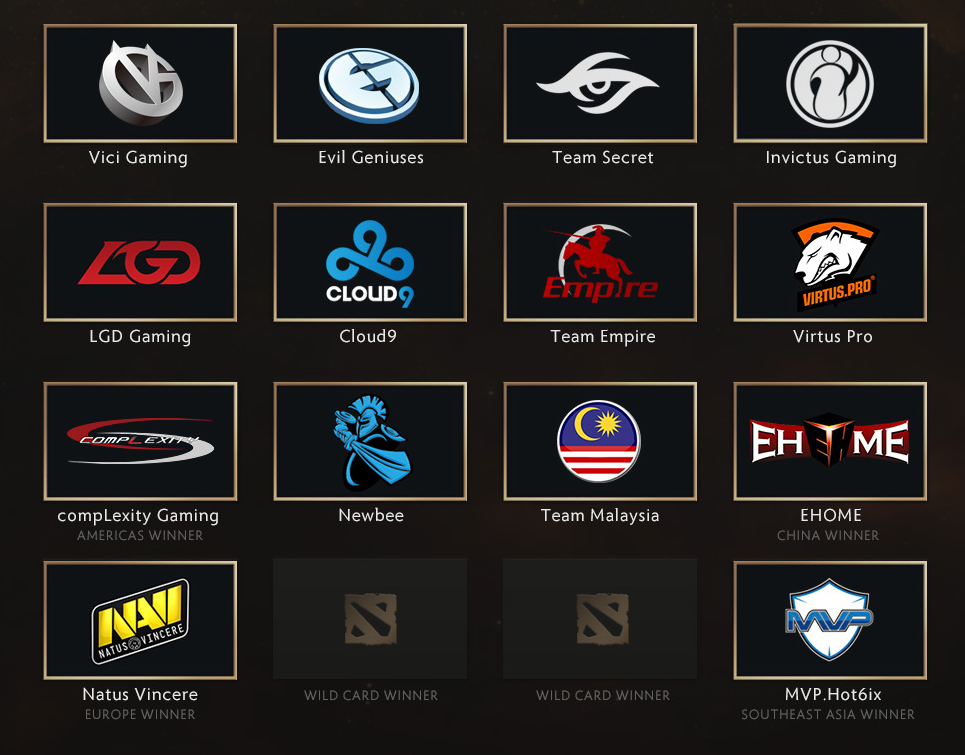 Ten directly invited teams – ViCi Gaming, Evil Geniuses, Team Secret, Invictus Gaming, LGD Gaming, Cloud 9, Team Empire, Virtus.Pro, Newbee, Fnatic (formerly known as Team Malaysia), and four qualified ones – E-Home (TI5 Chinese Qualifiers winners), compLexity (TI5 Americas Qualifiers winners), MVP.Hot6ix (TI5 SEA Qualifiers winners), Na'Vi (TI5 European Qualifiers winners) will compete in The International 5 main event. Four other teams have qualified for the Wild Card series: CDEC Gaming (China), North American Rejects (Americas), MVP.Phoenix (SEA), and Vega Squadron (Europe).
The International 5 will take place August 3rd through 8th at the Key Arena, in Seattle, Washington, the same venue as last year. The Key Arena has a total seating capacity of over 17,000. The total prize-pool has so far reached $14,709,857 ($13,109,857 added).